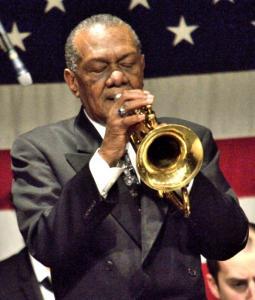 Bandleader and flugelhorn master Jimmy McConnell is not only a man of musical notes, he is also a man of musical letters, with a PhD in Music and a BS in Instrumental Music from Columbia University. With his mission statement "I want to again give people real jazz and blues," McConnell went all-out, bringing his largest band to the Valley Jazz Club, the 17-piece plus vocalist "Jimmy McConnell Super Big Band." With instruments, necessary playing-room, and complete placement of microphones by the Club's ace soundman, the band overflowed the raised, step-up stage, with McConnell both leading the band and playing his flugelhorn from the area below on the floor, in front of the stage. It worked perfectly (well, almost perfectly, but more on that later).
Local jazz clubs and other venues line up to book McConnell's bands, usually his popular quintet, but the Super Big Band was a new and exciting experience for this Club. Their opening tune was a personal favorite of mine, Duke Ellington's "Take The A-Train," with the enormous punch-power of the big band cranked up to play the Count Basie Band arrangement. That kept all 17 musicians quite involved, with the saxophone section featured. The music drew dancers to the dance floor, and the accentuated, stronger than usual, beat had many seated in the audience responding in place with rhythmic toe or finger tapping.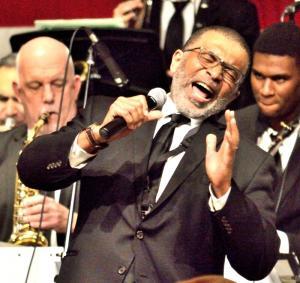 As the band began to play "Every Day I Have The Blues," Reggie Waddell left his large baritone sax at his chair to thread his way through the crowded stage to deliver his individualized vocal at front, center stage, personalizing it with skilled delivery and stagecraft, taking ownership of the stage with his personality-driven entertaining presentation. It was extraordinary, especially considering the stage limitations, and I'd like to have seen him sing more.
The vocal was so successful, that I assumed he was the featured singer. However, the actual headlined vocalist, Kijana, later performed. This is where, mentioned earlier, the band setup on the stage went from perfect, to almost perfect. Kijana performed his vocals with choreography, but with an already full stage, he had to perform from the floor area at the base of the stage, where McConnell was leading the band. Unfortunately, Kijana is of short stature, and it was difficult to see him from my seat due to the tables with seated audience blocking the view. Not even his bright tomato red, double breasted suit with white shoes and handkerchief helped much to see his choreography or singing, as he danced and sang "Day By Day" and "Moon Over Sun." Comments from those that could see Kijana perform were very favorable, however.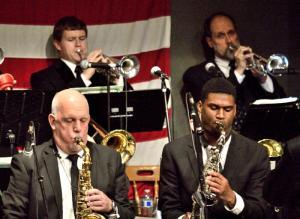 McConnell also did a vocal, "Hello Dolly," much as did Louis Armstrong, using a raspy, gravelly voice, in tribute to the great man's version. Jimmy McConnell, the "Dapper Doctor," and his musicians looked sharp, dressed for business in charcoal grey suits—it's his style to look right to do it right. He holds on to an ideal, presenting a musical performance worthy of his high standards, whether it be at L.A.'s grand Music Center or this jazz club in L.A. suburb, Canoga Park. Loving and respecting the music he grew up with in Louisiana, later formally studied, and taught and played all his life, he believes that right means doing it with respect for the music, for an audience, as well as for himself.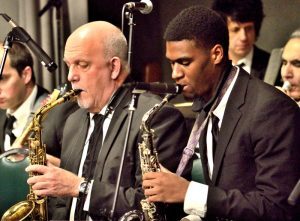 These musicians deserve credit for their efforts, included were a few talented students that McConnell, a former teacher, likes to take under his wings, and include in his big bands. Band members were: Jimmy McConnell, leader and flugelhorn; trumpet section: Ted Murock, Allen Villardos, Dane Stassel, and De Carter; trombone section: Shaunte Palmer, Carlos Luna, Mark Stern, and Andrew Conchellos; saxophone section: Emilio Barkett, Kerry Riddle, Tim Miles, Zachias Waddell, and Reggie Waddell; Casey McCay, piano; Tony Pio, drums; Roman Samerkis, bass; and Kijana, guest vocalist.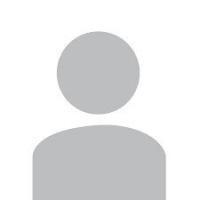 Harvey Barkan has reviewed live jazz events for several decades. His work has been published in the LA Jazz Scene, The American Rag, and many other publications.