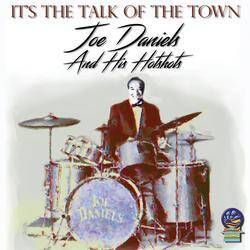 Joe Daniels may not be remembered much today but he was one of Great Britain's top jazz drummers for decades, starting in the mid-1920s.
In 1935 when he was a member of Harry Roy's orchestra, Daniels received a chance to make his first record date as a leader. His two-horn four-rhythm sextet's renditions of "St. Louis Blues" and "Sweet Sue" sold very well and led to him leading a series of record dates by his "Hot Shots" into the World War II years.
It's The Talk Of The Town (1940-1945) actually starts after Daniels' first 80 selections as a leader. and is a strong sampling of his recordings of the early 1940s. Trumpeter Max Goldberg and clarinetist Nat Temple are on most of the selections although some sessions have Leslie "Jiver" Hutchinson, Dave Wilkins, Chick Smith or Allan Franks on trumpet and Cliff Townshend or Harry Lewis on clarinet. Pat Dodd, Herne Lewis or Cecil Norman are featured on piano.
Daniels' music is excellent both for dancing and listening. This program contains a lot of fresh material with only 7 of the 20 songs being standards. The solos and ensembles are spirited and the music falls more into small-group swing than to Dixieland although there are aspects of the latter. The leader is both driving and subtle, giving each performance what it needs and keeping the music swinging. It's The Talk Of The Town is well worth checking out.
It's The Talk Of The Town – 1940-1945 (Halcyon DHDL 160, 20 selections, TT = 54:30) www.cityhallrecords.com.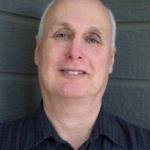 Since 1975 Scott Yanow has been a regular reviewer of albums in many jazz styles. He has written for many jazz and arts magazines, including JazzTimes, Jazziz, Down Beat, Cadence, CODA, and the Los Angeles Jazz Scene, and was the jazz editor for Record Review. He has written an in-depth biography on Dizzy Gillespie for AllMusic.com. He has authored 11 books on jazz, over 900 liner notes for CDs and over 20,000 reviews of jazz recordings.
Yanow was a contributor to and co-editor of the third edition of the All Music Guide to Jazz. He continues to write for Downbeat, Jazziz, the Los Angeles Jazz Scene, the Jazz Rag, the New York City Jazz Record and other publications.