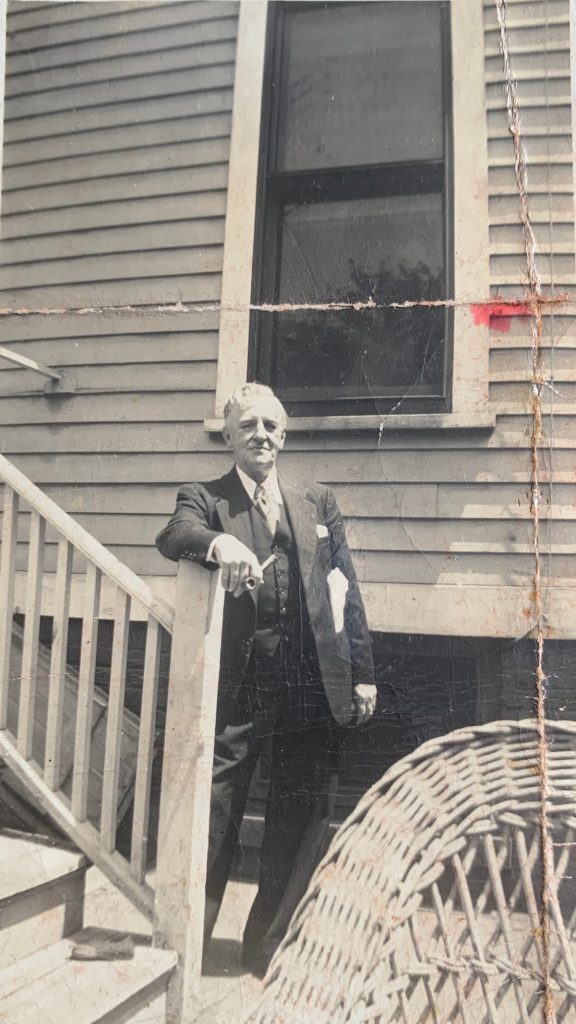 For many decades, Justin Ring has been an elusive character in the world of early recording and ragtime. Researcher Jim Walsh spoke of him only once in his entire series of articles, and only a few serious ragtime collectors are aware of him now. Despite his ever presence in early recording labs, finding anything on him in period sources is still difficult. In situations such as this, the most reliable source could be his own family. With the kind generosity of Ring's descendants, going through his papers has proven to solve lots of mysteries within Ring's past.
It can seem hard to believe, but later in life Justin Ring was a family man. After many years of living on the edge in tenement apartments, he opted for a more stable and quiet life. However, it took him nearly a decade to achieve this peace he was hoping for. In the middle of 1903, Ring was working for several record companies, writing arrangements for Fred Hager's orchestra, and writing music. But as his father was quickly declining in health, more pressure was put on 27 year old Justin to marry and carry on the family legacy. Both his older siblings, Frank and Rosie, had gone off and married by this time, leaving Justin the only bachelor, working so diligently at his craft. He was pressured into marrying a young woman named Alice Davis in November of 1903.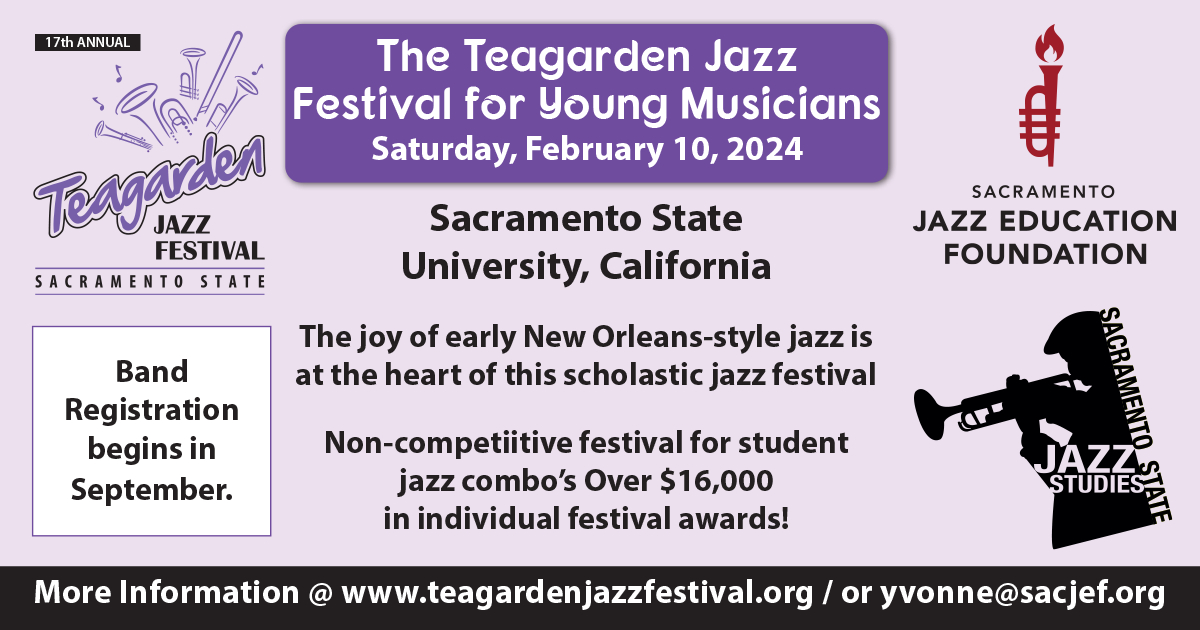 Based on the timing and circumstances of this marriage, it likely wasn't a happy one. He had no children with Alice, as he kept working many hours a day in more than one recording lab. He lived with her in a small Bronx apartment not far from Hager and the other musicians of the orchestra. It is unknown when his marriage to Alice ended, but it was certainly after 1906 and before 1908. From Ring's own writing, he never mentioned Alice, and from all later sources it practically seems as though she never existed. They must have gotten divorced, as Alice was still living in the NYC area in 1930.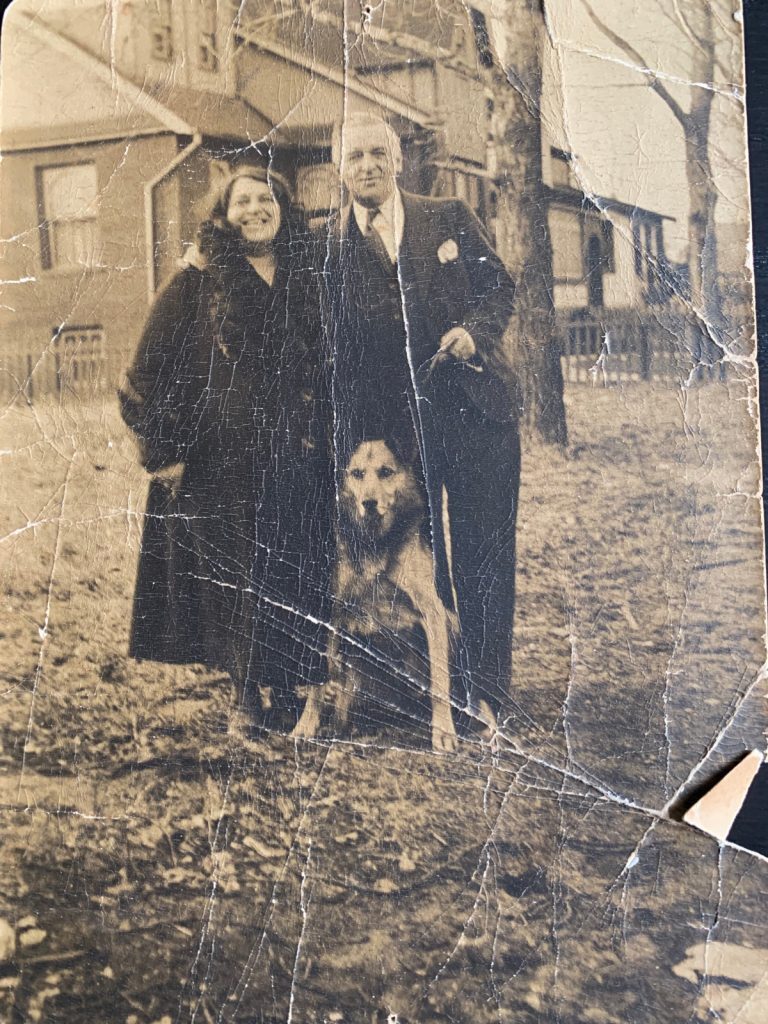 As he claimed in his own writing, he met his wife of 50 years, Elsie Patz, in the middle of 1907 when he was working for a popular Broadway show called Chocolate Soldiers. This is what Ring said of when he met Elsie:
"In the fall of 1907, I was offered a position as piano player in the show Chocolate Soldiers. It was a very enjoyable time of my life with beautiful music everywhere. It was in that show that a beautiful young girl with big brown eyes and black hair caught my eye. She was the understudy to the leading part. It was love at first sight. In May 1908 we became engaged and were married on November 20th, 1908."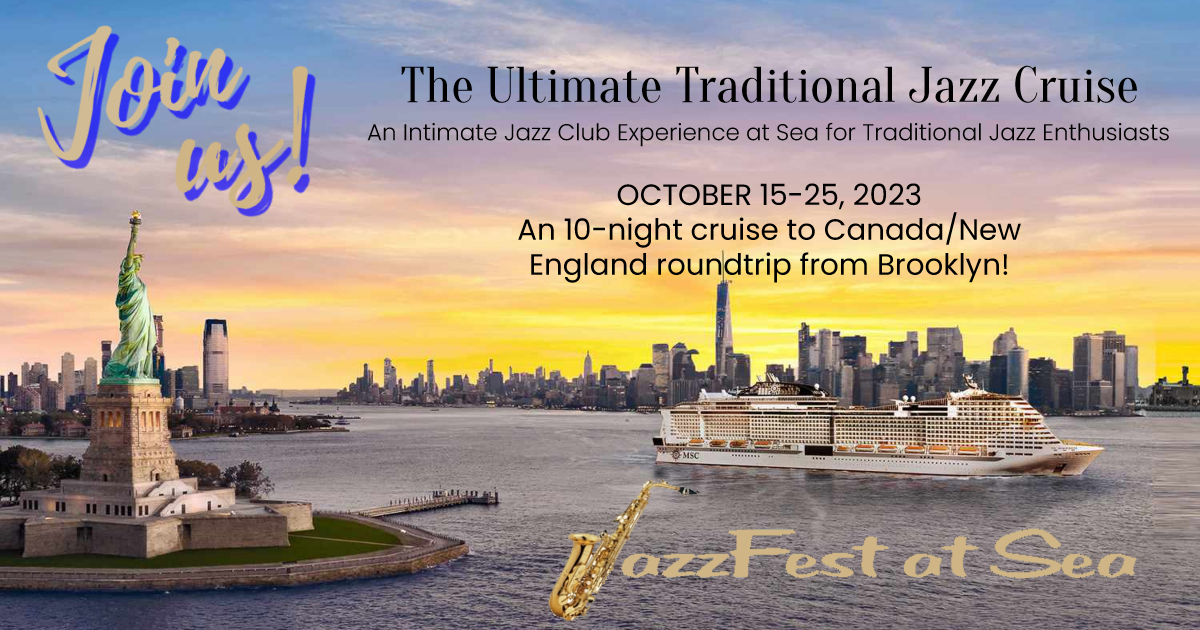 His marriage to Elsie got him out of the recording labs for a few years. Clearly something had changed within his outlook of work, as quickly family became more important to him. He soon became a family man, and by the end of 1910, he had a daughter named Vera.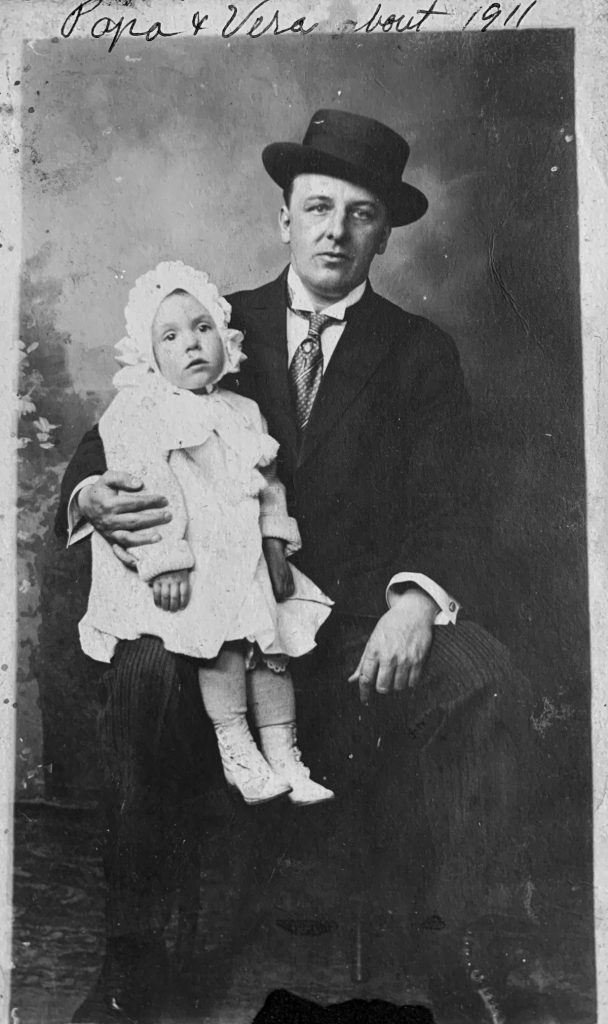 In his time off from recording, he wrote music with Edgar Farran, and cared for his family. There is a striking portrait of Justin with little baby Vera, taken in 1911, and though they may not be smiling, the love and closeness is there. Dad even as a young(ish) father still kept up his dandyish appearance, looking ever so fashionable with his vibrant tie and slightly cocked hat. Something is quite mesmerizing about this portrait, seeing it makes him seem very human, and helps us understand why his family knew him as "Papa." Clearly his daughters were precious to him.
He didn't return to the recording labs until about 1915 or 1916, and by that time, business was really picking up with Fred Hager over at the Rex record company. When Ring came back, he was taking care of his dying mother, who had been living with him for at least the previous year. By then, he had moved out to a much more comfortable home out in Flushing, New York, which at that time was a small community on the shore near Brooklyn. No more sketchy apartments for him.
When the General Phonograph company (Okeh) was founded in 1918, he was brought in by good old Fred Hager, with whom he had rekindled his relationship. In 1919, his second daughter, Marion, was born, and with that he split his time at home with the Okeh lab. By the middle 1920s, he was spending much more time with Hager again, just like had 20 years before. From Ring's papers there is a group of candid photographs taken on Hager's motorboat. These pictures are undated, but since Hager's first boat blew up in 1922, they were likely taken on his second boat that he got around 1924.
Even though Ring had become so devoted to his family life by the middle 1920s, he still found plenty of time to spend with Hager, as he saved quite a few nicely preserved photographs of them together from this period (and before that as well). In 1924, Ring unexpectedly became the director of the Okeh lab, as Arthur Bergh, who had only been in the position for less than a year, resigned. His duties were officially much more complicated, and therefore his time at work became more important for the next few years. When Columbia bought Okeh in 1926, he went along with the changes and managed the new lab they were given. By the time the Depression rolled around, Ring endured it well, as he had plenty of royalty checks coming in, and he kept working for Columbia and other smaller off-brand labels until 1934.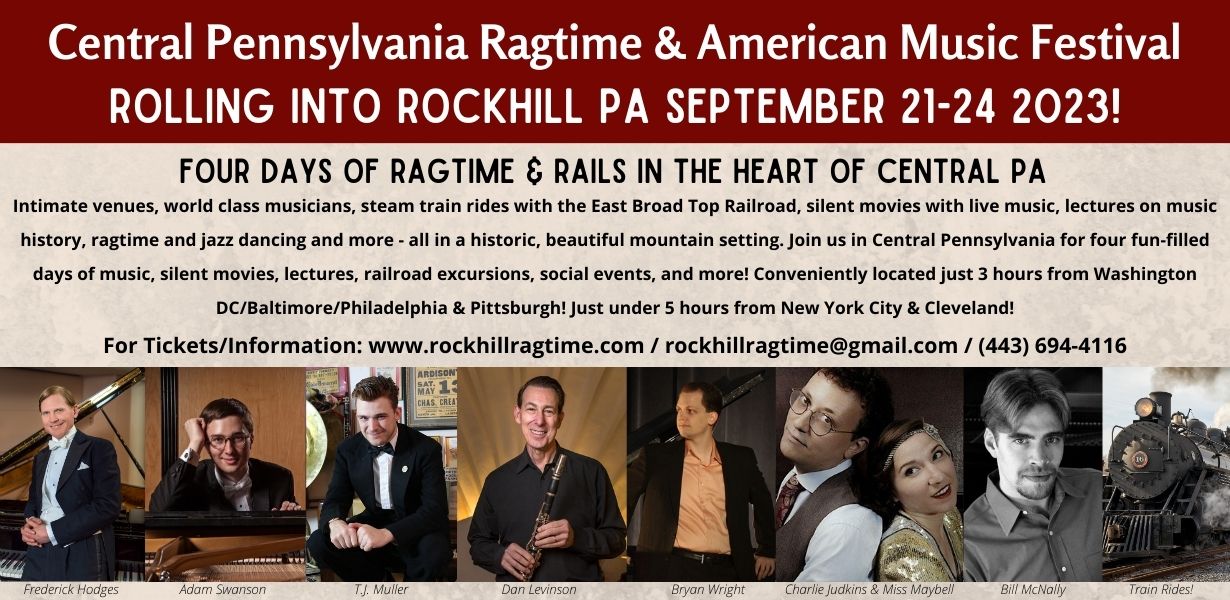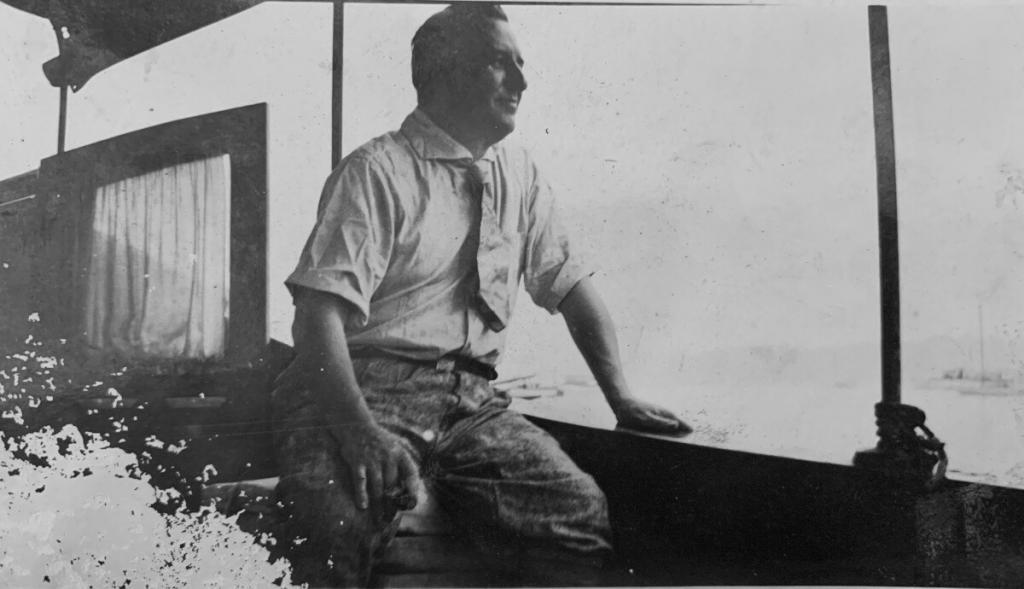 By the time he started working for Decca in 1934, family life became much more important. He wasn't so high up in the management at Decca, so he was spared much of the busiest work the youngsters were handling. This gave him plenty of time to enjoy the family life he helped cultivate. It was in the middle 1930s to the middle 1940s where many of his most intimate family photos were taken. In this period he had a sweet and well behaved German Shepherd. He loved his dog very much, as there are several photos of the dog, and there are also pictures of him training the dog. Several of the photos taken in this period are the most candid and representative of how Ring was, and he looks quite kind and agreeable in them all.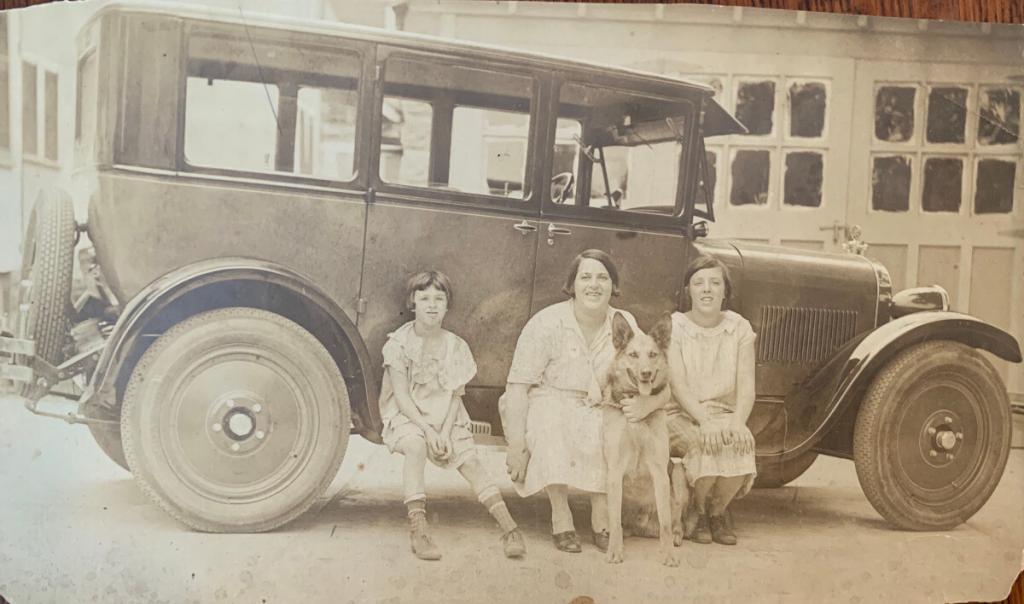 It was in this period that his grandchildren gathered memories of their Papa and Memo as they called them. Old man Ring didn't play much piano after he retired in 1947, and he was still quiet and reserved, as he had been for decades. His grandson recalled how Papa liked his sweets very much. Grandma would hide a candy bar in their dresser, but of course the grandkids would often get to it before old Papa could find them! Such intimate stories create a very realistic and memorable portrait of such a vital figure in the history of recorded sound.
Though Ring spoke little of his work in the recording labs, his musical talent became a tradition in his family, living on for generations, even to this day. He loved his family, and thanks to his devotion, they continue to love him, too.