Karen Beatton, Publisher of Karen's DixieJazz Beat, has Died.
Ed. Note: If you have a picture of Karen, even in a crowd, please email it to [email protected] for use on this post and in our January print issue.
Karen Beatton died peacefully December 10th after a fight with cancer. She was a classic jazz superfan who attended scores of festivals and events, cruises and weekly meetups. She helped to host many jazz events in the Los Angeles area. She was familiar to many from Karen's DixieJazz Beat, a newsletter guide to jazz happenings in Southern California and beyond, that she has been compiling for many years. It has often been a source of news later reported in The Syncopated Times.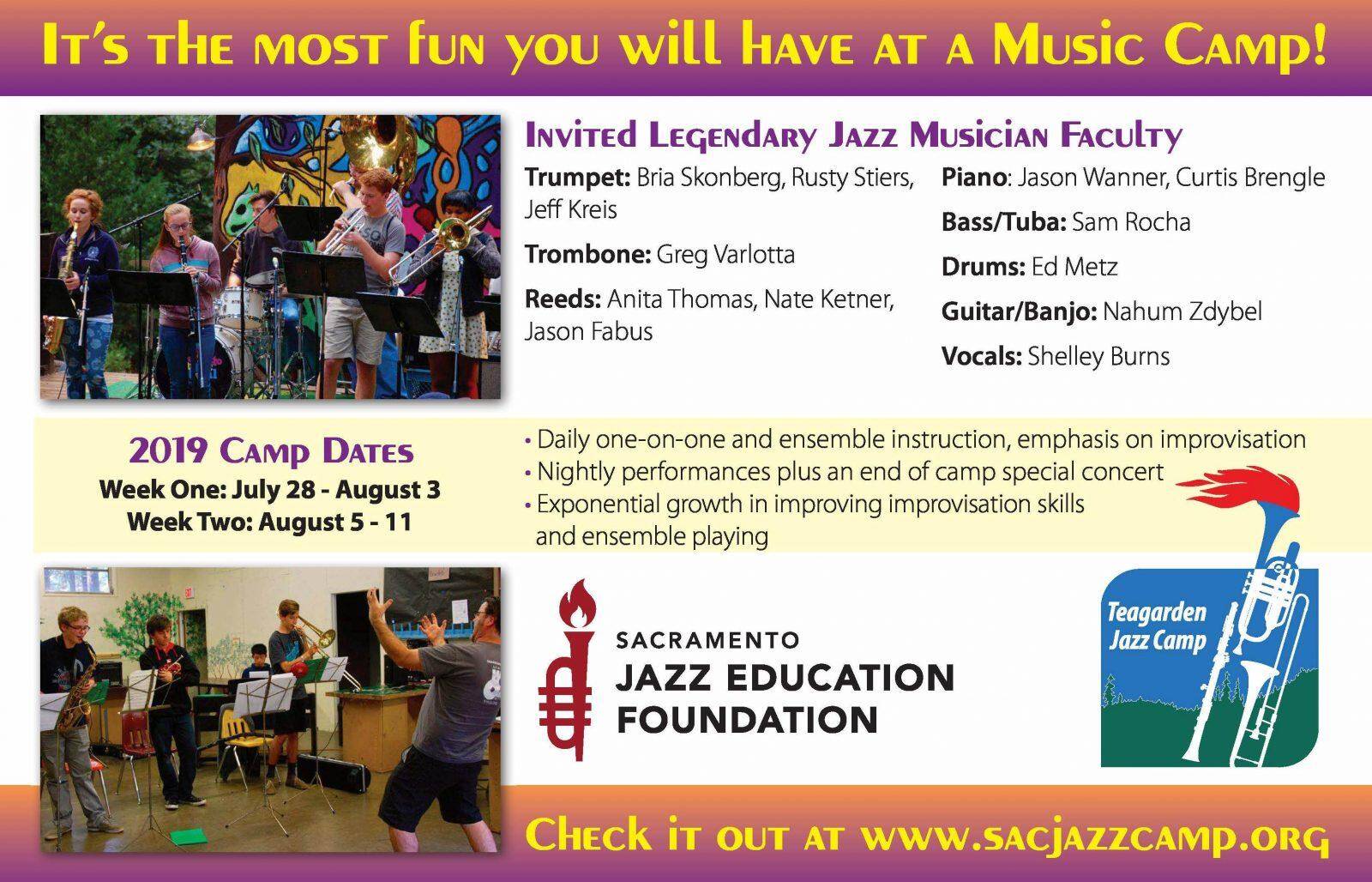 The following personal remembrance was posted by Laurie Whitlock on FB:
I had to say godspeed to a long time Friend and Friend of Jazz as Karen Beatton lost her fight with the big C on Monday as she slipped away quietly in her sleep. Karen was a Southern California Classic Jazz staple and she was beloved by so many in the jazz family. Always in the audience for her favorite band, and they had to be classic with a tuba in the rhythm section.
She and I began a long friendship by attending the Wednesday night Pizza parlor sessions with the Jazzin' Babies holding court. The friendship grew with sharing at the San Diego Thanksgiving Festival, Pismo Beach and The Sacramento Jubilee, she never missed the Fresno Mardi Gras! And, of course the Sweet and Hot, although she fussed a bit about the broad spectrum staged at that event.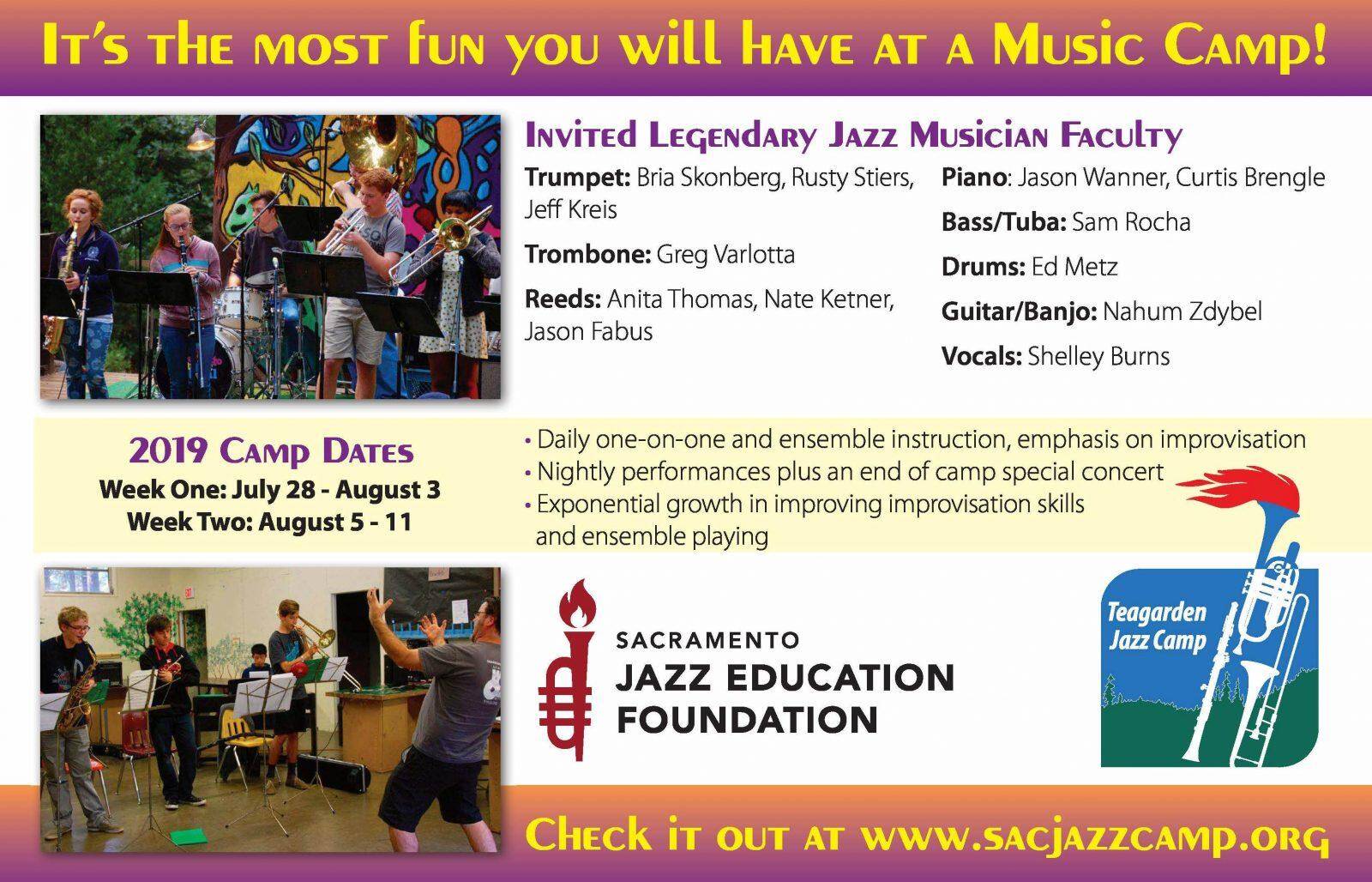 She traveled on cruises with her favorites. She put out an e-newsletter for the past several years that featured happenings around the Los Angeles area and some Jazzy notes and fun things to do. She co-hosted Jazz events at the ABC club ( and before that in the old venue) with me.

She was a true believer. I watched her red hair fade to silver and our steps grew slower and more feeble over the years but there was never a dull moment. Her heart was large and her generosity given freely. She loved to dance with Jimmy O'Quinn at the Pizza Parlor in the 2 sq feet of space in front of the doorway. she would zip around and support the music everywhere- the rehearsal gigs in Studio City, Curleys, and the various jazz club meetings.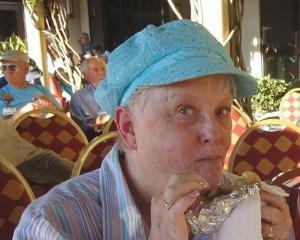 I couldn't find in a quick look around a better picture to share, she will smack me for this one because she is eating– but she is wearing her trademark cap and we are in the front row at the inaugural Hot Jazz festival -I think 2013- so this is pretty typical.

I have so many memories and so much to share that are included in our many years of friendship. I am posting this because I know that many of the jazz family prize her friendship, look forward to her Jazzy e-notes and would like to know that she is in the front row in front of that celestial band that has so many of her friends in it. We shall miss her.