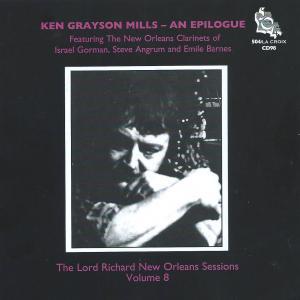 Ken Grayson Mills (1937-2004) is a name that should be known by anyone interested in New Orleans jazz of the 1960s. He helped found Preservation Hall in 1961 and on around 13 LPs for his Icon label during 1960-67 he documented the playing of a variety of New Orleans musicians, some of whom might not have been recorded at all if it were not for him.
Ken Grayson Mills – An Epilogue is a historically significant CD that features three of Mills' projects, all focusing on clarinetists. Israel Gorman's Pontchartrain Pals was a trio featuring clarinetist Gorman and a pair of British musicians (trumpeter Jim Holmes and banjoist John Coles).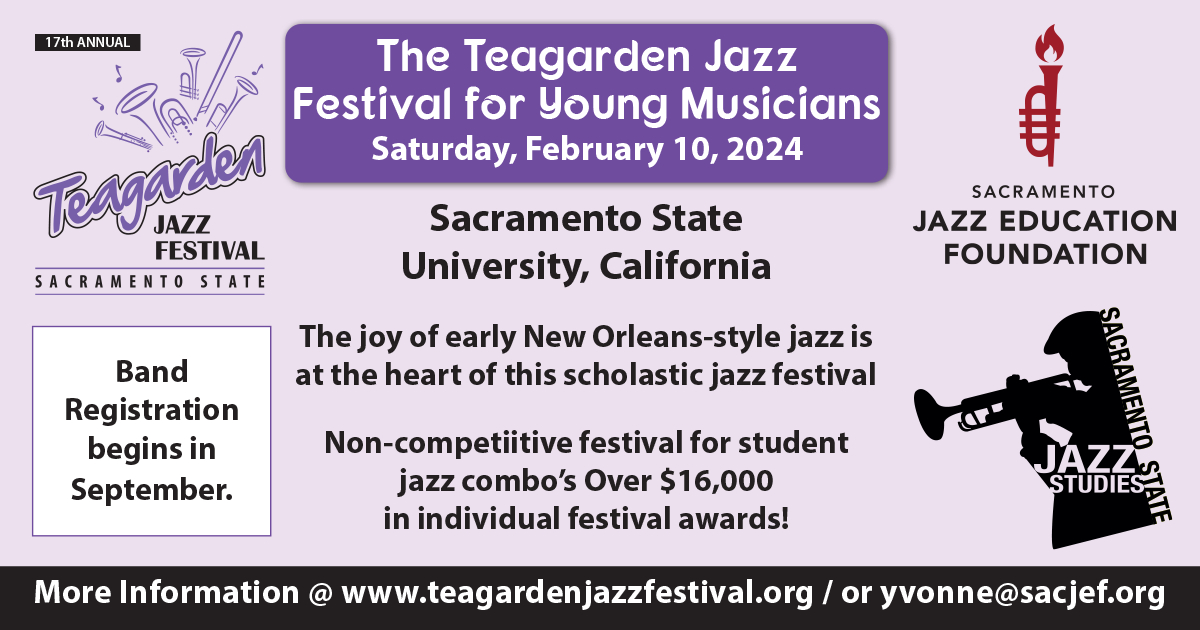 Gorman made other recordings in 1954 and during 1961-63 but these ten performances (none previously out on CD and two formerly unreleased) feature him in his most intimate setting. He mostly harmonizes quite well behind Holmes' lead, takes concise solos, and his interaction with the trumpeter (with the only backing being by the banjoist) is delightful.
Steve Angrum only made three sessions in his life, a date with Percy Humphrey in 1953 and two from just a few months before his death in 1961 including three duets with banjoist George Gusenon. Nine titles had been issued from the Aug. 6, 1961, session with a band featuring either Punch Miller or Kid Sheik Cola on trumpet.
This release has "Ice Cream" (not previously out on CD) plus four previously unreleased performances from that date including two brief run-throughs of numbers made to get the recording balance right. Angrum, who had a primitive but likable style, sounds in fine form particularly on "Sheik Of Araby" and "St. Louis Blues."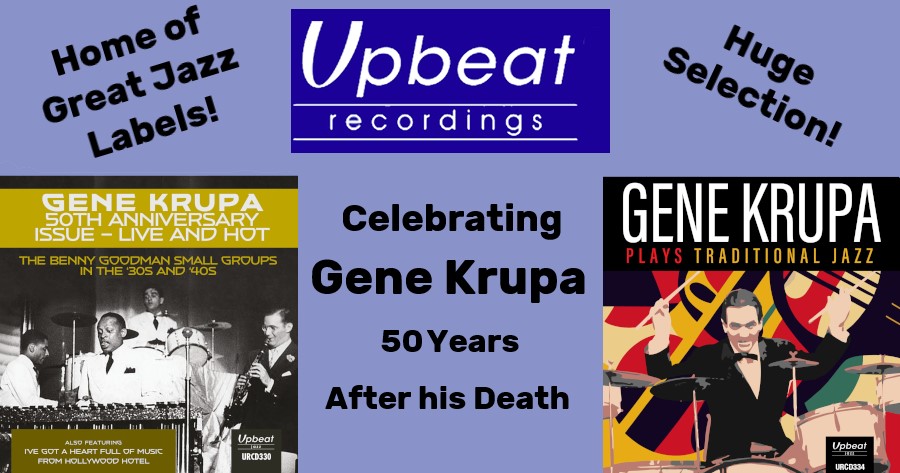 The remainder of the CD features the best-known of the three clarinetists, Emile Barnes. He was captured on record in 1946 and extensively during 1951-54 and 1960-63 including a full Icon album from 1962. An Epilogue features Barnes on some rare tracks from 1960, mostly in a quartet with trumpeter Charlie Love, banjoist Ernest Roubleau, and pianist Louis Gallaud (who is featured as a soloist on "Panama"). Two of the eight performances (including a number from another session) are being released for the first time. Barnes and Love work together quite well on such numbers as "Milenburg Joys," "Old Grey Bonnet," and "Let The Rest Of The World Go By."
An Epilogue gives one a good taste of three classic if little-known New Orleans clarinetists, and a chance to reassess the legacy of Ken Grayson Mills. Hopefully all of his Icon recordings will eventually be reissued on CD.
Ken Grayson Mills – An Epilogue (504/La Croix CD 98, 23 selections, TT = 77:55) www.upbeatmailorder.co.uk and www.louisianamusicfactory.com
Also read Bert Thompson's review of this album.