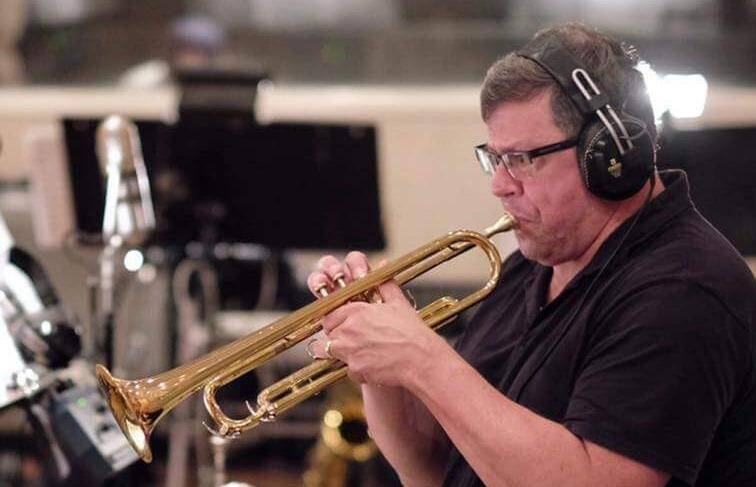 Kevin Bryan, Busy New York Trumpet Player, Has Died at 53
Kevin Bryan, lead trumpet player for the Duke Ellington Orchestra, Bobby Sanabria's Big Band, and the Mambo Legends Orchestra among others died of pancreatic cancer on November 15th, he was 53. Acclaimed for his artistic use of a plunger mute and his ability to sit in on many styles of jazz, he was always in demand to tour and record.
He appeared with jazz greats including Harry Connick Jr. and Tito Puente, and popular artists including Norah Jones, k.d. lang, Levon Helm,  Michael Bolton, and Macy Gray. His discography runs to several dozen albums beginning in the late 90s, including three in just 2018. He also worked regularly on Broadway and could be found sitting in with many classic jazz bands in the New York City area.
A Memorial & Musical Tribute to Celebrate the Life of Kevin Bryan
Please join us on December 2, 2018 – 2pm
Garner Arts Center
55 W. Railroad Avenue, Garnerville, NY 10923
Dye Works Gallery 2nd Floor
Eulogist: Mikki Baloy
Reception to follow service with food, drink, and music
The Following statement was posted on the Go Fund Me page the family has set up to help with final medical expenses:
Dear Friends and Family,
Our dearest Kevin has started his next journey today.
We were all unprepared for his sudden illness and terminal diagnosis of pancreatic cancer.
Since his release from the hospital on October 31st, he went from wanting to live and fight this disease to accepting that there wasn't a treatment for him.
This past week was a coordinated effort to keep him as comfortable as we could. With the help of hospice workers, his mother, sister, his best friend, and his 3 children, he received comfort 24/7.
The home life that Kevin created for our little family will never be the same for our 9 year old daughter and myself. The messages from his music community this past week have shown me how deep his contribution was to this world.
I want to thank each and every one of you who shared concerns, memories, prayers, and the gift of financial support.
It was and is the honor of my life to have been married to him. He shared his passion for music with me and gave me a spiritual back stage pass to the life of a working musician – one of the many gifts I've received.
Because he declined so quickly it was hard to deliver every message to him, but I know he would be humbled by the outpouring of support.
In the coming days we will be organizing a memorial for Kevin. I will post the details here when they are available.
Our little family just got much larger.
With gratitude and love,
Marife
---
Online Only
For Online Only Access without delivery of the print paper sign up below.
Subscription Options
---
Print Edition
 If you'd like the PRINT EDITION, (12 monthly issues) use the following PayPal link. After your payment is complete you will be allowed to create an online account. You will receive the next mailed copy, usually shipping around the 22nd of the month. See a PDF Sample Here.