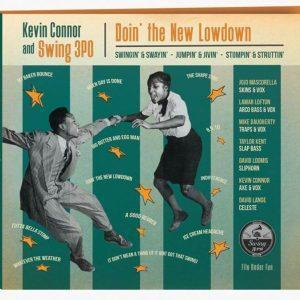 Who says pizzeria jazz is a thing of the past! Swing 3PO has a regular Sunday gig at Seattle's Tutta Bella Pizzeria playing for fans at the younger end of the age spectrum and delighting their parents. The band is led by guitarist Kevin Connor, who has an impressive resume playing Cuban Tres and Gypsy Jazz with some of the world's leading practitioners. Involved in the North West music scene since the 90s his compositions and arrangements feature on all of the Hot Club Sandwich albums. His debut under his own name, Guitar and Tres is played on jazz stations nationwide.
Connor is joined in Swing 3PO by David Loomis on trombone. Rhythm is played by Mike Dougherty on Drums and Lamar Lofton on bass for some tracks with JoJo Mascorella and Taylor Kent providing it on others. All these guys can swing and although the lyrics of the originals are geared to the younger set the music can be enjoyed, even danced to, by all ages.
Swing 3PO wander a little into manouche territory and also play a musette waltz among the reimagined standards on this, their first album. Mostly, though, they stick to swing, playing "8,9,10", "It Don't Mean a Thing (If It Ain't Got That Swing)", and the cutest "Big Butter and Egg Man" you've ever heard.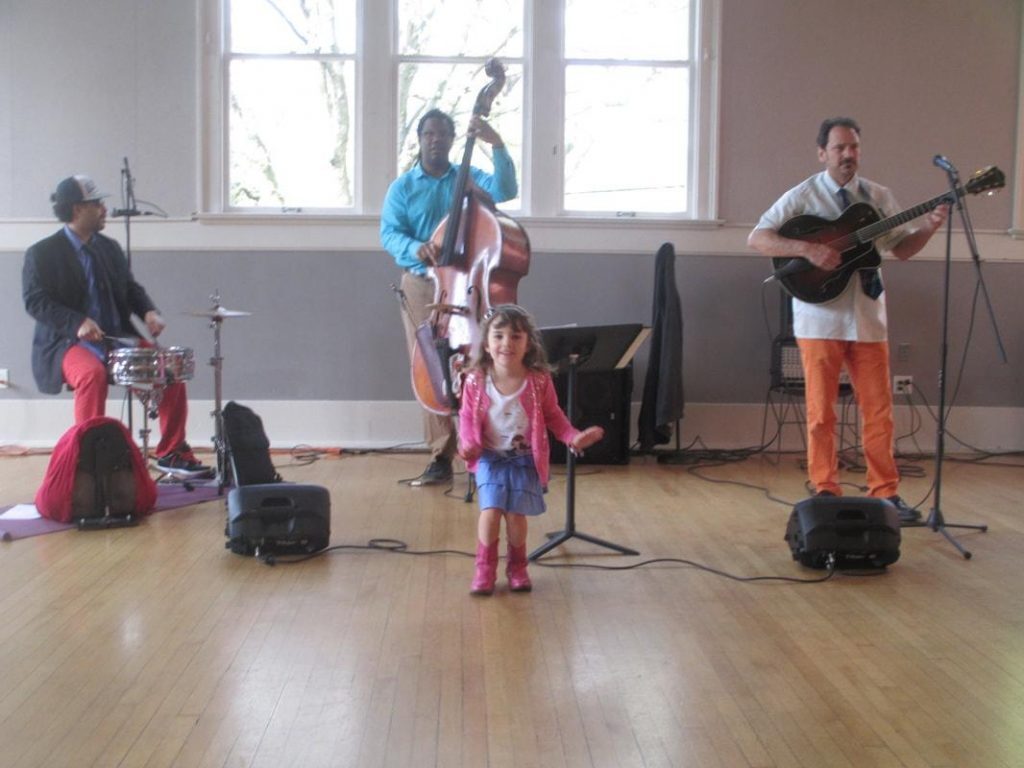 The originals appeal to the kid in all of us with warnings about ice cream headaches, big think lines like "everything has got a shape except for maybe air", and "there is weather wherever you go" and the classic commentary of "a good Reuben is hard to find." Just about everyone contributes call and response or harmony vocals on these numbers, and how could you not? Several of the six originals could be, and probably are, played at their Swing Dance engagements.
If you know some little ones who need more swing in their lives this is a great introduction to the feel of the music.
A lot of traditional jazz and swing bands have Christmas albums, and I don't hold it against them. I can't think of any with a kids album under their belt. And that is a strange thing considering how appealing hot jazz and swing can be to the younger set, and how eager parents are to share music with them. Swing 3PO are certainly having a good time at their Pizzeria gig, and they are being creative to boot. "Whatever the weather we'll weather the weather together" is a great note to go out on.