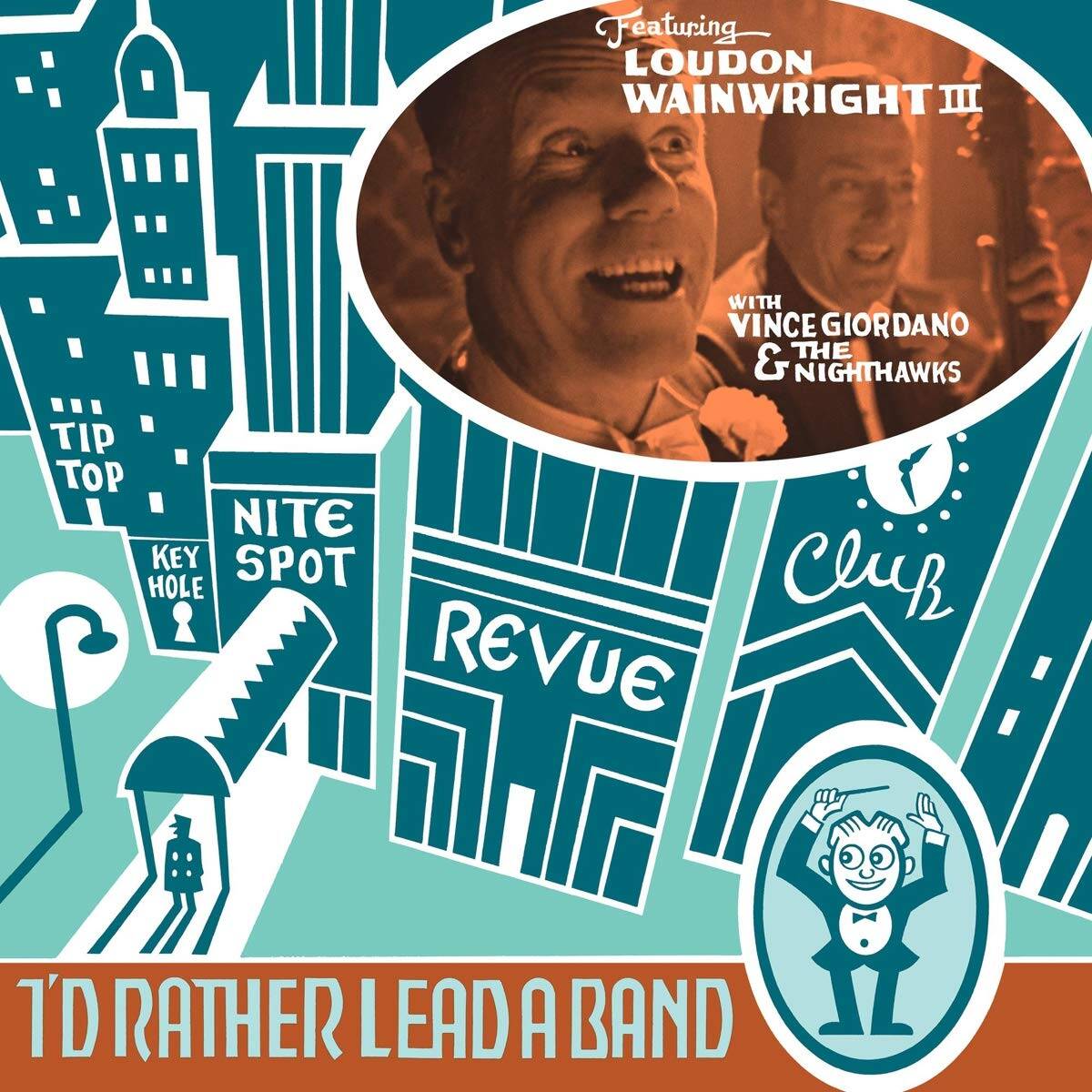 Singer-songwriter Loudon Wainwright III, called "The Poet Laureate of Family Dysfunction" by Rolling Stone magazine, might not spring to mind as someone that you'd expect to hear singing the retro-jazz era songs featured on I'd Rather Lead a Band.
The 74-year-old Wainwright's bona fides are solid, as is his place in the pantheon of American Folk Music. A singer-songwriter and actor, he is most known for his confessional and edgy songs, being father of Rufus & Martha Wainwright, (from his marriage to the late Kate McGarrigle) and Lucy Wainwright-Roche (from his relationship with Suzzy Roche), and a stellar recording career that spans 50 years.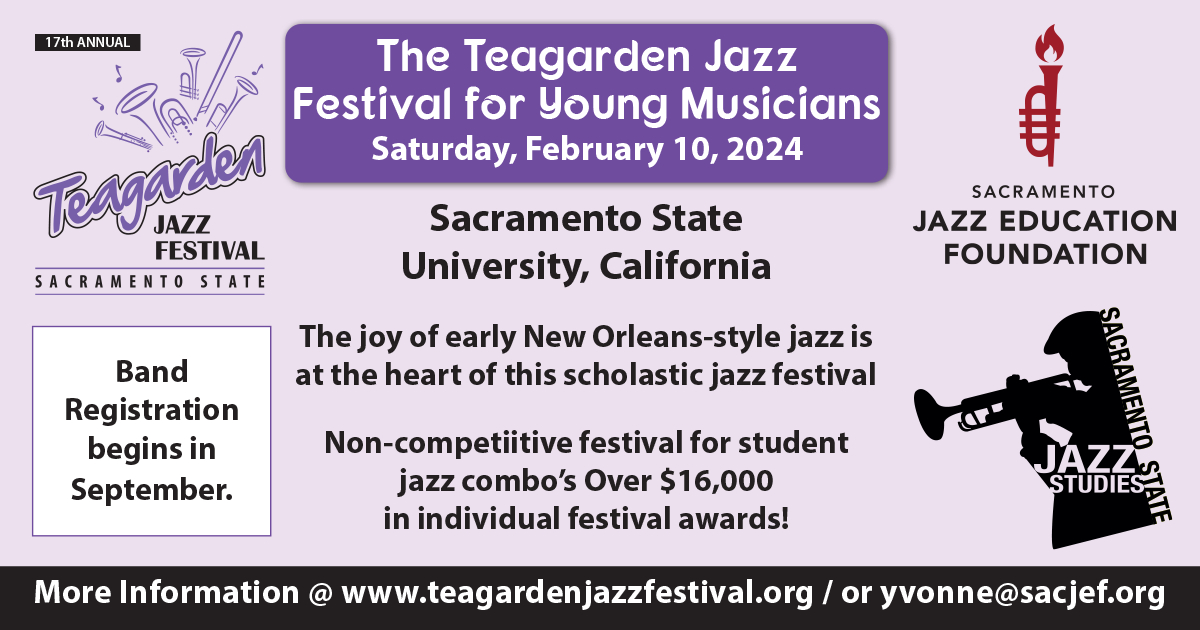 Wainwright, backed by Vince Giordano and his Nighthawks, assumes the role of jazz vocalist here, and the results are wonderful.
Giordano has been the torch-bearer of '20s & '30s jazz for 40-plus years, and his band the Nighthawks has been a mainstay on the retro-jazz scene nationally and in NYC, and have done much to keep the spirit of this music alive and kicking.
Wainwright and Giordano first worked together on the soundtrack to The Aviator, Martin Scorsese's 2004 Howard Hughes biopic. Vince and Loudon also worked together on the music for the highly acclaimed Prohibition era HBO series Boardwalk Empire.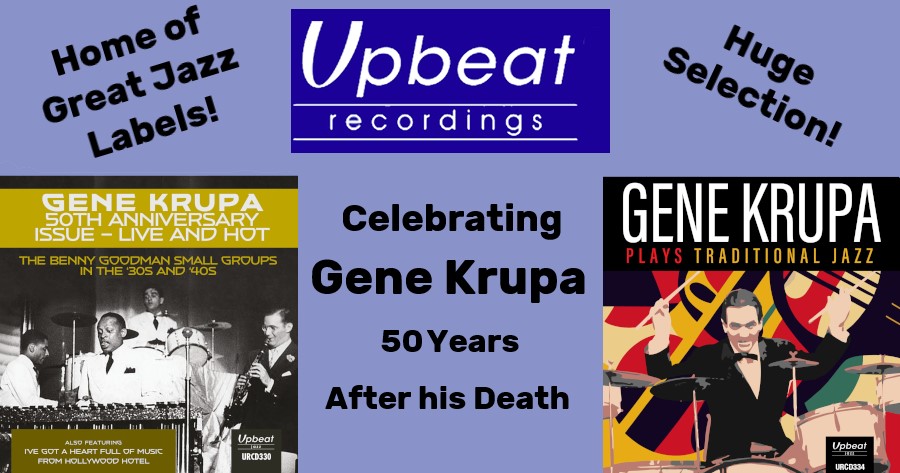 Giordano said, [in a recently recorded Zoom interview], "It's really a feature for Loudon, we're really in the background," adding that the record was similar in concept to the Leon Redbone's last release, which also featured the Nighthawks. [I'd say that the Nighthawks and Wainwright are more like co-stars here].
Much credit goes to the production team of Randall Poster & Stewart Lerman. They pitched the idea to Giordano when they were recording versions of "If You're Happy and You Know It," for the recent Joker film, [2019]. Vince sent Loudon and the producers MP3s and YouTube videos of songs by folks like Ruth Etting, Cliff Edwards, Annette Hanshaw, and Lee Morse. They eventually settled on the 14 songs presented on the release.
The Nighthawks and Wainwright mesh together perfectly on this collection. The band, featuring top players like Jon-Erik Kellso & Joe Boga, trumpet; Dan Levinson, Evan Arntzen, and Mark Lopeman, reeds; Andy Stein, violin and bari sax; and Giordano on tuba, string bass, and bari sax, are in fine top-of-the-beat swinging form.
Wainwright's interpretation is quite natural, sans affectation. He doesn't try to imitate the style of Bing Crosby or any of the other singers of the era, to his credit. His performance demonstrates his understanding of the songs, which is what it's all about.
Songs like the CDs opener "(I'm Tellin' the Birds, Tellin' The Bees) How I Love You," (Lew Brown & Cliff Friend), and the title track, Irving Berlin's "I'd Rather Lead a Band," introduced by Fred Astaire in the film Follow the Fleet, are a welcome shot of sunny serotonin, a perfect antidote to the stay-at-home, no-gigs COVID-Shutdown blues.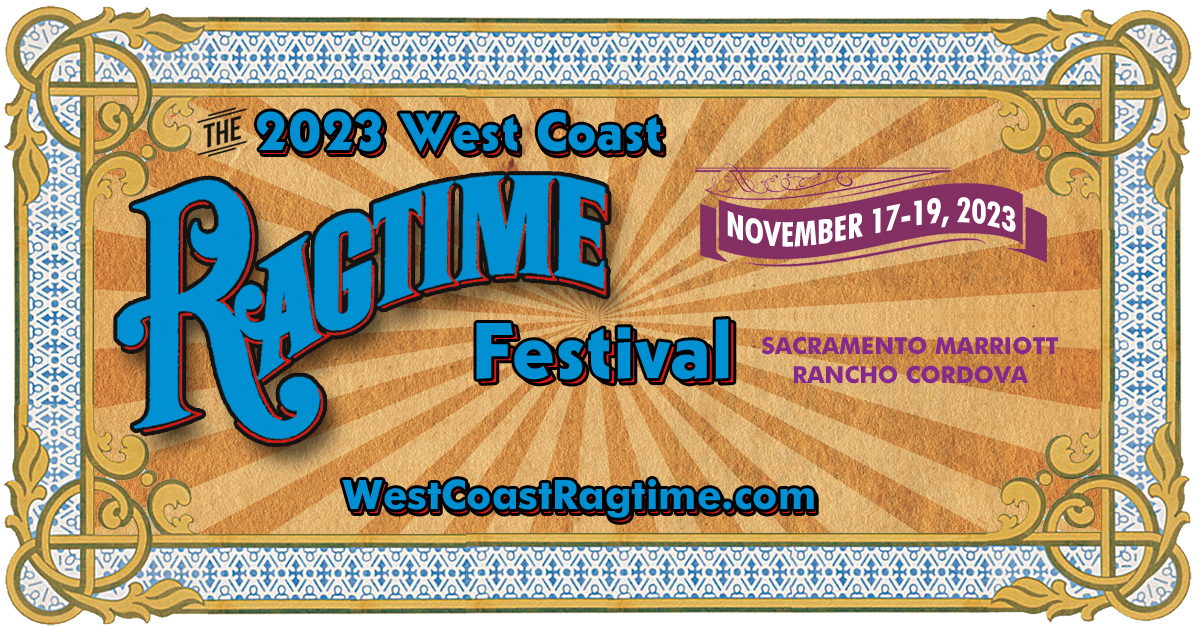 The range of material includes the street-wise NOLA humor of "I'll Be Glad When You're Dead You Rascal You," (1931), composed by Sam Theard, a.k.a "Spo-de-O-Dee," and most famously recorded by Louis Armstrong, and the infamous risqué "I'm Going to Give it to Mary With Love," recorded by Cliff Edwards on the Hollywood Hotshots Label, to wistful gems like "I Thought About You," (Van Heusen & Mercer), and "A Perfect Day," (Carrie Jacobs-Bond 1910), and "Ship Without a Sail," (Rodgers & Hart, 1929).
The recording was done in three days with the band playing live and Loudon in an isolation booth, which offers the best of both worlds. "So The Bluebirds and The Blackbirds Get Together," (Harry Barris & Billy Moll), was introduced by Paul Whiteman's Rhythm Boys, Bing Crosby, Barris, and Al Rinker, in The King of Jazz.
This never-recorded arrangement scored by Lenny Hayton, features an amazing instrumental break based on Ravel's ballet score Daphnis et Chloé. Vince said, "Whiteman, being a classical musician and knowing the classical repertoire, would enjoy it when his arrangers would slip in some Tchaikovsky, Shostakovitch, and this time Ravel!" (This section is quite programmatic; it evokes images of swirling water like Smetana's Moldau.)
When Vince played this passage from a recording of the Boston Symphony Orchestra for the reed section before the recording, they thought it was one of the most difficult reed passages that they had encountered, but they rose to the occasion.
Giordano's intro to '20s & '30s music was via his Grandmother's 78s played on her Victrola at age five. He endured the teasing of his peers who didn't share his infatuation with what they called "Little Rascals music," but he said, "it was my calling, it was what I had to do."
He started out on violin, then switched to the tuba and string bass. He studied in his teens with Bill Challis, arranger for Jean Goldkette, Paul Whiteman, Casa Loma Orchestra, Artie Shaw, etc.
Wainwright was exposed to the songs of the '20s & '30s through his Dad's record collection. He mentioned in an interview with Ben Mathis (on the podcast Kick Ass News) that he could imagine a song like "My Blue Heaven," included in a set by a young singer/songwriter, because the sentiments expressed are universal and still relevant.
The mixture of familiar songs like "Ain't Misbehavin," "Between the Devil and The Deep Blue Sea," and less familiar pieces like Frank Loesser's "More I Cannot Wish You" and Berlin's 'Little Things in Life," make for a nice imaginary journey, which we can all use. (Nice to hear the seldom used verse to "Ain't Misbehavin.")
The sessions for the release were done at Electric Lady studios in NYC in August and September of 2019. Shows in Boston and Philly were planned with a possible week at the Carlyle room. (All on hold because of the COVID shutdown.) If there is any justice in the world the shows will be rescheduled at some point, and Vince and his Nighthawks will be ensconced once again on the second floor of The Iguana on 54th St in NYC, for our dancing and listening pleasure.
---
The CD or vinyl can be ordered anywhere or directly from Vince at vincegiordano.com. Vince, known for his old-school musician's wry sense of humor, added that "every CD sold helps a needy family!"