For the last three years, I have been self-confined due to the Covid pandemic. Only frequent visits to the doctors' offices 10 miles away and an occasional meal with my son's family at the top of my hill have taken me from my self-imposed seclusion. "You have all of the risk factors for Covid," my doctors warned, so I took precautions and tried to stay healthy.
Well, I took precautions and stayed as healthy as an unhealthy person can be expected to stay, but I recently contracted a severe case of Covid in spite of my precautions. I have so far survived and am in better health than ever, probably because of having had every antidote to the disease known to medicine. So, thanks to my son and three grandchildren I was able to tolerate the two-and-a-half-hour drive to old Sedalia for a day at this year's Joplin Ragtime Festival.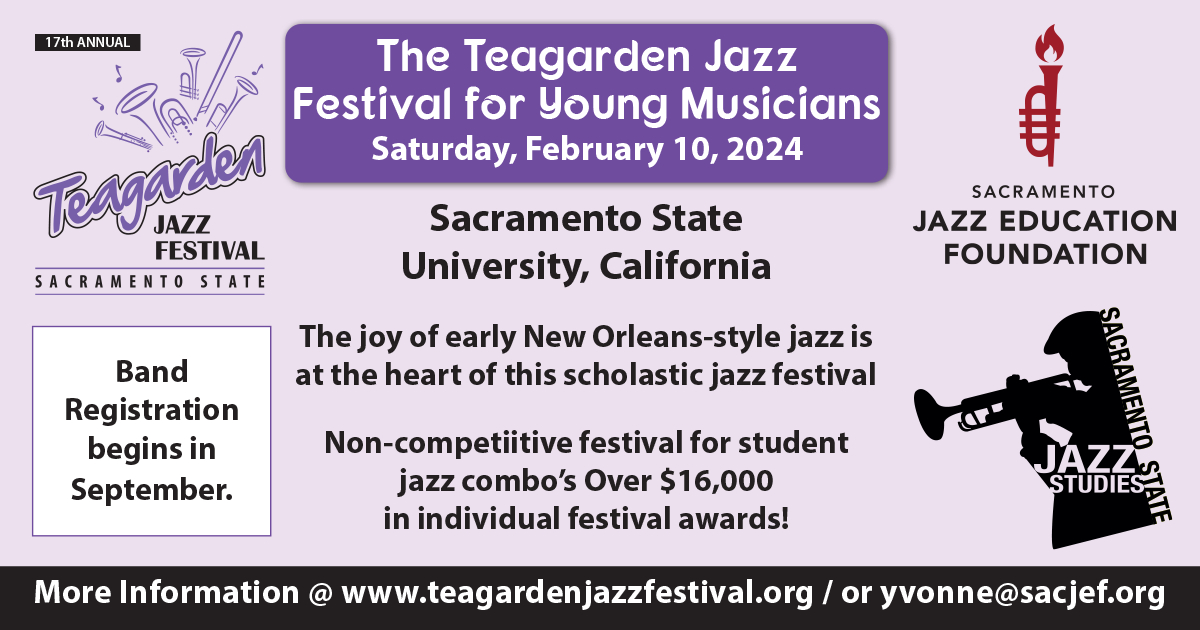 I only had six hours at the old KATY Depot before attending the evening concert, but the time was packed with conversations with old friends and new ones. I counted 18 folks I knew well from telephone visits, emails, and YouTube videos I had never met in person. It was a day filled with the blessing of friendships with a ragtime soundtrack.
Thanks to Deb Biermann; the Festival Board; Bryan Wright, the artistic director; Bill Edwards, the Seminar director; the performers; and a legion of volunteers, this festival was a resounding success by all accounts.
I came away with several personal highlights and observations in addition to the aforementioned conversations. To begin, it was the first-time members of my family had attended part of a festival so they now realize how important this event has been for me and what the music and the people have meant to my life.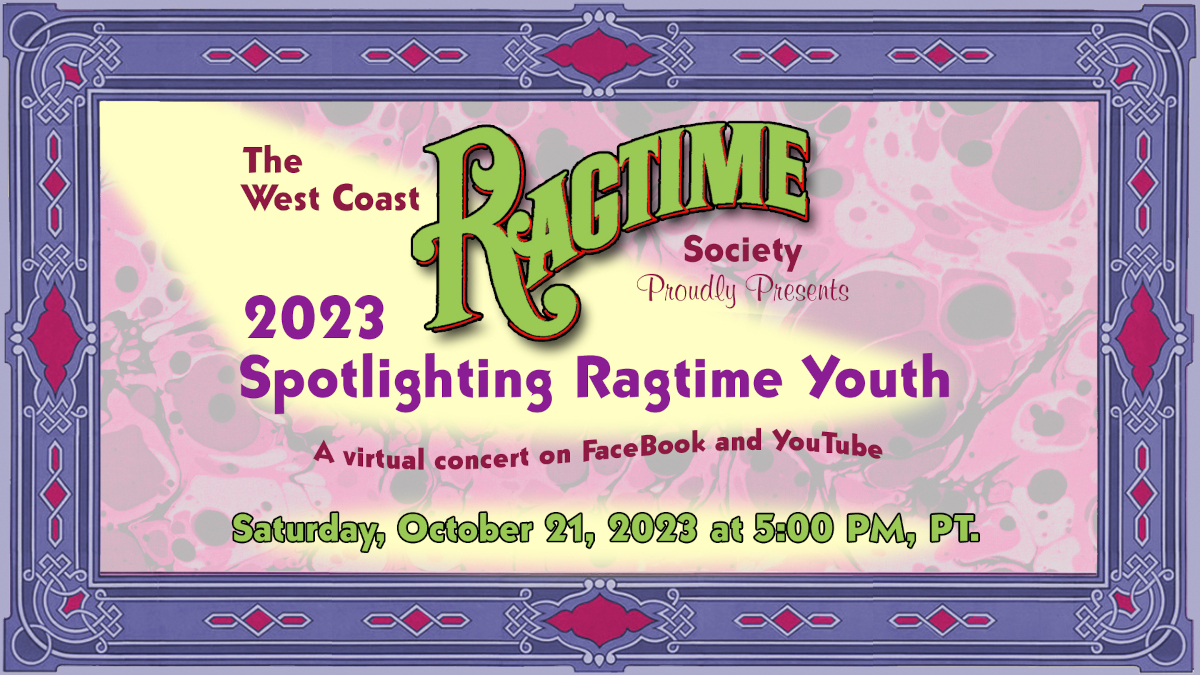 My second observation was equally thrilling. I was so impressed by the diversity of the headliners and though I was disappointed that I didn't get to personally meet Royce Martin I was so pleased he was featured this year. A great friend, Brandon Byrne, performed and presented for the first time as well.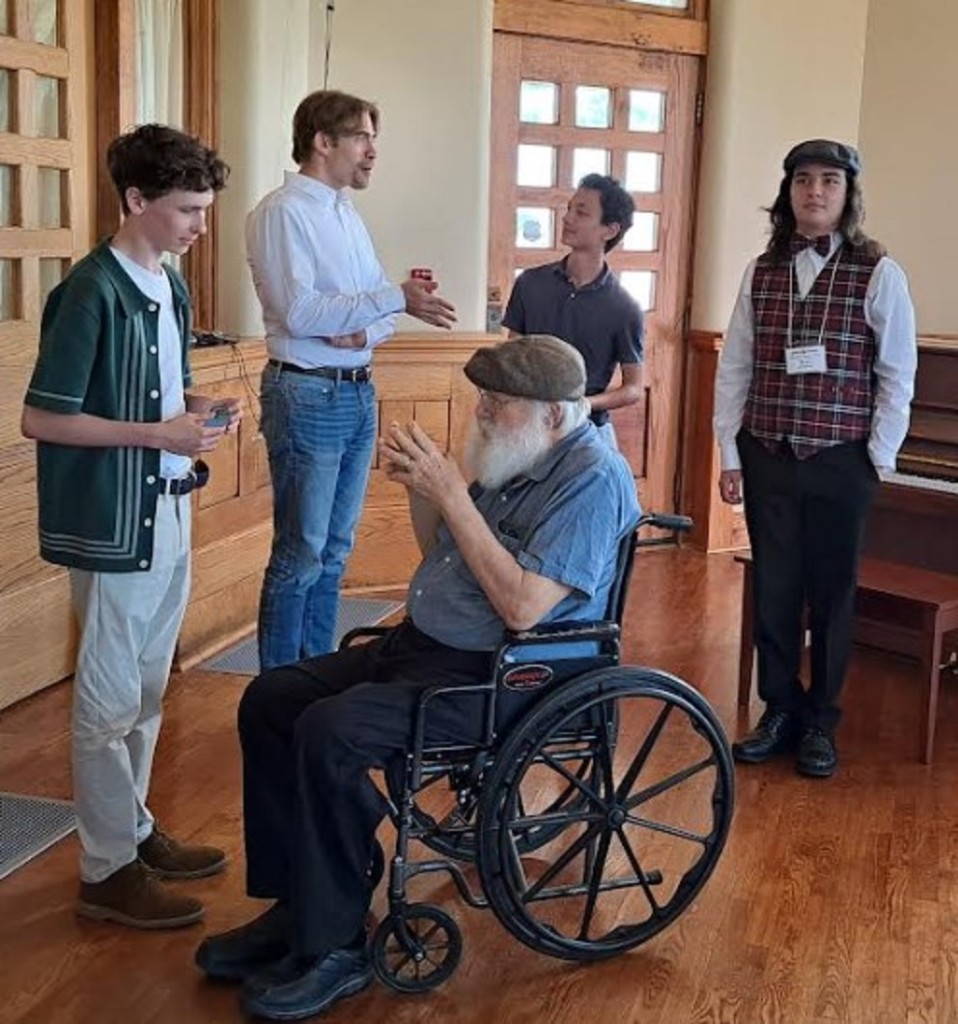 I met Takashi Hamada from Japan and was so impressed by his amazing guitar stylings. I have no Japanese and his English is limited but we had a beautifully soulful conversation together without the limitation of words.
I also took away the feeling of relief and satisfaction that the music is not only in capable hands after nearly fifty years since the first event, but that young people with unbelievable skills have embraced the music. Dr. William McNally has been working with the Larry Karp endowed mentoring program for youth. The first three participants gave inspired performances. Leo Roth, Tadao Tomokiyo, and Max Libertor.
All this was a bonus I hadn't expected because the purpose of my trip was to attend the evening tribute concert for Max Morath. I had great expectations for the event, and the evening exceeded them all. Martin Spitznagel, the emcee, set the spirit of the evening by opening with his composition written for Max's 95th birthday competition, "To the Max."
"Young Turks" Max had mentored through the years and his old friends paid loving tributes to "Mr. Ragtime": Will Perkins, Davis Reffkin, Dave Majchrzak, Brandon Byrne, Dalton Ridenhour, Bill Edwards, William McNally, Adam Swanson, and Jeff and Anne Barnhart. It was an awesome privilege to relate the contributions Max made to my life and to the Festival over the years. A message from Diane Skomars, Max's wife, completed the joyous evening's celebration of the life and career of our ragtime legend and friend.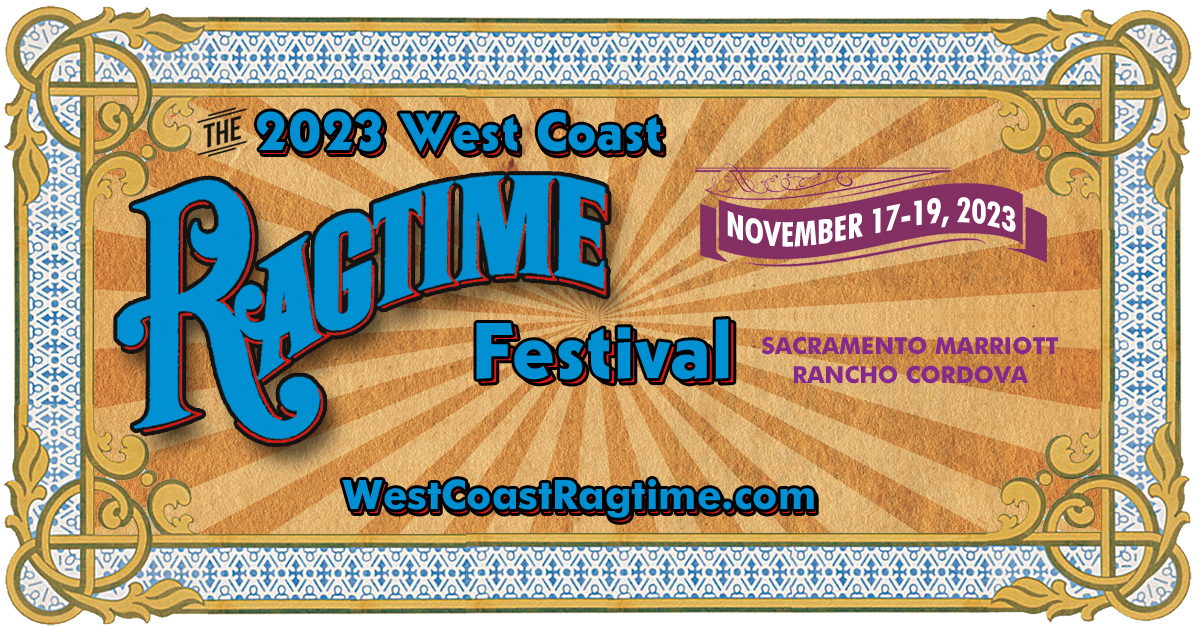 I am reminded that next year will be the 50th anniversary of the first Sedalia festival I sure hope to be there for the whole event. And I hope there is a great audience, for I know the Board, Brian Wright and Bill Edwards will be planning a wonderful event there where America's music began.
The day for me this year was glorious though with a bittersweet reminder that after two years of daily telephone conversations with Max, our visits had been curtailed. His health took a sudden turn for the worse in May, and he passed away on June 18 in hospice care with his beloved Diane at his side. All of his many friends were there with her in spirit.