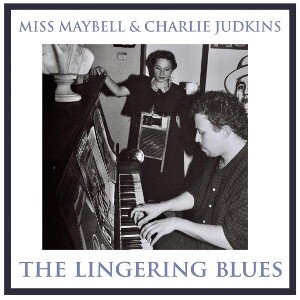 Though they have only been performing together since last fall the duo of Miss Maybell (Lauren Sansaricq) and Charlie Judkins share a groove that is truly timeless. Judkins is an exciting young ragtime jazz pianist who has made some festival appearances. Miss Maybell (Lauren Sansaricq) leads Miss Maybell and the Jazz Age Artists and has worked in exciting duos before this one. She is a washboard player and has a delightfully unexpected contralto voice that is perfectly suited to the blues, ragtime, and early popular song explored on this album.
When I looked over the CD I created some expectations– A young lady with a washboard, a young man at the piano. Ok, I thought, all good fun, I'll find something nice and encouraging to say.  But before the end of the first track, "Arkansas Blues", I was blown away, and soon I was trying to share the album with anyone who would listen.
The pair have a dynamism together that make each of these 12 tracks rapturous. Judkins is a genius piano player, he plays the whole band in the best style, and with a knack for entertaining the audience he may have learned accompanying silent films at movie houses around New York. He provides piano scores for silent animation archivist Tom Stathes's series of Blu-Ray releases and he's recently recorded an original rag on a Rivermont collection. At 28 it is safe to say he will be in demand in ragtime circles for decades to come.
Still, the audience for solo piano recordings is limited. The addition of a rhythm instrument can go a long way to increase the appeal of early piano styles, particularly ragtime. Miss Maybell's unintrusive washboard and kazoo playing is the first step to turn what could have been an excellent piano album into something magic.
The next is that voice, and her intuitive use of it. The technical term for her voice is "dramatic contralto", deep and full, unique, and rich. It could add drama to anything but she has found the perfect venue for it in the early blues lyrics she explores here. Her timing is superb, and the joy she has presenting these songs radiates above the joyous playing below. The album is an experience of joy all around.
The titles are generally unfamiliar, especially in the rag and stride styles presented here. A highlight is the blues gem "Tired of Fattening Frogs For Snakes", also featured are "Texas Blues", "Teddy Bear Blues", "Downhearted Blues", "Lingering Blues", and "Hesitation Blues". "Waitin' for the Evening Mail", and "Got What It Takes( But It Breaks My Heart To Give It Away)" are perfect lyrical vehicles for  Miss Maybell. "Mule Blues (The Hee-Haw") is an instrumental highlight.
Pairings like this, especially between musicians so young, are not likely to last forever. If you are able I strongly encourage you to track down one of their weekly performances in New York City, look for them on upcoming festival rosters, and pick up this album while you can.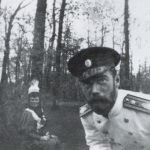 Joe Bebco is the Associate Editor of The Syncopated Times and Webmaster of SyncopatedTimes.com. He is available for liner notes and other writing or to give your website an overhaul. Reach him at [email protected]