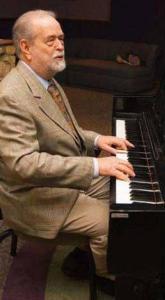 Bob Ringwald, a well known Dixieland Jazz pianist and the father of actress and vocalist Molly Ringwald, suffered a medical issue on a Southwest flight to Austin last week. The plane was diverted for an emergency landing and as of Saturday he was recovering in an Albuquerque hospital.
Ringwald, who has been blind from childhood, has appeared for decades at traditional jazz festivals with his Sacremento based Fulton Street Jazz Band. He was among the early cohort of musicians and fans who founded the Sacramento Traditional Jazz Society in 1968 and was named the Emperor of Jazz by the Sacramento Traditional Jazz Society for the 39th annual Sacramento Jazz Festival and Jubilee in 2011.
His daughter, best known for her roles in 1980's teen classics "16 Candles" and "The Breakfast Club" has joined the band on numerous occasions since early childhood and has released jazz albums of her own. "I grew up in a home filled with music and had an early appreciation of jazz" she said in a 2013 press release for one of her albums, "Beginning at around age three, I started singing with his band, and jazz music has continued to be one of my three passions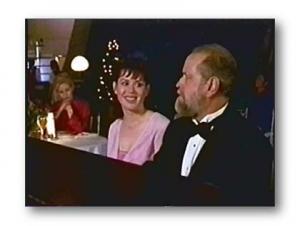 along with acting and writing. I like to say jazz music is my musical equivalent of comfort food. It's always where I go back to when I want to feel grounded." "But", she told The Stranger in an interview, "my tastes in jazz tend to be a lot more modern than my father's. He is of the traditional era, but he gave me an incredible education that a lot in my generation do not have."
She thanked the doctor on board who stepped in to treat her father as well as the airline crew in a post on twitter:
@MollyRingwald
We all love to publicly vent against airlines but today I would like to thank Southwest Airlines and the doctor who happened to be onboard. They emergency landed the plane for my dad. Because of their speed and professionalism, my father's life was saved. #SouthWest #gratitude
Subscription Options
---
Or get the Print Edition with Online Access. To get the print edition of The Syncopated Times use this Paypal link. After you pay you will be issued a coupon for free online access.