Imagine visiting a friend who owns a huge 78 collection, and enjoying an evening discussing music and life with him while your friend pulls out gems from his library to play for you.
That is the premise behind Brad Kay's CDR My Dinner With Kurt Nauck III. Kay is a notable stride and classic jazz pianist based in Venice, California. He had not seen his friend Kurt Nauck, who runs the Vintage Record Auction out of Texas, in ten years. They spontaneously got together and spent an evening that lasted till dawn discussing many aspects of life while Brad Kay did his best to amaze his friend with recorded treasures. The next day he decided to include 23 of the selections from that evening on a CD.
Not all of the music on this set is rare, but all of these performances have rarely been heard on such clean 78s. Featured in the first half of the program are two pieces from 1926 by the St. Louis dance band Ralph Williams and his Rainbo Orchestra, three (including a previously unknown version of "Naughty Man") by the Fletcher Henderson Orchestra of Nov. 14, 1924 with Louis Armstrong well featured, two numbers from Sam Wooding's Orchestra of 1922, and Freddie Keppard's Jazz Cardinals in 1926 on "Salty Dog" (with a vocal by Papa Charlie Jackson) and the cornetist's finest recording, "Stock Yards Strut." Two numbers from altoist Charlie Pierce's band in 1928 ("Bull Frog Blues" and "China Boy") feature cornetist Muggsy Spanier and clarinetist Frank Teschemacher and are fairly common but a lot fewer listeners have heard Lew Weiner's Gold and Black Aces (a college band) on their pair of hot numbers from the same year.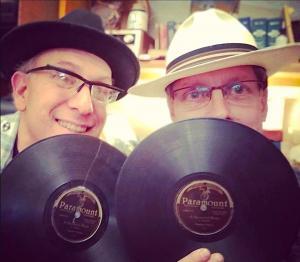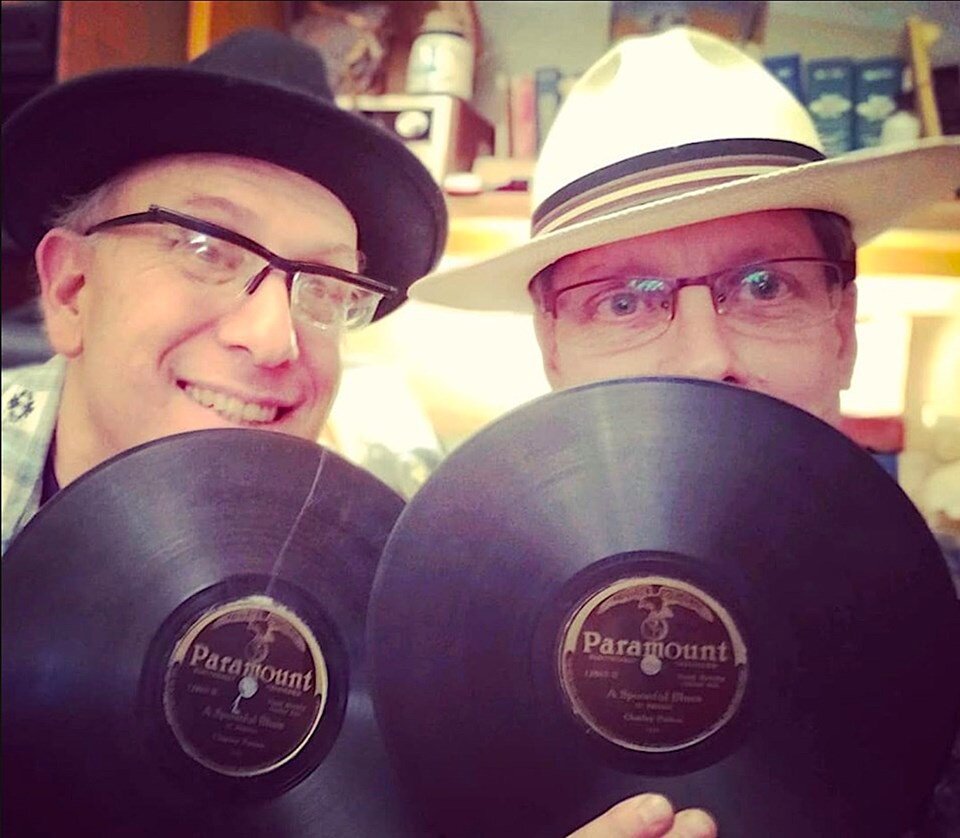 Also on this CD are two songs from bluesman Tommy Johnson, five by Paul Whiteman (four are from Dec. 1926 and are remarkably well recorded), Zach Whyte's Chocolate Beau Brummels' version of "West End Blues" (which was clearly inspired by Louis Armstrong's recording of a few months before), and finally two rather colorful sermons from Rev. J.M. Gates.
It was obviously a fun evening, and now everyone can pretend that they were part of it.
My Dinner With Kurt Nauck III (Self-Released, 23 selections, TT = 68:23) [email protected] or www.facebook.com/brad.kay.12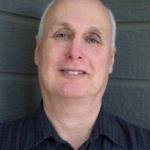 Since 1975 Scott Yanow has been a regular reviewer of albums in many jazz styles. He has written for many jazz and arts magazines, including JazzTimes, Jazziz, Down Beat, Cadence, CODA, and the Los Angeles Jazz Scene, and was the jazz editor for Record Review. He has written an in-depth biography on Dizzy Gillespie for AllMusic.com. He has authored 11 books on jazz, over 900 liner notes for CDs and over 20,000 reviews of jazz recordings.
Yanow was a contributor to and co-editor of the third edition of the All Music Guide to Jazz. He continues to write for Downbeat, Jazziz, the Los Angeles Jazz Scene, the Jazz Rag, the New York City Jazz Record and other publications.