Sponsored by the New Orleans Jazz & Heritage Foundation, the following press release was a welcome announcement:
"NICKEL-A-DANCE is a free series of Sunday afternoon jazz concerts each spring and fall, and is a hit with children, families, seniors, and the general dancing public that don't tend to go to nightclubs. It attracts a diverse group of fans that meet on Frenchmen Street to celebrate jazz as America's original dance music while listening to the best of today's classic jazz bands. This season the series features four acclaimed band leaders: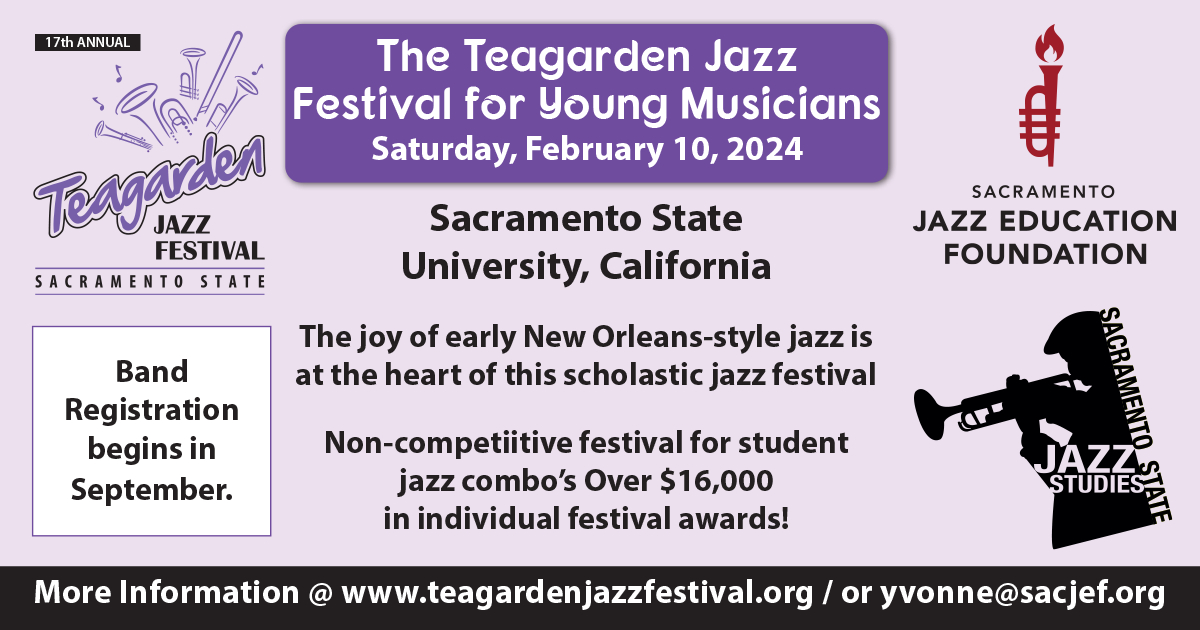 "June 6th: Shannon Powell & His New Orleans Jazz All-Stars; June 13th: Joe Goldberg & The Function; June 20th: Mari Watanabe & Her Chosen Few Jazz Band; June 27th: Tom Fischer & The West End Rhythm Kings.
"These usually early Spring and then Autumn events take place at the Maison Restaurant and Music Club at 508 Frenchman, just a few blocks outside of the Quarter and near the Jazz Museum on Esplanade."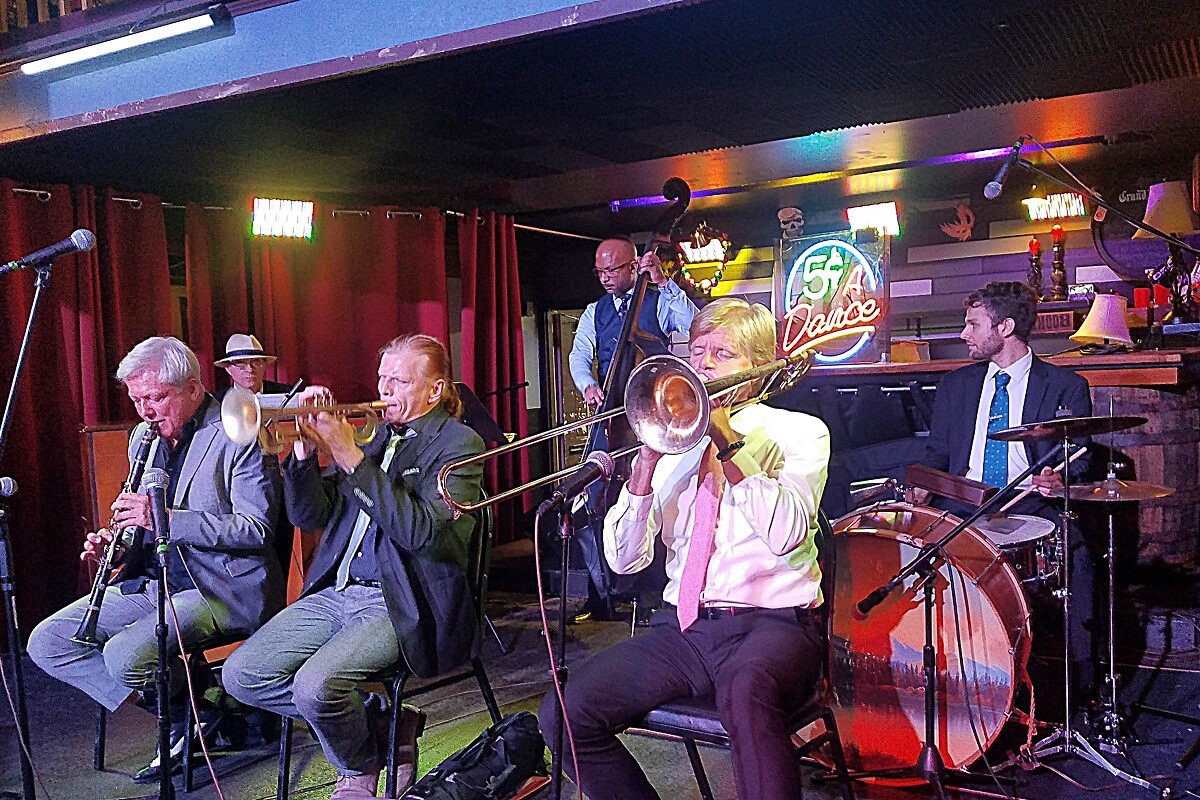 This very happy proclamation may signal the return of more live music activities in the Quarter and the nearby Frenchman clubs. These four bands and their current members consist of many of our favorite musicians and although the Spring performances were usually held in March prior to the Jazz Fests, we have enjoyed the Autumn line-ups for many years. Spending a Sunday afternoon at the Jazz Museum, then a short stroll to a Nickel-A-Dance event and another few blocks back in the Quarter for an evening at the Palm Court on Decatur is my idea of a perfect day. Top it off with a late night visit to Fritzel's on Bourbon and I am in heaven!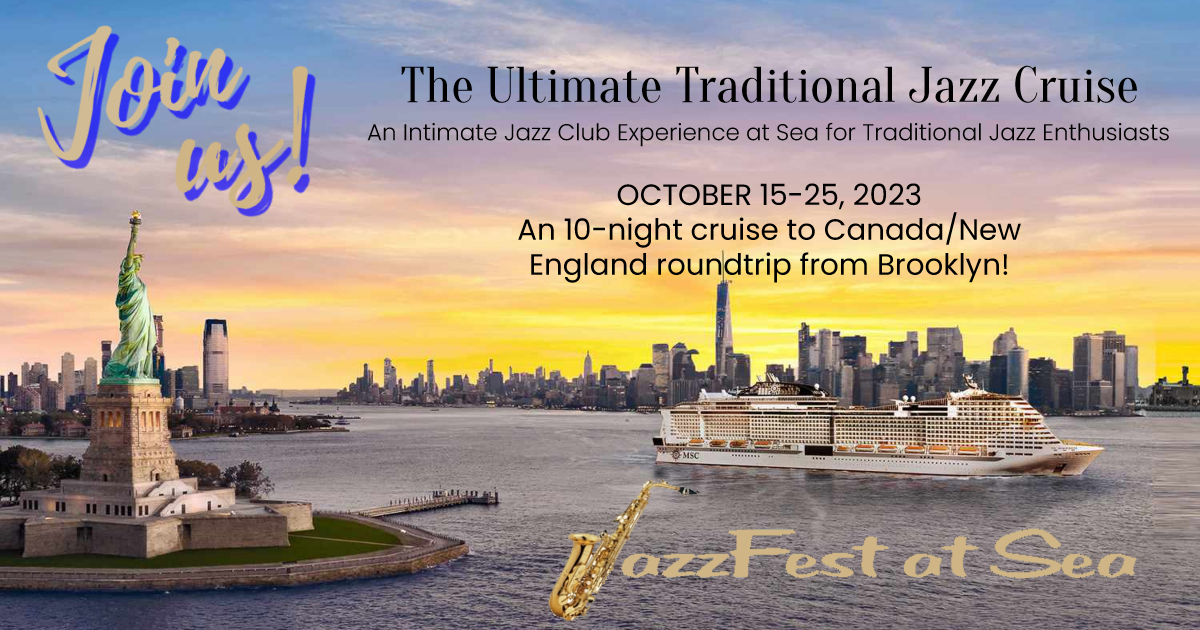 ♫ ♫ ♫ ♫
Keeping in touch with Emilie Rhys, Scene by Rhys (see Quarter Notes column for March, 2020), her Jazz Museum exhibit on the works of her father, artist Noel Rockmore, will be removed September 1st. Although I am disappointed not to see the exhibit in its curated format, the book about the exhibit will be published this June. She is also moving her gallery from the Toulouse St. venue to one at 1036 Royal, where passersby will be able to peer into the window for a glimpse of her talented portraits. The Toulouse gallery wasn't as accessible and its courtyard, however inviting and welcoming, didn't allow for casual observation.
♫ ♫ ♫ ♫
Preservation Hall Jazz Band announced new live streaming events from the revered Hall itself—check out twitchTV/therelixchannel for updates and program details.
♫ ♫ ♫ ♫
We went back up to Chandler on Sunday, April 18th for the monthly meeting of the Arizona Classic Jazz Society. The featured band was Standards & Poor—no, not the stock market index, just a very talented group of dedicated musicians! Leader and bassist Evan Dain also on trombone and banjo, brought his group up from Tucson for the day. With Rob Wright (bj, uke, gtr), Ray Templin (dr, p), Cheryl Thurston (p, tp), Max Goldschmid (tp, cl, sax), Greg Varlotta (tb) and Sheryl Ann Mckinley (v) the group entertained us for several hours starting off appropriately with Sunday Girl.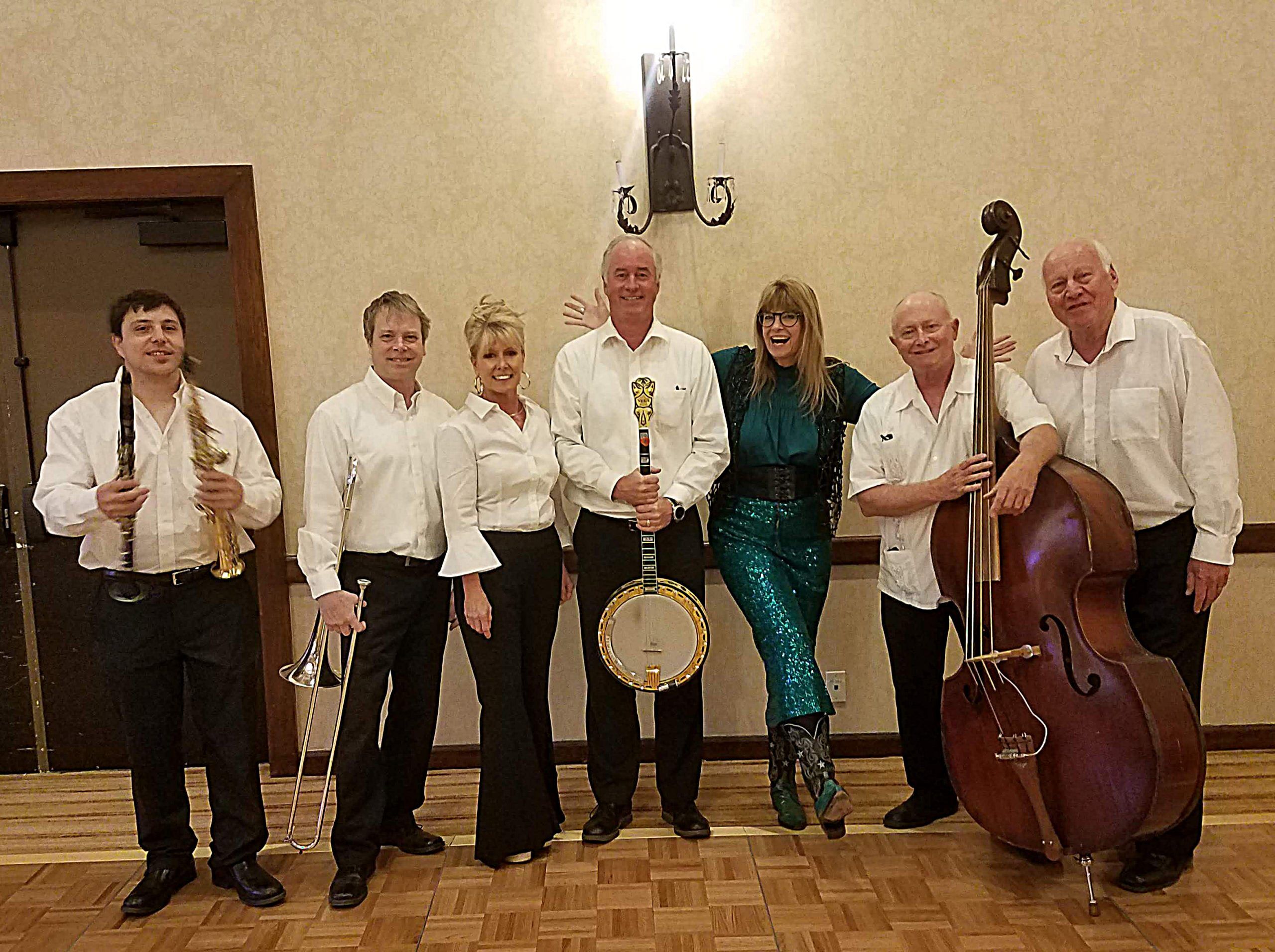 In between the sets, we got to hear Igor Glenn and Joe Hopkins, who both had their own bands (Igor's Jazz Cowboys and Joe's 52nd Street) in the metro Phoenix area for many years. It was fun to see them again and enjoy their enthusiasm together with Dave Marshall (dr), Paul Green (tuba), Cheryl Thurston (p) and Marge Scooros (wash).
♫ ♫ ♫ ♫
On April 25th, the Gaslight Music Hall in Oro Valley (Tucson) held its first indoor concert in over a year and the Wildcat Jazz Band was on board with a Roaring '20s Tribute. We saw their last concert there for Mardi Gras 2020 so it was a nostalgic nod to visit with them again on the very same stage for a grand re-opening. Both the Gaslight Music Hall and its sister stage at the Gaslight Theater on the eastside of town have been dark for this past year. They have had many "porch" concerts and "parking lot" concerts but the doors were finally opened for an indoor concert, what a welcome change!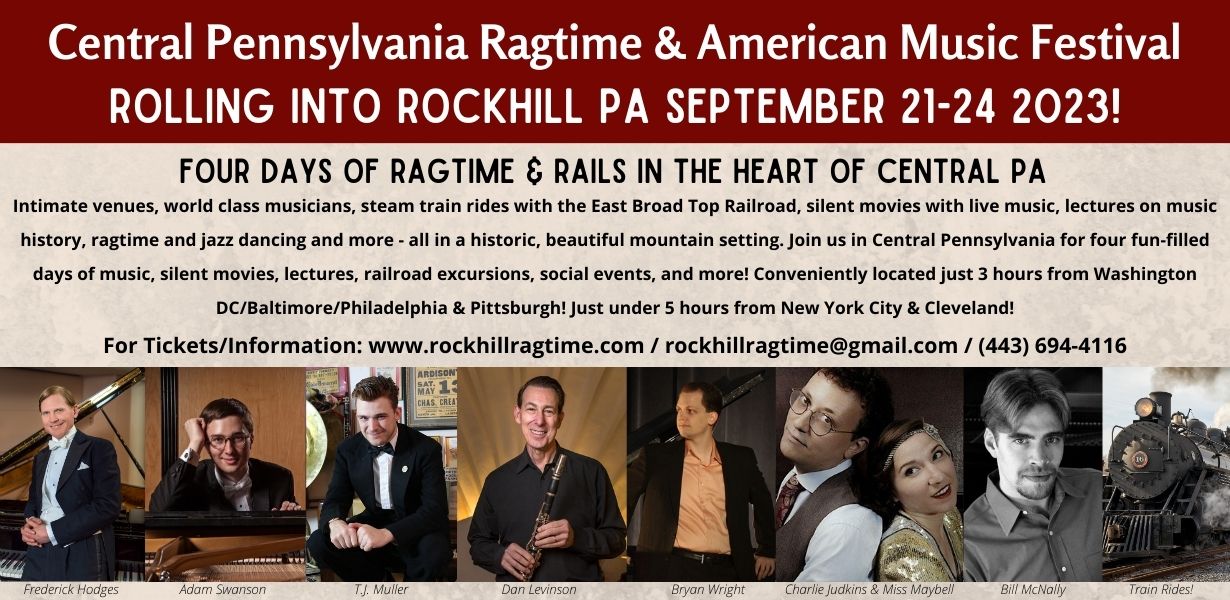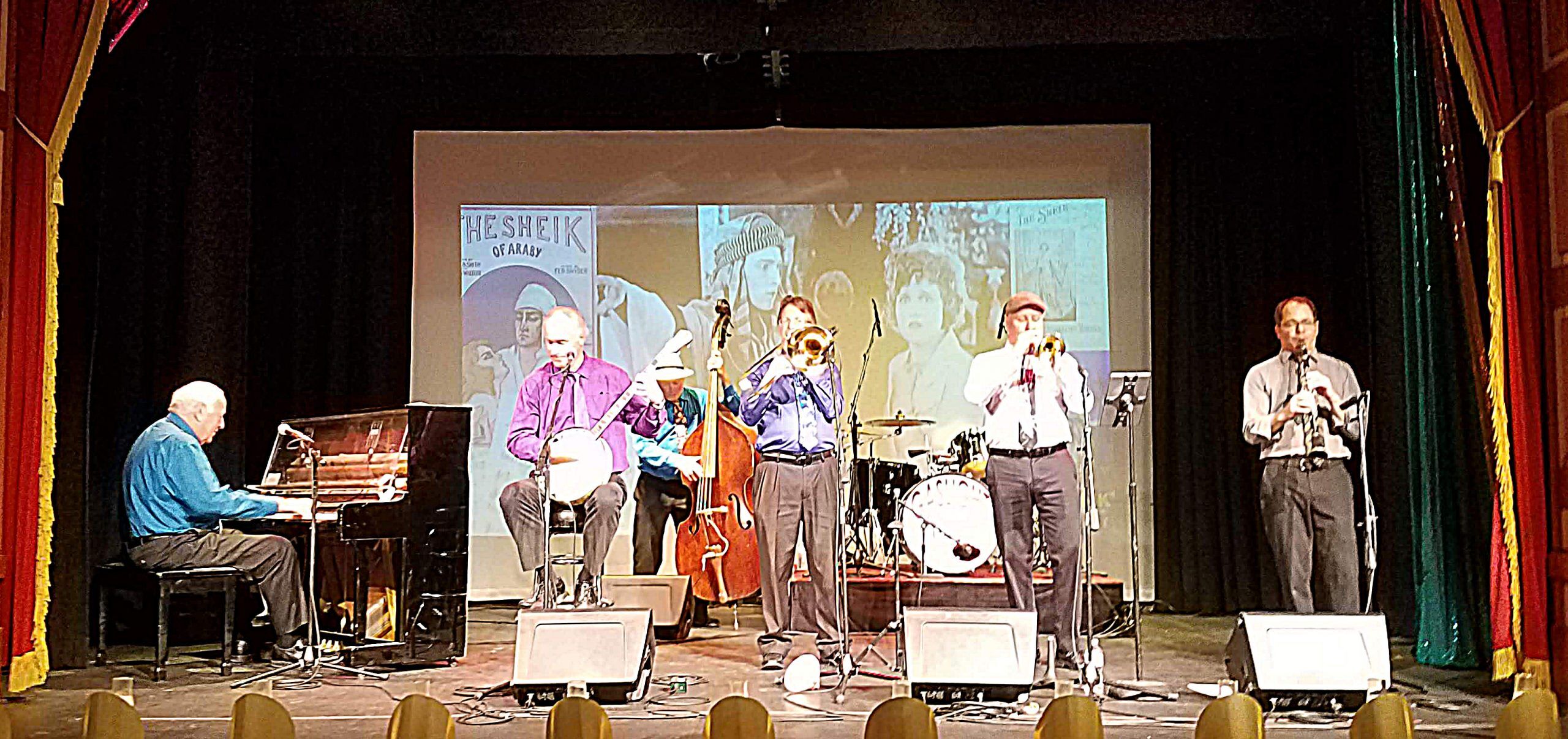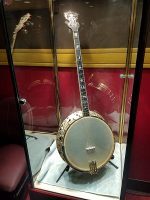 Leader Rob Wright (bj) with Rob Boone (tb), Rick Peron (tp), Marco Rosano (cl), Evan Dain (bs) and Ray Templin (dr, p) reminded us of the original Roaring 20's and the spirit of those times.
Rob's "Arizona Banjo" is on display in the lobby. Its intricate patterns of roadrunners, cacti, suns and other icons of the Arizona desert in gleaming gold set it apart from the typical instrument. It is beautiful and an homage to our state and all musicians everywhere!