Sometimes you meet people whose real age doesn't seem to match the one listed on their driver's license. Singer-actor Nicolas King is one of those people. The 30-year-old could be called an "old soul." While it doesn't mean he's set-in his ways or fearful of change, it is that his musical tastes and talents seem like that of a person twice or thrice his chronological age.
The Rhode Island native made his mark on Broadway at the ripe old age of eight and a half playing "Chip" in the musical Beauty & the Beast, based on the Disney movie. By 12, he had been in two other shows, A Thousand Clowns with Tom Selleck and Carol Burnett's Hollywood Arms, directed by the legendary Hal Prince. Then, as with many child actors, parts became scarcer as he aged up and out of the desired demographic. The only thing that didn't dry up was King's love of performing. That's when the songs of his parents and grandparent's generation gave him an outlet for his passion.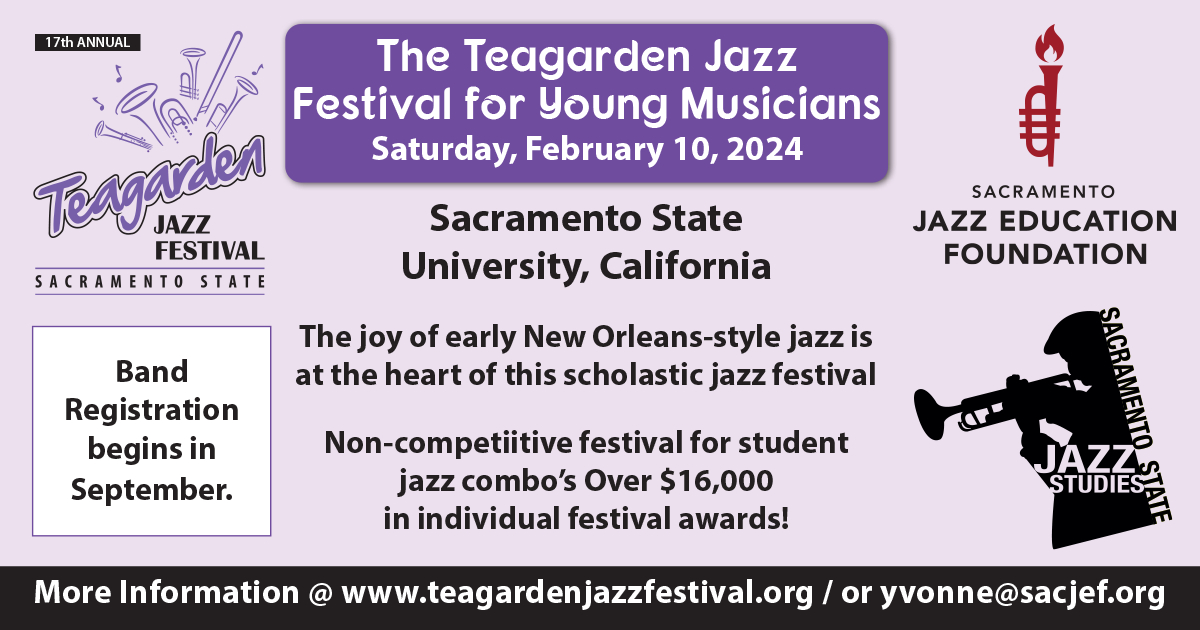 King didn't have to look far for inspiration and guidance as he embarked on a new career as a jazz singer of standards, classic jazz and pop, and Broadway show tunes. He just turned to a beloved family member.
"My grandmother was—and is—a singer for many years," King said. "She also became a vocal coach. When growing up, 'going over to grandma's house' really wasn't spent baking cookies and watching TV. It was more like 'OK, kid—get in the car because we have to go to a gig.' I'd accompany her to her shows. I grew up basically spending a lot of time on the bandstand while my grandma was working. I'd be chatting up the trumpet player or the bass player and found the whole thing so interesting."
His family always supported King's love of music and performing. He says there was never a doubt in his mind about what he wanted to do with his life.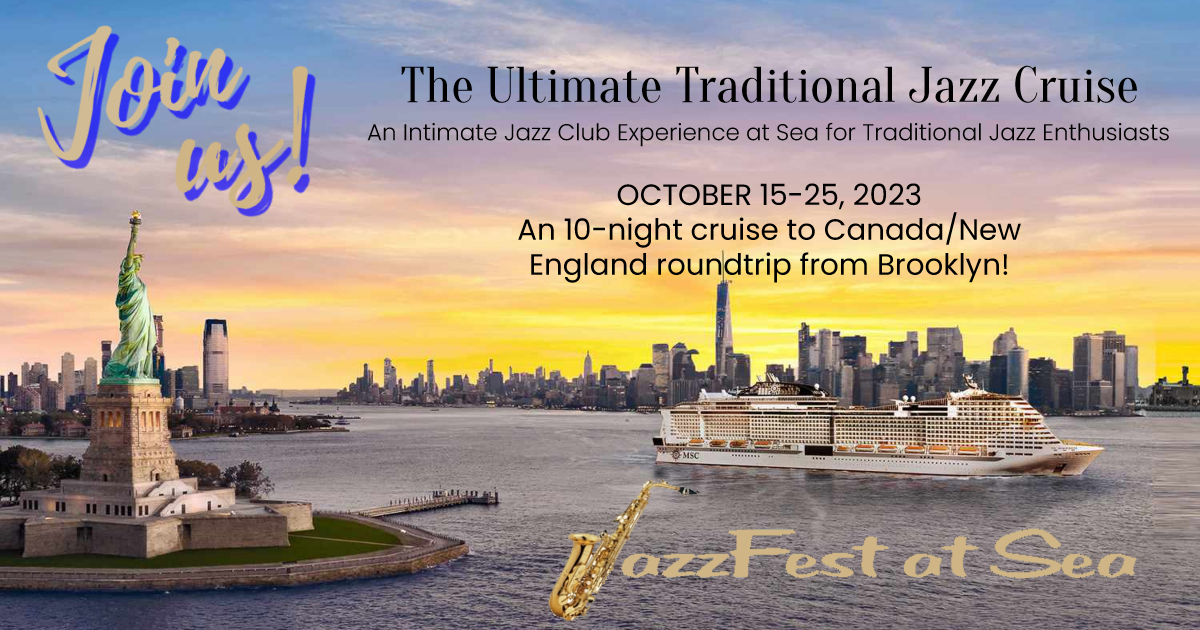 "There's footage of me at like two years old standing on the ottoman in our sunken living room putting on shows to an imaginary crowd of 5,000 people. Then, I'd go on tour from the living room to the kitchen. In my mind, I had concerts lined up in my head all of the time," he said.
King also thought all kids were listening to Duke Ellington, Count Basie, Eydie Gorme and Earth, Wind & Fire. He recalls singing "Love for Sale" when he was six years old. King didn't catch up on the music of his generation until he was older and found it unimpressive.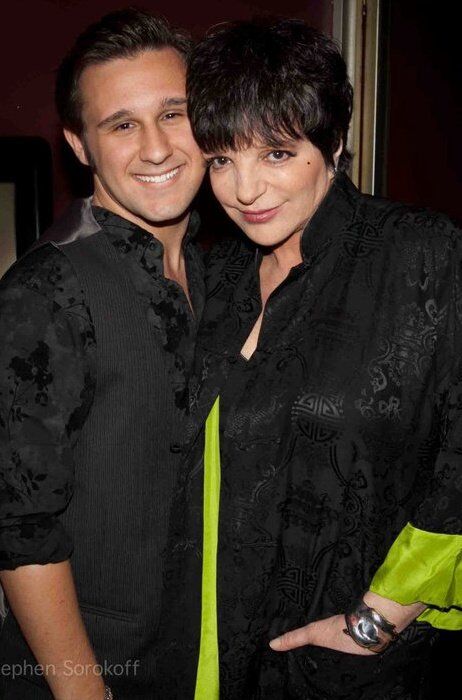 His obvious talent and love of music from the past earned him an impressive mentor and friend to help hone his craft—the one and only Liza Minnelli. King had been mildly obsessed with the daughter of Judy Garland and Vincent Minnelli since seeing her Live from Radio City Music Hall video on PBS at the age of two.
"I would just beg my mother to put on that cassette so I could listen to it. I loved the brassiness of it with the horns and Liza's attitude and everything she did. I thought it was all so cool. You know, like most four-year-olds do," King laughed. "My parents took me to see her in concert when I was five at the Foxwoods Resort and Casino in Connecticut. She saw me sitting in the front row in my little tuxedo with a bouquet of flowers for her. She pulled me up on stage, sat me on her lap and sang to me. It was one of those moments when time stopped. It is still very vivid to me."
His lucky break came when King's grandmother became Minnelli's vocal coach in 2001. She arranged for King to attend Minnelli's coaching sessions. He said at the age of 10, he was "enthralled to be sitting there in Minnelli's penthouse apartment, next to Judy Garland's Grammy and Vincent Minnelli's Oscar."
Then Minnelli surprised him by attending opening night of A Thousand Clowns on Broadway. Tom Selleck, the show's star, brought her in as an opening night gift to King, who played his nephew.
"After hearing me sing, and we starting doing some work together, she called me late one night and—in her best Liza Minnelli impression—said that she was going on the road and needed an opening act. I wasn't even sure what an opening act was. I said yes right away, of course," King said. He was just 11 years old.
King quickly cobbled together a song list and toured with Minnelli. The experience brought them closer together as she looked after the youngster on the road. King describes Minnelli as a real life "Auntie Mame." He'd open for her over the next ten years as his scheduled allowed. She—and the experience—deepened his appreciation of songs from the Great American Songbook.
Of course, being pre-pubescent impacted how King approached songs written for, and by, adults. The subject matter of love and loss found in many of those classic songs just didn't seem right coming from the mouth of a youngster. Minnelli taught King how to interpret and personalize those songs.
"You have to come from your own point of view. I did have a lot of issues in those early years because I was singing sophisticated songs. I was drawn to those songs from Jerry Herman, Gershwin, Cole Porter. But no one wants to hear a nine year old sing 'you go to my head like a sip of sparkling burgundy brew.' It made sense to me. It was hard to get people to rally behind it at that time because obviously you have to sing songs for your own age. Liza did try to help me find age-appropriate songs but she also told me not to worry about it and come at them from your own point of view. If you are nine, or 15 years old, you still are a human being with feelings," King said.
While the Broadway parts dried up as King became an older teenager, he decided performing the songs he loved in clubs and concert halls offered more of a challenge than bagging groceries at the local supermarket. He says at 17 years old, he worked up the nerve to call a local band leader and offer himself as a singer for performances at a Rhode Island Italian restaurant.
"It paid $100," King said. "(The band leader told me) you stand on your feet for five hours and you bring your own sound system and microphone. I thought it sounded great! I knew I can sing in tune so it might be fun. Of course, I showed up to the jazz gig calling all Broadway tunes. I made some far-out, weird requests that jazz quartets don't play very often. I fell into it and started doing it more and more."
Those restaurant gigs led to another influential musician, jazz pianist/composer Mike Renzi, discovering King's performing talents. Renzi, also a Rhode Island native who worked extensively with the likes of Mel Torme, Peggy Lee, Tony Bennett and Lena Horne, said to him "I don't mean to insult you but what are you doing in Rhode Island?"
"Mike believed I had something that could find legs and he wanted to take our show to New York. We put together a nightclub act and brought it to the Metropolitan Room in Manhattan. From that point forward, the train left the station," King said.
And the train hasn't slowed with the exception of the Covid-19 hiatus where they entertained through weekly streaming concerts. The duo has performed in clubs and concert halls, including Birdland and Lincoln Center in NYC, and at jazz festivals from coast to coast. King has earned not only rave reviews from music critics but coveted awards that include the Mabel Mercer Foundation's prestigious 'Julie Wilson Award,' in 2010, the 2012 BISTRO Award for Outstanding Performer of the Year, the 2015 AMG Heritage Award for Artist of the Year, and the 2019 Legends Award from the Society for the Preservation of the Great American Songbook. The society also gave Renzi its Lifetime Achievement Award on the same night.
King gives credit for his current success to Renzi's professional advice and musical direction.
"He just has really good taste when it comes to songs. He's not interested in the run-of-the-mill, A-side record songs. He likes the deep cuts and he's introduced me to songs that I've never heard of before," King said.
Renzi is featured on King's self-released album, the ballad heavy On Another Note in 2017. King had asked Renzi to create a record similar to the ones he had recorded with Blossom Dearie and Maureen McGovern—just voice and piano. This year, King released Act One on Club44 Records, a celebration of King's 25 years in show business that includes duets with Jane Monheit and Norm Lewis.
"It gives people a nice, comprehensive look back—especially for those people who found it difficult to listen to a 13-year-old boy sing torch songs," King laughed. "I think this record can give people a bit of context of where I come from."
As America re-opens after the pandemic, King has been busily booking concert dates to take his new album and act out to the audiences he has missed. He is eager to go back to telling stories live and in-person.
"I think outside of the Country and Western genre, only the Great American Songbook tells these stories because they can be very plot driven. Maybe it is the actor in me that finds that appealing. I just love it. And for a nightclub act, I can become 12 or 13 different characters through different songs. To me, there is no better genre," he said.
One suspects King will be out there performing these songs until the age of his soul—and the age on his driver's license—match.
Visit Nicolas King online at www.thenicolasking.com.