THE RIVERMONT LABEL DIGS DEEP
Bryan Wright's Rivermont label has released many rewarding recordings featuring hot jazz combos, ragtime, and novelty ragtime pianists, bands from the 1920s, and other miscellaneous projects. Recently Rivermont really dug deep into the vaults, compiling reissues of very obscure music with the second CD in their Irving Aaronson series plus a disc from a band led by Tom Clines.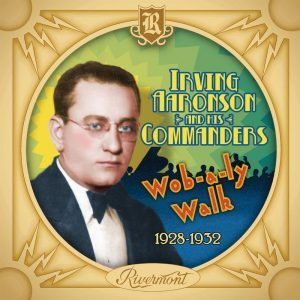 To most 1920s jazz collectors, the name of bandleader-pianist Irving Aaronson is perhaps most significant for being listed alphabetically at the beginning of many jazz discographies. His recordings have rarely been reissued and the group's output has often been dismissed. Artie Shaw, who spent a few months in 1930 playing with the band, when asked by me years ago about the Irving Aaronson group, commented that many of its musicians were jokers and that it was largely a comedy band.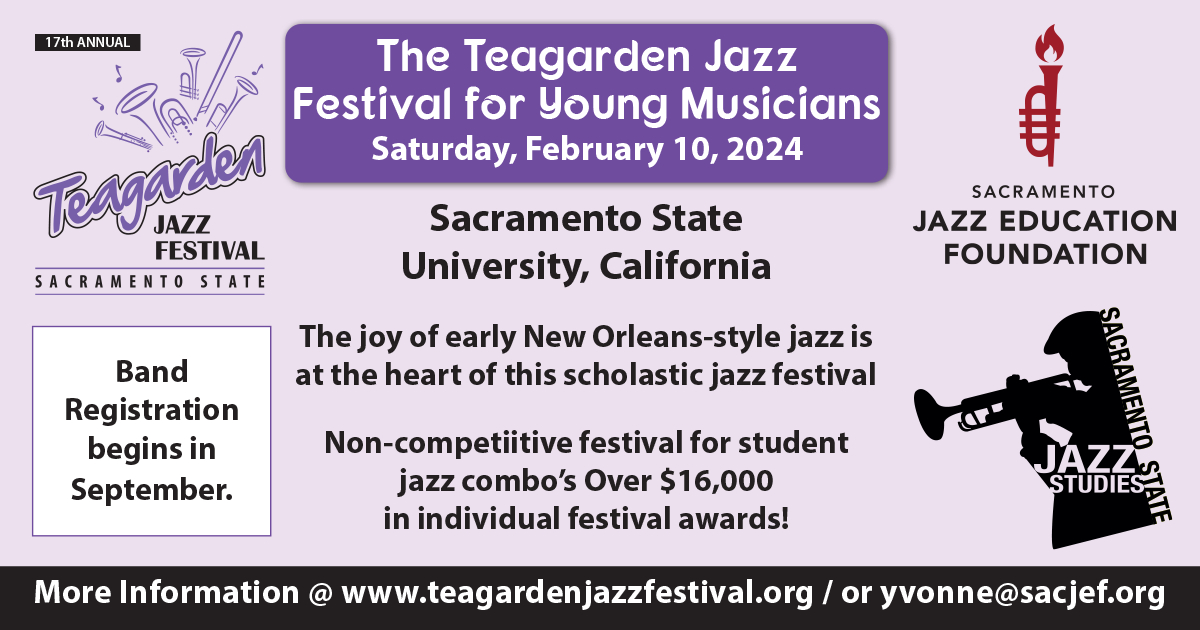 But as Wob-A-Ly Walk 1928-1932 (the second of three scheduled CDs that will reissue all of the music from the orchestra) shows, the group was actually a solid dance band that could play jazz in spurts, even if its occasional comedy falls flat today.
Irving Aaronson's Commanders were quite popular in the years before the Great Depression. While nearly every one of their recordings features a vocal, often by several of the musicians including Phil Saxe, most are fairly harmless and some include a bit of hot scatting. Solos tend to be short but the ensembles have spirit and sometimes recall Paul Whiteman's orchestra. The best known of the sidemen are tenor-saxophonist Tony Pestritto (before he became known as Tony Pastor) who is mostly heard as one of the singers, Chummy MacGregor (later Glenn Miller's pianist) and, on two numbers from 1930, altoist Toots Mondello and Artie Shaw (making his recording debut but unfortunately not having any solo space).
Three songs (two previously unreleased) feature singer Irene Bordoni with whom the band appeared in a show called Paris. Among the better performances are "I'll Get By" (its earliest recording), "Let's Do It," "If I Had You" (with Scrappy Lambert taking the vocal), and the music from two film shorts. While the visual elements of the latter are lost, fortunately the audio survived and the band plays pretty hot on "Oh You Sweet Old Watcha May Call It," "Wob-a-ly Walk," and "Nobody's Sweetheart."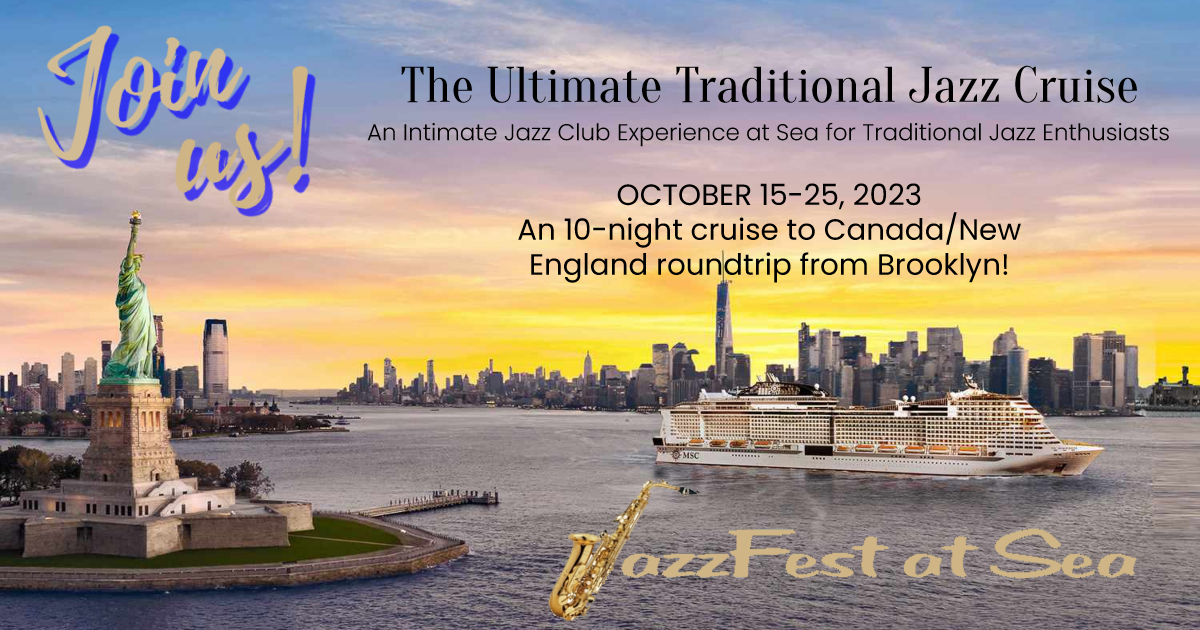 This version of the Commanders stopped recording after 1930. Two years later, during a visit to Los Angeles, the decision of several key members to stay in L.A. resulted in its breakup. Rivermont's third CD in this valuable series will feature the group that Irving Aaronson formed after 1932
Wob-a-ly Walk 1928-1932
(Rivermont BSW-1168, 20 selections, TT = 62:07)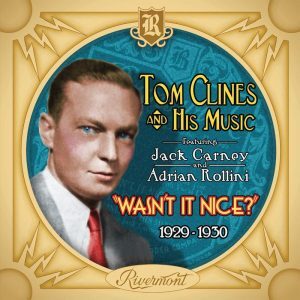 Irving Aaronson is a household name compared to Tom Clines. A businessman who had been a car salesman for Ford, Clines began leading a group for Bert Lown (who had a music empire that at its peak involved 17 bands) in 1927. Although he apparently sang a bit and possibly played violin with the ensemble, he apparently does not perform on any of the recordings issued under his own name. During 1929-30 Clines' Collegians recorded seven songs for the Harmony label and 24 for Brunswick plus a large number of alternate takes for the latter. Wasn't It Nice has one version of all of the Brunswicks in addition to a second rendition of "The Free And Easy."
Tom Clines' group was unusual in that it was comprised of three or four reeds, two violins, piano, banjo or guitar, tuba or bass, and drums with no brass other than a trombonist on six numbers. Singer Jack Carney (Art Carney's older brother), who has a cheerful if sometimes nasally voice, is on most of the selections and the great bass saxophonist Adrian Rollini adds a lot of swing and occasional short solos to 17 of the numbers. The music is melodic and a bit sweet but swings lightly on the medium-tempo material. These very rare recordings by a forgotten band will please anyone who enjoys late 1920s jazz-inspired dance music.
Wasn't It Nice
(Rivermont BSW-1169, 25 selections, TT = 77:52)
View Sharable Post of this Review
VINTAGE JAZZ FROM THE NETHERLANDS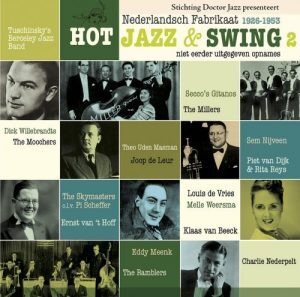 The Doctor Jazz magazine from Holland on their label recently compiled two fascinating sets that are filled with music that very few have heard. The liner notes are in Dutch but the song and personnel listings are easy to read and the music does not need any translation.
Hot Jazz & Swing 1926-1953 contains performances that are "new," even to those who collect early Dutch jazz. The 26 selections, most of which date from 1934-49, were all previously unreleased (alternate takes, test pressings, and acetates) other than three songs released on 78s and four that were taken from radio broadcasts.
While very few of the names from these ensembles will be recognizable to American listeners (other than perhaps singer Rita Reyes and the group The Ramblers), in most cases the performances are on the level of American bands of the period. A piano duet on "Blue Skies" from 1927, a version of "Dinah" from 1934 that is inspired by both Louis Armstrong and Cab Calloway, pianist Melle Weersma's "Variations In Modern Rhythm," a hot instrumental rendition of "Rhythm Is Our Business," "Somebody Loves Me" by a trio featuring tenor-saxophonist Hans van Assenderp, and a few attempts at bebop are among the more memorable selections. This well-conceived and fascinating release holds one's interest throughout.
View Sharable Post of this Review
Hot Jazz & Swing 1926-1953
(Doctor Jazz DJ 016), 26 selections, TT = 72:23)
www.doctorjazz.nl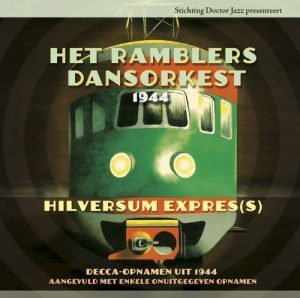 Strange as it seems, there was apparently plenty of rewarding jazz to be heard in Holland during the Nazi occupation of the 1940s despite rather monumental difficulties for the musicians.
The Ramblers, which was founded in 1926, is considered the world's oldest dance orchestra, still being occasionally active after 93 years. They gained a reputation as the Netherlands' top swing band in the 1930s and a visiting Coleman Hawkins made several notable recordings with the group. The war years found the Nazis expelling two of their musicians (one of whom was killed) but the band continued to play concerts. They were in Belgium in 1944 when the country was liberated. The Ramblers have had an up and down existence since that time and the original members are long gone but a new version of the group still performs now and then. Someone should write a book about the history of this unique band.
The Ramblers 1944 – Hilversum Express features the group on 26 selections during their period in Belgium. The 12-piece ensemble is in excellent form, the soloists are rewarding, and the music fits well into the mainstream swing of the period, with hints of Benny Goodman, Glenn Miller, and Duke Ellington. Despite their isolation from being under the Nazi occupation, the music does not sound behind the times. Avoiding jazz standards (other than "Farewell Blues" which is renamed "Au Revoir"), the Ramblers created music that must have served as a very welcome if temporary escape for war-weary Europeans.
Hilversum Express 1944
(Doctor Jazz DJ 017), 26 selections, TT = 74:30)
www.doctorjazz.nl
View Sharable Post of this Review
CY LAURIE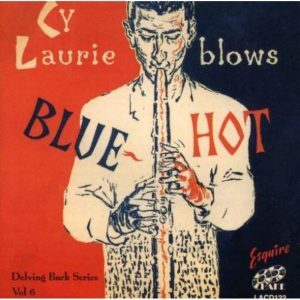 Johnny Dodds had such a distinctive style on clarinet in the 1920s, that during his lifetime very few (other than Jimmy O'Bryant) tried to sound like him. By the mid-1930s, Benny Goodman had become the dominant influence on clarinetists and, even during the Dixieland revival, most clarinetists had a much smoother style than Dodds, looking towards Goodman or perhaps Jimmie Noone for inspiration.
Things were different in Great Britain where Sandy Brown (who later changed his style) and Cy Laurie sounded just like Dodds. Cy Laurie Blows Blue Hot from 1954 was one of his classic statements. His septet with trumpeter Al Fairweather and trombonist John Picard performed eight selections on the original ten-inch LP. Lake's Cy Laurie CD reissues that set along with eight other numbers from the group (taken from 45s and a 78) plus two complementary songs from a slightly later Laurie unit.
One thing that is remarkable about this music is that it is almost impossible to guess what year it was recorded. Laurie's group sounds like a Chicago band from 1928 with the leader playing creatively within Dodds' style, Fairweather showing the inspiration of early Louis Armstrong without feeling compelled to imitate his sound or ideas, and Picard hinting at early Kid Ory. The timeless music, which was well-recorded, could be from the 1920s, the '80s, or today rather than 1954. I can think of very few sessions taking place in the United States during the 1950s that sound like this.
Among the many highlights are enthusiastic revivals of such pieces as "Got No Blues," "Jazz Lips," "Skit Dat De Dat," "Forty & Tight," "Stockyard Strut," and even "Hyena Stomp" (although without the laughing heard on Jelly Roll Morton's version). Laurie, who contributed "Blues Mess Around" and "Pleading The Blues," is in superb form throughout. This set is a must for anyone interested in Chicago jazz of the late 1920s, even though it is from London in the mid-1950s.
Cy Laurie Blows Blue Hot
(Lake LACD 122, 18 selections, TT = 67:52)
www.fellside.com/lake
View Sharable Post of this Review
NEW ORLEANS PEARLS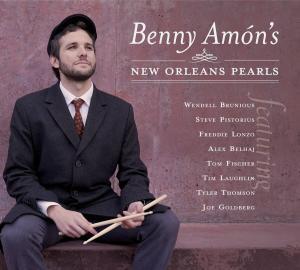 Drummer Benny Amón, who is originally from Davis, California, moved to New Orleans in 2011 and has been an important part of the local scene ever since.
On New Orleans Pearls, Amón expertly showcases a strong cast of musical personalities. With pianist Steve Pastorius, guitarist-banjoist Alex Belhaj, and bassist Tyler Thomson on most selections, eight of the 16 numbers also include trumpeter Wendell Brunious, trombonist Freddie Lonzo, and Tom Fischer on alto and clarinet. Two quintet numbers apiece put the spotlight on clarinetist Tim Laughlin (who sounds particularly wonderful on "Did I Remember") and Joe Goldberg on clarinet, soprano and vocals.
Pianist Pastorius gets James P. Johnson's "Eccentricity," Tony Jackson's "The Naked Dance," and James Scott's "Grace And Beauty," as his features. "Benny Face" is an unaccompanied drum solo by Amón that is reminiscent of Baby Dodds in the mid-1940s. His colorful and very alert drumming throughout the album (check him out during "Grace And Beauty") adds to the infectious nature of the music.
The full septet is quite spirited during their performances. A delightful version of Kate Smith's theme song "When The Moon Comes Over The Mountain" begins as a waltz before becoming a stomp. The group also performs a heated "Snake Rag," the rarely-revived "Oriental Strut," "Back In Your Own Backyard" (which has a spirited Brunious vocal), a rambunctious rendition of "Give Me Your Telephone Number," "You Made Me Love You" (the Louis Armstrong original, not the swing era hit), a lyrical "The Purple Rose Of Cairo" and "California Here I Come" (with Brunious singing like Satch).
Recorded in a church, the echo and general acoustics are similar to that of a New Orleans dance hall in the 1950s and '60s. New Orleans Pearls is pure musical joy.
New Orleans Pearls
(Self-Released, 16 selections, TT = 62:00)
www.bennyamon.com
View Sharable Post of this Review
JAZZ CLASSIC OF THE MONTH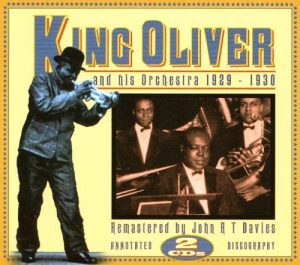 Joe "King" Oliver's innovative and influential recordings from 1923 with his Creole Jazz Band are his most famous sessions but he proved to be an adaptable cornetist and bandleader. After making more history with his Dixie Syncopators during 1926-27, he recorded a series of enjoyable hot dance band recordings during 1929-30 that perfectly fit the time period.
Unfortunately Oliver's physical problems (bad teeth partly caused by too many sugar sandwiches in his youth) resulted in it often becoming painful for him to play the cornet by 1929. While there are some good spots in his later recordings ("Too Late" has some of his greatest playing and "Struggle Buggy" is excellent), he often had others, including his nephew Dave Nelson, Louis Metcalf, Henry "Red" Allen, and guest Bubber Miley, take the cornet/trumpet solos.
The two-CD French RCA set King Oliver And His Orchestra 1929-1930 is one of several ways to acquire his underrated recordings of the era. It includes the master takes of all of the Oliver selections during this period (other than "When You're Smiling") and, other than three sessions from 1931, it contains his final recordings. With fine solos from trombonist Jimmy Archey, altoist Hilton Jefferson, pianist Don Frye, and the various trumpeters, along with excellent writing from the uncredited arrangers (which might have included Luis Russell), the music is quite enjoyable and sounds modern for 1929-30.
It makes one wonder what a healthy King Oliver might have accomplished during the swing era.
King Oliver and his Orchestra 1929-1930
(RCA 66538, 32 selections, TT = 99:18)
View Sharable Post of this Review
In every issue of the Syncopated Times, Nights At The Turntable features reviews of CDs by classic jazz, 1920s and '30s, New Orleans Jazz, Swing and Dixieland artists, covering both vintage greats and some of today's top musicians. Be sure to send a copy of your CDs to Scott Yanow, P.O. Box 1220, Lake Hughes, CA 93532 if you wish to have your recordings reviewed. If you are a musician and need liner notes, bios or press releases, feel free to drop me a line at [email protected].