TWO VERY DISTINCTIVE MUSICIANS
One of the main goals of every jazz musician, no matter what their style, is that they develop their own recognizable voice. Each musician strives to sound like his or herself rather than a pale copy of their musical heroes. The most successful ones can be identified within a few notes. Certainly Edmond Hall and Sidney Bechet achieved that goal.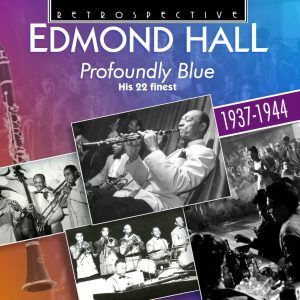 Clarinetist Edmond Hall (1901-67) had a distinctive tone that was so passionate that he could easily cut through a large ensemble. While he played with Buddy Petit's band in New Orleans as early as 1921 and made his first recording (on soprano) with Alonzo Ross' De Luxe Syncopators in 1927, it would take him another decade before he had his own sound. Hall was a member of the Claude Hopkins Orchestra for five years but was featured more on baritone and alto than he was on clarinet. It was not until 1937 on two recording date with trumpeter Frankie Newton that his clarinet playing was really heard for the first time.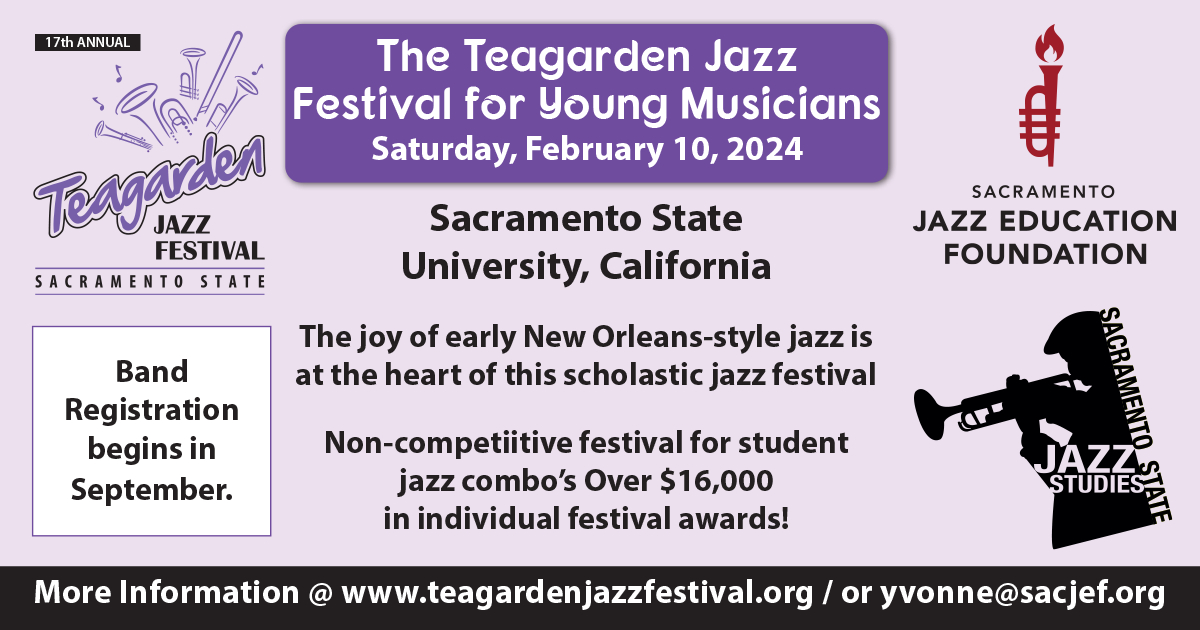 While Profoundly Blue 1937-1944 from the Retrospective label does not have any of the Newton performances, it does an excellent job of summing up an important seven-year period in Edmond Hall's career. The clarinetist takes a solo on "Me, Myself, and I" from an early Billie Holiday session, is one of the stars on dates with Lionel Hampton, Henry "Red" Allen, and Zutty Singleton, and is showcased on the highpoints from his own sessions for Blue Note and Commodore.
There are also three numbers from his most famous recording date of the era, performances with his Celeste Quartet that team him with Charlie Christian (the great electric guitarist's only date on acoustic guitar), boogie-woogie pianist Meade Lux Lewis (heard swinging on celeste) and bassist Israel Crosby. Other key sidemen featured along the way include tenor-saxophonists Lester Young and Coleman Hawkins, trombonists Benny Morton and Vic Dickenson, trumpeter Sidney DeParis, baritonist Harry Carney, and pianists James P. Johnson, Eddie Heywood, Teddy Wilson, and even Art Tatum (on "Esquire Blues").
Whether exploring a sophisticated swing tune, several blues, or "High Society," Edmond Hall, who in later years worked with Eddie Condon and the Louis Armstrong All-Stars, is heard throughout this CD in his early prime.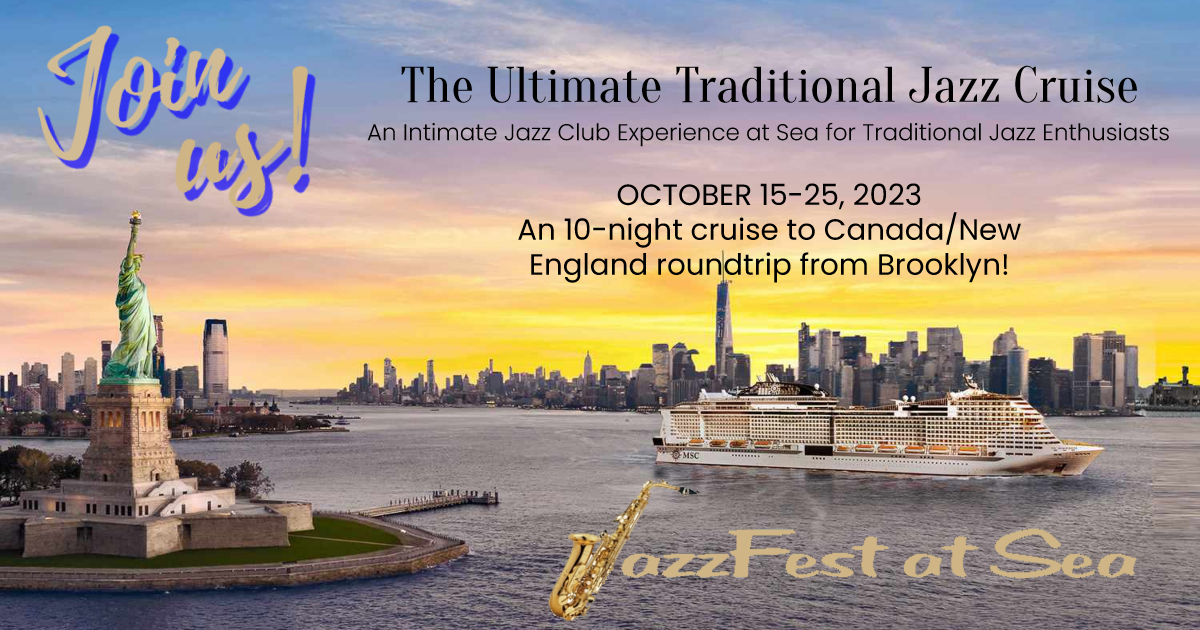 Profoundly Blue (Retrospective RTR 4286, 22 selections, TT = 77:36)
www.retrospective-records.co.uk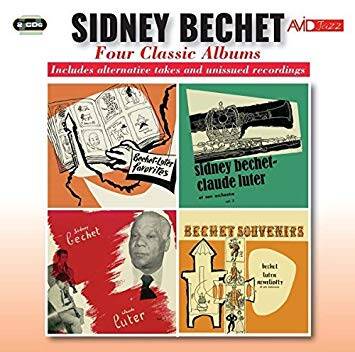 Sidney Bechet (1897-1959) was the first significant jazz horn soloist to be showcased on record, soloing throughout "Wild Cat Blues" and "Kansas City Man Blues" with Clarence Williams' Blue Five on July 30, 1923. A clarinetist who made the soprano sax his main instrument, Bechet was a dominant player who, while mostly sticking to New Orleans jazz throughout his career, never ran out of fresh and exciting statements to create. A world traveler who first played in Europe in 1919, Bechet moved permanently to France after causing a sensation at the 1949 International Jazz Festival in Paris. During his final decade he was a national celebrity in France on a level that he had never reached in the U.S.
While Bechet's classic Victor/Bluebird recordings of 1932 and 1940-41 have been justly celebrated, his later French recordings are often overlooked. Four of his sets from 1949-51 (Favourites, Sidney Bechet-Claude Luther Et Son Orchetre Vols. 1 & 2, and Souvenirs) have been reissued on the two-CD set Sidney Bechet: Four Classic Albums. Joined by French players in ensembles led by clarinetist Claude Luter (along with appearances by American drummers Kenny Clarke and Wallace Bishop), Bechet is heard throughout in consistently exuberant form. While none of the French musicians other than Luter gained fame, their short solos are fine and they prove to be excellent ensemble players who gave Bechet the New Orleans flavor that he wanted. Whether jamming on his originals, blues, or Dixieland standards, Bechet generates a great deal of heat during this generous reissue which augments the four albums with four additional songs and eleven worthy alternate takes. Few could play "Royal Garden Blues," "Maryland, My Maryland," and even "Casey Jones" on as exciting a level as the great Sidney Bechet.
Sidney Bechet: Four Classic Albums (Avid AMSC 1189, 47 selections, TT = 2:22:35)
www.avidgroup.co.uk
CARL SONNY LEYLAND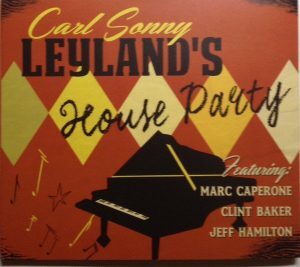 While he is well known in the classic jazz circuit as one of the top boogie-woogie and blues pianists around today, Carl Sonny Leyland (who is also an excellent singer) is equally skilled at playing swing and stride. In 2010 he put together a quartet to play at a wedding that included trumpeter Marc Caperone, Clint Baker on bass, and drummer Jeff Hamilton. They had so much fun that a year later they recorded Carl Sonny Leyland's House Party. However despite Leyland's best effort to have this be a working group, the quartet could not find work which seems absolutely crazy to me!
House Party is filled with stirring music that in style makes one think of a Kansas City swing session with pianist Pete Johnson and trumpeter Hot Lips Page. On a variety of blues at several tempos and high-quality standards, the musicians clearly inspired each other. No rehearsal took place beforehand, and none were needed. Whether it is two versions of "Young J.C. Boogie," "How Deep Is The Ocean," "On The Sunny Side Of The Street," or the obscure "True" (which has Baker switching to clarinet and Caperone playing bass), everything works. Festival organizers, please do yourself a favor and hire this band!
Carl Sonny Leyland's House Party (CSL-001, 14 selections, TT = 69:16)
www.carlsonnyleyland.com
B.A.D. RHYTHM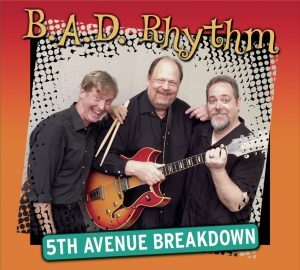 Pianist Brian Holland and drummer Danny Coots were getting ready to record their fifth duo album when, spontaneously on the day of the session, they decided to make it a trio and add the talented guitarist Andy Reiss. Within two days they had recorded all of the music for 5th Avenue Breakdown even though a lot of the material was new to either Holland or Reiss. No matter, the results are swinging, spirited and pure fun.
On a set that includes Stan Kenton's "Dynaflow," Fats Waller's "Soothin' Syrup Stomp," Sidney Bechet's "Le Premier Bal," and Irving Berlin's touching ballad "For the Very First Time" along with ten other songs, the trio plays with such exuberance, joy, and skill that they sound like they have been working together for years rather than just for a day. Holland shows that he is a superb swing pianist, Reiss excels as both a soloist and a rhythm guitarist, and Coots is typically colorful in support of the lead voices. B.A.D. Rhythm ("B.A.D." is the starting letter of each of their first names) will be enjoyed by anyone who loves small-group swing.
5th Avenue Breakdown (Shane's Mohawk Productions. 14 selections, TT = 62:48)
www.shanesmohawk.com
SUSIE ARIOLI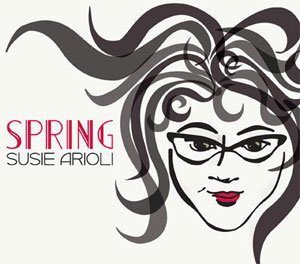 Canadian jazz singer Susie Arioli on her prior recordings has generally been teamed up with guitarist Jordan Officer, performing swing standards in intimate settings. Her recent Spring is a bit different in that she is joined by an octet filled with some of Canada's finest musicians including tenor-saxophonist Phil Dwyer, trumpeter Kevin Turcotte, guitarist Reg Schwager, Don Thompson (who arranged the pieces) on piano and vibes, bassist Neil Swainson, and drummer Terry Clarke.
Also different is that, in addition to such vintage tunes as "Mean To Me," the Jimmy Rushing near-blues "Evenin'," "Me, Myself And I," "Travelin' Light," and "After You've Gone," the singer contributed four originals. But while Thompson's arrangements and the concise solos are sometimes reminiscent of 1950s West Coast jazz (with some of the songs having a vibes-guitar sound that recalls the George Shearing Quintet), Ms. Arioli's style is unchanged. She has always had a fetching voice, is expert at placing her notes, and has a slight and appealing country twang in her swinging vocals. Her relaxed singing is quietly infectious and it is quite enjoyable to hear her in this new setting.
Spring (Spectra Musique 7854, 12 selections, TT = 46:46) www.spectramusique.com
JAZZ CLASSIC OF THE MONTH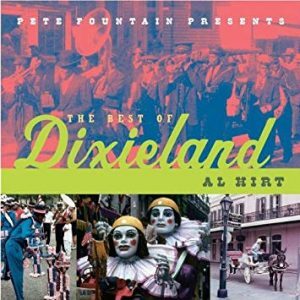 Starting in the late 1950s and continuing through the 1960s, '70s, and '80s, clarinetist Pete Fountain and trumpeter Al Hirt were two of the most popular of all New Orleans jazz musicians. Back in 1956 they recorded a classic set for MGM, The Best Of Al Hirt and Pete Fountain, that in 1970 became the first jazz album that I ever owned. It lived up to its title, with Hirt and Fountain heard at the peak of their powers in a sextet that also includes trombonist Bob Havens.
In 2001 the album, with two extra cuts that do not really fit in ("Night And Day" and "I'm Going Home), was reissued as the oddly-titled CD Pete Fountain Presents The Best Of Dixieland: Al Hirt. No matter, the great moments are all here. Highlights include colorful versions of "Original Dixieland One-Step," "Panama," "Jazz Me Blues," and "South Rampart Street Parade."
An extra plus is that Fountain switches to tenor on two numbers, sounding very much like Eddie Miller on a rollicking "Washington And Lee Swing."
While some of Al Hirt's recordings from the 1960s were a bit commercial, he shows on this CD that he was a spectacular Dixieland player. As for the more consistent Pete Fountain, he is even better than one expects. Fountain and Hirt light sparks in each other and their memorable meeting resulted in this highly recommended classic.
Pete Fountain Presents The Best Of Dixieland: Al Hirt (Verve MGV 1012, 12 selections, TT = 46:43)
Scott Yanow reviews CDs every month in The Syncopated Times. If you wish to have your CDs considered for review or need liner notes, bios, or press releases, feel free to drop him a line at [email protected] or send the music to Scott Yanow, P.O. Box 1220, Lake Hughes, CA 93532.
TST