Second Line Syracuse
Mardi Gras may be over, but we can still celebrate the good-time music of old New Orleans. Second Line Syracuse, an eight-piece brass band led by trombonist Melissa Gardiner, won the 2017 Syracuse Area Music Award for "Best Jazz" recording for its self-titled CD released last October.
"The whole premise behind the brass band is to play music outside for the community, for all," Melissa said. "We don't want to make music an exclusive thing. We want to bring music to people where they're at." She started the octet a couple years ago, after visiting New Orleans and witnessing the excitement of second line parades following brass bands playing in the street.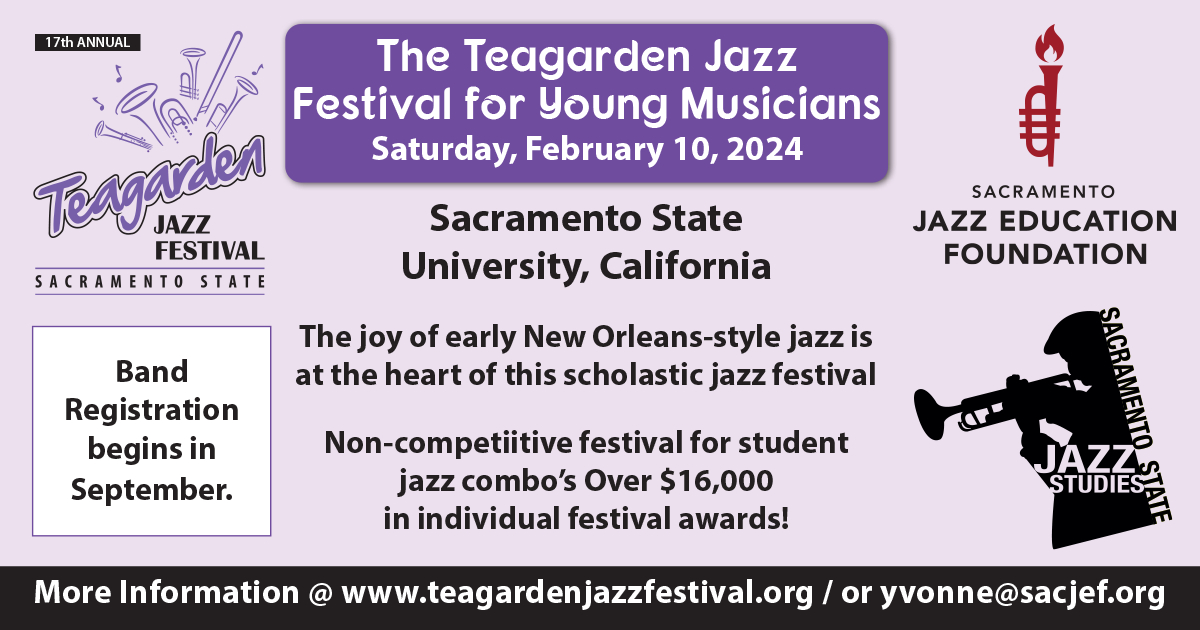 The Sammy Awards were announced on March 3, at the Palace Theater in Syracuse, N.Y. Gardiner graciously accepted the trophy and praised the other four nominees in her category – the Carol Bryant Trio, Bob Holz, Edgar Pagan and Peter Mack.
Over the past few years Melissa Gardiner—a University of Michigan and Juilliard School alumna who has studied with Steve Turre and Wycliffe Gordon—has emerged as one of the busiest and best musicians in Central New York. She leads
several Syracuse-based jazz combos, teaches at Syracuse University and Cornell, and hosts a weekly youth-oriented jam session every Sunday afternoon in downtown Syracuse.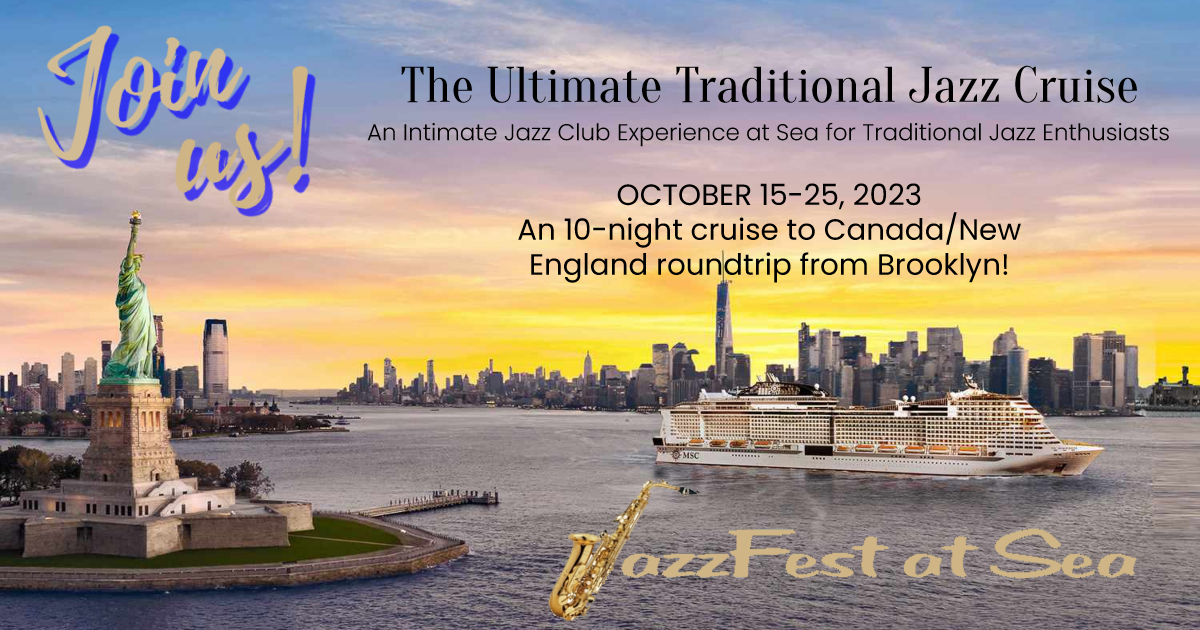 Melissa's community commitment knows no bounds. On Feb.18, she debuted the new Unity Street Band—an open, multi-level community band that plays for good causes. She works tirelessly to reconnect jazz music to the community and create an environment of mentorship in which students and professionals can make music together.
Since 2015, Melissa has dedicated much of her time to Second Line Syracuse, a New Orleans-style ensemble that she formed to play at a variety of events and in
neighborhood parades.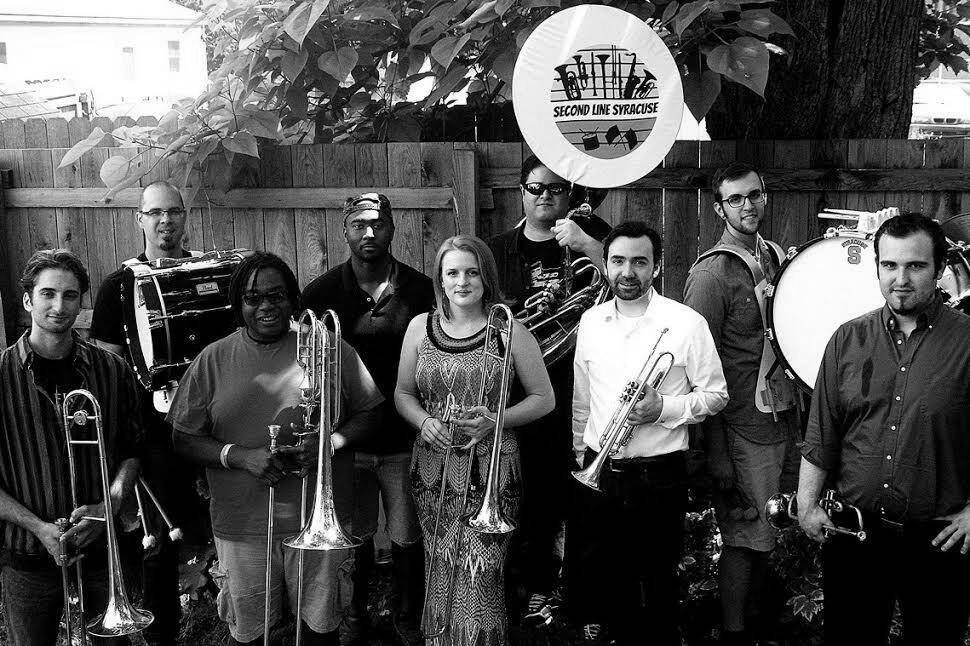 The Salt City met the Crescent City on July 22, 2015, when Second Line Syracuse performed alongside New Orleans' Dirty Dozen Brass Band at the Westcott Theater on Syracuse's East Side. The two groups played a polyrhythmic version of "Paul Barbarin's Second Line," penned by the legendary New Orleans drummer in 1963.
That tune shares the same 32-bar form and chord progression as another well-known Paul Barbarin composition, "Bourbon Street Parade" from 1962.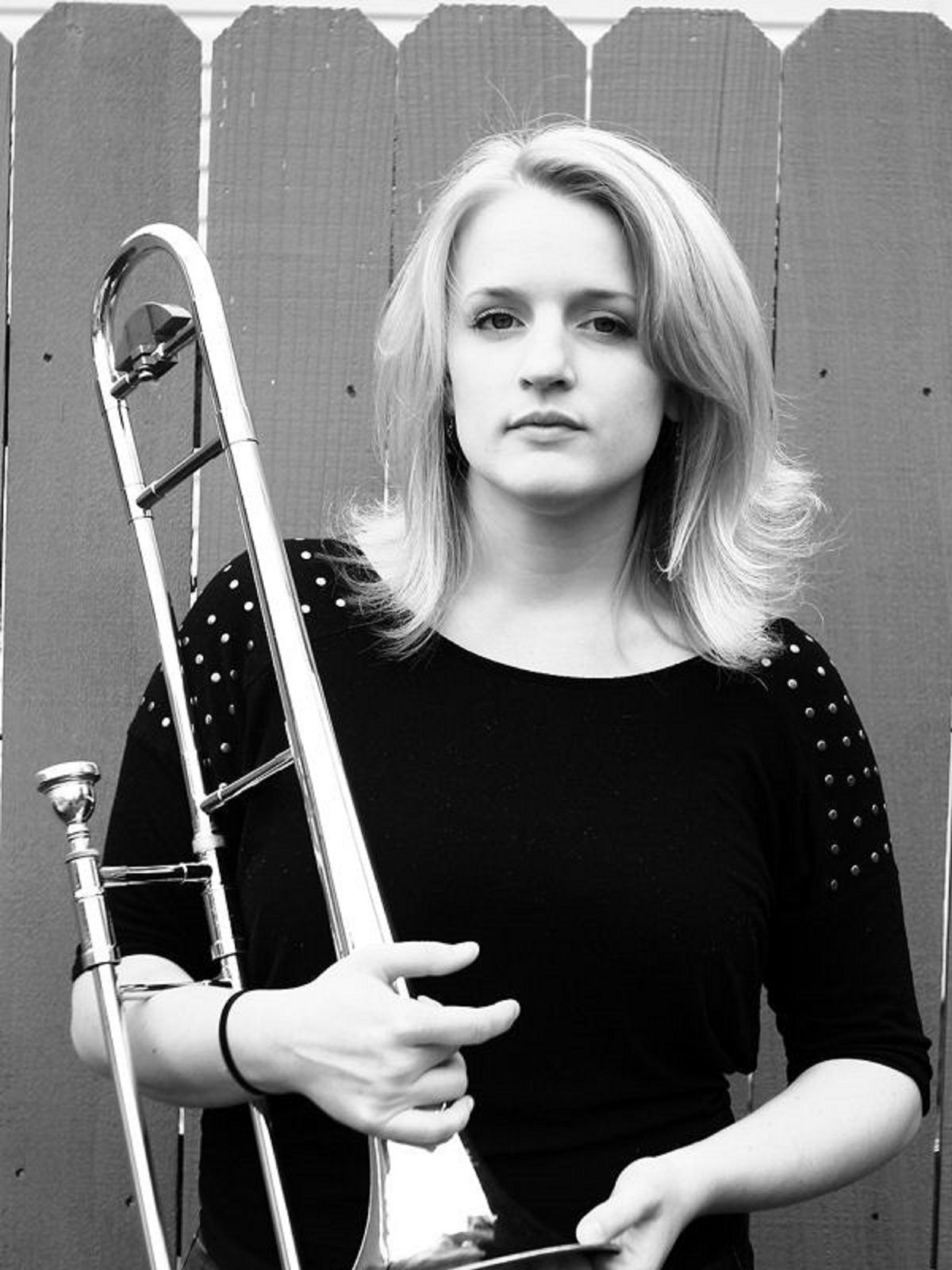 "Both songs serve as an ode to the traditions of the city of New Orleans," says Louisiana-born trumpeter Mark Braud. "Barbarin's 'Second Line' is a song dedicated to the second line dancers who have been as much a part of the New Orleans music scene as the musicians themselves."
And Second Line Syracuse is named in honor of that parade phenomenon. In the New Orleans brass band tradition, the second line consists of community members who follow behind the band dancing and singing and playing rudimentary instruments such as tambourines. When participants strut in rhythm and sometimes twirl a parasol or handkerchief in the air, it's called "second lining," a quintessential New Orleans happening.
"I think it's something people [in Central NY] really haven't seen before," says Melissa Gardiner. "It's really just bringing life into the space, and it's a chance to make people smile when they see something different."
Last fall, the band released a CD with nine tracks, five of which were written by Melissa. Her tunes—some of which she also vocalizes—include "Ditty Bop," "Bump," and "Second Solstice." The band also covers Sonny Stitt's "The Eternal Triangle" and the Rolling Stones' "It's All Over Now."
Besides Melissa, the band features trombonist Nick Abelgore, drummer Byron Cage, saxophonist Kiel Clark, percussionist Josh Dekaney, trumpeters Gabriel DiMartino and Nick Fields, keyboardist Will Gorman, and Sousaphonist Matt Rossi. Two guest artists added their talents to the recording—the terrific trumpeter Jeff Stockham plays on all tracks, and percussionist Jon Kane pumps up Melissa's song, "Ode to Fela."
You can buy the CD for $15 at squareup.com/store/secondlinesyracuse/.