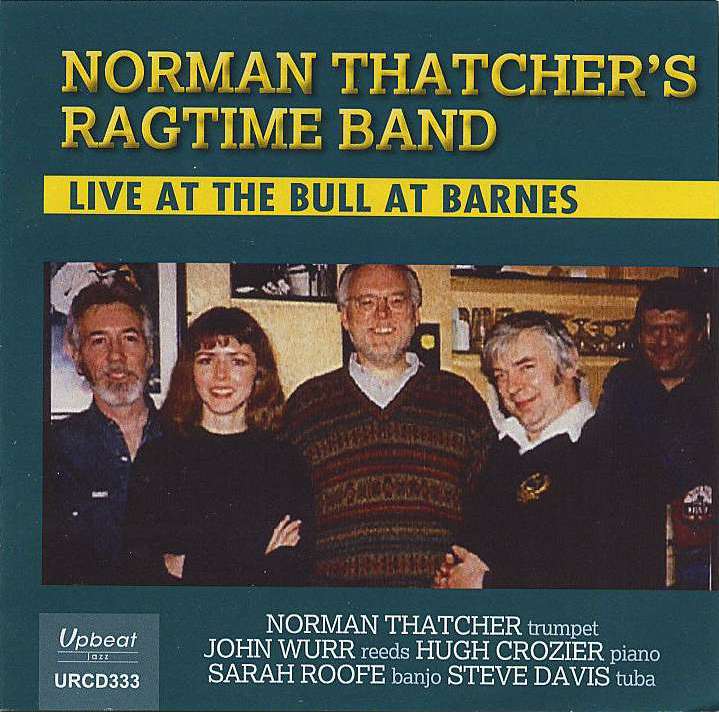 The UK, that relatively small country, has produced many fine traditional jazz musicians and bandleaders during the last century whose names will be familiar to most Americans interested in traditional jazz: Ken Colyer, Chris Barber, Acker Bilk, Kenny Ball, Max Collie, to name just a few. Missing from that list would undoubtedly be Norman Thatcher, and that would be a grave oversight.
Thatcher was a multi-instrumentalist, playing cornet and trumpet, tenor saxophone, trombone, string bass, and drums. On his recordings, he is featured frequently on cornet, although here it is trumpet we hear. Thatcher was always a devotee of the uptown New Orleans style as was Ken Colyer, whom he admired and whose style he was very adept at replicating as he did for so long while leading the Ken Colyer Trust Band. However, on this recording we get closer, perhaps, to what was actually Thatcher as for the most part he leaves the Colyer characteristics of vibrato and simplicity of line behind.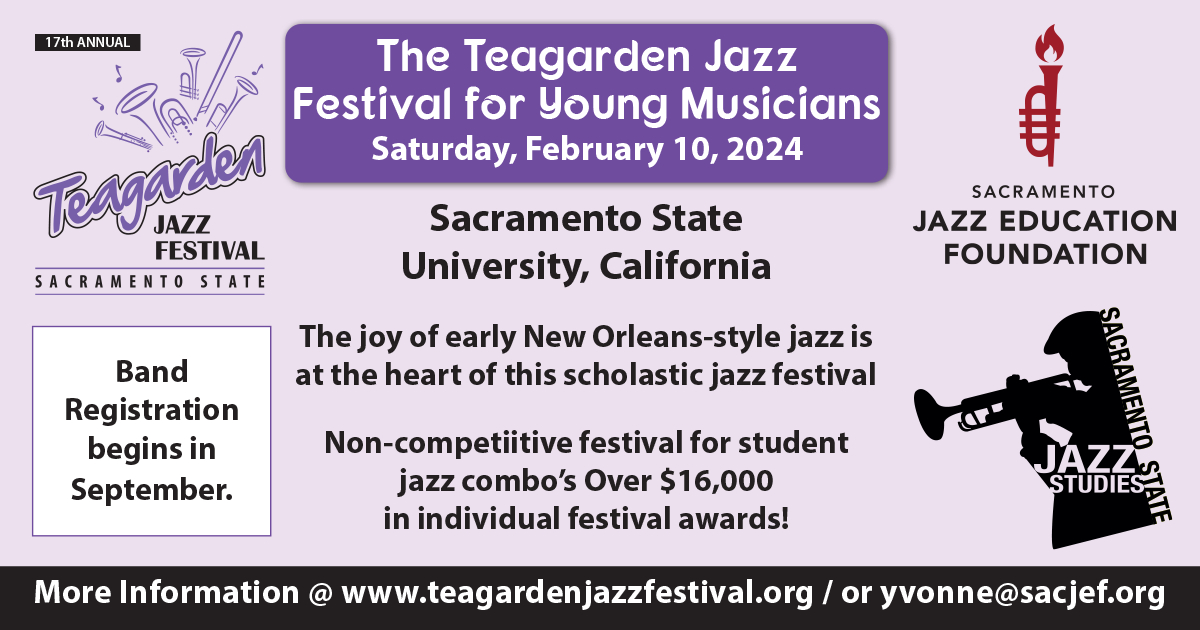 This quintet manages to sound like a larger combo, the others supplying solid support to Thatcher's lead. The trombone is barely missed throughout, John Wurr supplying shifting backing on the saxes as well as the clarinet. The rhythm section, Steve Davis on tuba and Sarah Roote (who became Sarah Thatcher) on banjo, is so consistent and stable that the drums, usually part of a rhythm section, are barely missed. The set tempo for each tune is strictly adhered to throughout, no acceleration detectable.
The tune list runs the gamut, despite the band's being named a "ragtime band." (Thatcher probably uses the term "loosely," as did some early jazz bands and leaders such as George Lewis who termed their groups "ragtime bands" rather than "jazz bands.") Four of the tunes, however, are ragtime numbers: "Cataract Rag," "Hilarity Rag," That Teasin' Rag," and "Fig Leaf Rag." Of these my vote would be for "Fig Leaf Rag" as the best on this disc. Thatcher's playing is relaxed, and he hits the notes with precision and certainty. The others on the play list include hymns and pop tunes, as well as a habanera, "Dardanella," which is played as such the first time through, then goes into 4/4 and returns in the coda with an eight-bar habanera tag. This rendition might have pleased Jelly Roll Morton.
Vying with Brahms' "Lullaby" is another classical lullaby, a small jewel not often encountered in traditional jazz—"Schlafe, mein Prinzchen, schlaf ein," here anglicized to "Goodnight Sweet Prince" and taken at a fairly bright tempo. Not many American bands include this item in their repertoire, although a few British ones do. I doubt Mr. Mozart (or perhaps Mr. Flies or Mr. Fleischmann—there is some debate regarding composer) would have been pleased to see Mr. Bilk being credited as composer, however. Bilk was one of those who adapted the tune to a traditional jazz style. Regardless, the Thatcher version is a very satisfying one.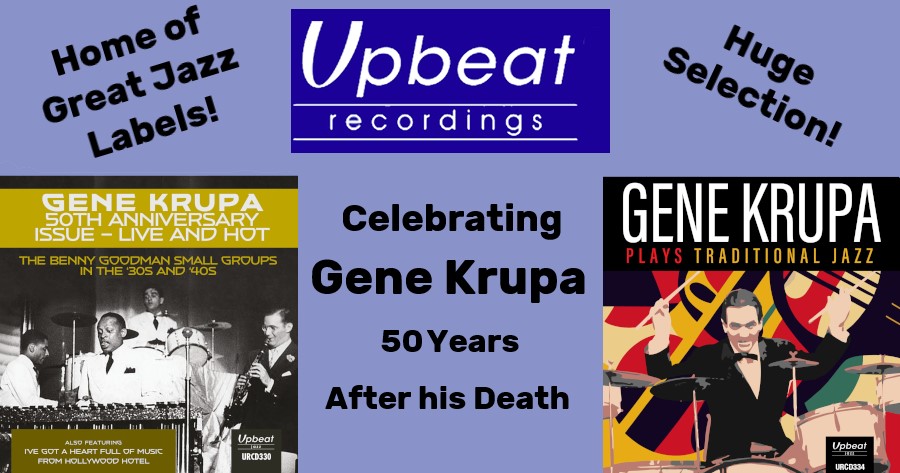 Also satisfying is "What You Want Me to Do?" its beautiful melody milked by Thatcher, who also complements a fine tuba solo with a countermelody. Like several of the tracks, this one concludes with a ritard that is cleanly executed and not a cover for a botched ending. Another ritard, that which ends "The Sunshine of Your Smile," is unusual in that it consists simply of the final ensemble chord held for several seconds.
Thatcher died Apr. 17, 2012, aged 69. He was on a vacation in Turkey when he suffered a fatal heart attack. His sudden—and shocking—passing took the traditional jazz community in the U.K. completely by surprise. His discography is not a large one, but fortunately Bill Bissonnette had determined to add to it with this recording by bringing it out on his Jazz Crusade label (JCCD-3028), and which, equally fortunately, Liz Biddle is keeping available by this reissue on the Upbeat label.
Along with other Upbeat CDs, this one can be had from the Upbeat Recordings' web site www.upbeatmailorder.co.uk and from other web sites such as Amazon.
Live at the Bull at Barnes
Norman Thatcher's Ragtime Band
Upbeat URCD 333
www.upbeatmailorder.co.uk
Personnel:
Norman Thatcher, trumpet; John Wurr, clarinet, alto sax, and baritone sax; Hugh Crozier, piano; Sarah Roofe, banjo; Steve Davis, tuba.
Recorded at the Bull at Barnes, March 8, 1997.