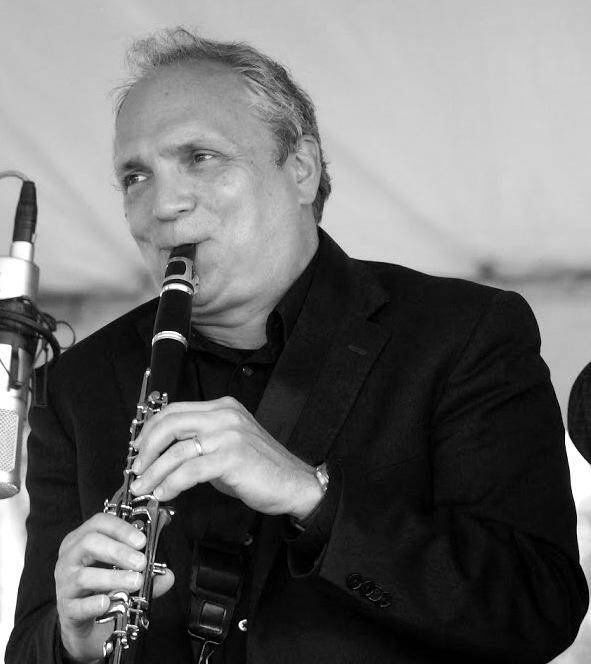 Online Fundraiser to Aid Ken Peplowski
Reedman Ken Peplowski is a virtuosic clarinet and sax player who has notably enlivened his jazz gigs with his wry humor. But what Ken has endured of late has hardly been cause for mirth. He's been experiencing some serious health and personal issues and is going through a really difficult time.
In a post on Facebook recently he let his friends know the extent of his current problems. "I haven't been very active on Facebook for the last six months or so, and here's why—we'll start with massive depression, divorce, moving out of my apartment, and being accidentally, by some bureaucratic glitch, put on Medicaid (the insurance no doctor will accept) and not being able to change it or even buy health insurance until this coming December. . .I worked through all of this and believe me, folks, the music has really kept me going. Then I did the Jazz Cruise—on the last night I saved a woman from falling down a metal ladder and in the process broke my knuckle on my right pinkie finger.
"I had a solid month of work that would have been extremely hard to give up, including running the Sarasota Jazz Festival, playing in Newport Beach, and performing Dick Hyman's clarinet concerto that he wrote for me, with orchestra in Florida. I performed all of these in agonizing pain, taping/ splinting/icing my finger in between performances…then I had to cancel a trip to Denmark to see a hand specialist in NY, who informed me that I need to get a pin put in as the bone hasn't healed, which will mean I'll be losing another four-five weeks' worth of work, which will really put a financial dent in things.
"In the midst of all this I developed an ear infection which lasted for three weeks and reduced my hearing temporarily to about half capacity, making the afore-mentioned gigs just that much more challenging."
On March 13, shortly after Ken posted on Facebook, his friend Alfred Kuehn created a GoFundMe campaign to allay some of Ken's medical and personal living expenses while he recovers the full use of his hand. Within five days his many friends and fans raised more than $11,000. As Al Kuehn posted on March 18, "The more we raise the better it is for Ken."
Even before the fundraiser was created, Ken Peplowski acknowledged the support of his friends in his initial Facebook post: "You know what's kept me going through all this? Many of you out there, who have, in big and small ways, shown me kindness, love and given me hope and encouragement all the way through.
"I thank you all from the bottom of my heart, and to all the rest that, just by a kind word or a note of concern, have given me more than enough to keep going…I know everyone has their problems, many much worse than mine, but these are mine and I can't tell you all how much it's meant to have so many people help me out—something I'm not really used to or comfortable with."
Related Story: Musicians on the Mend
Related Story: Good News: Ken Peplowski Back on the Road
---
This is what our print edition feels like. If you want good news to read with your morning coffee, order a print subscription. You'll get full online access to our archives, web extras, and our next issue will arrive at your door. Online only access to all of our original material is also available! Support Hot Jazz Journalism- Subscribe
---
Online Only
For Online Only Access without delivery of the print paper sign up below.
Subscription Options
---
Print Edition
 If you'd like the PRINT EDITION, (12 monthly issues) use the following PayPal link. After your payment is complete you will be allowed to create an online account. You will receive the next mailed copy, usually shipping around the 22nd of the month. See a PDF Sample Here.