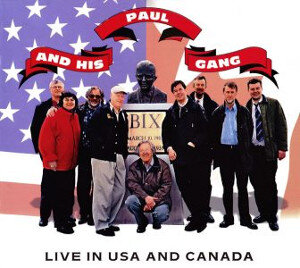 Cornetist Paul Strandberg from Sweden played in the late 1970s and 80s with Scanjazz, the Absalon Orchestra, and the Hot House Jazzmen. Strandberg led Paul and his Gang in the 1990s, recording for the Sittel, Stomp Off (Take Your Tomorrow) and Hot House labels, and he has remained active up to the present time.
Live In USA and Canada is a previously unreleased set of music from 2000 taken from Paul and his Gang's brief tour of North America. The band, comprised of both Strandberg and Kiki Desplay on cornets, trombonist Dymitr Markiewicz, Lars-Erik Strom on clarinet and alto, pianist Sven Bjerstedt, banjoist Dennis Johnsson, and Jonas Eilert on sousaphone, plays in a style similar to that of the Bix Beiderbecke-Frankie Trumbauer recordings of 1927-29. The majority of the songs on their CD come from those sessions although, to their credit, they do not closely copy the original solos and arrangements. It is particularly intriguing hearing the band play other numbers, such as Hoagy Carmichael's "March Of The Hoodlums," "No, No Nora," "I Found A Million Dollar Baby," and "About A Quarter To Nine," that were never recorded by Bix.
Although Strandberg is probably the main cornet soloist, unfortunately the liner notes do not make that clear. However both cornetists sound excellent on this enjoyable set. Colorful versions of "Baltimore," "Proud Of A Baby Like You," "At The Jazz Band Ball," and "I'll Be A Friend With Pleasure" are among the highlights. An added bonus is a jam session version of "Avalon" that features altoist Janet Shaw trading off with Strandberg.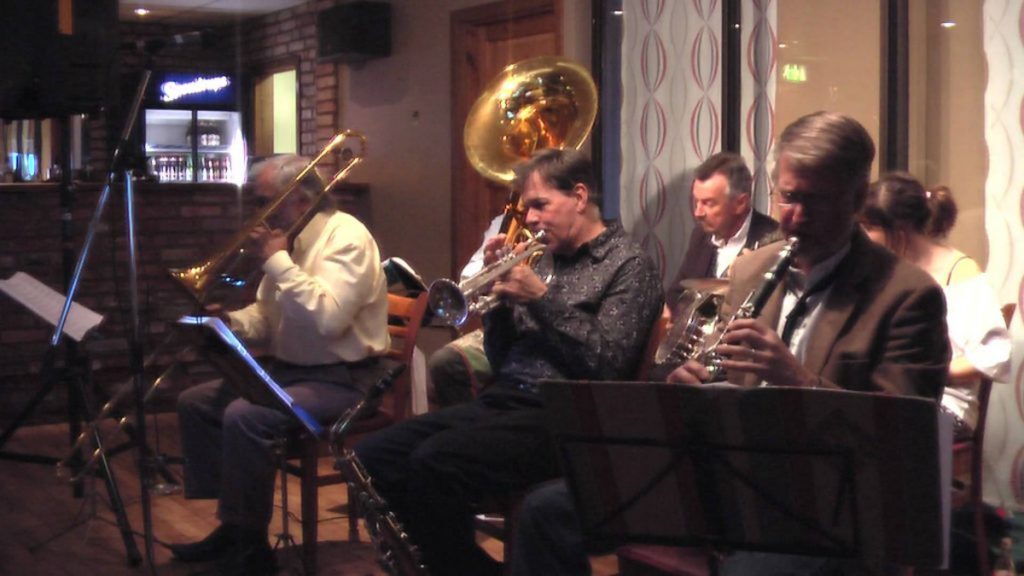 Live in USA and Canada Self-Released, 19 selections, TT = 74:20) digitpaul.se