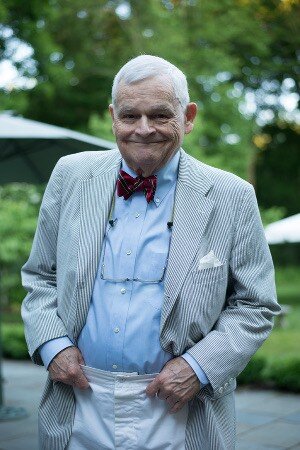 Paul Howard Nelson, Navy flight navigator, salesman, business leader, photographer, author, and lecturer on Ragtime and Early Jazz, passed away on May 24th at the age of 86 in Old Lyme, CT.
He began his career in 1953 by enlisting in the Navy where he served on the aircraft carrier the USS Coral Sea during the Korean war. In 1957, He graduated from St. John's University with a BA in Liberal Arts. For over four decades he worked his way up in textile sales. At J.P. Stevens, he started as a sales associate and rose to become the head of institutional sales. He later ran The Bibb Company, before becoming a textile broker, working with global textile giants such as Frette. He was a true salesman who became a great manager. He authored several textbooks on management for his industry. Throughout his life, he maintained a love for aviation and photography. He combined the two by shooting cover photos for aviation magazines.
After retirement, he turned his focus to a longtime hobby, Ragtime and Jazz music. He lectured extensively on the historical and cultural significance of this music. He was a subscriber to and a kind and enthusiastic supporter of The Syncopated Times from its first issue. The editor of this paper and his wife were pleased to meet Paul and his companion Irene Stella at numerous jazz events over the past few years.