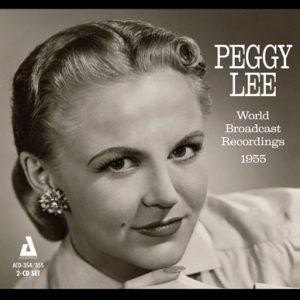 Peggy Lee (1920-2002) was at one of her highpoints of her career in 1955. Her prime singing years were during 1942-68 and in 1955 (the exact mid-point) both Pete Kelly's Blues (which had her best acting role) and Lady And The Tramp (for which she co-wrote six songs and provided the voices for four characters) were set to be released.
Less known was the fact that in February and August, she recorded 49 selections as radio transcriptions for the World Program Service. Not released to the general public, these recordings were used by radio stations that had unexpected time to filland needed music.
Lee's performances are brief, with all but six songs running under three minutes and ten not even being two minutes in length. Lee is joined by her regular group of the time with pianist Gene DiNovi, guitarist Bill Pitman, Bob Whitlock or Don Prell on bass, drummer Larry Bunker, Ramon "Ray" Rivera on congas, harpist Stella Castellucci, and probably trumpeter Pete Candoli. Due to the brevity of the renditions, the solos are quite brief although the harp and trumpet make consistently strong impressions.
The formerly rare performances on World Broadcast Recordings were only available in piecemeal fashion previously but are now included in full on this two-CD set. The music is more jazz-oriented than many of Lee's Decca recordings of the time due to the small combo and the fact that some of the songs are from Pete Kelly's Blues. Lee's cool but inwardly heated voice is heard throughout in top form with the many highlights including "Between The Devil And The Deep Blue Sea," "'Deed I Do," "Just One Of Those Things," "I May Be Wrong," "It's A Good Day," "Them There Eyes," "What Can I Say After I Say I'm Sorry," "Mean To Me," and "Somebody Loves Me." If you love Peggy Lee, then this twofer is a must.
World Broadcast Recordings 1955 (Audiophile 354/355, 49 selections, TT = 1:55:38) www.jazzology.com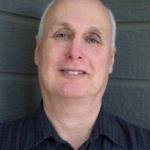 Since 1975 Scott Yanow has been a regular reviewer of albums in many jazz styles. He has written for many jazz and arts magazines, including JazzTimes, Jazziz, Down Beat, Cadence, CODA, and the Los Angeles Jazz Scene, and was the jazz editor for Record Review. He has written an in-depth biography on Dizzy Gillespie for AllMusic.com. He has authored 11 books on jazz, over 900 liner notes for CDs and over 20,000 reviews of jazz recordings.
Yanow was a contributor to and co-editor of the third edition of the All Music Guide to Jazz. He continues to write for Downbeat, Jazziz, the Los Angeles Jazz Scene, the Jazz Rag, the New York City Jazz Record and other publications.