Party Like it's 1921
May 9th, 1925. A series of Coast Guard speed boats (some of the first of their kind) fly down the Delaware River along the Southeastern tip of Philadelphia. Since the imposition of Prohibition rum running had become one of the primary methods of transporting the now-illegal liquor into and out of the East Coast metropolis and the use of smaller, faster law enforcement boats became a necessity in order to combat the swiftly amounting numbers of bootleggers using the rivers of the greater Philadelphia area to bring in spirits of all kinds to the city. With a cargo of over 100 cases of illicit liquor likely coming in from the Caribbean, a boat with just a handful of men raced on to escape the pursuing USCG. With quite a bit to lose as they rounded the corner of Mud Island (now Fort Mifflin down where the international airport is now), the bootleggers decided it best to dump their cargo in favor of speed and avoiding jail time.
One by one they threw cases of the expensive and banned liquids over the side of the ship, slowly opening the gap between them and the water-going Volstead enforcement officers. Eventually, with no cargo and the cover of night on their side these men disappeared into the darkness of the Delaware River, successfully evading the frustrated Coast Guard who stopped giving chase. This would be one of many episodes over the roaring decade of the 1920s in Philly. With this in mind, Fort Mifflin celebrates the wild and defiant nature of Philadelphia during Prohibition once again as they have since 2013.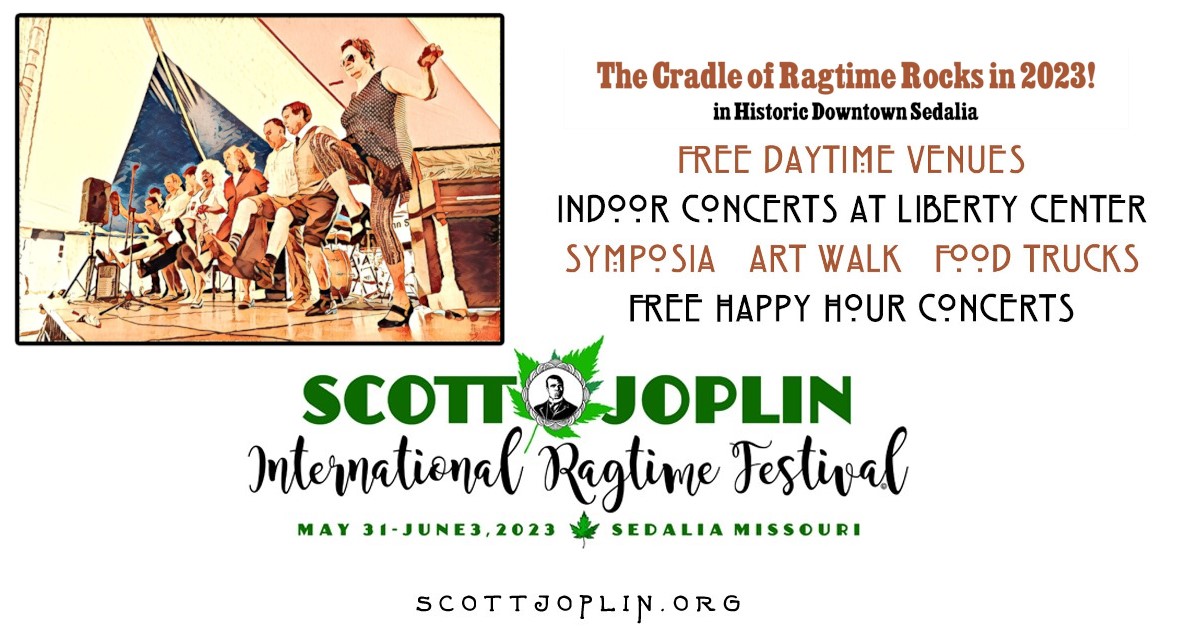 Fort Mifflin has always been a monument to American history and Philadelphia defiance and revolution since being built in 1771 (on a murky bog no less as a feat of engineering in the face of British opposition) tasked by Washington himself to defend the city "to the last extremity". Since then it has been dubbed the "Valiant Defender of the Delaware" and, of course, Philly herself seeing a great many uses in the war of 1812, Civil War, World War I and II, and even still today as it hosts a variety of historical and leisure events while it lives on in the lives and history of the area.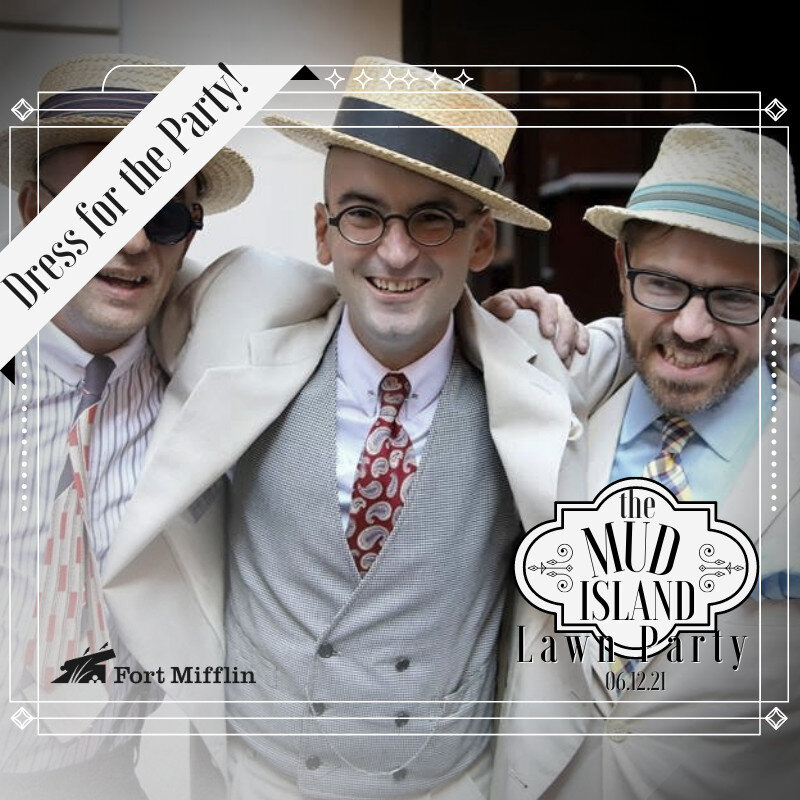 In 2013, following a World War I reenactment encampment the Mud Island Speakeasy, named for the Island it was built upon, was born. An outlet for the soldiers to let loose and a place for locals to dress up in their best Art Deco-era duds and party. It has since sold out each year until 2020 with the onset of the pandemic. But, in true Philly fashion and with an eye to the future, Fort Mifflin is again reviving the extravagant event with a mindfulness towards social distancing and keeping alive the reenactment community, musicians, performers, artisans, and dancers who hold this era of American history near and dear to their hearts. 
Triumphantly announced in February, Fort Mifflin is hosting the 8th annual Mud Island event and we're moving from the speakeasy to the lawn party with an event that spans over 100,000 square feet of socially distant fairgrounds complete with vintage vendors, artisans, antique dealers, and food trucks as well as a 1920s Ford ice cream truck and an area to ride and display your classic bikes. Drew Nugent and his Hot Jazz band the Midnight Soceity has been the one and only headliner but we have added to the entertainment and activities each year – Philadelphia's premier chorus girl dance troupe the Old City Sweethearts, classical burlesque performance for VIP ticket holders by Margot Starlux, Casemate Cinema (silent movies projected in the historic casemates,) Tarot readings. An Atlantic City boardwalk penny arcade. On-site wedding ceremonies. The Keating Jazz Orchestra and stride pianist Domingo Mancuello. Vaudevillian Performers and sideshow artists. This list goes on…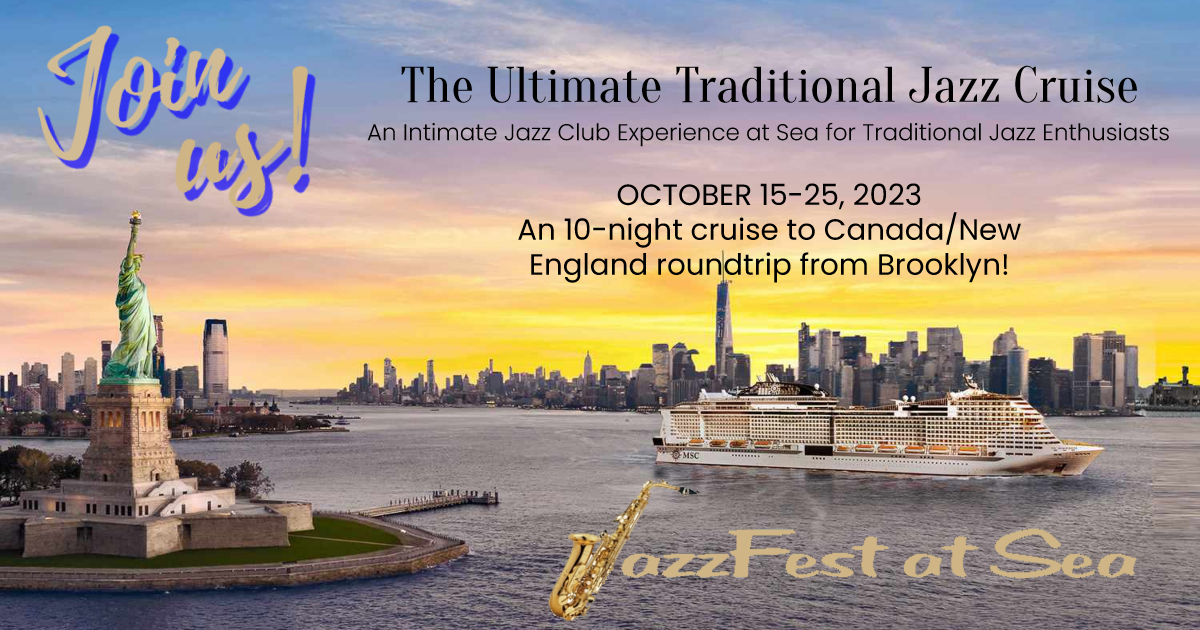 The event has always been about raising funds for supporting the Fort's educational programming including historic demonstrations and activities included with admission on summer weekends and this year isn't changing, especially in the face of the national COVID-19 crisis when these funds are needed most. They will also be hosting a silent action to add to the fun – this includes the opportunity for you to host your own evening of Candlelight Ghost Tours in our historic Soldiers Barracks!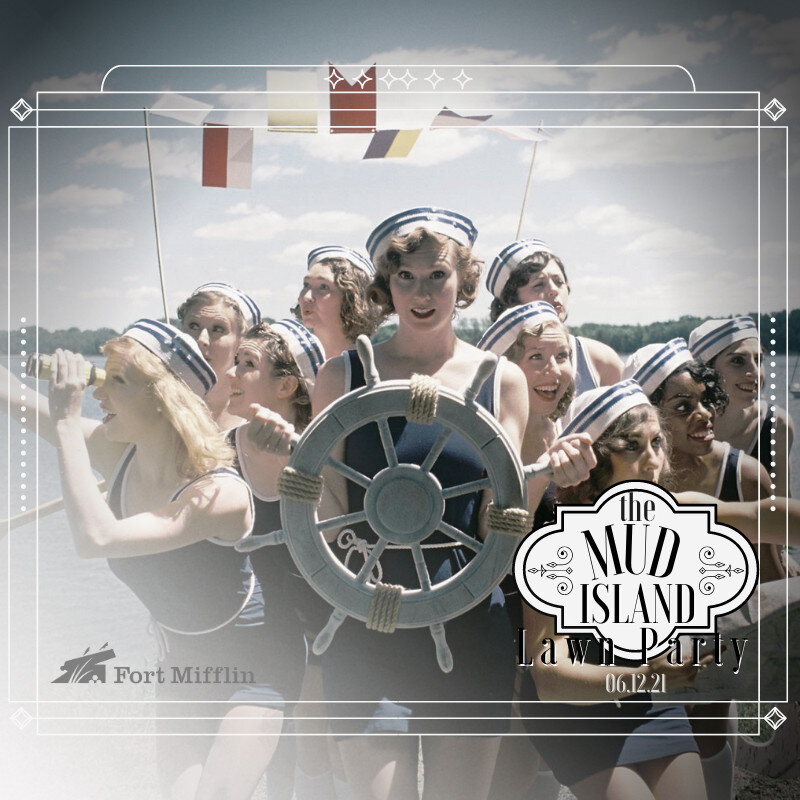 The director of the fort recommends that people purchase early because it will inevitably sell out before doors open on June 12th so if you're reading this go to fortmifflin.ticketleap.com and grab yours now. In addition they are holding a fundraiser for those who cannot attend and encourage folks to give the fort as little as $5 and we'll send you some swag, music, and other goodies in return. You can find the fundraiser here: gf.me/u/zg5mvk.
As always we invite all folks to come dressed in their best vintage duds, join in the reenactment and celebration of life and history, and have some tasty cocktails and libations rom out liquor sponsors: Revivalist Gins, Country Creek Winery (where we will hold a Fall event: Bootleggers Ball), and Attic Brewing. We're keeping it classic, local, classy, safe, and exciting this year. Looking forward to seeing you there.