From Greg Lambousy at the Jazz Museum:
Spring is always a wonderful time in New Orleans as the weather warms up, the flowers bloom, and festival season draws near! While we'll celebrate the return of both French Quarter Festival and Jazz & Heritage Festival later this month, there are still several events going on this April at the Jazz Museum to be excited about!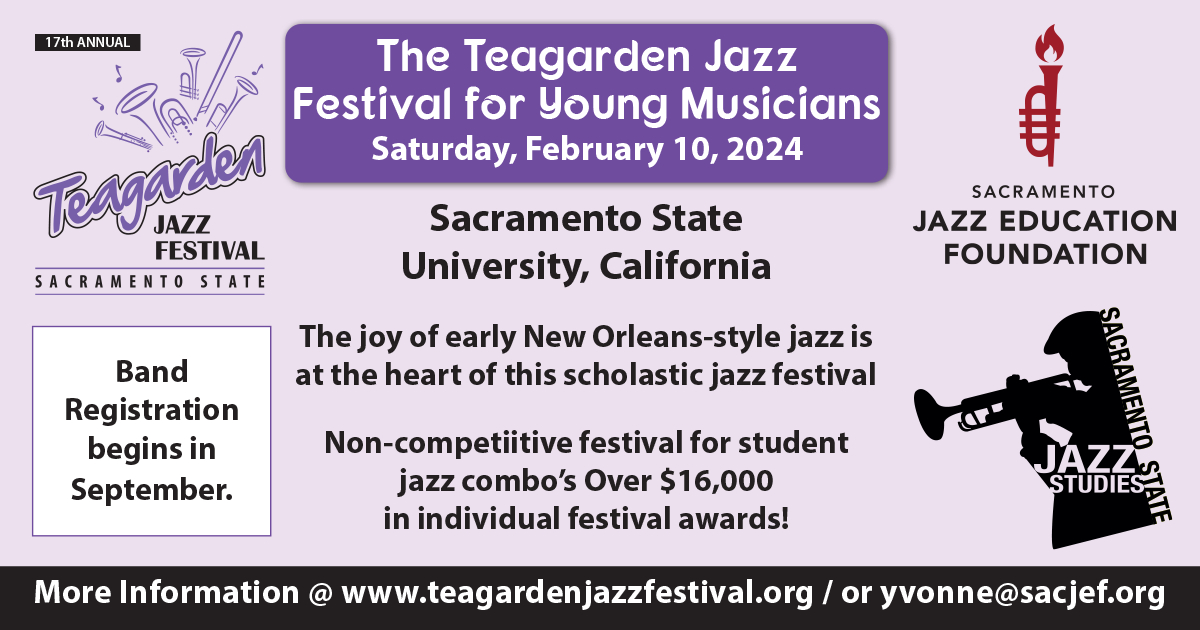 We'll have two new exhibits opening this month! NOLA Hip Hop & Bounce Party will open in the Education Center on April 7th and 40 Builles de Jazz in one of our 2nd floor galleries later in the month.
NOLA Hip Hop & Bounce Party documents the popular music and dance genre born right here in the city, while 40 Builles de Jazz showcases forty illustrations from comic book and graphic novelists in France, collected for the largest French jazz festival, Jazz à Vienne.
The museum is open 9 AM – 4 PM Tuesday through Sunday for you to peruse these new exhibits and all others!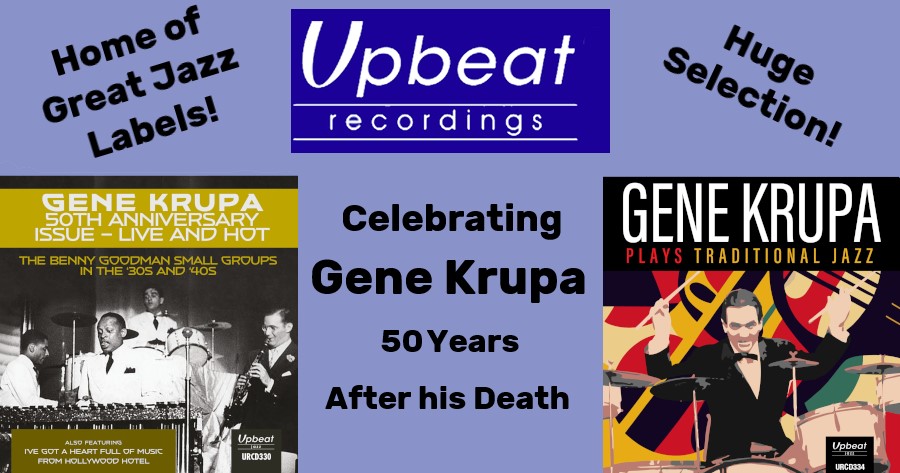 ♫ ♫ ♫ ♫ ♫
From The Historic New Orleans Collection re: the 75th anniversary of Tennessee Williams' famous play A Streetcar Named Desire as co-written with Oscar Saul:
"Undoubtedly our artistic climate is going to change through the world situation. . . . I think there is going to be a vast hunger for life after all this death—and for light after all this eclipse. . . . People will want to read, see, feel the living truth and they will revolt against the sing-song Mother Goose book of lies that are being fed to them."
—Tennessee Williams, November 29, 1941
From Mark Cave, Senior Historian: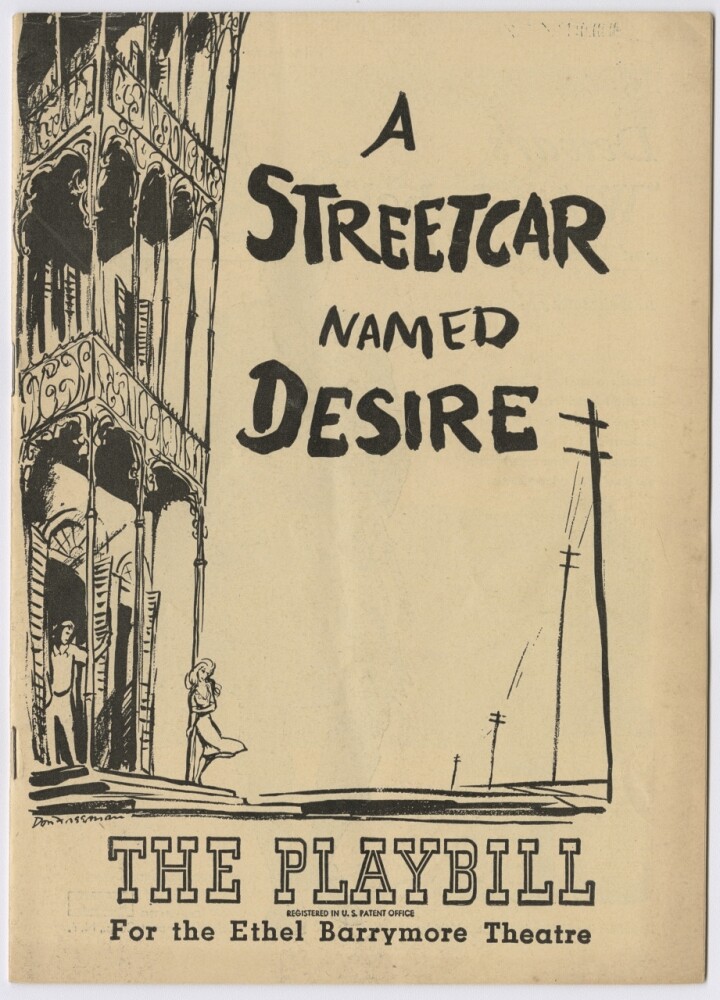 A Streetcar Named Desire premiered on Broadway on December 3, 1947, receiving a seven-minute standing ovation. The production went on for a remarkable 855 performances.
The play struck a deep chord in the post–World War II United States, where people struggled to find their places in a rapidly changing social order. Audiences had lived through one of the most violent periods in human history, and to many, the name of the play's lost ancestral home, Belle Reve—"beautiful dream"—evoked fading prewar notions of morality and societal convention. Viewers were ready to embrace, as Williams had predicted in 1941, "the living truth" of their new era.
In celebration of the 75th anniversary of this seminal drama, The Historic New Orleans Collection presents "Backstage at A Streetcar Named Desire," which combines selections from THNOC's wide-ranging Tennessee Williams holdings—many of them seldom displayed—with loans from the Harry Ransom Center, the Whitney Museum of American Art, the Victoria and Albert Museum, the New York Public Library, and Wesleyan University.
For the last two decades The Historic New Orleans Collection has methodically built one of the most extensive Tennessee Williams collections in the world, and thanks to a generous endowment from the late Fred W. Todd, the holdings continue to increase. Hundreds of items chart the development and influence of Williams's classic play A Streetcar Named Desire. The wide range of materials features objects such as the typewriter Williams used to write the play, early manuscript drafts, original playscripts, playbills, and photographs (including Vivien Leigh's photograph collection from the shooting of the 1951 film version), as well as posters, lobby cards, first editions of published volumes, and foreign translations.
♫ ♫ ♫ ♫ ♫
Each year, the annual Tennessee Williams/New Orleans Literary Festival ends with a bevy of wannabe Stanleys bellowing to love-torn Stellas positioned on a balcony off Jackson Square — and the roles are reversed when a woman is doing the shouting. The histrionics and intensity by the performers is something to behold and then a nice breakfast or lunch at the Stanley Restaurant on St. Ann will complete the Tennessee Williams "immersion" experience!
♫ ♫ ♫ ♫ ♫
Celebrating its 50th year, the Strawberry Festival takes place primarily in Ponchatoula, a city just 50 miles north of New Orleans. The Festival promotes local strawberry farmers and nonprofit organizations and includes a parade, festivities, southern food, and Louisiana hospitality. Strawberries are also on the menu of the official state meal of North Louisiana. With a mini-fest at the Farmers Market in the French Quarter, you will enjoy the food and music with the emphasis on many strawberry-laden delights.
♫ ♫ ♫ ♫ ♫
From Ian McNulty at Nola.com:
The pre-pandemic plan to bring a renowned New York bar to the French Quarter is moving forward, according to a report from the New York Times.
Back in 2019, The Dead Rabbit, located in Manhattan's Financial District, confirmed plans to open a second location at 616 Conti St., with a target date sometime in 2020. Obviously, 2020 had other plans in store, but now the new bar is slated to open in 2023, according to the Times report.
The Dead Rabbit gained world acclaim for its blend of the past and the contemporary. The drinks annual spirits industry ranking The World's 50 Best Bars listed the Dead Rabbit at No. 1 in 2016.
♫ ♫ ♫ ♫ ♫
WWL Radio (870 AM) is celebrating its 100th birthday! The station was founded by Loyola University although its ownership has changed several times over the century. Broadcasting at 50,000 watts, the "clear channel" stations were granted that status by the FCC so that no other station could cause interference on the same channel. These "3 letter" stations were recognizable by their three call letters while other stations had four letters. Currently the station is primarily an outlet for talk, sports, and news, but has in the past been a voice for emergencies and credible information during stressful times. We shall all hope that the past does not repeat itself for this iconic Louisiana treasure!
♫ ♫ ♫ ♫ ♫
The Scottish Rite Temple at 619 Carondelet, just a few blocks from the Quarter, is featuring the Van Gogh: The Immersive Experience project that is circulating throughout the United States.
It is a 20,000 square foot light and sound spectacular featuring two-story projections of the artist's most compelling works. A visitor will encounter the brilliance of one of history's greatest artists in 360 degrees. Van Gogh: The Immersive Experience features a one of kind Virtual Reality interactive, which guides you on a ten-minute journey through "A day in the life of the Artist." Walk alongside Van Gogh during this peaceful, visually rich journey to discover the inspiration behind eight of his iconic works, including: Vincent's Bedroom at Arles, and Starry Night Over The Rhone River. In addition to a spacious central area where Van Gogh's works stretch floor-to-ceiling, the experience includes separate galleries that chronicle his life, technique, and influence thru informative panels, larger than life re-creations and engaging interactives. The exhibit will run during the Jazz Fest weeks and possibly to mid-June, so check their website for further information.
♫ ♫ ♫ ♫ ♫
The Mission Bay High School Preservationists led by Jean-Paul Balmat finally got to visit New Orleans over this past spring break after a two year hiatus. They were mentioned in last month's column, featured at the Master classes conducted by the musicians performing at the San Diego Jazz Party in February. They played at Preservation Hall, Buffa's and did some "busking" on Royal Street in the Quarter.
From Jean-Paul:
During Spring Break the Preservationists ventured to New Orleans to study, perform and soak up the culture of the birth place of jazz. We attended concerts performed by world famous artists: John Boutte, Rebirth Brass Band, Hot 8 Brass Band, Wendell Brunious, Preservation Hall Jazz Band, Mark Braud, Doreen Ketchens, Cyril Neville plus many more. We performed around the city including the New Orleans Jazz Historical Park, Buffa's and Preservation Hall. Lastly, we consumed as many beignets as possible from Cafe du Monde. All in all, a successful trip!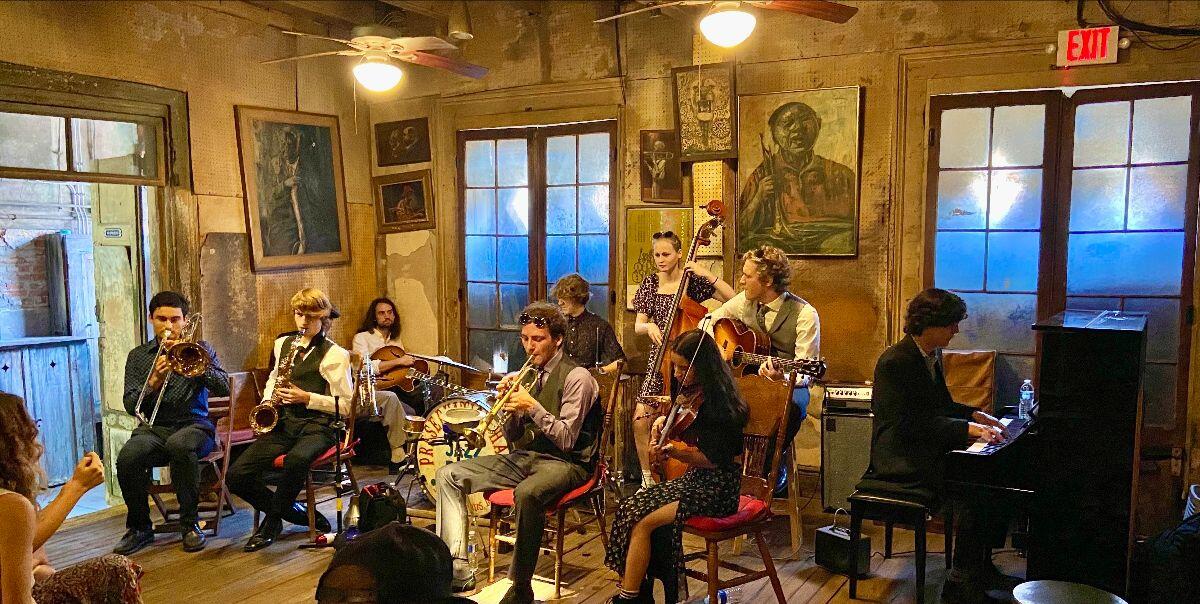 Our main goal was to educate ourselves in the music of New Orleans, specifically the early jazz made famous by Louis Armstrong, Jelly Roll Morton and other influential New Orleans musicians. The band had the opportunity to study and play in the iconic Preservation Hall for two days, learning from traditional jazz masters. The instruction we received in the Hall was invaluable and we are so excited to spread this knowledge through our music in Southern California. Special thanks to the Preservation Hall Foundation and educational coordinator Pam Blackmon for providing this opportunity.
As a result, Grammy-award winning trombonist Craig Klein (with the Nighcrawlers) was invited to perform at the Jazz at the Boatyard event in San Diego a few weeks ago and appear with other local groups and the Preservationists.
♫ ♫ ♫ ♫ ♫
Sadly, The Queen of Bourbon, Chris Owens passed away on April 5 at the young age (we think) of 88. She was a dynamite performer and entrepreneur who shook and shimmied in her club on Bourbon for more than six decades. When asked her age, she always said "Old enough to know better and young enough to do it!" Her performances at the Jazz Fest were raucous sets with lots of bongo drums, musicians, audience participation and numerous dances. She would have the tent filled with shouts and screams from her many fans and she could still wear some outrageous outfits and look good in them!
Since her club is across the street from our hotel, we often saw her emerging from her 2nd floor apartment complete with bodyguards in her entourage, for a night on the town. Her favorite event was her Easter Parade through the Quarter with many locals all dressed up in flamboyant costumes throwing beads and items to the clamoring crowd. The show will go on this Easter with a loving tribute to a kind, generous icon of the Quarter. Her statue in Musical Legends Park attributes to this one-of-kind lady and we'll always remember her in knee-high boots and flashy outfits with that great big smile!