Once again, as has been tradition for the last 35 years, the melodious strains of Ragtime music reigned across the tiny town of Sedalia, Missouri – a place where, as the festival program proudly proclaimed on its cover this year, "America's music began." The 2016 edition of the Scott Joplin International Ragtime Festival was graced by the presence of some new faces (Ramona Baker, Jazzou Jones and Sebastien Troendle), and some luminous legends (Dick Zimmerman, David Reffkin, Terry Waldo, and Max Morath), as well as perennial favorites (Jeff Barnhart, Sonny Leyland, Paul Asaro, among others).
The long-standing outdoor free venues spanning the downtown area of Sedalia provided visitors and patrons a sample of America's original music while they experienced the historic sites where Stark Publishing once stood and the "Maple Leaf" Rag was written. A nice surprise awaited the attendees of the 2pm Kick Off Concert, held at the Stauffacher Center at the State Fair Community College, when Sedalia Mayor Stephen Galliher announced to the audience that Missouri House Rep. Steve Cookson and Missouri House Rep. Nathan Beard had designated U.S.Highway 50 from Limit Avenue to the east end of town as the "Scott Joplin Memorial Highway."
[Read: Scott Joplin Memorial Highway Designated]
Then, the following day, the significance of Sedalia's past was again front and center as the city unveiled a new historical marker for John Stark & Son Music Co. at 114 East 5th Street, Knights of Pythias Bldg., that reads, "On this site, August 10, 1899, Scott Joplin signed the contract for John Stark to publish The Maple Leaf Rag. Joplin almost instantly gained fame as the 'King of Ragtime,' and the famous royalty contract enabled his classic composition to ultimately sell over a million copies and make Sedalia, Missouri, a place where America's music began."
[Read: How Sedalia Missouri became  "The Birthplace of Ragtime"]
For those wishing to be entertained inside an air-conditioned hall, they had several choices as all symposia and concerts were held within the beautifully remodeled Liberty Center. Daytime talks ranged in content from "Blind" Boone to Brun Campbell, with a very special panel of legends on hand Thursday morning to talk about their respective festival memories. David Reffkin – musician, journalist, researcher, and radio broadcaster – interviewed his fellow luminaries, Terry Waldo, Dick Zimmerman, and Max Morath, with the main focus being a re-telling of their experiences surrounding the initial years of the festival ('74 & '75).
Afternoon and nighttime concerts, several of which highlighted by specific themes, showed off the various talents of the more than two dozen performers. For possibly the first time ever, the final concert of the weekend, "The Music Hall," featured every performer on the roster either playing solo or a duet. This was particularly moving for the 2016 Scott Joplin Ragtime Outstanding Achievement Award Winner, Bill Edwards, as he was surrounded by many of his peers who have benefitted from his hard work and tireless research over the years. Bill joins a who's-who of Ragtime that includes Johnny Maddox, John Arpin, Wally Rose, the four legends featured this year, and other leaders in the field.
The vast and varied cast of performers included first-timer Jazzou Jones, from Bangor, Maine. Jazzou had for years wanted to come to Sedalia, but had been too busy entertaining audiences on the steamboats and showboats across America's inland river ways. Jazzou's riverboat charm and showmanship added to his performances of ragtime, ragtime songs, and original compositions. Sebastien Troendle, another newcomer to not only the festival, but to the United States in general, wowed audiences with his mixture of ragtime and boogie woogie. Utilizing a silver work-out ball as a piano bench, Sebastien was a delight to watch as well as hear. Last (but certainly not least) of the freshman class was fifteen-year old Ramona Baker. Ramona is the daughter of jazz circuit favorite Clint Baker, and student of Virginia Tichenor. Ever dressed in authentic period costumes, Ramona absolutely enchanted audiences with her pianistic acumen as well as her deeply entrenched historical knowledge of the ragtime genre. One of her stand-out performances took place Friday afternoon at the Stark Pavilion when she deftly accompanied Max Morath while he vocalized "Mr. Johnson Turn Me Loose."
The 36th Scott Joplin Festival was certainly a fun and entertaining event. With little time to bask in the afterglow of that June weekend, the planning for 2017 begins!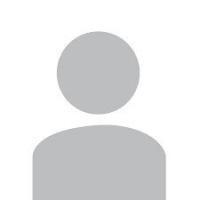 Brian Holland is a Ragtime piano wizard, Ragtime writer, and the founder of the Stomptime! Ragtime Cruise. He performs regularly with Danny Coots as Holland and Coots. Write him at [email protected]