Joe Lentino joined the heavenly band on September 20, 2019, two weeks and a day shy of his 81st birthday. He was a trombone player as am I, although after hearing him play, I'd say that I'm more of a trombone owner. He joined our band, the New New Orleans Jazz Band when, in need of a cornet player, they asked me to play cornet. Yes, I own one of those too. Boy what a lucky turn of events that was for me because I got to hear the wonderful way Joe played and got to chat with him a bit after gigs.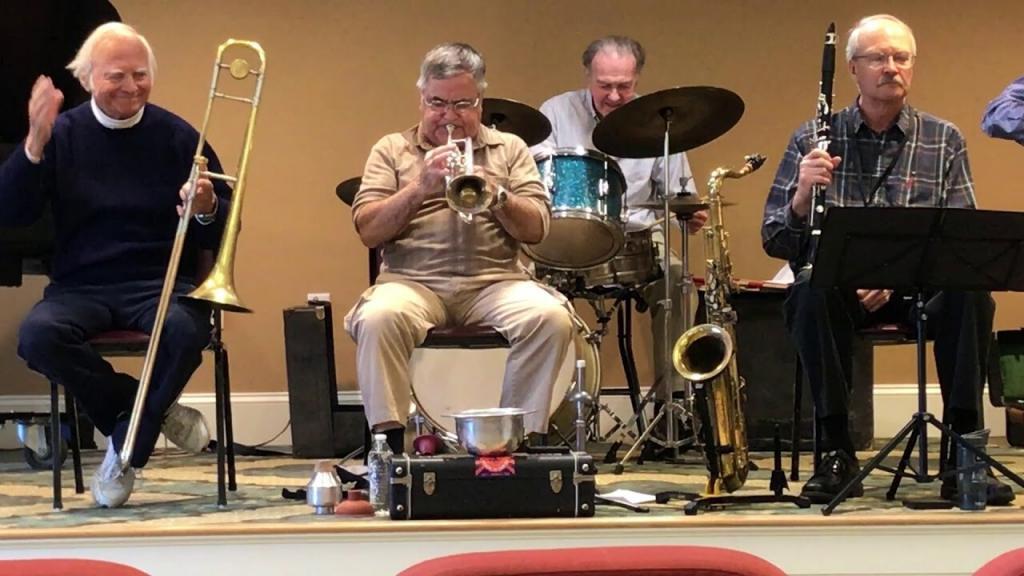 One place we play for provides lunch, which Joe and I dove into with gusto. It's always nice to find someone with similar passions. There were, unfortunately aspects of Joe's life that I never got to know about. For instance, he liked the Red Sox and loved movies. He was an avid follower of nutritionists. When he wanted to get away from it all, he and his companion, Eleanor, retreated to her 1938 vintage log cabin in Maine. They attended many plays at the Ogunquit Playhouse.
I'd actually heard of Joe from other musicians several years before meeting him. He had the reputation of being uniquely independent. However, any mention of Joe always included praise for his tone and musical ideas. What is truly sad is that it took his passing for me to learn even more about him, those facts that help paint a more detailed picture of his life.
As far as I can determine, Joe was a New England native who lived in Medford for most of his life. He graduated from Medford High in 1954 and then attended Worcester Academy, graduating 1n 1955. You may have heard of it. Cole Porter was an earlier alumnus. From there he went to Boston University where he studied music and where he met his companion of 61 years, Eleanor Hunter. She fondly remembers Joe's performance, with two classmates, of the Peter Gunn theme.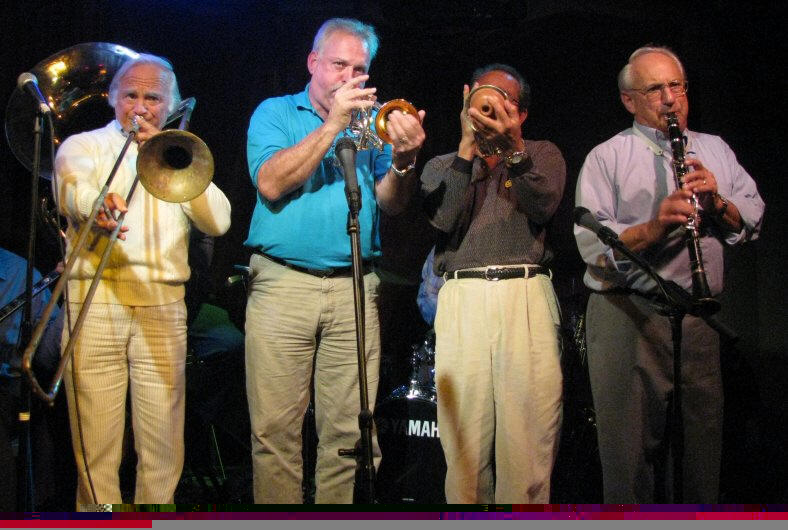 Eleanor told me that Joe went on the road with Lester Lanin's Society Band, right from BU, without stopping to get his degree, and also played with both Larry Elgart and the Glenn Miller Band. Back in the Boston area, he played with Lou Columbo and led his own band at K-K-K-Katy's Club in Kenmore Square. He also backed greats Peggy Lee, Della Reese, Sammy Davis Jr., and many others.
Joe continued to play in various bands around Boston, including several that played at Canobie Lake Park in New Hampshire. His last regular gigs were with us, the New New Orleans Jazz Band. He played wonderful trombone, full of life, inventive and with beautiful tone. It was such a pleasure to be with him on stage, and I'll miss him.