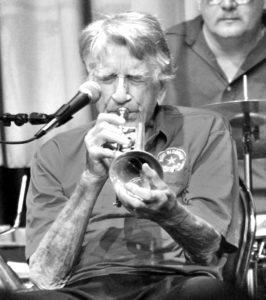 With the cleverest band name I've ever heard, The Night Blooming Jazzmen have entertained and impressed traditional jazz fans since 1975. The band was originally started as a pick-up band to represent the Society for the Preservation of Dixieland Jazz at the third Sacramento Jubilee. However, they were so well received (and also had so much fun) they decided to stay together.
After all these years, they continue to be among the most in-demand bands at jazz festivals and events. It's hard to stump them with trad tunes they don't know. I'm guessing by now they must have put together a band book of old—and older—songs about the size of a woolly mammoth. This popular band has the repertoire and talent to make every concert unique and fun—having done so since Gerald Ford was President and my waist line was 34.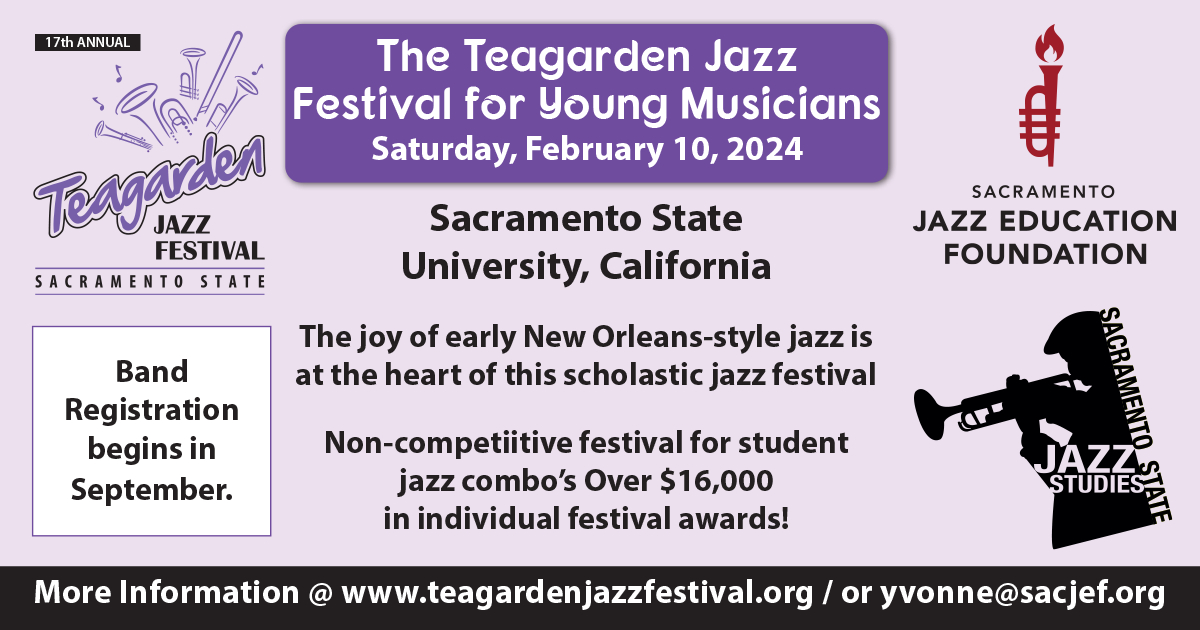 "The Night-Bloomers," as they are nicknamed, opened the program with "Muskrat Ramble," a rousing instrumental version of Kid Ory's Dixieland standard, calculated to get trad fans' corpuscles moving faster. Pianist Vinnie Armstrong responded to the rhythm of this driving tune, bouncing his entire body to the point of becoming slightly airborne, lifting up off his piano bench on the beat. Bandleader Chet Jaeger later announced before Vinnie was going to play and sing a slower Louis Armstrong tune, "That's My Home," that "He does the song because he is the only musician on the West Coast that still remembers the lyrics!"
"A Good Man Is Hard To Find," was a perfect song for vocalist Carole Andreen; she showed she could belt it out with the power and attitude that makes the listener a believer—or else. Her husband, trombonist Phil Andreen, and leader/cornetist Jaeger, used clear plastic tumblers from the bar as mutes for their featured parts in her song. Carole later showed her softer, playful side, singing "What a Little Moonlight Can Do." Her vocal abilities and presentations supporting the lyrics were top-notch. I'd enjoy hearing her do more.
Featured on "Sentimental Gentleman From Georgia," reed player Jim Richardson played both an alto and a tenor saxophone at the same time, a remarkable feat of dexterity and coordination that brought jaw-dropping reaction and a cheer from the audience. Then he put the instruments down to perform a first class vocal of the tune—who knew he could also sing so well? Later in the program, Richardson also sang "Hello Dolly" like he knew her. Mike Olson accompanied with his banjo, adding a bit of punch to the tune.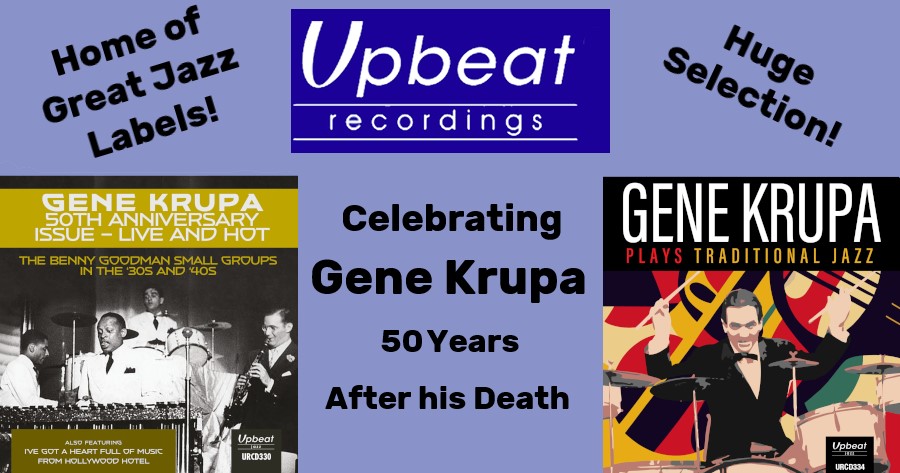 Duke Ellington's "Caravan" featured the customary extended drum solo, with numerous combinations and stick work ably performed by percussionist Frank Lenz in a spectacular (and physically demanding) performance. Other rhythm support throughout the concert was from popular Mike Earls, seen all around Los Angles playing his bass in many groups, from big bands to small jazz combos.
Chet Jaeger took a turn with vocals, singing "I Gotta Right To Sing The Blues" and "Someday Sweetheart." With his frequent short humorous quips, Chet says a lot: after playing "Mama's Gone, Good-Bye," he revealed, "I used to think I was the best cornet player around; now I just think I'm the best 93 year old cornet player around!"
Wearing their trademark bright-red polo shirts, with large black letters on the back proclaiming "I'm A Night-Blooming Jazz Maniac," the Night-Bloomers led the entire—now standing—audience in singing "God Bless America," their traditional concert finale. But they'll return yet again to their regular gig here next year—because if it's June, it's The Night Blooming Jazzmen at the Valley Jazz Club in Canoga Park, California.