Across the street from where Lucille Armstrong bought a home for her traveling husband Louis Daniel Armstrong is a 14,000 square-foot building, the "largest archive for an African-American musician." The new center will present music, fun, and education to preserve Armstrong's legacy curated by pianist Jason Moran as the "Here to Stay" exhibition to show off Satchmo's five-decade career. Now open to the public, the Louis Armstrong Center will draw on the 60,000-piece collection organized in 1991 by Michael Cogswell at Queens College's Rosenthal Library and recently moved here by Archivist Ricky Riccardi.
The vision of wife Lucille Armstrong, aided by her friend Phoebe Jacobs, inspired local Queens College and political leaders to enable a private residential house to become a National Landmark and Museum. Regina Bain, as Executive Director, pledged "to bring the Armstrong's unique archives alive through new interactive events."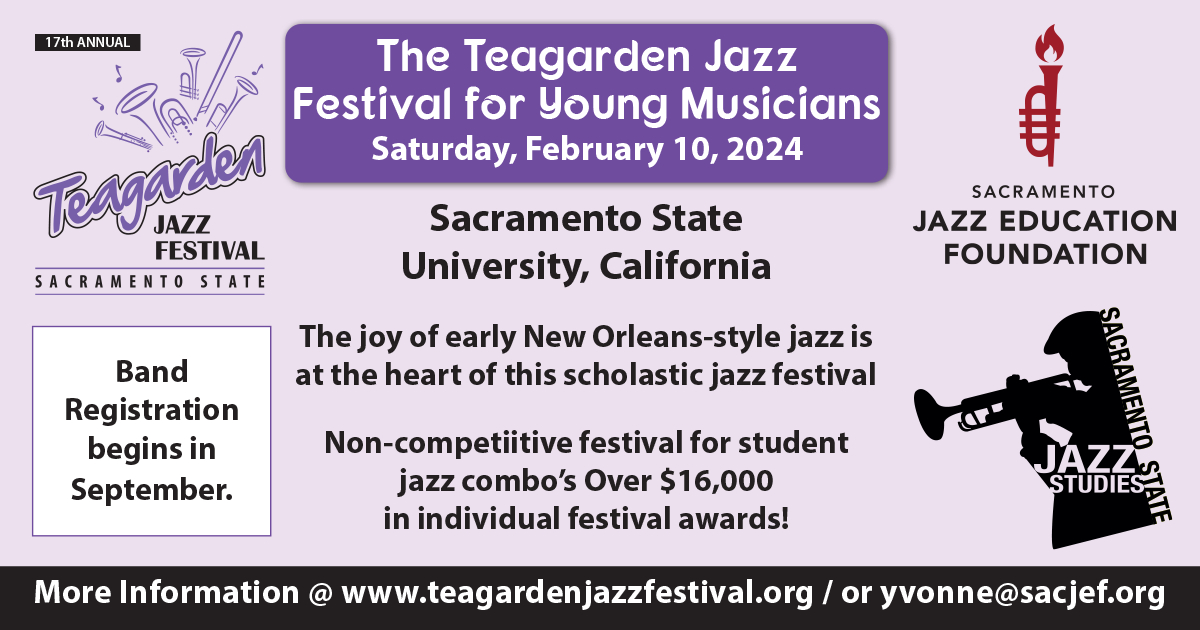 On June 29, 2023, dignitaries gathered on Corona's 107th Street before a proscenium stage backed by a huge photo of a smiling Satchmo. From the balconies of both buildings trumpeters Bria Skonberg, Jon Faddis, Frank Greene, Bruce Harris, Riley Mulherkar, Linda Briceno, Steven Bernstein, Summer Camargo, Kali Rodriguez, Tatum Greenblatt, Danny Jonokuchi and Dave Adewumi all blew "West End Blues" to applause from the cognoscenti-filled audience below.
Sitting in the quiet of the new Center lobby, Stephen Maitland-Lewis told me of his connection to Louis Armstrong while the speakers continued. As a child he wrote to Louis and received a reply. That began correspondences that he saved. When he visited the Queens Library Archive Michael Cogswell had a surprise for him, a folder of all of Stephen's letters to Pops! Now his are donated and and are preserved together in the archive. Jackie Harris as Executive Director of the Louis Armstrong Education Foundation (LAEF), was also instrumental in for providing one thousand dollars to freelance Jazz Musicians during Covid, disbursing a total of one million dollars in 2020.
In a smartphone interview with Ricky Riccardi shortly after the event, I began with a remembrance of a similar, prior event: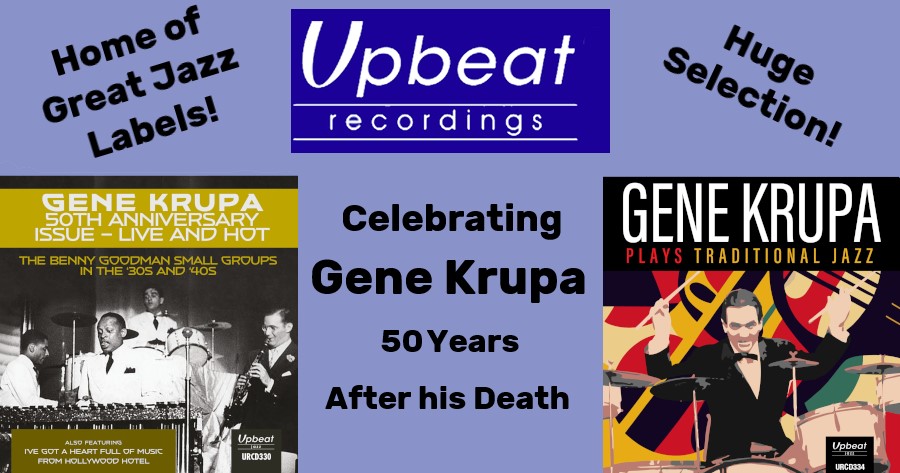 DK: The Armstrong Center Opening was special, as was my experience at the House Opening with Michael Cogswell, and watching Loren Shoenberg's Band at the Queens College, Rosenthal Library Opening event in 1991.
What was your moment?
RR: I felt every feeling imaginable. Excitement, relief, but also a bit sad, thinking of those who are no longer with us, people like Michael Cogswell, who had the vision for the Center, Jerry Chazen, our Board Chair who fought tirelessly for it, Jack Bradley, George Avakian, and so many others who helped the organization become what it is today.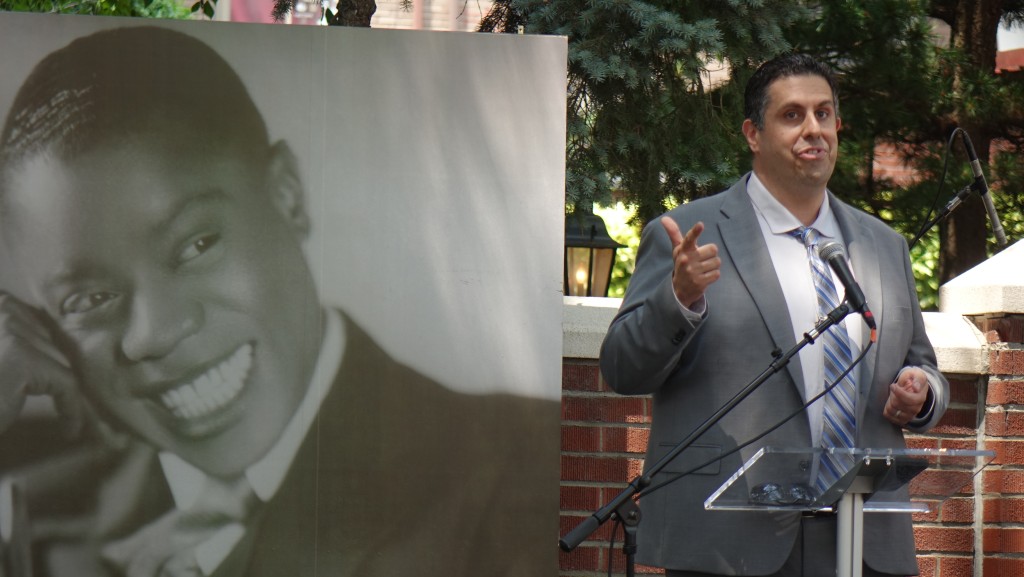 The Syncopated Times readers love 78s and Publisher Andy Senior is a radio guy.
Jack Bradley's collection is the world's largest collection of Armstrong artifacts and it includes over one thousand Armstrong 78s and Louis's personal collection of about two thousand records.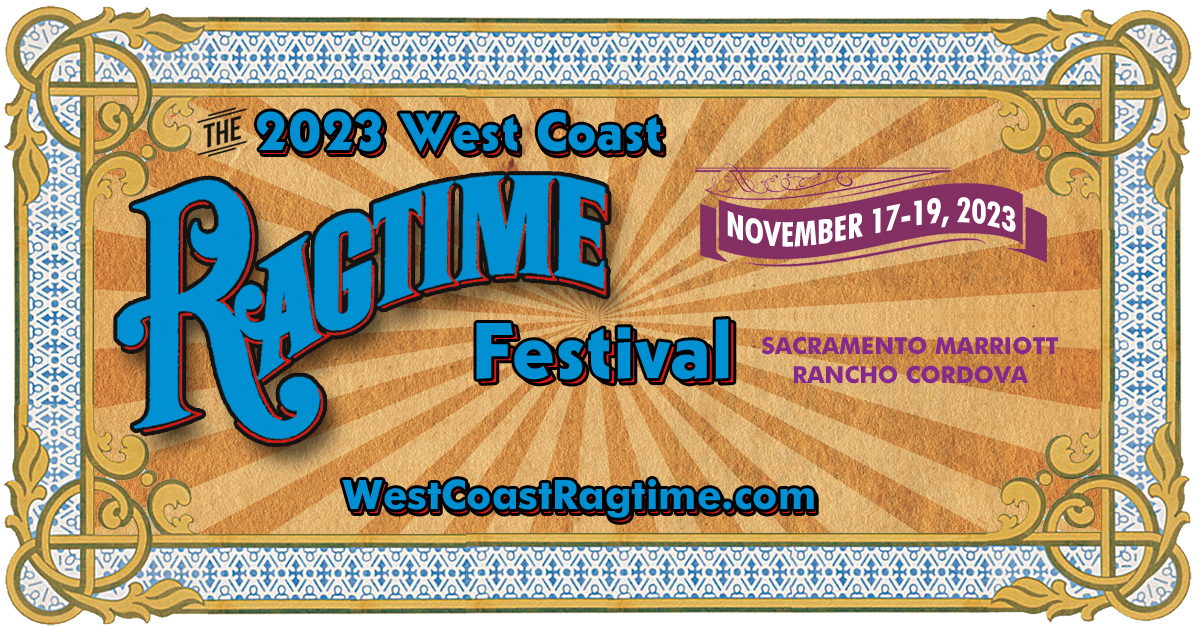 What ought an online visitor expect checking out the online archive? Other than "West End Blues" and "Wonderful World" what rare, frequently played, outstanding 78s did Louis record?
The Digital Collections of the Louis Armstrong House Museum are available. Anyone can create a free account and listen to every tape, concert recordings, interviews, and more. We don't offer downloads and everything has a subtle beep to prevent the material being used commercially but it's a great way to explore the Archives.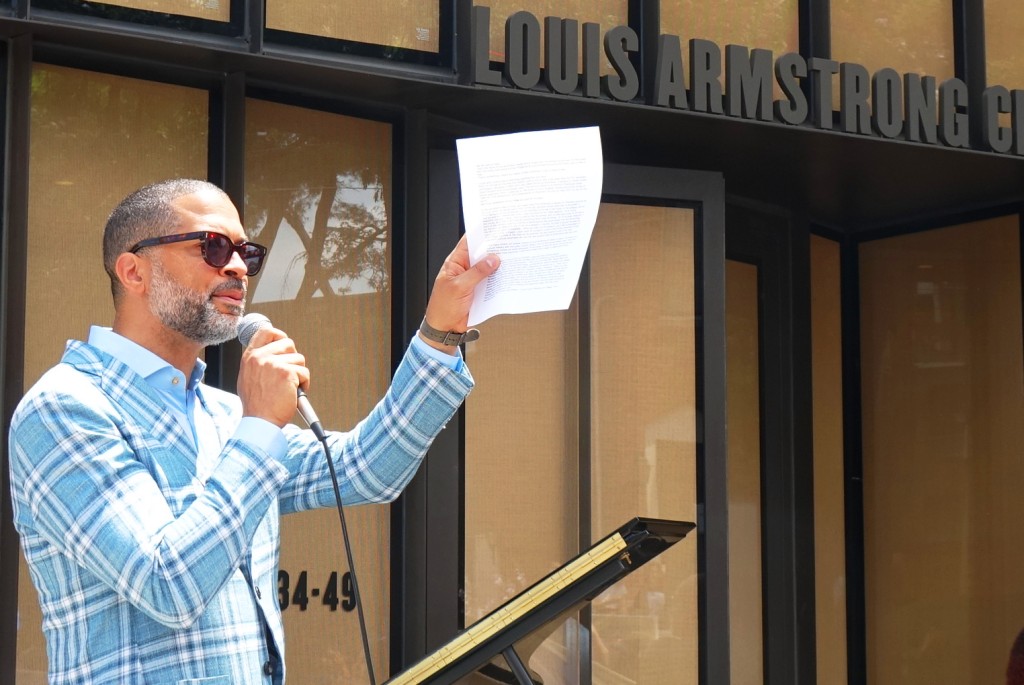 Suggest a few LA radio interview broadcasts?
Willis Conover asked Louis to be a DJ on the Voice of America from Washington in 1956. For five straight hours, Armstrong spun records and told stories. It's the closest you can get to hanging out with Pops.
What's on the calendar for the Fall?
I'm traveling to NOLA to talk at Satchmo Summer Fest in August and Director, Regina Bain is at the Newport Jazz Festival.
Who are the three trumpets on the House balcony playing Pops' solo on "West End Blues"?
Rafael Castillo-Halvorssen, Danny Jonokuchi, and Frank Greene.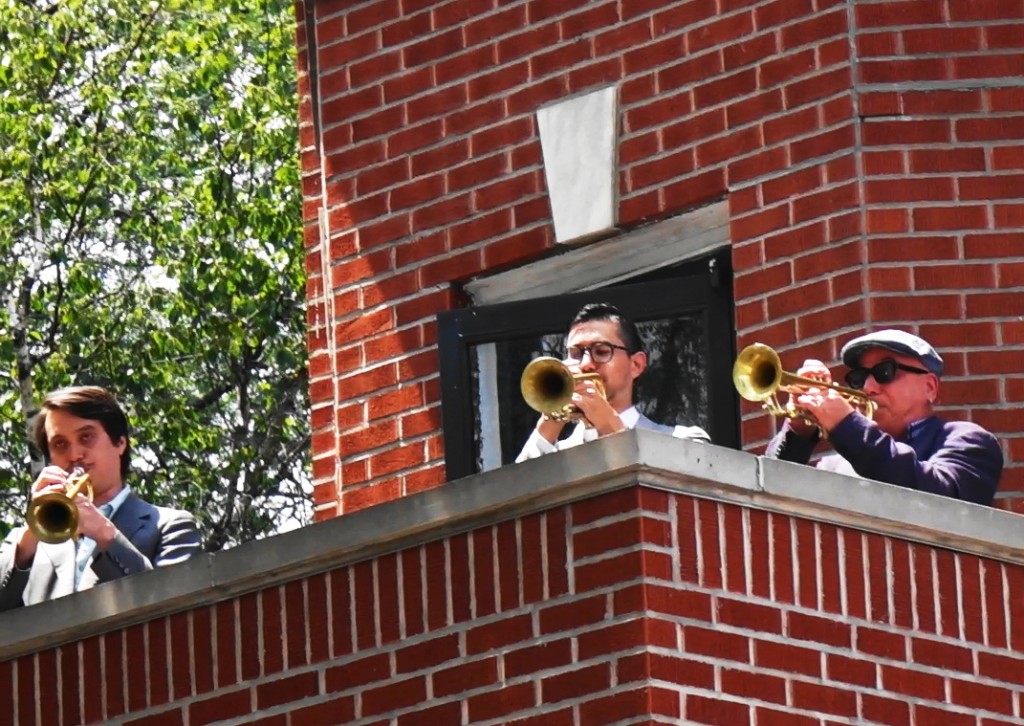 Visitors can tour Armstrong's House at the Armstrong Corona campus, chill in his Garden, or attend a performance. Experience an Indoor Jazz Room event, see the archived Collection by appointment, or anytime 24/7 digitally online.
The Louis Armstrong House Museum and Armstrong Center is at 34-56 107th Street, Corona, Queens, NY.
Visit online at www.LouisArmstrongMuseum.org.