Multi-instrumentalist Riley Baker is a California native. He is the son of musician Clint Baker and the brother of  TST contributing writer Ramona Baker. Riley is one of the youngest musicians playing Traditional Jazz and Swing today, but he is also one of the most accomplished and highly-regarded by everyone who has heard him perform.
Hal Smith: You certainly have music in your DNA. How old were you when you started listening to music?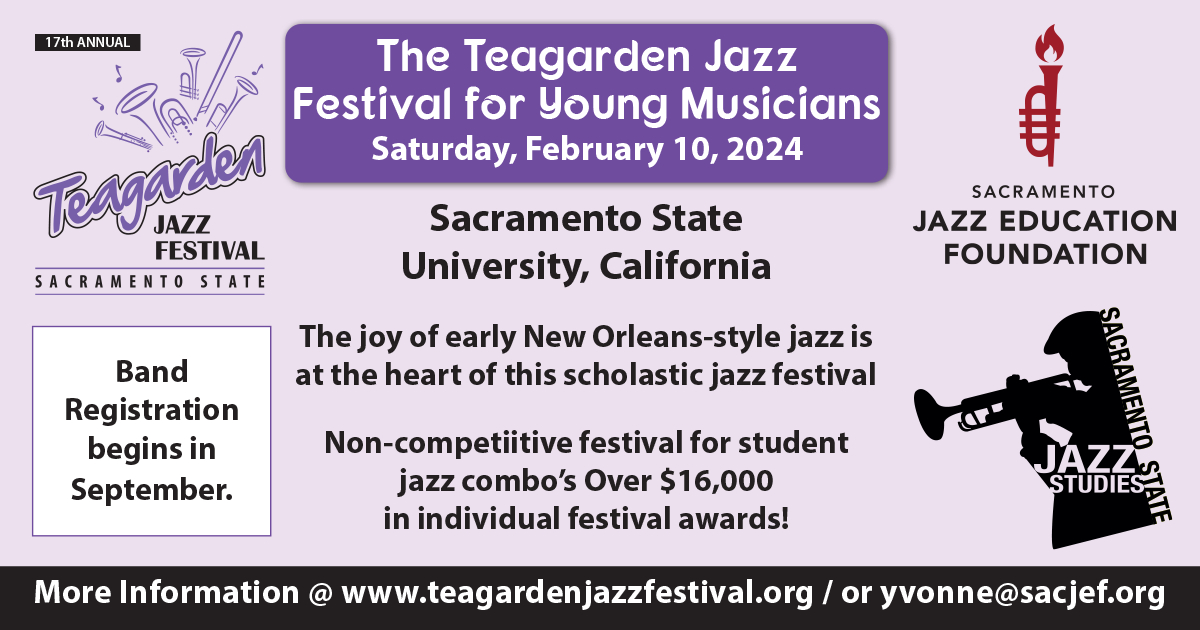 Riley Baker: You are very right, Music has always been a part of my life. I think I've been listening to music before I could remember. Since my mother works at KSCM (the West Coast Jazz radio powerhouse) the radio was always on and if it wasn't, the record machine was blasting the daily flavor of jazz, classical, soul, rock—you name it.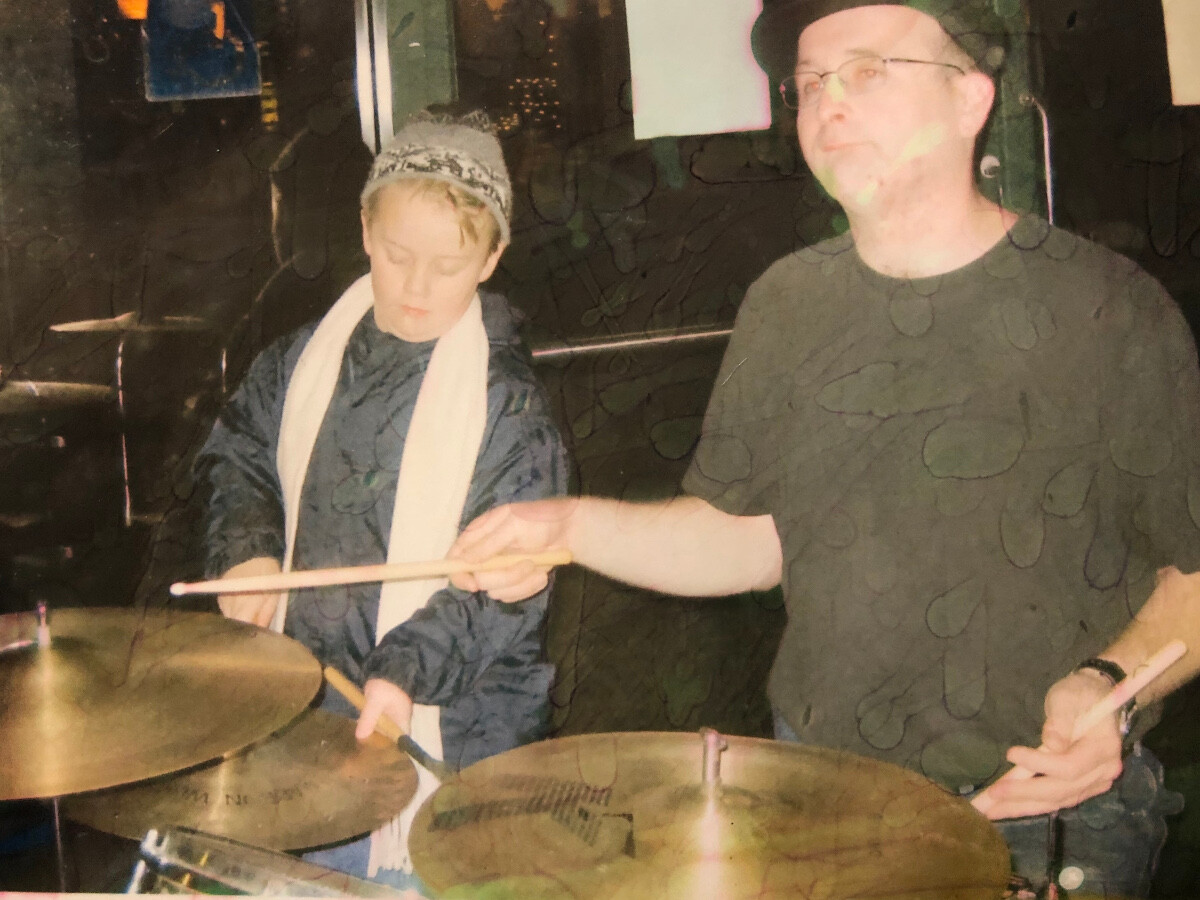 What were some of the recordings that attracted you to various types of music?
One of my most prized possessions of my childhood was an old iPod my dad gave me. My father had built such a vast musical library that I was instantly exposed to all kinds of music. Playlists of traditional French Creole and Caribbean music, George Solti and the Vienna Philharmonic, and of course, hundreds upon hundreds of trad jazz records and albums. Unfortunately, I don't think I can trace it back to any specific recordings, however the vastness of that library led to an interesting blurring of lines between genres of music and made me develop an incredible appreciation and love for all kinds of music.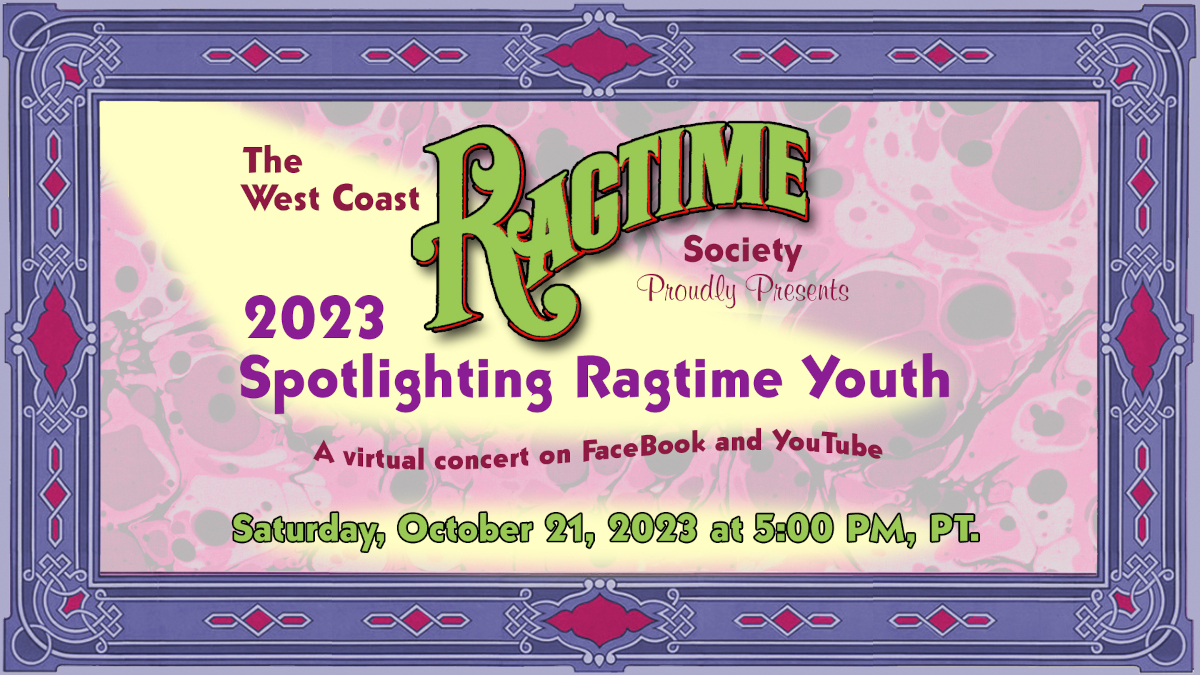 Your father indicated that drums were your first instrument, and that you started out by playing along while he drummed. How long did it take before you were comfortable enough to play drums by yourself with a band?
Well, If I remember correctly, my first gig on my own was actually an accident. The drummer of my dad's band couldn't make the gig so my dad offered me to play drums last minute. I was about 12 years old at that point and was more than happy to have an excuse to stay up late during a school night. I was a little nervous because before that, I had only played along with my dad on his ride cymbal on gigs but before long, I had gotten the hang of playing with others and learned to finesse and balance rhythm sections on the bandstand.
After drums, which instrument came next?
Right before middle school, my dad asked me if I wanted to play any other instruments besides drums for middle school band and (of course not being able to help myself) I chose the tuba. It was big, loud, and heavy so I assumed it would be just like the drums! Well, it wasn't, but it eventually grew on me just like the drums had.
How many instruments in total do you play now?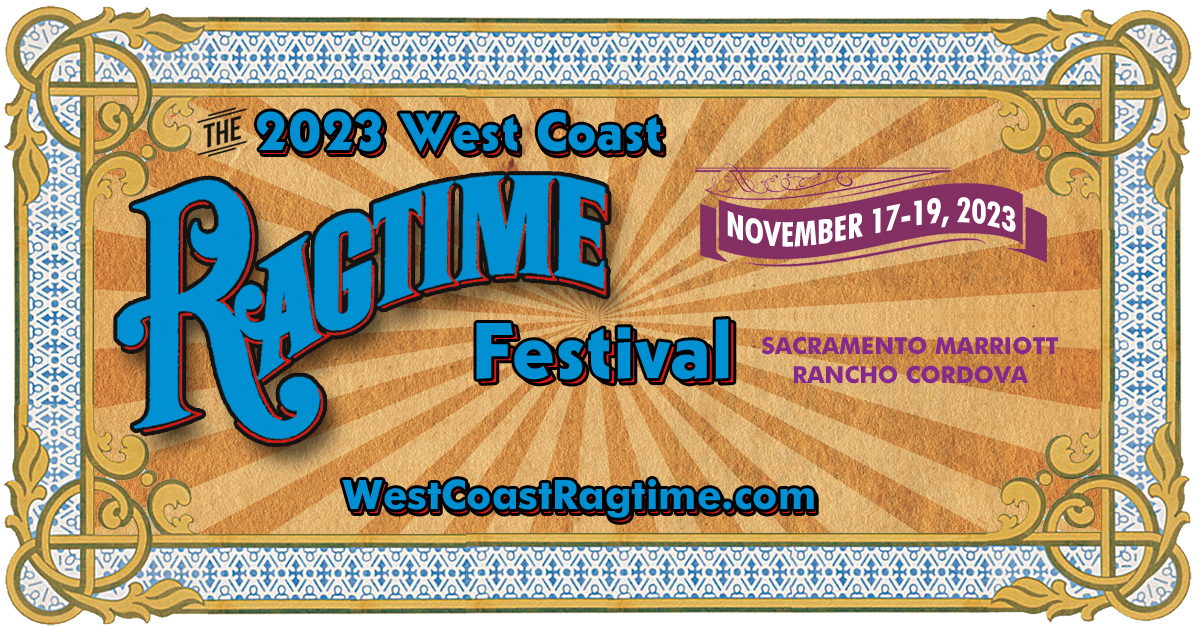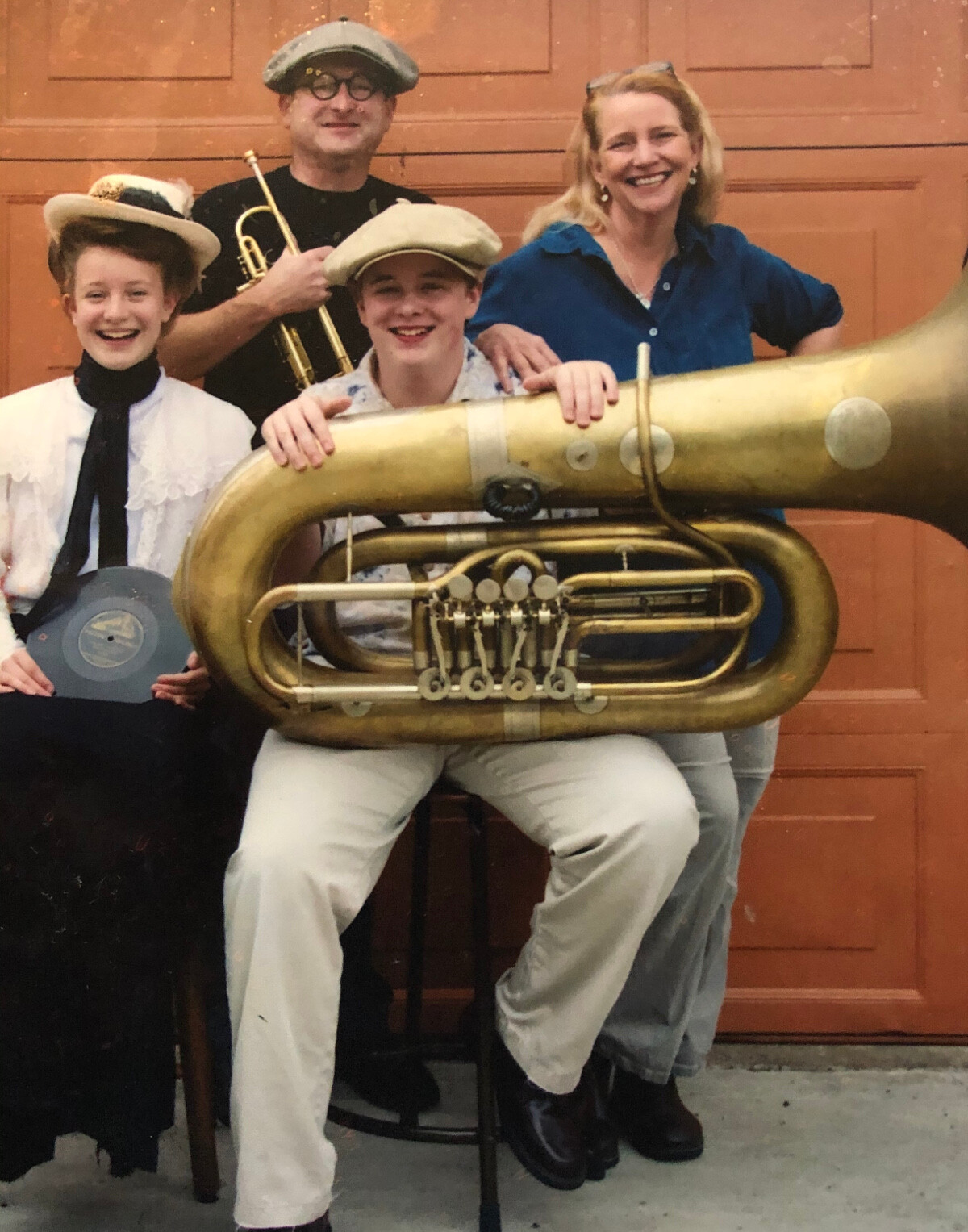 I play about four. Trombone, tuba, upright bass, and drums. Some are in the works but I doubt I'll be playing them well enough for my perfectionist taste anytime soon.
Can you name some of your major influences for each instrument?
For trombone I really enjoy players of all kinds like Kid Ory, "Big Chief" Russell Moore, Sandy Williams, Quentin "Butter" Jackson, Vic Dickenson, Trummy Young, Tyree Glenn, J.J. Johnson, Al Grey, Bob Brookmeyer, Wycliffe Gordon, but at the end of the day, I really can't get enough of Lawrence Brown and Dickie Wells.
For bass, I try to channel Ray Brown, Milt Hinton, Arvell Shaw, Walter Page, at some times and Pops Foster and Squire Gersh.
For Tuba, perhaps my favorite two tuba players of all time are Bill Carroll and Bob Ysaguirre.
And for Drums, It's a list that goes on forever, Zutty Singleton, Gene Krupa, Baby Dodds, Davey Tough, Chick Webb, "Papa" Jo Jones, Sonny Payne, Gus Johnson, "Big Sid" Catlett to name a few.
What were some of the groups you played with when you were starting out?
I started playing with my dad's bands (Clint Baker's New Orleans Jazz Band and Golden Gate Swing Band) and I also was one of the founding members of the Hot Baked Goods jazz band and played in that for years.
You have played with some "name bands" in the Traditional Jazz and Swing world. Can you mention a few of those groups?
I am very fortunate to have played with so many bands in the modern traditional jazz and swing world!
I've played with Grand Dominion, Dave Stuckey's Hot House Gang, On the Levee Jazz Band, the High Sierra Jazz Band, Michael Gamble and his Rhythm Serenaders, Jonathan Stout's Campus Five and Orchestra and many other swinging bands.
What are some of the highlights of your musical career so far?
A few highlights would definitely be: Playing on two tours with my youth orchestra (to England and Canada). On the most recent trip to Canada, I was a featured soloist playing the Vaughan Williams Tuba concerto at two of our four performances on the road. My trip to Ljubljana, to play with Michael Gamble's band at the first annual LISA swing camp. Also, of course, playing in the On the Levee Jazz Band at the San Diego JazzFest.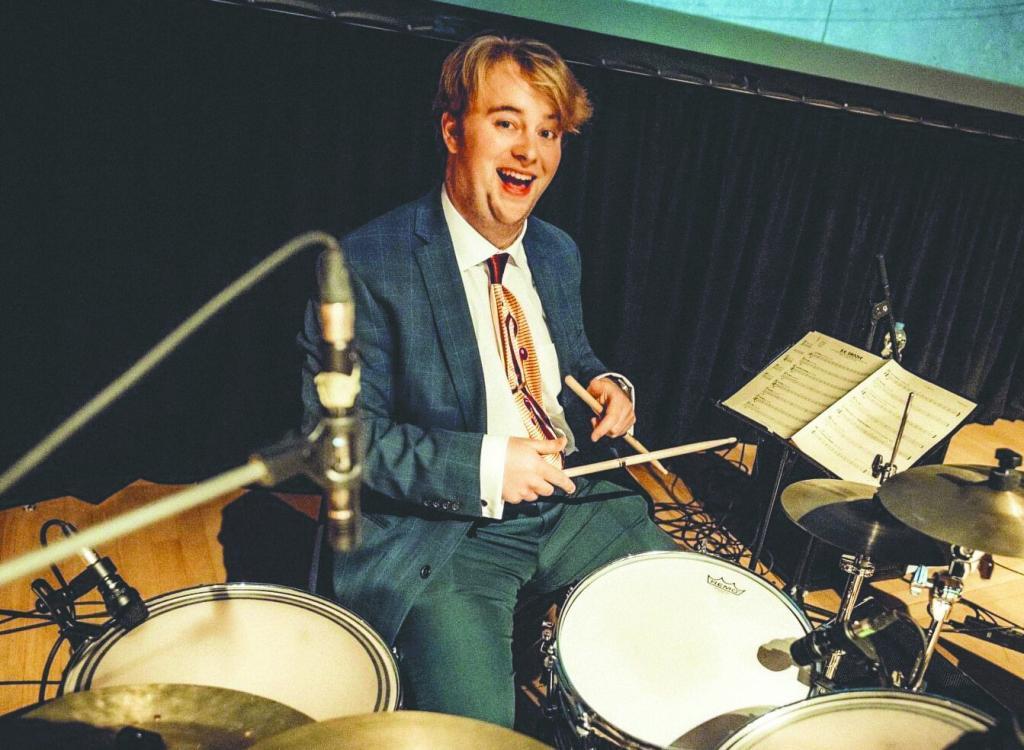 What musical awards have you earned (school, scholarship, etc.)?
As far as awards, I was one of the winners of my Concerto Competition in my youth orchestra YPSO in 2018 and 2018 California All- State Orchestra principal tuba player. I've also just received the Chuck Niles Memorial Jazz Scholarship from California State Northridge.
What is your current status regarding college (besides dealing with staying at home because of the virus)?
I am currently doing a hybrid online/in-person class school. I have a small Jazz group that meets every two weeks and a brass quintet that meets once a week but everything else (Theory, English, Keyboard classes) is online, unfortunately.
Do you plan to pursue music as a full-time occupation?
I do plan on pursuing music as a career, I don't think I would be happy doing anything else as a career. I simply love playing music with others too much to give it up.
Do you have any interest in leading your own group(s)?
I do have interest in leading my own groups! I have seen the ups and downs of my dad leading his own bands and I concluded that I would have a ton of fun doing that.
Can you mention some of your current and upcoming gigs?
Well, before quarantine I had a bunch on the books, In June I was going to play with Michael Gamble at Beantown swing camp and also this October I was scheduled to sub on drums with On the Levee Jazz Band at the French Quarter Festival but unfortunately both of those along with a bunch of other fun opportunities were postponed. On the other hand, I have and continue to do music video projects with friends on Acapella as well as other music syncing formats and those have definitely been keeping my spirits up.
Are there any musical projects you would like to pursue in the future?
Well, like I said, I'm very interested in leading my own band and I have high hopes for future musical endeavors. Dreams of leading small and larger groups to test and improve my arranging and composition skills. I want to share the excitement I get from music with the world and hopefully create my own voice in the process.
Links to Riley Baker on YouTube:
Clint Baker's New Orleans Jazz Band 2020 (trombone); special guest Jeff Barnhart
Clint Baker's New Orleans Jazz Band (trombone)
Dave Stuckey's Hot House Gang (trombone)
On the Levee Jazz Band (trombone)
Silver Bell Jazz Band (tuba)
2018 California All-State Orchestra (tuba)
Concerto with Master Sinfonia (tuba)
Ray Skjelbred (drums)
Golden Gate Swing Band (drums)