tRio's Success Nurtured By Traditional Jazz Community
Rio Americano High School
In December we announced that a high school trio out of Sacramento was sending two musicians on to The Berklee School of Music. We were barely scratching the surface of what is interesting about this group and the support of a local community that made them possible.
The trio, based out of Rio Americano High School and known as the "tRio", consists of three talented musicians; Jake Nalangan (piano), Maddy Hill (bass) and Joseph Bly (drums). They were one of six high school groups in the nation to perform at the Monterey Next Gen Jazz Festival and were deemed "Best High School Jazz Combo in the Nation" by Downbeat Magazine. All three musicians have received numerous awards, played with an array of well known professional musicians, and look forward to careers in music. Nalangan and Hill have both accepted offers from Berklee. Bly is a sophomore with a resume that will have colleges fighting over him.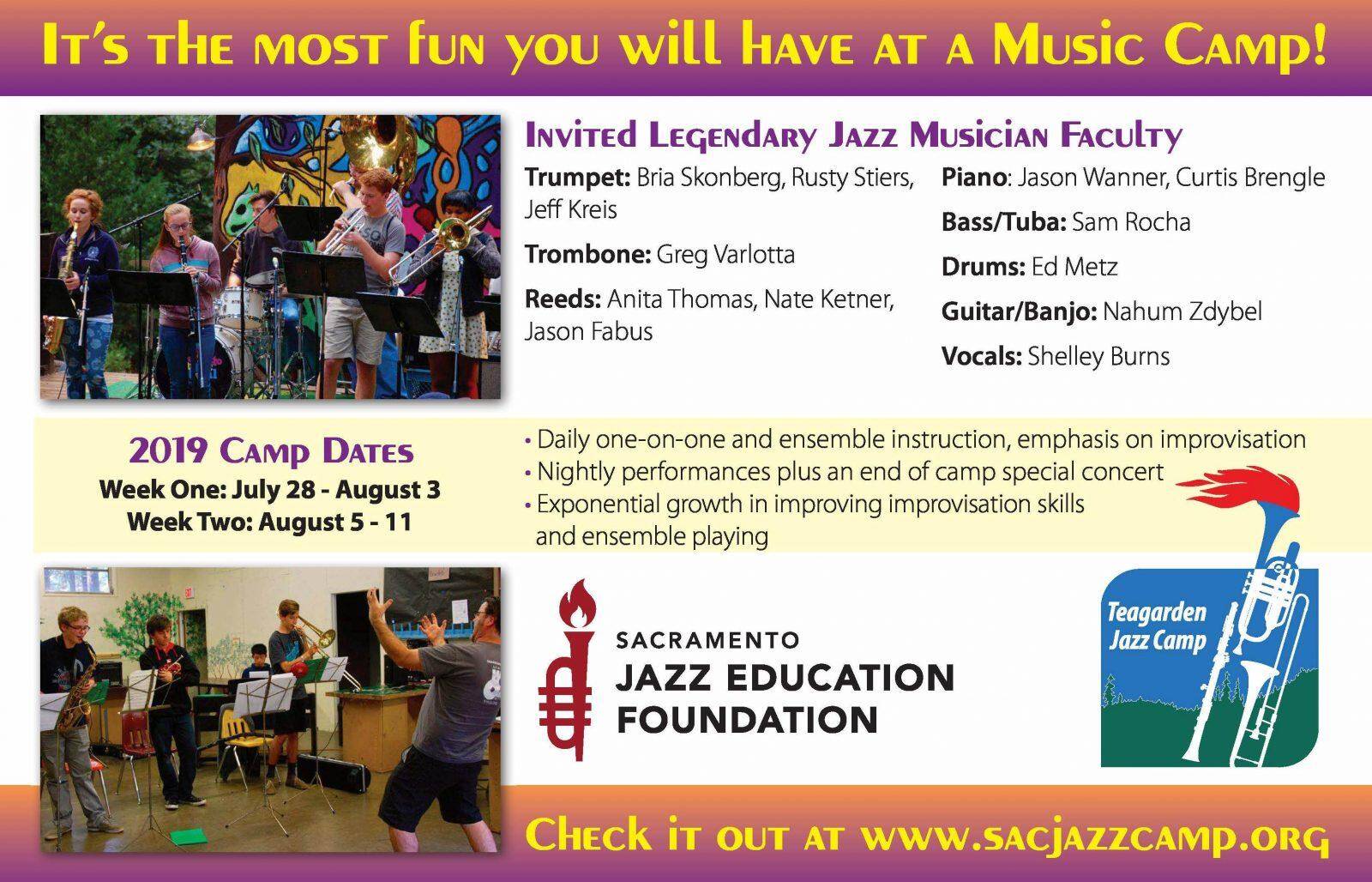 They've been very busy recently rehearsing and preparing a recording submission for contests run by Downbeat Magazine, Monterey Next Generation Jazz Festival, and the Sacramento State University Jazz Festival. Their high school  AM Jazz Band, of which they are also members is preparing their own recording for submission to Downbeat, and entering The Essentially Ellington Festival.
The 2019 Traditional Jazz Youth Band Festival will have its opening events at a new auditorium at Rio Americano, with the members of tRio front and center in various bands. The event is sponsored by the Sacramento Traditional Jazz Society Foundation (STJSF) and the Jazz Studies Program at Sacramento State University in cooperation with Traditional Jazz Educators Network (TJEN). Since 2006 more than 2500 student musicians have benefited from participation in the event.
Josh Murray is a band director at Rio Americano High School. The school has two full-time jazz instructors, the other band director is Max Kiesner. They offer three levels of jazz band, three levels of concert band, and countless small groups playing a wide variety of music.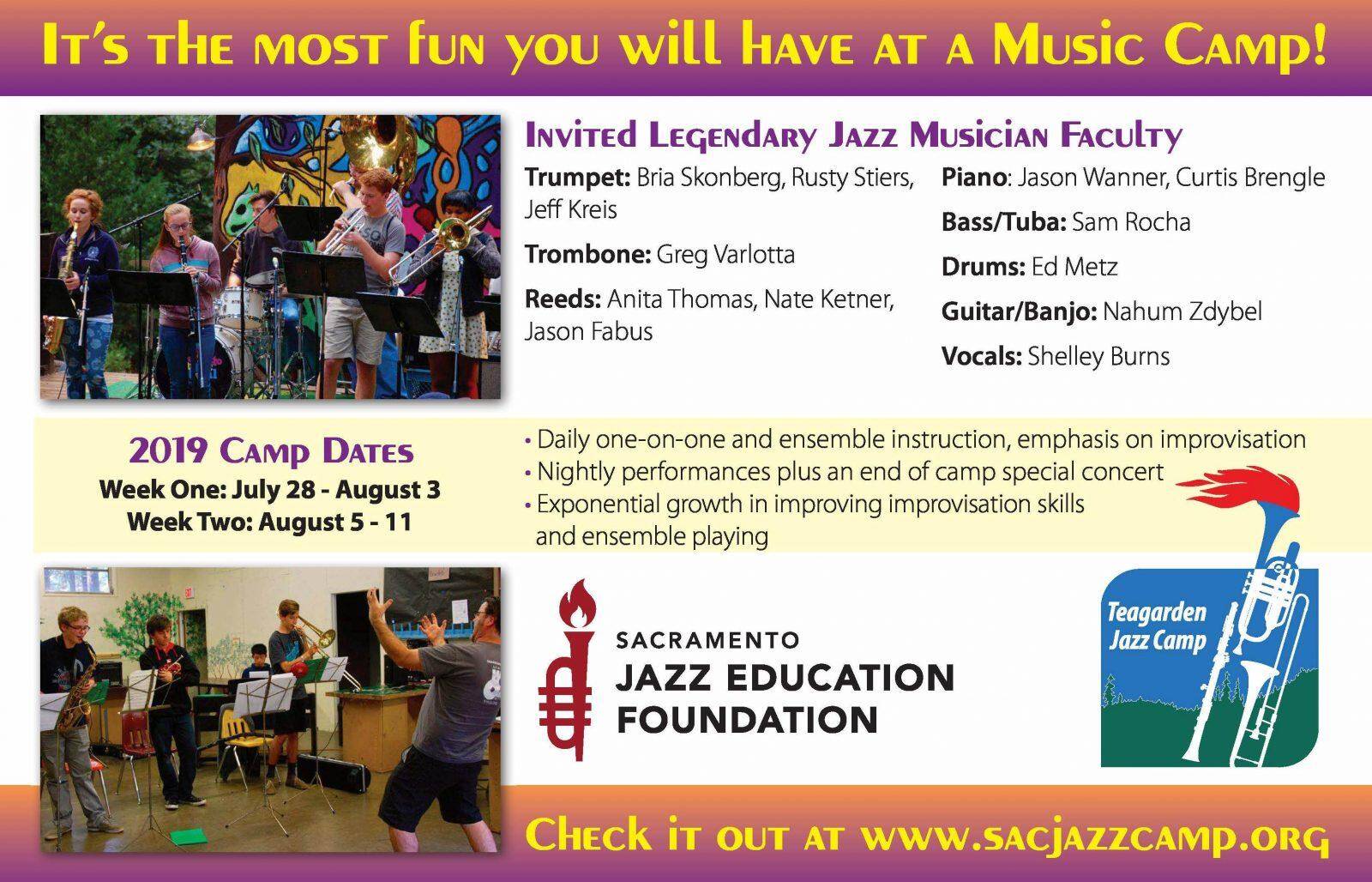 In response to an email Murray responded:
In our jazz program, the main focus is on Traditional and Swing styles, as that is the foundation for all subsequent styles of Jazz. My feeling is that students must first internalize the feeling of swing, and the form of the blues before they can effectively play more modern styles. As a result, I find that  our students are able to bring a sophisticated approach to whatever style of Jazz they play- from Swing to Bebop, Fusion, Free Jazz and beyond.
Our bands have participated numerous times in the Essentially Ellington Festival, the Swing Central Jazz Festival, the Charles Mingus Jazz Festival, the Monterey Next Generation Jazz Festival and many others. Many of these festivals are competitions, but we try not to emphasize competition as part of music-making. I want our kids to make music for the joy that comes from artistic, focused collaboration.
We have also traveled for performances in Japan, China, Australia, Argentina, Spain, Italy and Ireland. Our jazz band always brings down the house overseas, since some of those audiences often don't have many opportunities to see high-quality live jazz.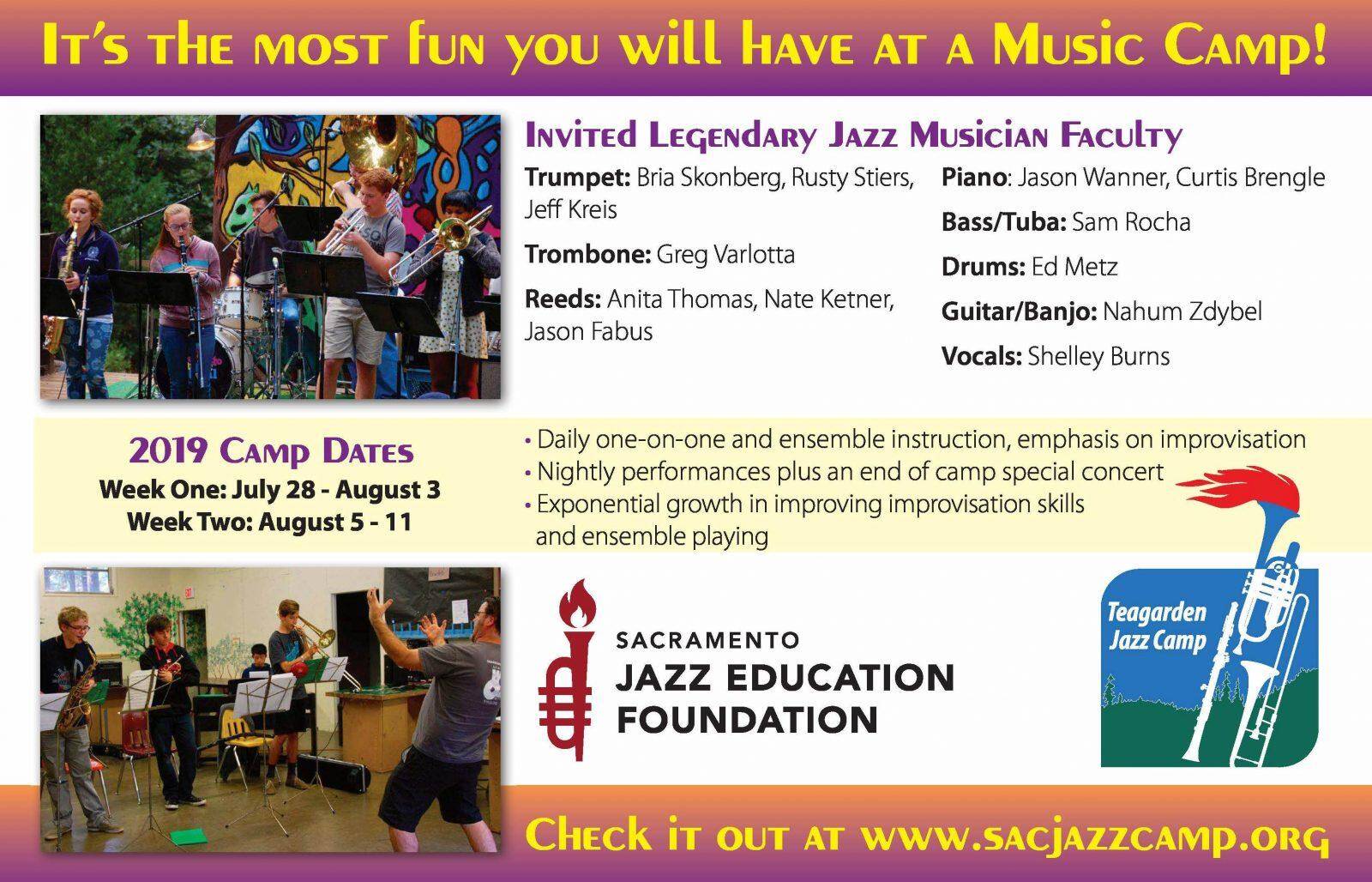 Our community has been exceptionally supportive of our music program. Our budget from the school and our school district are very small, so families and community members have supported us financially, allowing us to purchase instruments and music, as well as covering all of the other expenses associated with a program of this size and quality. We recently moved into a new performance and rehearsal facility, designed specifically for the needs of our program. This state-of-the-art facility was our school's top priority when our school district and the voters passed a school bond.
It Takes a Village
I was interested in the support network that made all this possible so I reached out to the tRio and received a lengthy and impressive response from their drummer, Joseph Bly. I asked him what it was like to grow up with one of the largest and best known traditional jazz festivals right in your backyard.
It turns out the organization behind the festival has been an ever guiding feature of his life:
To be frank, I wouldn't be playing music right now if it weren't for the Sacramento Traditional  Jazz Society, (and I'm not just saying that for the article). The trad jazz society gave me the opportunities that I needed to grow at a very early age. With the help of the Sacramento Traditional Jazz Society, my elementary school (Mission Ave.) was able to start a trad jazz program. Without that program, I definitely would not be the musician that I am today. My elementary school had a jazz band that started with me when I was 10… our band name was "The Cookie Monsters" that year. In that band, we played at the Sac State Trad Jazz Festival, the Hot Jazz Jubilee (on Labor Day weekend) and the Sacramento Music Festival (on memorial day weekend), the trad jazz society sent clinicians to come and support us… basically, it gave me a reason to practice at an early age.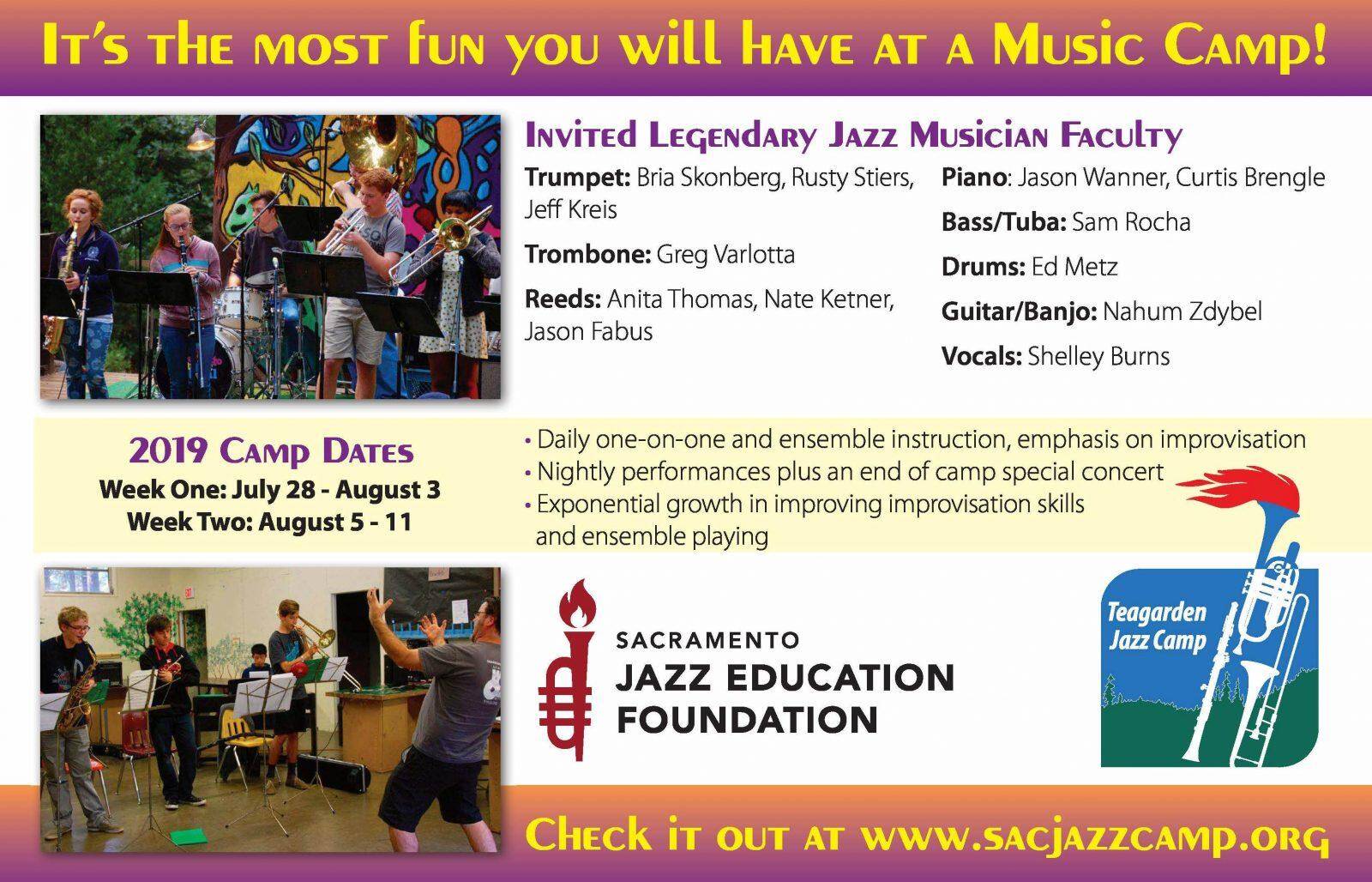 His elementary school expanded its offerings to include a second traditional jazz combo and a big band. I asked if students in the area were more open to trad jazz because of  the festival:
My god yes. I think it's more accurate to say that the people in my area wouldn't have trad jazz in their lives if it weren't for the festival. Without things like the Sacramento Music Festival on labor day weekend, it is difficult to keep a sense of trad jazz in student's lives.
That support met with a remarkable amount of personal ambition and dedication. He attended the Teagarden Jazz Camp for several years, The Monterey Jazz Camp, and programs at the Brubeck Institute including their prestigious Summer Jazz Colony program. Over the years he was directly mentored by several professional drummers while constantly being a member of several combos of various sizes.  As he entered middle school he set a goal for himself to become the drummer for the top band at the high school as a freshman. Something deemed impossible, but by maintaining focus, he accomplished. At 14 he was running the drum line and giving private lessons. He also has a gold card membership for the Elks Lodge (a card that allows you into the "big boys" jam session room). He also attended second Sunday jams at a local club called Dante's.
I asked him about the particular benefits and challenges of playing with a small group, he gave me an answer while qualifying it was the kind of thing his bandmates call him a hippie for saying:
This is probably the most important question. Based off my experience with tRio, I have learned that there is so much more to music than what you can play. A lot of people say that music is another language… I personally believe music is a completely different form of communication. Music is a way to express yourself in a way that words or even images cannot. Therefore, it is important to focus more on the story that you have to express rather than your ability to express it. This is why group interaction, outside of musical situations is important. Don't get me wrong though, it is important to focus on your technique and musicality, however, if you don't have a source of experiences and emotions to draw from, the sounds that you produce are less of music and more of just "sounds".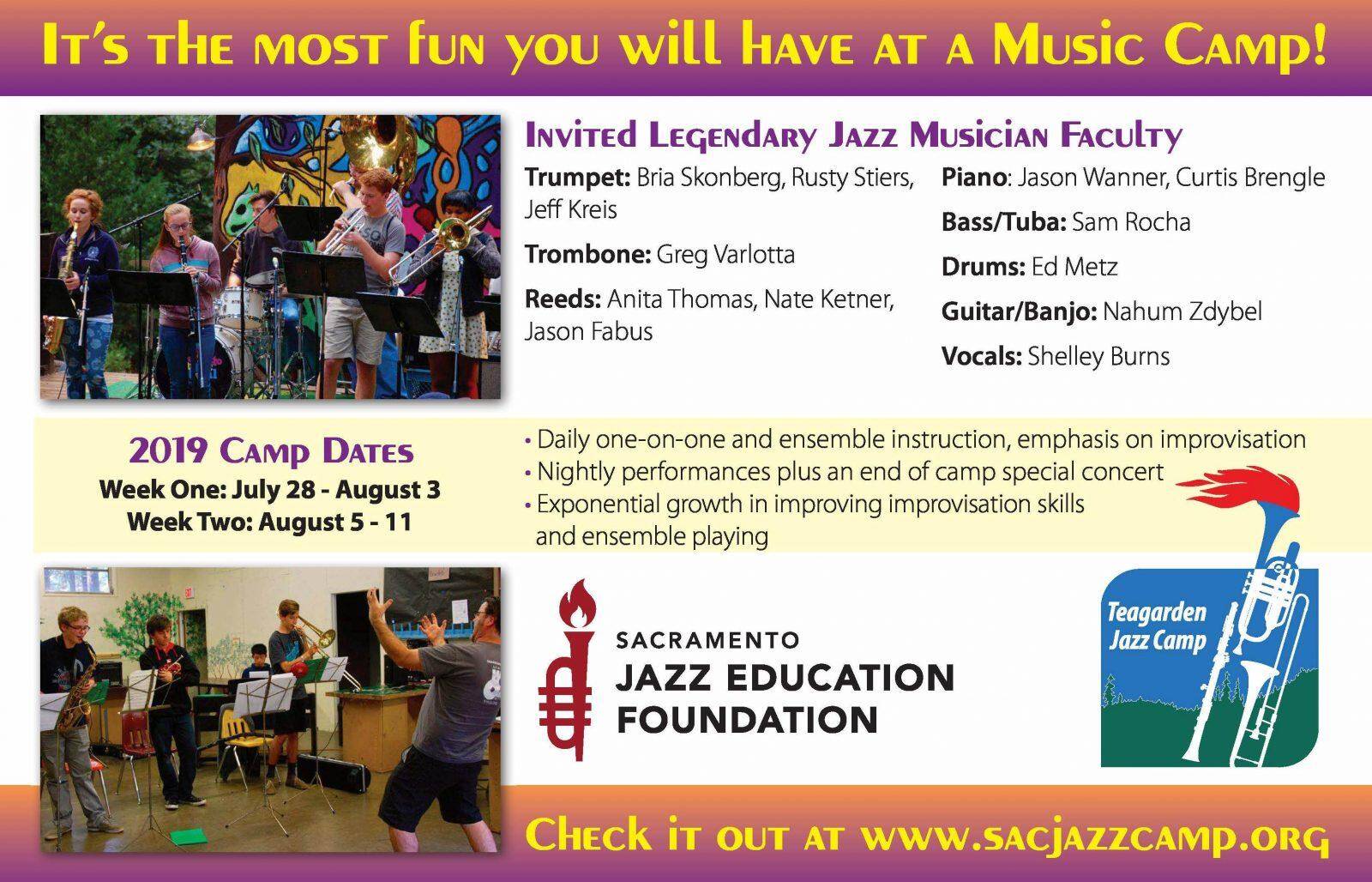 In response to the same question the bass player, Maddy Hill, replied:
I had never played in such a small group before so it was very different for me and I learned that we all needed to really listen to each other and play off of each other in a different way because it is much more exposed and obvious with what each individual player is doing.
In her case jazz was not a prominent part of her childhood but the environment and possibilities offered at Rio brought her in.  She learned bass over a summer break because an opening existed in the jazz band. She received lessons from a series of instructors including local musician Shelley Denny. He taught her "about theory, ear training and a deep understanding of how to be a better bass player." 
Like Joseph Bly she attended the Teagarden Jazz Camp and other programs including a five-week summer session at Berklee where she will be headed this fall. She had something important to say about the influence that youth competitions and festivals can have on a student's outlook:
Winning awards with the trio has affected me a lot because it's what led me to want to take music seriously. Of course I took it seriously in a sense that I enjoyed doing it and worked hard at it, but before the trio I didn't plan on going to college for music. I always received support from my family, friends, and teachers, but receiving awards and recognition from such respected sources such as Monterey Jazz Festival, Downbeat Magazine, and Berklee has led me to want to take music as a possibility for my future.
She has had the support of her parents through all her musical ventures:
My family has been very encouraging and supportive of my love for music since I was in elementary school playing the flute. They totally encouraged me when I told them I wanted to learn bass even though I knew nothing about it. My parents are there for as many performances as they can go to and I appreciate them a lot for it.
Maturity and skill go hand in hand with many of these young musicians. When musical talent presents itself the guidance and support of a local jazz community is an essential ingredient to ensure it isn't wasted. Not every area will have the wealth of resources available in Sacramento but do you know if your local schools even have an elementary level program to recognize musically gifted students? Would your second Sunday event feel welcoming to a talented 14 year old? Ask yourself what you can do to help foster the next generation of musicians in your area.
Here is Joseph Bly's impromptu Drumming Resume, sent in response to my request for a timeline. I include it here for colleges to fight over.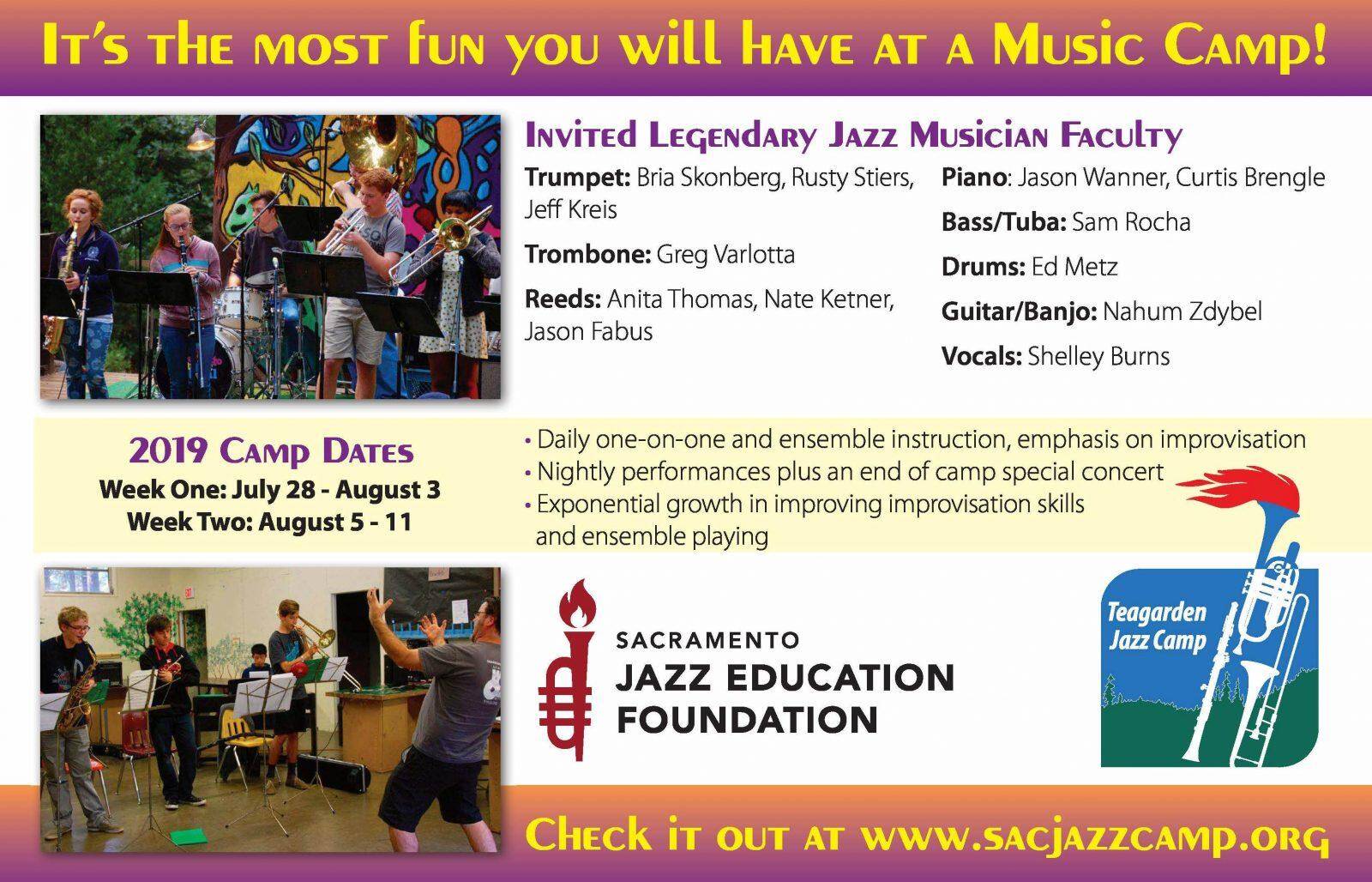 2011 – 2013 (age 9 to 11)
Took lessons from rock drummer Kelly Smith
2012, joined Mission Elemetary School Band, played in all festivals listed above
Late 2013 – 2014 (age 12)
Took lessons from Kelly Smith as well as Jazz drummer Tim Metz
Elementary school added another trad jazz combo as well as a big band (!!!!!!)
Joined Sacramento Youth Band (SYB) (where I met Jake Nalangan)
I got my first big band experience with SYB and the Mission Big Band
Played at all festivals listed (now receiving honors), community events with SYB
Also played at the Santa Cruz Jazz Festival with Mission Big Band where I received honors.
2014, attended The Teagarden jazz camp (third highest band)
Late 2014 – early 2017 (age 13 to 14)
(Both the elementary school band and SYB was directed by Mica Dugan)
Went to Arden Middle School
Began my mission to be a freshman drummer in the top band at Rio (a feat that was considered impossible and hadn't been done in 27 years)
Started and led a drumline (where I taught private lessons, lead rehearsals, dealt with equipment finances.)
2015, Attended Teagarden Jazz Camp (second highest band)
2016, attended same camp as well as Brubeck Institute (highest bands in both placing above seniors)
2016, began lessons with Rick Lotter as well as Tim Metz (I stopped lessons with Kelly in 2014)
Summer of 2017
Went from an hour of practicing a day to six hours a day (on average)
Attended Teagarden Jazz Camp, Brubeck Institute, and Monterey Jazz Camp (where I got to play with and study under Jeff Hamilton, John Clayton, Gerald Clayton)
2017 – 2018 (15, freshman year of high school, last year)
Achieved my goal of being freshman drummer in the top high school band.
Formed Bop Patrol
Formed t-Rio
Awards received
Traveled to Savannah and studied under lots of famous people.
Went to Centrum (Studied with Jeff Hamilton, Matt Wilson, Taylor Eigstie, John Clayton, Stefon Harris, Tim Warfield, Terrell Stafford, Tamir Hendelman, Billy Williams and more.
Auditioned and made it into Burbeck Summer Jazz Colony (an international camp where I studied under Carl Allen, Rodney Whitaker, Edward Simon and more.)