The Riverboat Dixie Jazz Band, formed in 1998, aims to play traditional New Orleans-style Dixieland jazz—with the specific intent of re-creating the entertainment experience one might enjoy on a show boat docked at one's town landing. On September 2, 2018, the Valley Jazz Club in Canoga Park, California, served as their virtual steamboat.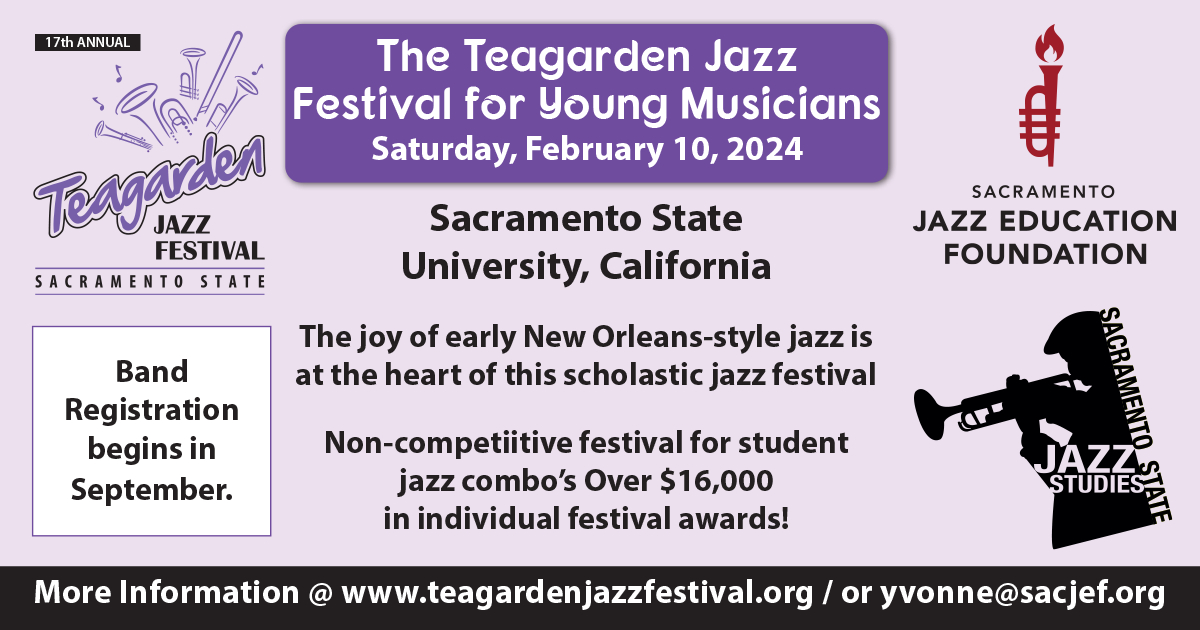 Nine musicians played and sang the "good ol' songs," all from the 1920s and earlier. Their feel-good music brought smiles and enjoyment to the Valley Jazz audience: this is sing-along fare, and many already knew the lyrics, possibly by way of their parents or grandparents. Many of Riverboat Dixie's numbers have remained popular for many decades even as tastes in music have changed: "Margie" has been a favorite since 1920 and the perennial "Baby, Won't You Please Come Home" dates from 1919.
These two selections were sung in engaging original fashion by bandleader and plectrum banjoist Ron Ruiz. Band vocalist Janet Daw performed "Nobody's Sweetheart Now," "Is It True What They Say About Dixie?" and "Angry," stepping down from the stage to serenade members of the audience at their tables. Janet is Riverboat Dixie's "spark plug," encouraging crowd participation and urging those in attendance to "let go" and enjoy the music. And they did.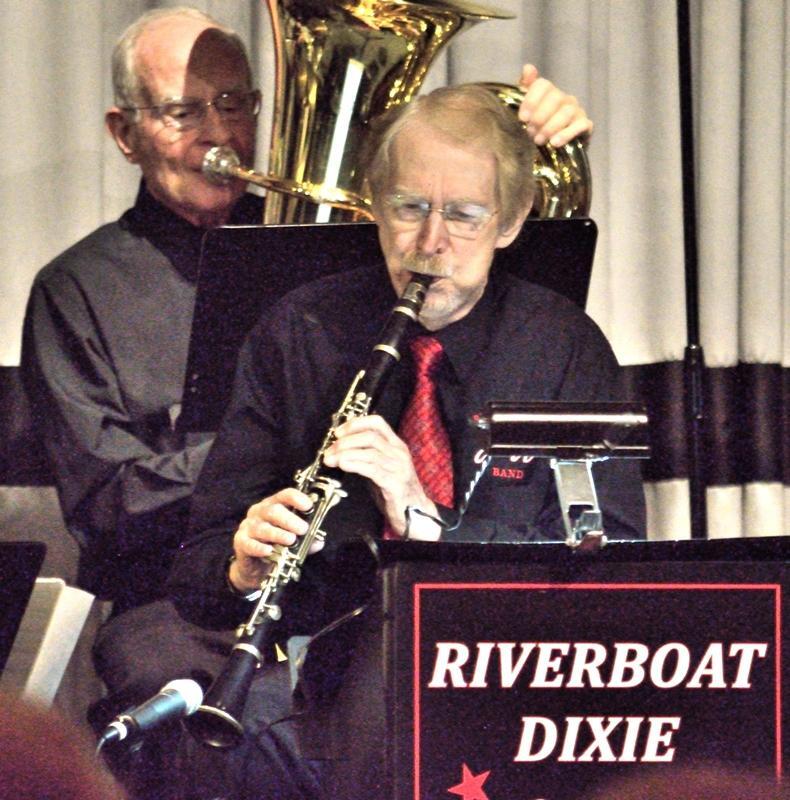 Other tunes, suitably well played, included "Panama," "Back Home Again in Indiana," "Sunday," "Copenhagen," and, as expected, the spiritual, "Just A Closer Walk With Thee." No Dixieland concert would be complete without "Bourbon Street Parade." My favorite selection was "Saratoga Swing," played with contagious timing and syncopation. All songs were well-known, and were greeted as old friends not heard in a while.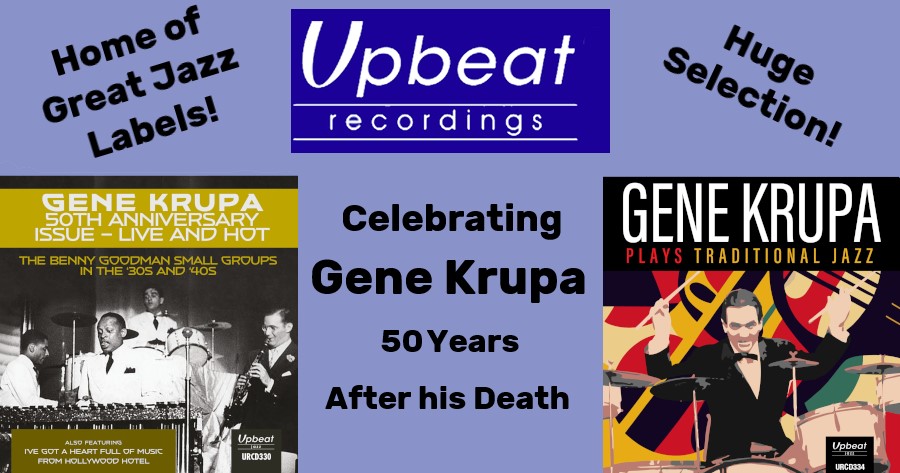 Ken Dickey gets his impressive, gleaming brass tuba to do such wonderful things. It is by far too beautiful an instrument to be hidden in the back row. (If he would put wheels on his tuba, I think he could ride it to work—if he could figure out where to sit.) Most of the musicians in Riverboat Dixie have played together for a long time, making for excellent ensemble playing. Other Riverboat Dixie members are Scott Yawger (trumpet), Ed Hirsch (trombone), Sam Glenn (clarinet), Linda Organ (plectrum banjo), Jim Flynn (drums), and Joanie Adler (piano).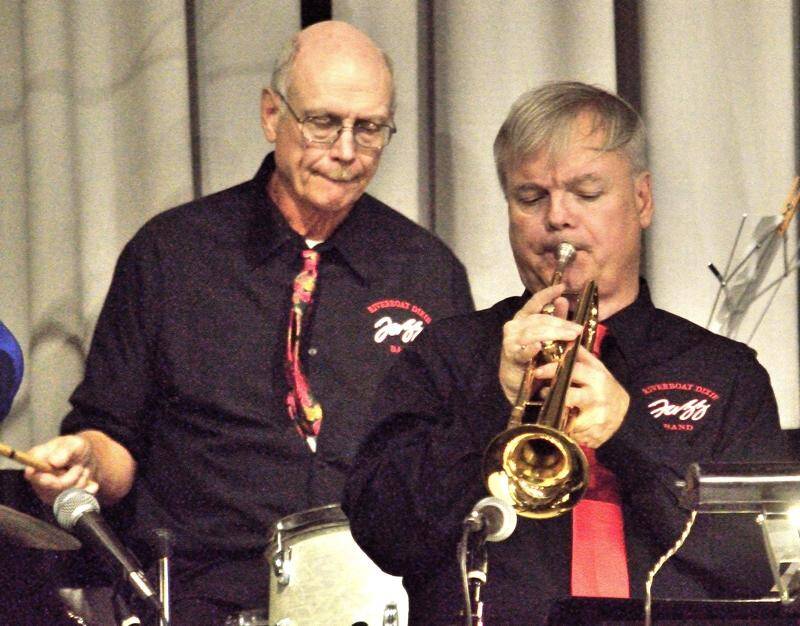 With the final tune, "When The Saints Go Marching In," an umbrella promenade began, as fans commenced to march around the large room with bold and colorful, ornate umbrellas that have never seen rain. These original artful umbrellas, decorated with beads, sequins, and fringe, were pumped up and down or twirled to the music by jubilant marchers. So ended this afternoon of traditional New Orleans Dixie jazz, as the Riverboat Dixie musicians took their bows and prepared to cast off their make-believe show boat to paddle upriver to fans at their next concert.
Dixieland jazz fans and musicians just seem to have more fun than most others at jazz events, openly and proudly exhibiting their inspired joy of their preferred music. That was most certainly the case at this concert by Riverboat Dixie.