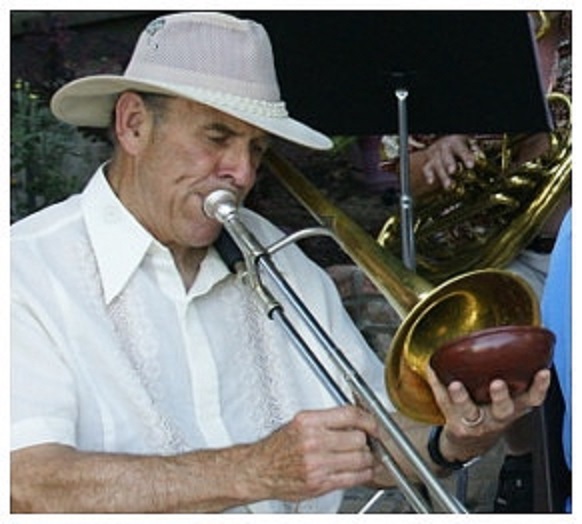 Periodically, the Sacramento Jazz Education Foundation recognizes someone in jazz education with a special Jazz Education Award. This award was created in 2012 by the SacJEF Jazz Education committee to honor regional jazz educators with a long and consistent record of providing education in traditional jazz. Previous recipients include Felicia Weatherly, Celia Cottle, Craig Faniani, and Bill Dendle. Candidates for this award must meet specific criteria, including having a 10+ year history of consistently providing education in early or traditional jazz.
This year we are proud to present this award to musician and educator John Soulis. Founder of the East Bay Trad Jazz Society and its president since 2002, John has consistently provided student musicians an opportunity to learn and play Traditional Jazz, and introduced this jazz genre to his local community.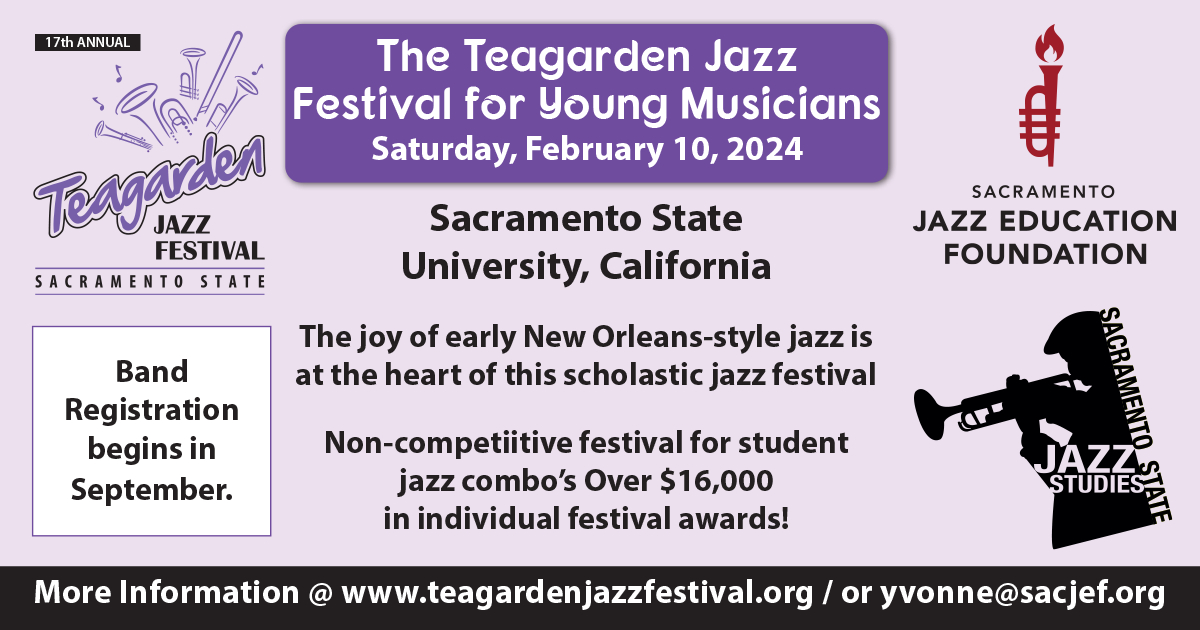 He has hosted mentored jams and youth performances at community events sponsored by the Chamber of Commerce and the City of Fremont, and in such diverse locations as the Hub in Fremont, Newport Mall, Christmas Lane, and Bronco Billy's. John organized the Spring School Jazz Fest with local high schools (since 2001). He has provided in-school jazz presentations, and in 2007 established the annual winter Youth Traditional Jazz Festival, which has included participation by Sacramento area youth bands. Since 2004 John has also been the band director of EBTJS' own community youth band The Jazzinators.
SacJEF is grateful to John for his dedication to preserving and promoting early jazz within his community and beyond.