Since he burst upon the national jazz scene in the mid-1970s, tenor-saxophonist Scott Hamilton has been remarkably consistent. A world-class player from the start, he has always performed high-quality small-group swing. While he can sometimes hint at Zoot Sims and Ben Webster, rather than closely copy earlier stylists, Hamilton has had his own voice throughout his career. He has yet to record an unworthy album.
Since Scott Hamilton has recorded nearly every top-notch swing standard somewhere along the way, his new recording, Danish Ballads…& More, is a logical next step, and a follow-up to his earlier Swedish Ballads…& More. Joined by the great Swedish pianist Jan Lundgren, bassist Hans Backenroth, and drummer Kristian Leth, Hamilton performs material that with (one exception) is unfamiliar to Americans.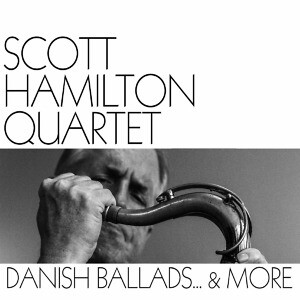 Despite the title of the CD, only three of the ten songs are really ballads; most are taken at a medium-tempo pace. Included are a pair of blues by the great bassist Oscar Pettiford ("Svinninge Blues" and "Montmartre Blues"), a calypso by the equally great bassist Niels Pederson ("My Little Anna"), a couple of swingers ("Take It Easy" and "The Wharf"), a medium-tempo jazz waltz ("Dance Song") and the one familiar piece, "Alley Cat."
Hamilton infuses each of these pieces with a lot of warmth and his infectious phrasing. Lundgren and Backenroth (who occasionally uses his bow) also have concise and worthy solos, and Leth is subtle in his support of the lead voices. The three ballads ("In Love With Copenhagen," "On A Saturday Night," and "In The Still Of The Woods") are given tasteful and pretty treatments.
As with all Scott Hamilton recordings, this set is easily recommended to anyone interested in small-group swing.
Danish Ballads…& More (Stunt Records STU 18102, 10 selections, TT = 60:50) www.sundance.dk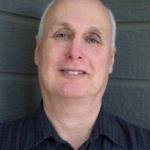 Since 1975 Scott Yanow has been a regular reviewer of albums in many jazz styles. He has written for many jazz and arts magazines, including JazzTimes, Jazziz, Down Beat, Cadence, CODA, and the Los Angeles Jazz Scene, and was the jazz editor for Record Review. He has written an in-depth biography on Dizzy Gillespie for AllMusic.com. He has authored 11 books on jazz, over 900 liner notes for CDs and over 20,000 reviews of jazz recordings.
Yanow was a contributor to and co-editor of the third edition of the All Music Guide to Jazz. He continues to write for Downbeat, Jazziz, the Los Angeles Jazz Scene, the Jazz Rag, the New York City Jazz Record and other publications.