Louis Prima, Jr. and the Witnesses performed in Arizona last December as part of his Southwest tour. As the 4th child and only son of the legendary singer and entertainer Louis Prima, his horn-driven 10 piece band is dynamic and lots of fun! His upcoming tours will be in Florida, New Jersey, Colorado, Connecticut, Pennsylvania, Vermont and Las Vegas. I was able to spend some time with him to pose some questions and delve into his interesting background as a singer, composer and entertainer.
Shelly Gallichio: When did you start playing and getting a band together? Were your first performances in tribute to your Dad's music or were you only involved in the music genres of the times (70s, 80s, etc.)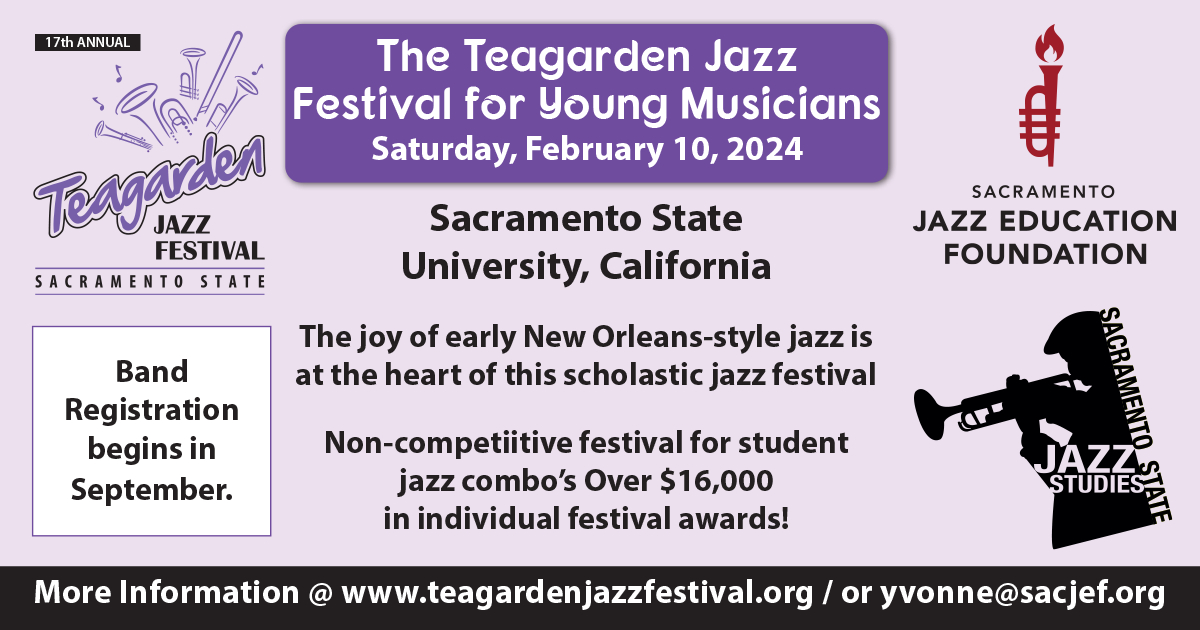 Louis Prima, Jr.: When I graduated high school I had no desire to be in the music business. That lasted about a month. After sitting in with several friends' bands (singing) I got the bug and went in full steam. So in 1983 I started, but that was rock and roll. In 1995, I switched gears and formed a band doing my fathers' stuff, but the timing was not right. I started putting this version of the band in 2004, but did not solidify the lineup and show until 2020.
Did you have a steady gig in Vegas or have you always preferred a "touring" band.
Even back in the rock and roll days, I've been a touring guy! I love the road. I think you can become complacent sitting in one spot. I much prefer bringing my music to the world, seeing new places, and meeting amazing people.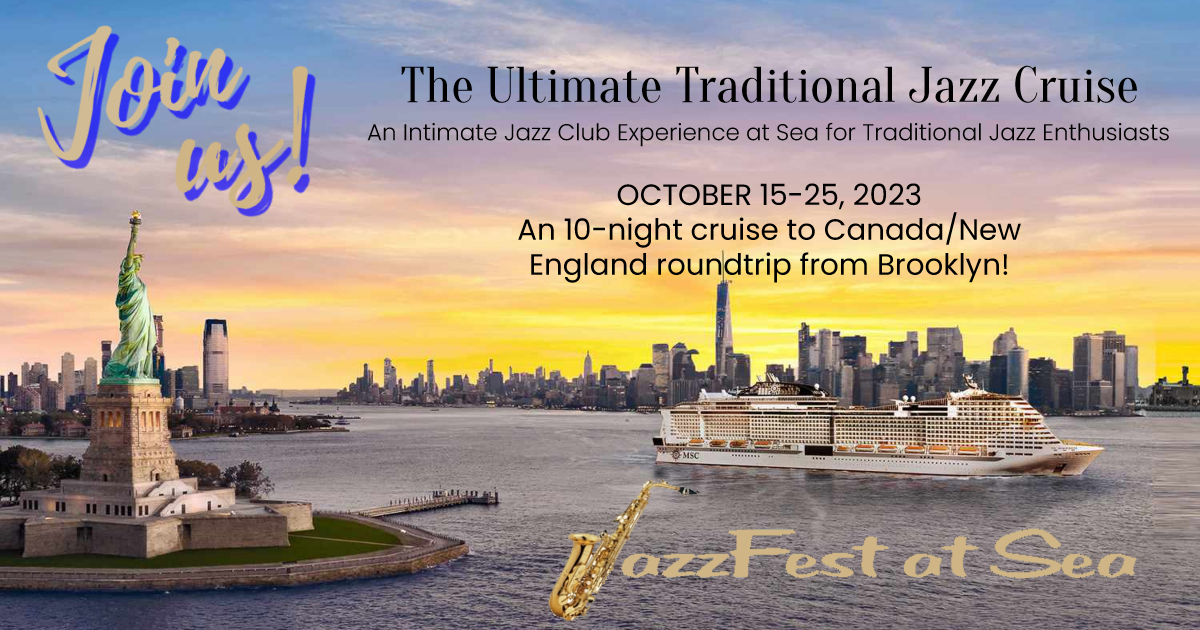 I saw you at the Jazz & Heritage Festival in both 2010 (for your Dad's 100th birthday memorial events) and then again in 2015. Can you describe the differences between the audiences at venues in Las Vegas vs. New Orleans? You also recently performed with Chris Owens at her New Orleans club this past June and at Halloween. Chris' club is catty-corner from the club your uncle Leon Prima had at St. Louis and Bourbon where your Dad got his start. Can you describe what it was like for you to perform at that "famous corner" where Al Hirt's club was also directly across the street. I was attending the opening of the Jazz Camp week on June 20th, but it would have been fun to see you with Chris.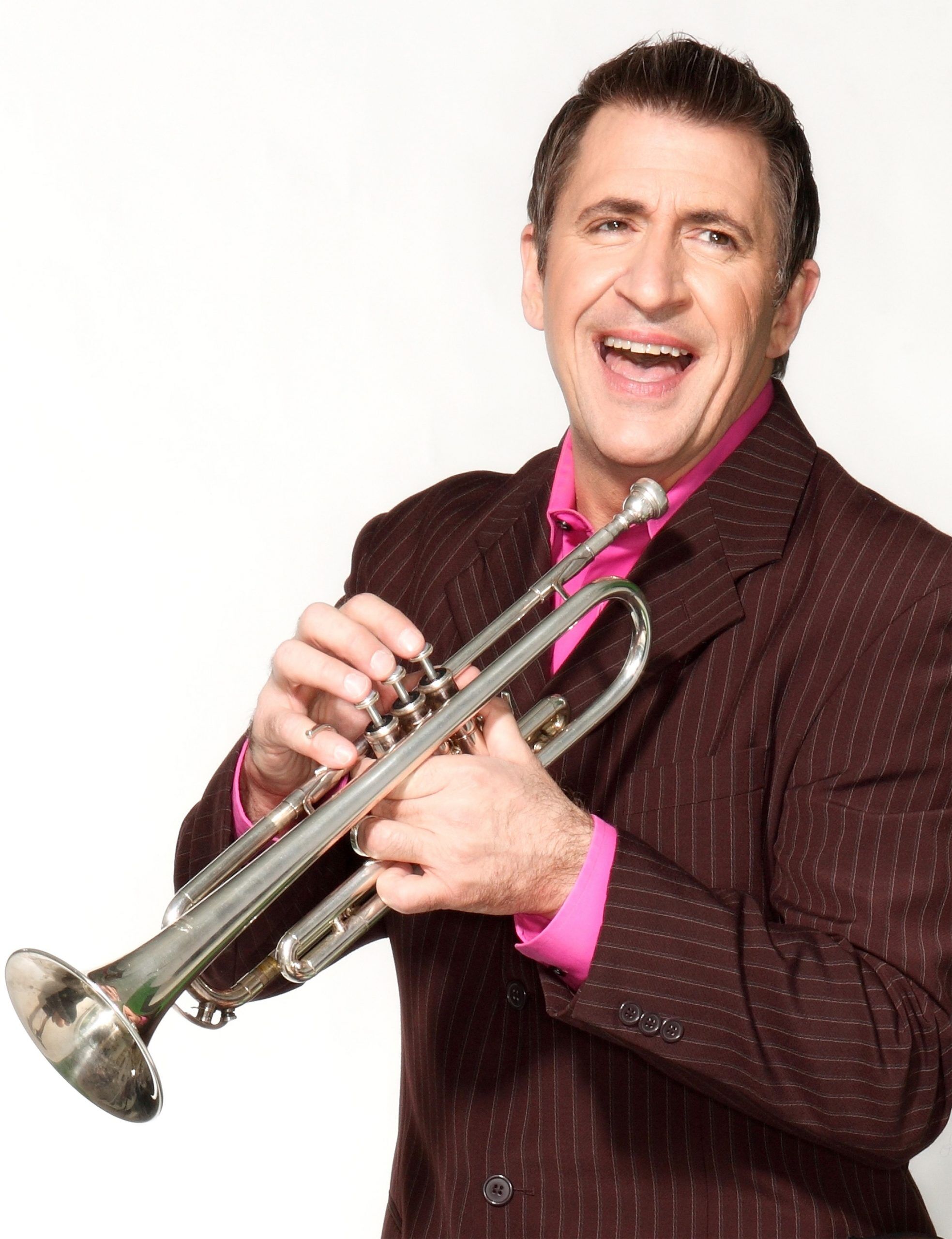 I just moved back to New Orleans, mainly because Las Vegas shows zero love for Live Music. We just did a holiday tour and packed rooms in Arizona and California… but not Las Vegas. It wasn't always like that.
But to really answer the question, New Orleans' love for music trumps about every city in this world. The appreciation for musicians and music is amazing, from street musicians to headliners, they are treated as royalty. Every city we've been to is different. Different tastes, different cultures. You have to be able to cater to the crowds and that's why we don't work with set lists. But New Orleans? That's just true love of music!
Playing on Bourbon Street was pretty cool. I'd love to do it on some kind of regular basis with the whole band, or even a different incarnation of it. But it has to be the right place. The music scene on Bourbon Street has changed… well, all of it for that matter. I'd love to see it bend back in the direction of the culture that put it on the map.
What made you decide to move back to New Orleans recently and return to the site of all those original roots? Your Dad also played at the Monteleone Hotel, a New Orleans treasure with its Carousel Lounge.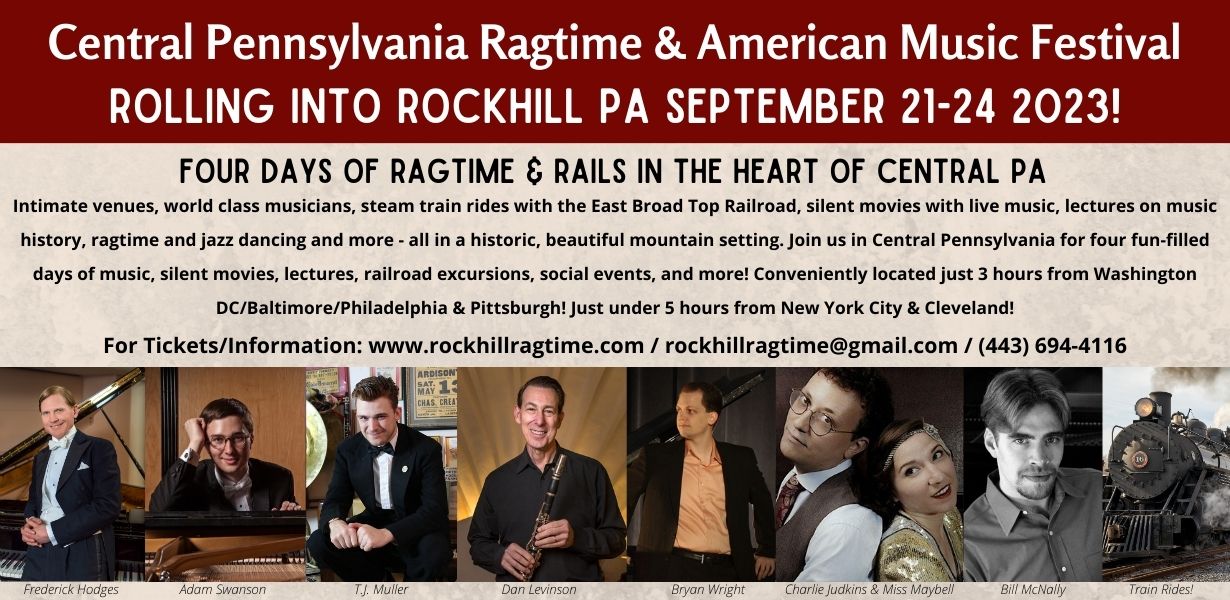 The Monteleone was one of our first gigs away from the west coast. We played there in March, 2006 after Katrina. Anyway, I've wanted to move back for quite some time. I've been playing and visiting since that 2006 show. I have made some very special friendships. I love the music, the people, the food… I love it all. But I raised two boys on my own and I wanted them both to know only one home until they were out of school. I wanted to wait until they had footing and direction. My youngest Anthony decided he wanted to be a fireman in New Orleans, and that's what forced the hand. He got accepted to the academy at LSU, so we all packed up and moved. He is currently in the Kenner Fire Department.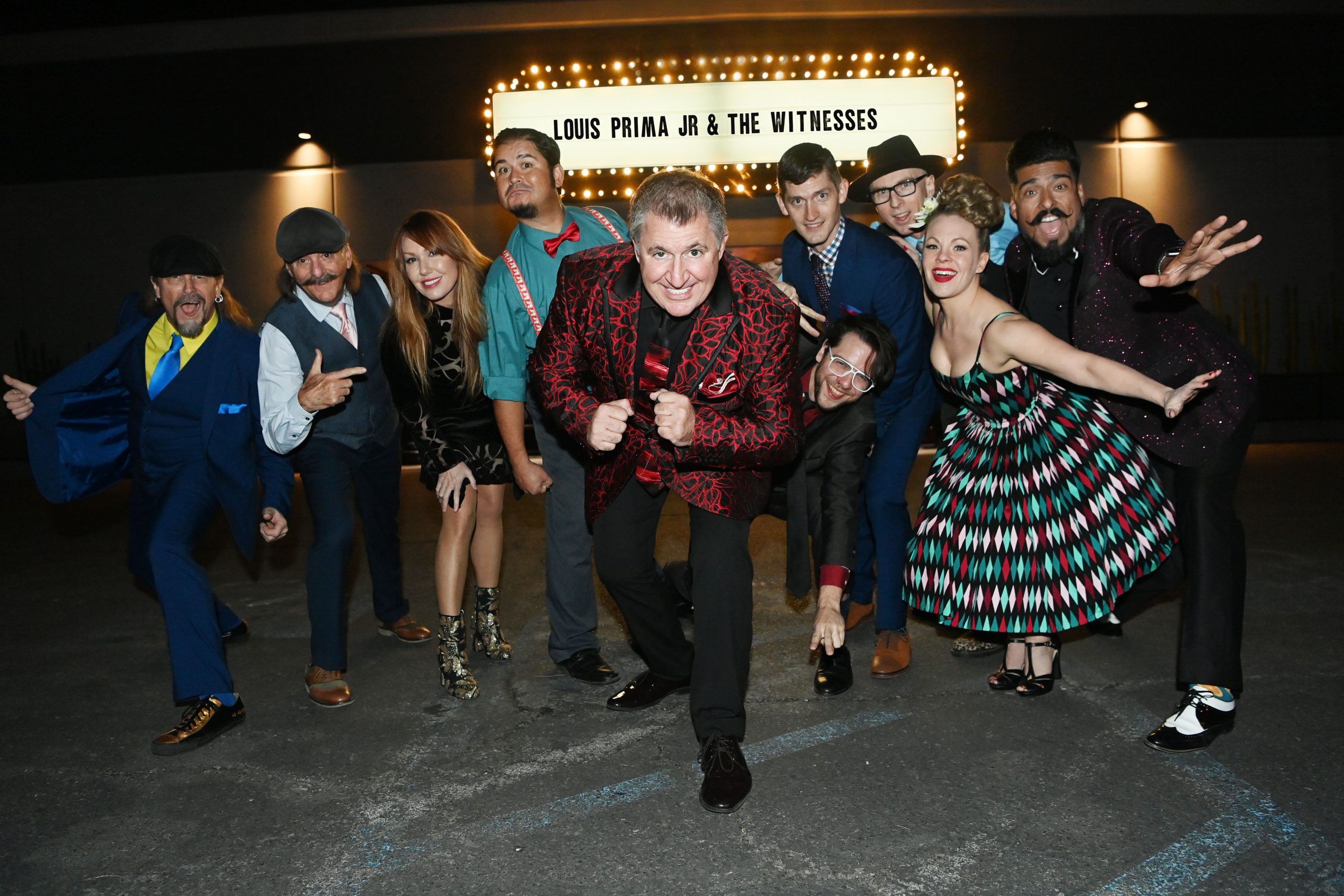 Musical Legends Park has eight statues representing the icons of the local/national music industry, when did you first get to see your Dad's statue? The wonderful Louis Prima exhibit at the Jazz Museum opened May 1, 2019 and I was there at the grand opening of The Wildest Comes Home. I know the exhibits were extended because of recent closures; did you get to see it and the videos, photos, instruments and other memorabilia that defined your Dad's life and work?
I was at the dedication of the statue and accepted it on behalf of my mother Gia Prima. I also played at the unveiling. It is a regular stop when we have friends visit or are with new people to town. I work very close with the Louis Prima/Gia Prima estate on events etc. I was unable to attend the opening at the Jazz Museum due to prior contractual obligations, but I've been there many, many times. All of my father's archives including memorabilia, articles, and history are housed at Tulane University in cooperation with the estate. They're all in the Louis Prima Room.
I know you incorporate your own numbers within a performance, how are you able to integrate the newer original tunes with other standards and the bulk of your Dad's most famous songs?
We do Prima, Prima Jr, and a lot of other surprises. We don't work with set lists, so we are able to cater to the crowd. Some want more Prima, some want more surprises. But we have an obligation to our record label, Warrior Records and Universal Music Distribution, so the majority of our show is dedicated to our three (one of them upcoming) albums. The good news is, the first album was all Prima, and there is one or two on the others. Our fans (whether they are a first timer or not) are rarely if ever disappointed.
What is the biggest problem you have had to overcome as a performer and band leader?
The little "Jr" at the end of the name. Much against popular belief, being an offspring, let alone sharing the name, of the best in the business does NOT open many doors. And people can be judgmental to the point of being rude. "He's not his Father"… There are big shoes to fill here, and I have never wanted to do or be a tribute act. Don't get me wrong, I love my father's music. But I want it to grow and move forward. I want to create new music for future generations to enjoy. Look, I am an artist and song writer. I like to create as much as I love being on stage. And it is important to me to stay true to my own likes and dislikes as well. I've always wanted my own sound, and we have achieved that. I've always wanted a record label to believe in "me" and my music, record us, and distribute it worldwide, and we have achieved that. Now it's just to continue to hold ourselves to a higher standard and be the best possible band we can be. The comparisons to my father are always flattering, and the derogatory ones have become few and far between.
Your audiences always have big smiles on their faces as you bring them so much joy with your exuberance and love of the genre – is it as satisfying for you to be on the other end of the "two way street" of performing? What do you enjoy most about being a band leader and what do you hate most? To cite Hunter Thompson's quote regarding the music business, there's also a negative side!
The negative side IS the business. Let's get that out of the way. The Business End of it is a NIGHTMARE. The joy is the stage, and I can honestly speak for everyone that shares a stage with me, we are enjoying it more than you!! We all work hard every day to perfect our craft, and pour 100% of ourselves into the live shows. It is entertainment, and it is a lost art that we are trying to bring back. But we truly love being on stage, and the smiles that we can create. I love when you can see a face that is not sure what they are getting or one that is having a bad day… and to see that face change to laughter and joy… that's what I do it for. And the stories we hear after the shows.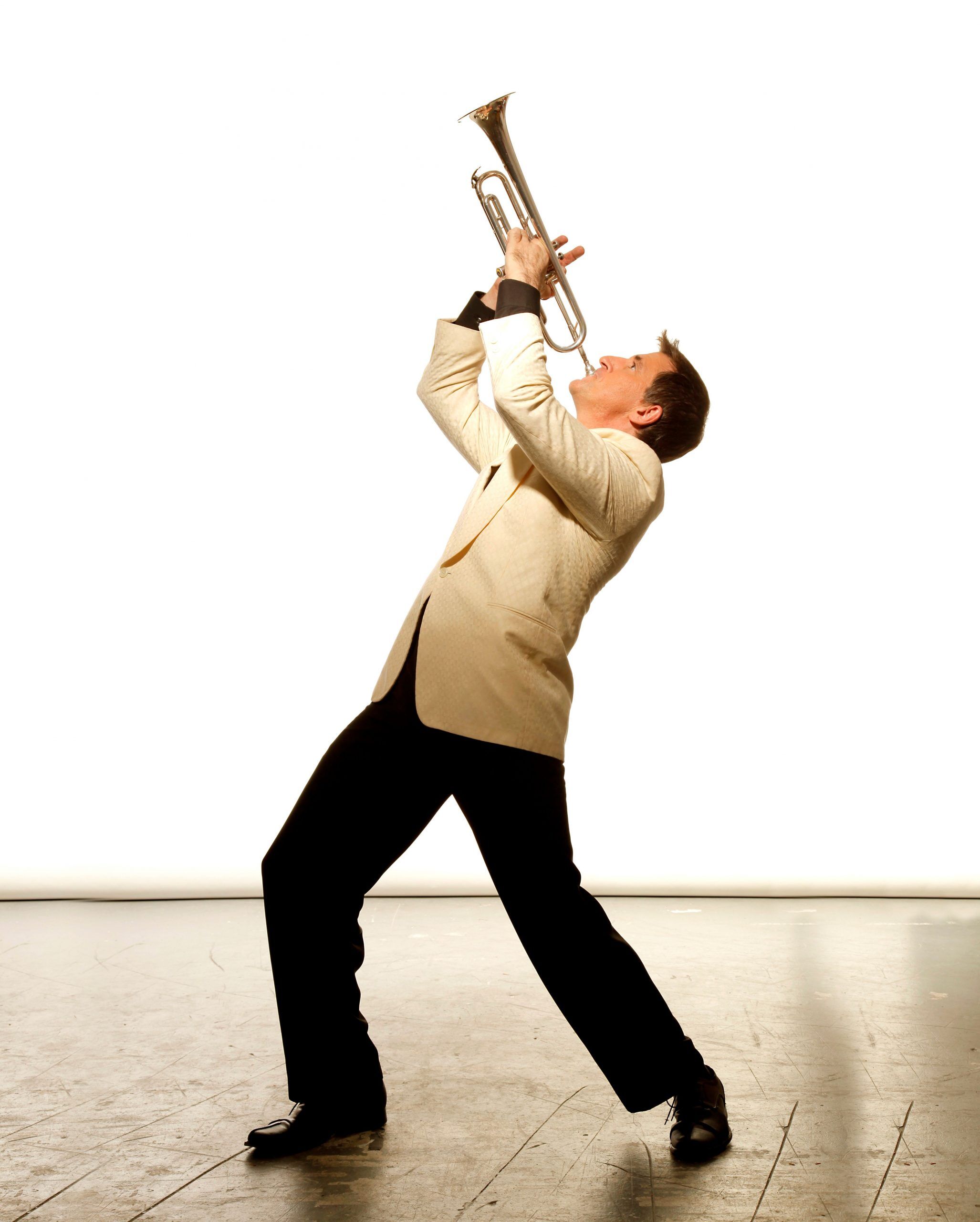 What is your fondest memory of being part of such a famous family, a moment that just your immediate family shared? Your Dad's final years were heartbreaking and I'm sure influenced you in many ways, witnessing your Mom's strength and for you just trying to be a teenager—a difficult period that must have had a strong influence on your attitudes and resolutions—are there any you could share with us?
Most of the memories I hold dear are being on the road with my Dad; his joy and the way he treated people. I don't think there is any defining moment there, just witnessing his love of laughter and his respect for everyone.
BUT! I was in the studio with him almost daily as he recorded his last album, and I think that trumps hearing his voice come out of the orangutan in Disney's Jungle Book!! I just viewed it all as normal. I mean, I knew my dad and mom were famous, but I just thought it was all normal. He dragged us to church every Sunday, argued with servers over serving us wine, told us stories. We played golf all the time.
As far as the later years, yeah, that was rough. For the first six months with my dad in a coma, my mom lived in a motor home outside Cedar Sinai Hospital in Los Angeles. She spent 14 years battling his will in court. She spent over 30 years repairing his estate and rights, protecting and securing his music's future.
Louis Prima Jr and the Witnesses have released three albums:Return of the Wildest(2012),Blow(2014), and Hey Skinny Santa(2021). Visit his websiteLouisPrimaJr.comfor additional tour dates and information.