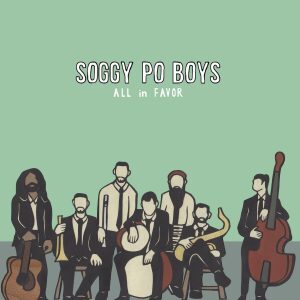 With a contemporary New Orleans sound drawing on funk, brass, and even calypso you'd never suspect the Soggy Po' Boys hailed from Dover, New Hampshire. They've held down a weekly residency there since 2012, but in a schedule of as many as a hundred gigs a year they are well traveled all over the East Coast.
They first jammed at a Mardi Gras gig performing in a funkier electric mode but as the hours wound down they started calling traditional jazz and swing tunes. Eventually the group evolved into the dual reed septet of today. There's no retro to their sound, no putting on airs, this is living music respectful of the source, played by consummate professionals. Involving the audience is somewhat of a mission statement for the band. Their accessibility has brought them a lot of press, and plenty of work.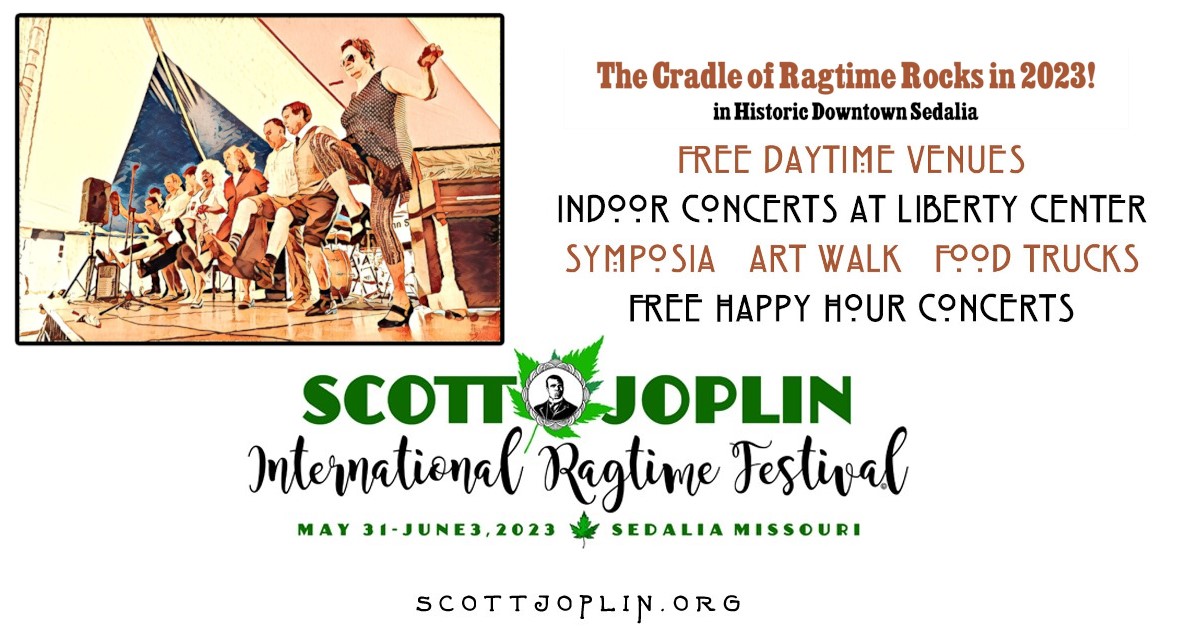 Their fifth album, All in Favor, proves they deserve the attention they are getting and more. The band has star power, speaking to the moment while staying mostly within the norms of traditional jazz. The musicians are all extremely talented, some working as educators in their day jobs. As someone whose love of New Orleans music extends beyond Preservation Hall this band was a wonderful find.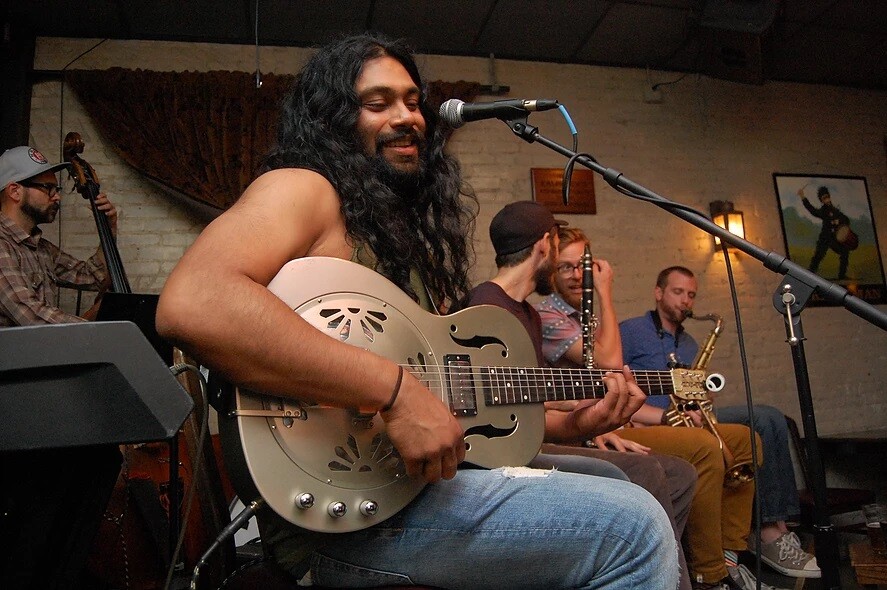 Guitarist Stu Dias, apart from looking like a F…ing rock star, has perfect vocals for the classic New Orleans vibe that permeates their music. Stu has a Joe Cocker, Aaron Neville, Van Morrison, Bill Withers, kind of voice, and he knows how to use it. His interpretation of Irma Thomas's soul ballad, "It's Raining", sounds like a radio classic. He could easily craft a solo career in the "adult contemporary" market, (nobody tell him!)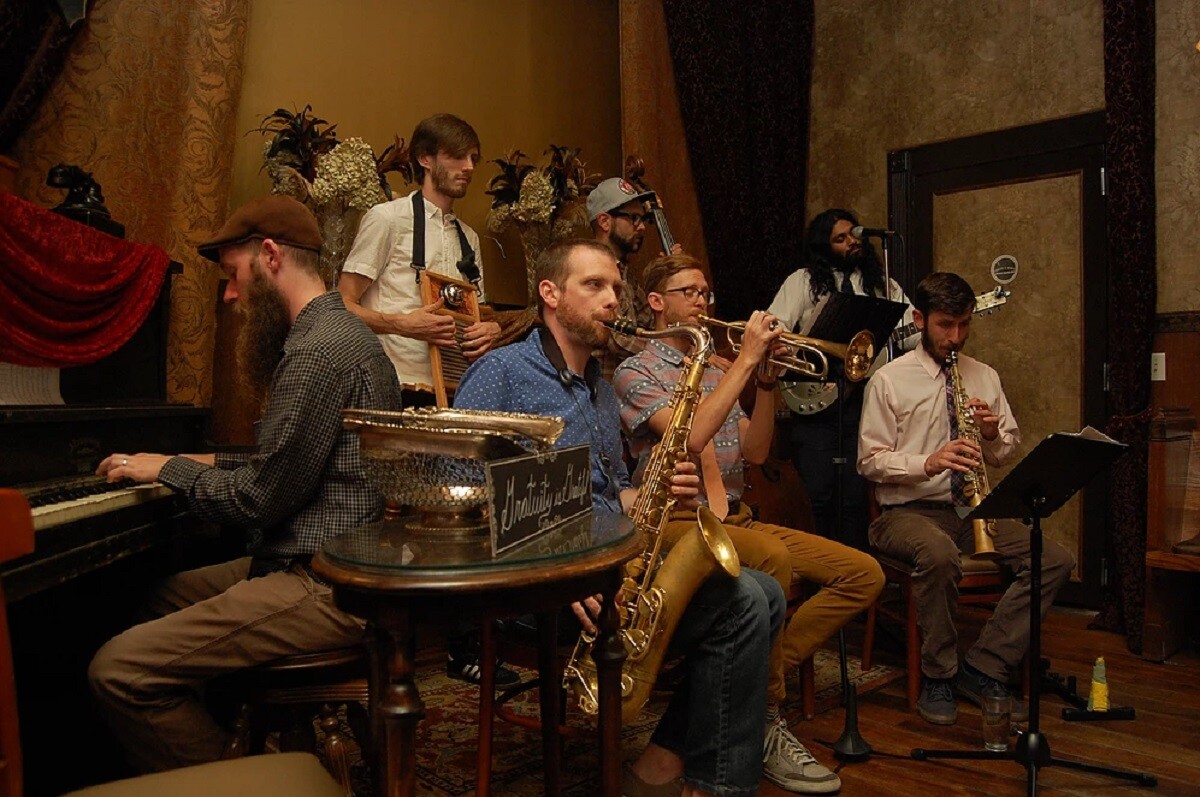 Other classic New Orleans titles include "Indian Red" and "Joshua Fit the Battle of Jericho." They take a smooth R&B roadhouse approach to "I'll Never Get Out of this World Alive". The band show of their chops on trad classics including "Hotter than That", "Blues My Naughty Sweetie, Gives to Me", "Shag" and perhaps surprisingly "Sweet Lotus Blossom." Three numbers take on a calypso vibe, something popular among the hipper trad jazz acts way down yonder.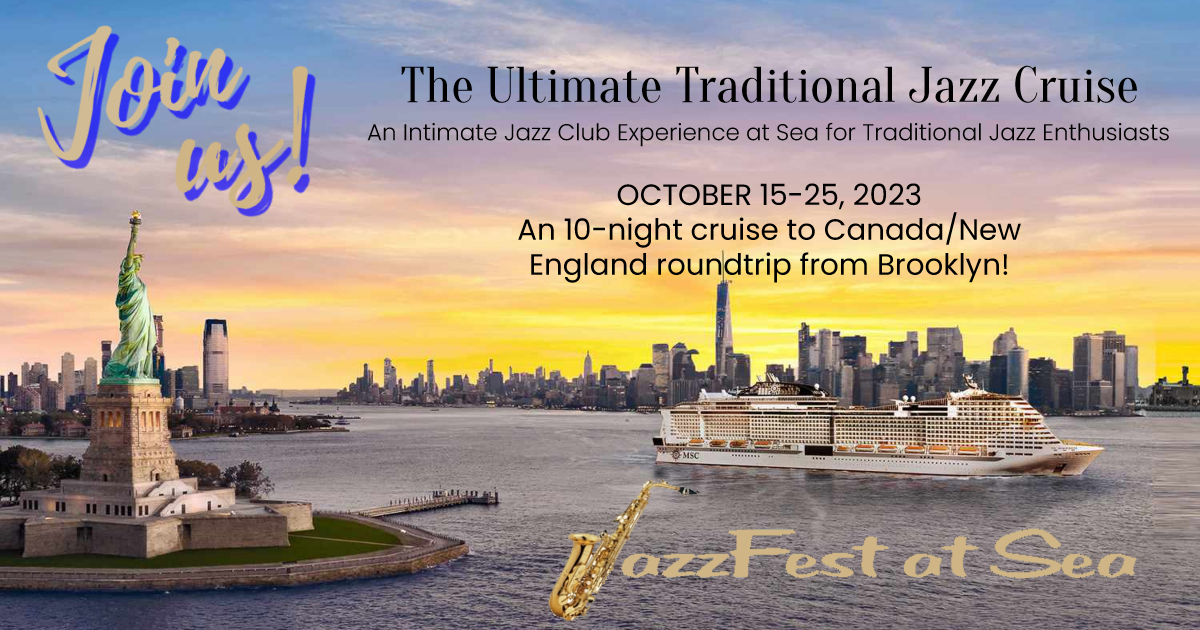 It's the romantic soul inflected numbers which stand out to me. Their previous efforts included original material, and had a darker vibe, which explains the sugar skull band logo. Heard on a New Orleans Jukebox this album could have been cut anytime in the last 50 years, meaning "oh yeah, they got it".
---