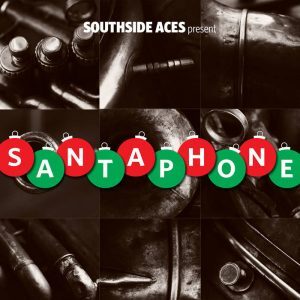 The Southside Aces have been serving up hot New Orleans jazz in Minneapolis since the early 2000's. They were mentored by Charlie Devore and Bill Evans of The Hall Brothers Jazz Band and other legends of a revival scene going back to the  1950s. At one point the area was a destination stop for New Orleans musicians on the road, now the Aces keep that flame alive in the frozen north.
After a slew of albums in the 2000's they haven't had a new one since 2014 but stay very active with an event or two a week. It's no surprise that in December a few of those events are holiday themed, their Christmas album, Santaphone, is one of the most engagingly entertaining I've heard all year.
As always seems to happen with Christmas albums the normal sextet is joined by an equal number of guests. Everyone seems to be having a ball delivering fiery versions of Christmas favorites and a few unique comedy tunes including the title track about a tinsel laden sousaphone. There is one other original on the 11 track album, "Santa's New Suit", a shimmying female vocal group tune. Classics include everything from "Away in the Manger", to "This Christmas" and "Christmas Night in Harlem" à la Louis Armstrong.
Can you play Christmas music successfully in a New Orleans ensemble style? The answer is a resounding yes. This is great trad jazz even as music, but it also evokes a flood of Christmas feelings from the melancholy to the gay. Humor is certainly on order, and both lyrical and instrumental interactions will bring smiles. Even if you aren't likely to pass through the Twin Cities you can trust that they know how to survive a cold December. Santaphone should have a place on the shelf of every trad jazz fan seeking to heat up the season.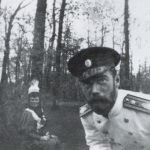 Joe Bebco is the Associate Editor of The Syncopated Times and Webmaster of SyncopatedTimes.com. He is available for liner notes and other writing or to give your website an overhaul. Reach him at [email protected]