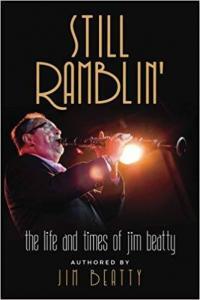 Still Ramblin': The Life and Times of Jim Beatty
by Jim Beatty, 607 pages; paperback $20
Jim Beatty is an 84-year old semi-retired New Orleans-style clarinetist. Perhaps best known for his association with the late cornetist Jim Goodwin, Beatty (who doubles on soprano) has been featured at a countless number of gigs during the past 65 years. As is revealed during his colorful memoirs (Still Ramblin': The Life and Times of Jim Beatty), he seems to be able to remember practically all of them, and has a good story about most of his engagements.
This large book, which is over 600 pages, never loses one's interest due to Beatty's friendly writing style and his ability to know what is most significant and unique about a situation. He was born and raised in Jamestown, New York, a working-class neighborhood that he captures in rich detail throughout the book, whether covering the late 1930s or the late '70s. While his father was a professional, if part-time, clarinetist, he never gave his son any lessons. Their on and off relationship is a constant throughout the book, not helped by the fact that the older Beatty loved nothing more than drinking.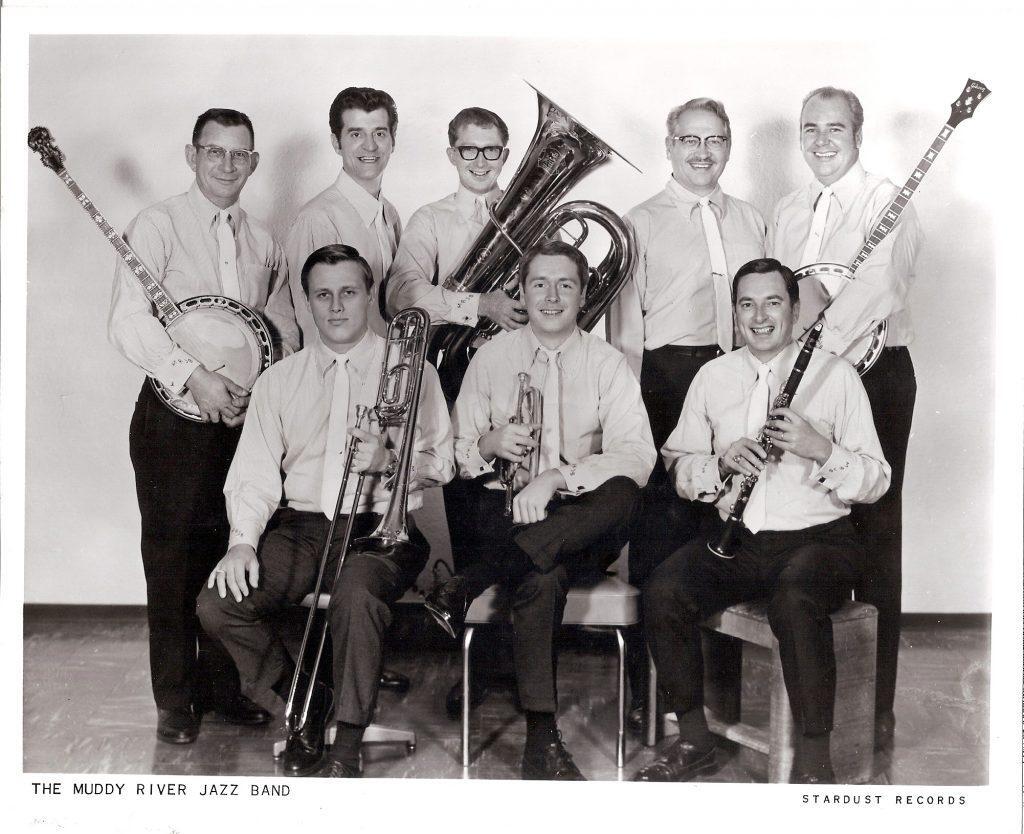 One of the more humorous aspects of his memoirs is that Jim Beatty shared his father's love affair with alcohol and enthusiastically talks about drinking in nearly every situation, yet he never became an alcoholic, got seriously ill, or had his life adversely affected by the bottle. He relates numerous sad stories about many of his associates who were defeated by liquor but he himself must have an iron constitution!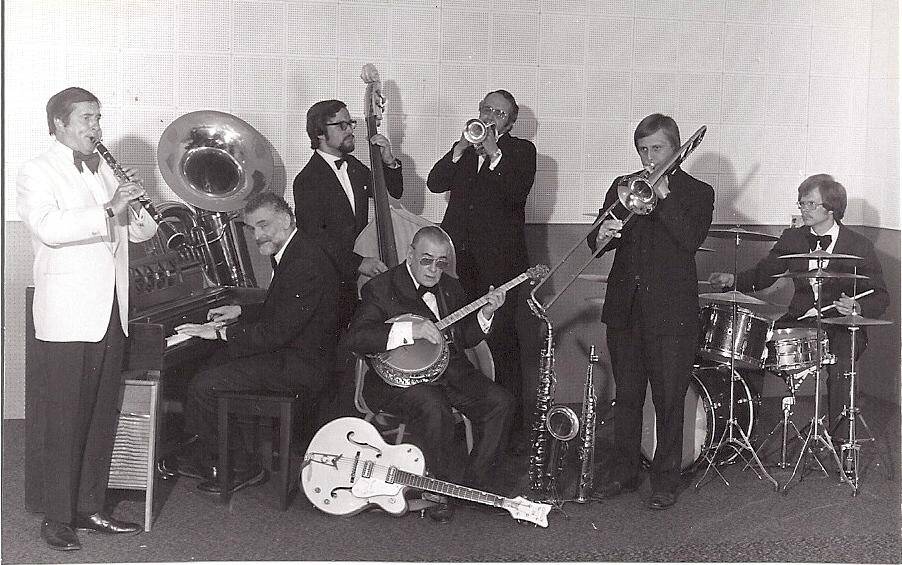 Still Ramblin' is filled with memorable stories whether it is about Jamestown and Beatty's relationship with his many relatives, his early experiences playing music, his visits to New York and New Orleans, his friendships with Omer Simeon, George Lewis, Ernie Carson, Jim Goodwin, and Wild Bill Davison, serving in the military, leading popular local bands in Jamestown, his life in Portland (which seems to have had a very active traditional jazz scene) which he moved to in 1967, his visits to Europe (particularly England), a religious experience, and his unusual friendship with the King of Romania. Happily married for over a half-century, Beatty clearly has enjoyed his life yet his memoirs has its dramatic episodes and surprising twists and turns, along with plenty of humor.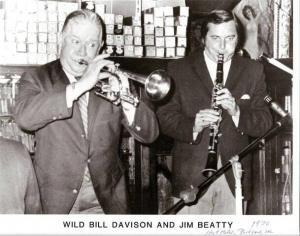 While Jim Beatty retired in 2014 when he turned 80, spending the next three years writing his autobiography, he is still open to playing if the situation is right. He can be heard on small label recordings as the leader of a quartet and larger combos in addition to sets that match him with Goodwin, Davison, and Carson plus a final Christmas jazz album.
Still Ramblin', which is available from www.amazon.com or directly from the author at jimbeattyjazz.com, is highly recommended to anyone interested in classic jazz or learning about the jazz life. It is one of the best jazz memoirs that I have read.
Subscription Options
---
Or get the Print Edition with Online Access. To get the print edition of The Syncopated Times use this Paypal link. After you pay you will be issued a coupon for free online access.