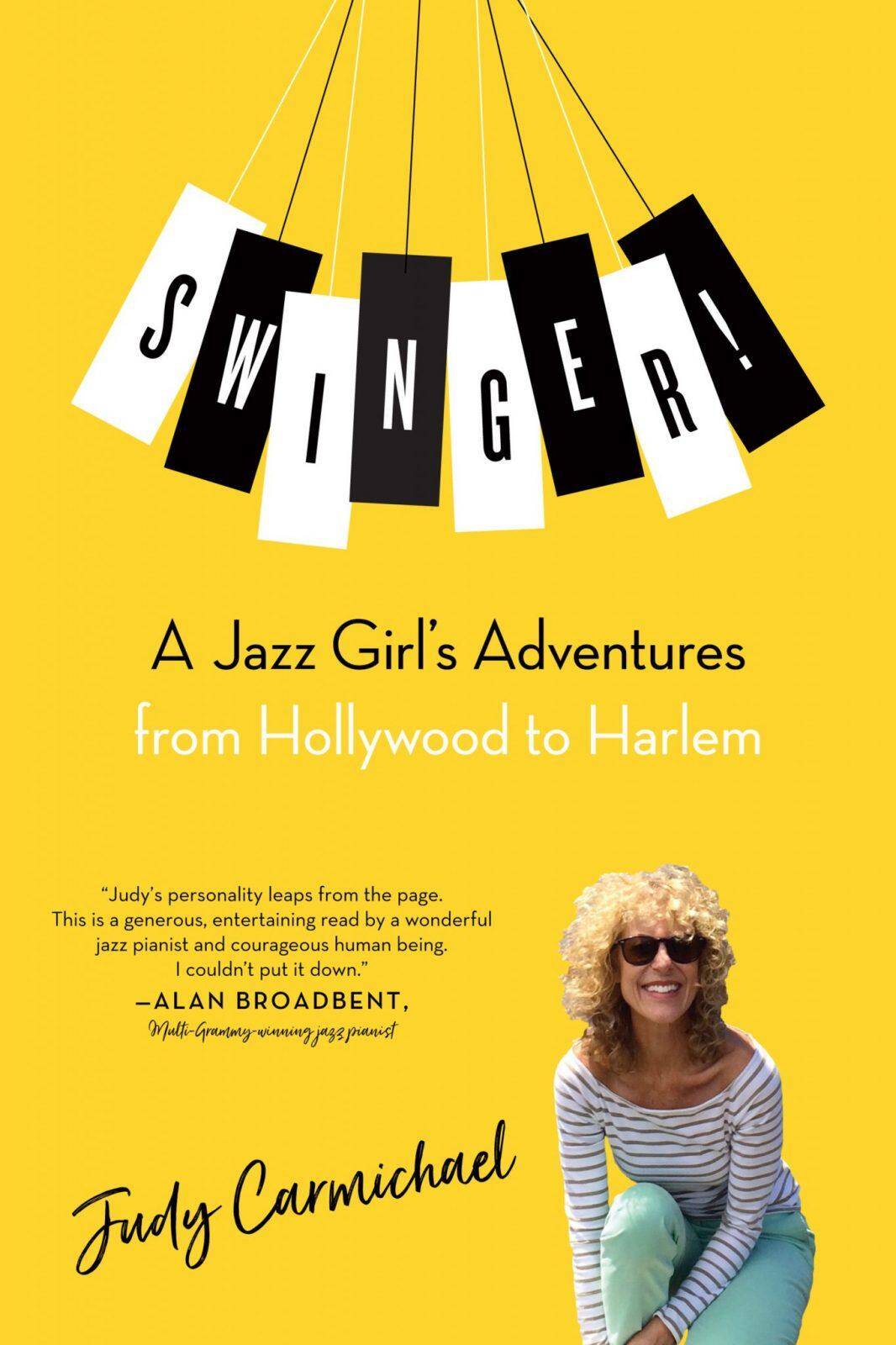 Swinger! By Judy Carmichael
Swinger! A Jazz Girl's Adventures from Hollywood to Harlem
By Judy Carmichael
C&D Productions, Sag Harbor, N.Y. (www.judycarmichael.com)
262 pages; $18.95/softcover
Stride pianist extraordinaire Judy Carmichael candidly admits to being a Pollyanna, a characteristic which, she knows, annoys many people. In this marvelous memoir, the California-bred jazz gal recalls several Pollyanna moments—such as jam sessions with costumed cartoon characters at one of her first piano gigs at Disneyland—but the book's most powerful messages come in Judy's courageous retelling of her many walks down the dark side of the street.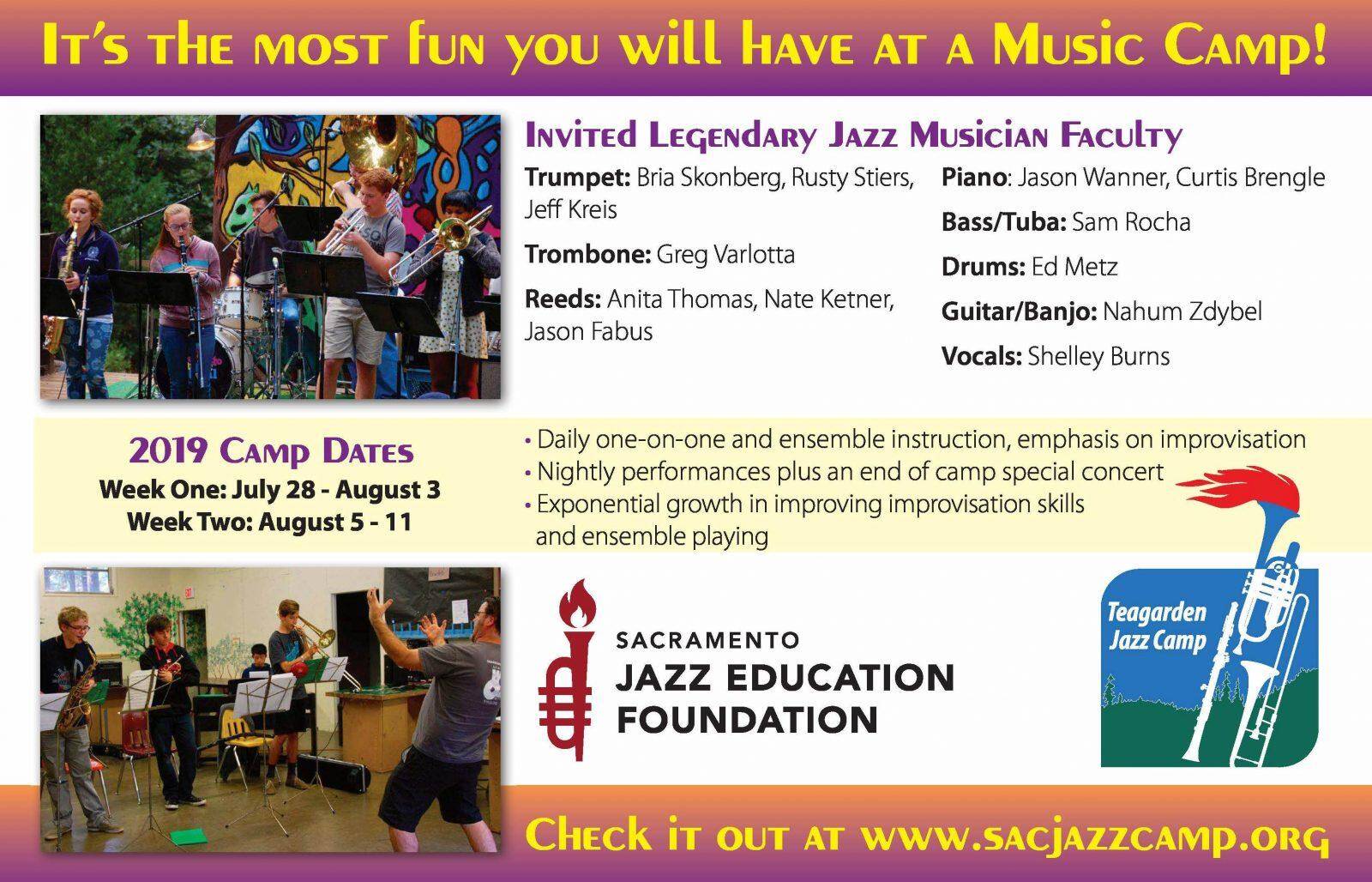 For every sweet meeting with jazz greats such as Sarah Vaughan, Count Basie, and Antonio Carlos Jobim, there are sour encounters with an abusive grandfather, an alcoholic father, and a neurotic mother. And later in the book, whole chapters describe in detail how a frightening cancer diagnosis in 2003 threatened her career, her self-image, and her very life.
In fact, Judy shows good judgment as a writer by beginning the book with the Big C scare before flashing back to her troubled childhood and slow rise up the show-biz ladder before returning to health issues in later chapters.
Along the way, readers are treated to Judy's colorful recollections of gigs huge and humble, friends and boyfriends, faithful and far-fetched, and travels to increasingly exotic locations. Swinger is the story of a California surfer-girl, a German major in college who dreamed of a job in counterintelligence but instead became a beauty queen, an actress, a pool shark, a quarterback, and— eventually—a jazz musician.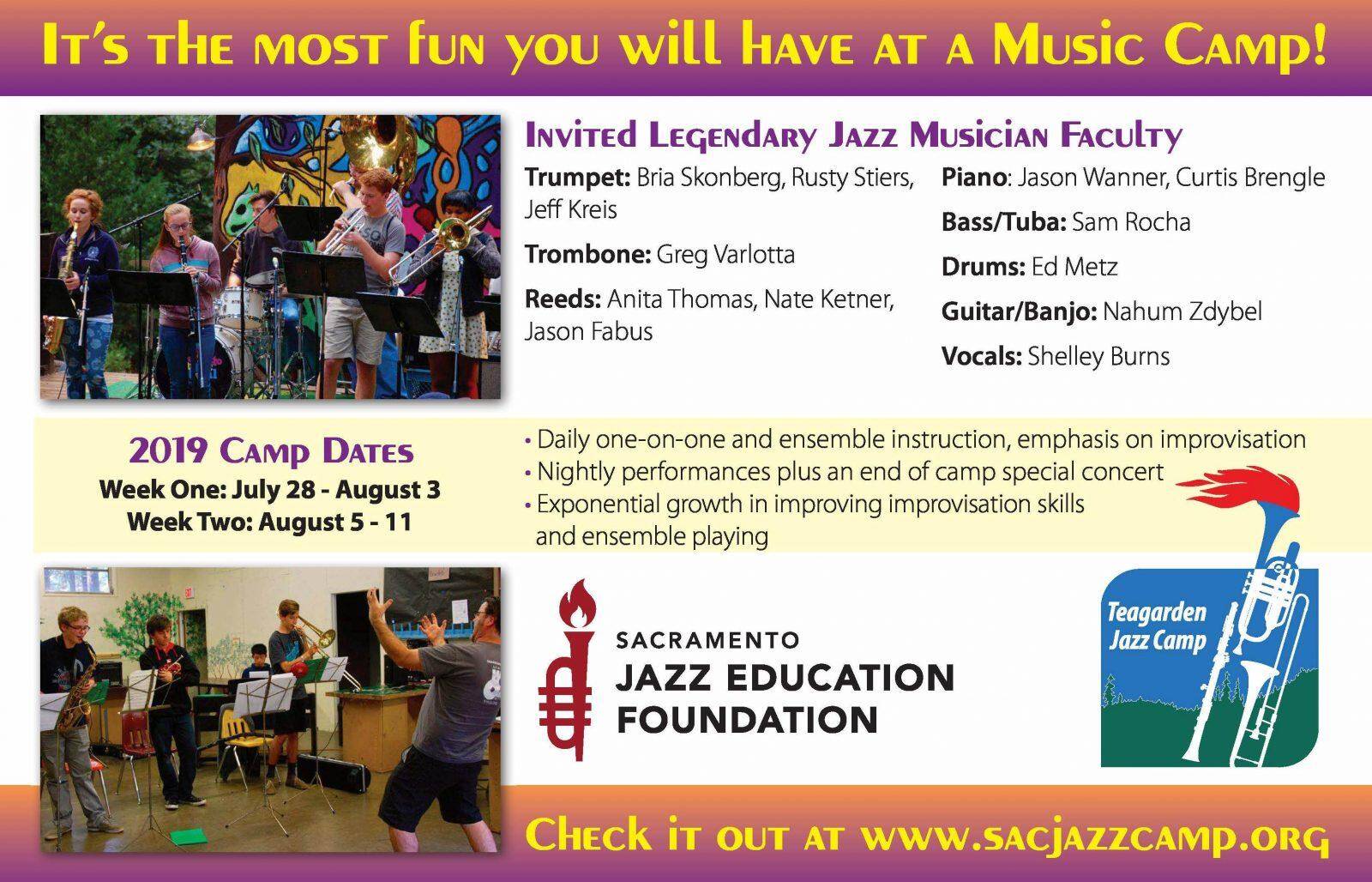 And her breezy, conversational prose style makes Swinger swing as smoothly as a happy hour reunion among old friends.
Besides relating scores of personal anecdotes—some titillating and some tragic—she also dispels misconceptions people have about jazz musicians, including the myth that they all play music because it's fun and they love it. That's not to say it's a miserable existence nor that they hate it, but Judy makes it abundantly clear: they do it for the money.
In fact, making the music often fills only a scant few hours of their work days. "Musicians spend most of their time hustling for jobs and traveling," she writes. So much for spotlights and glamor.
Judy learned a hard lesson early in life about how musicians can be financially cheated. Worse than the short bread, however, was the fact that the scammer was a member of her own family. Here's how it went down.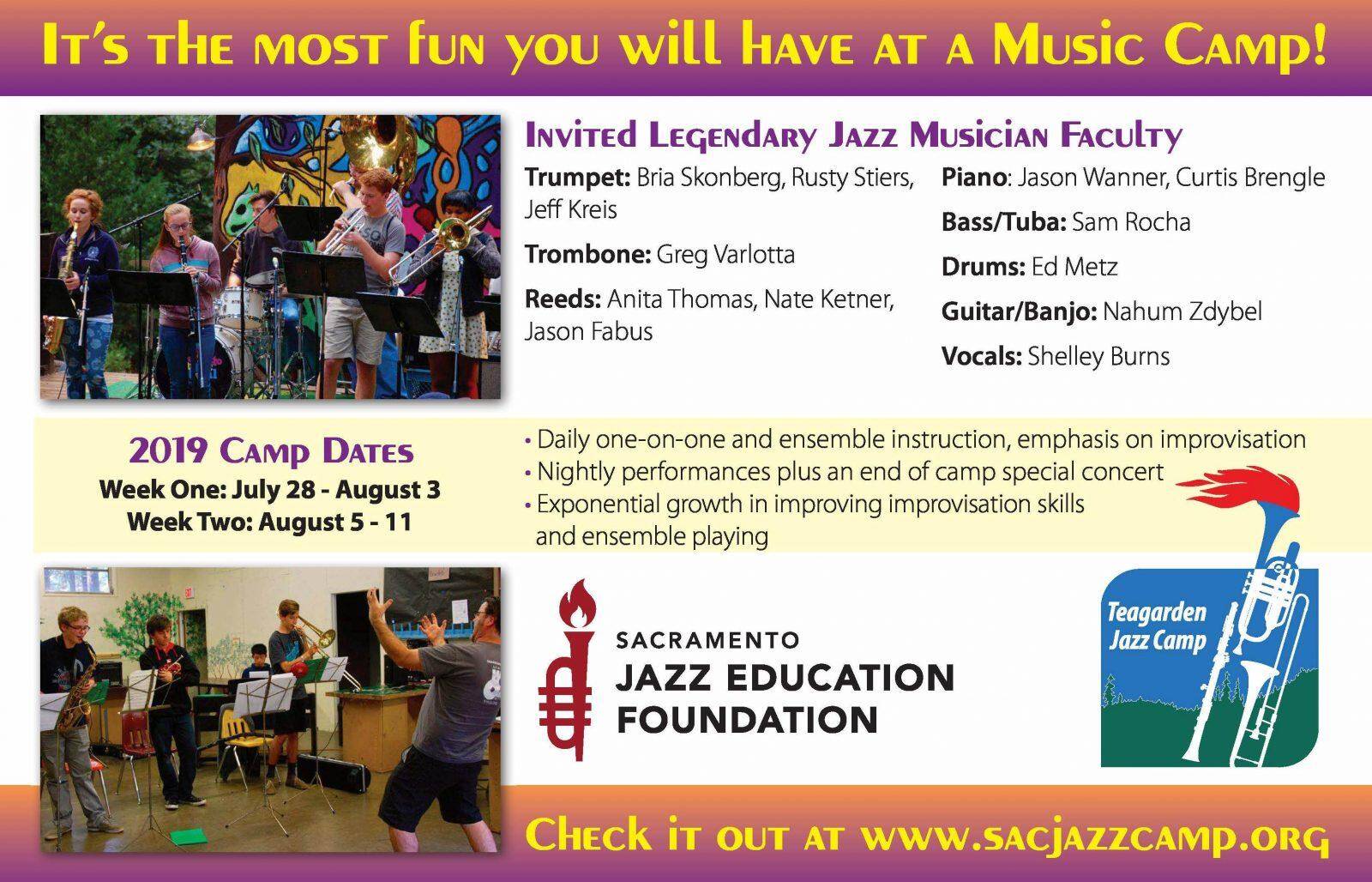 When Judy was about 6 years old in 1963, her paternal grandfather—a notoriously strict disciplinarian she described as a "gruff, intimidating German-Scot"—had promised $50 to the first of his grandchildren who learned to perform Scott Joplin's "Maple Leaf Rag" and another $100 for the first to play Joe Northrup's "Cannonball Rag."
Judy pressured her piano teacher to coach her through the Joplin hit, and she easily beat her cousins to the punch by mastering "Maple Leaf."
As my grandfather begrudgingly handed me the fifty dollars, he said, "Don't bother learning 'Cannonball Rag.' I'm not giving you the hundred dollars."
Musicians take note: Always get a deposit.
Stories of musicians not being paid abound, she noted late in her narrative. "I've managed mostly to avoid that. Still I've had a few battles." For instance, one night in the District of Columbia after finishing a week-long engagement, Judy personally confronted a shady assistant nightclub manager and shamed him into opening his office safe to prove his claim that the club was short on cash, money that had been contractually guaranteed to her and her musicians. When he entered the combination and flung open the door, Benjamins and fiddys poured forth and into Judy's waiting hands.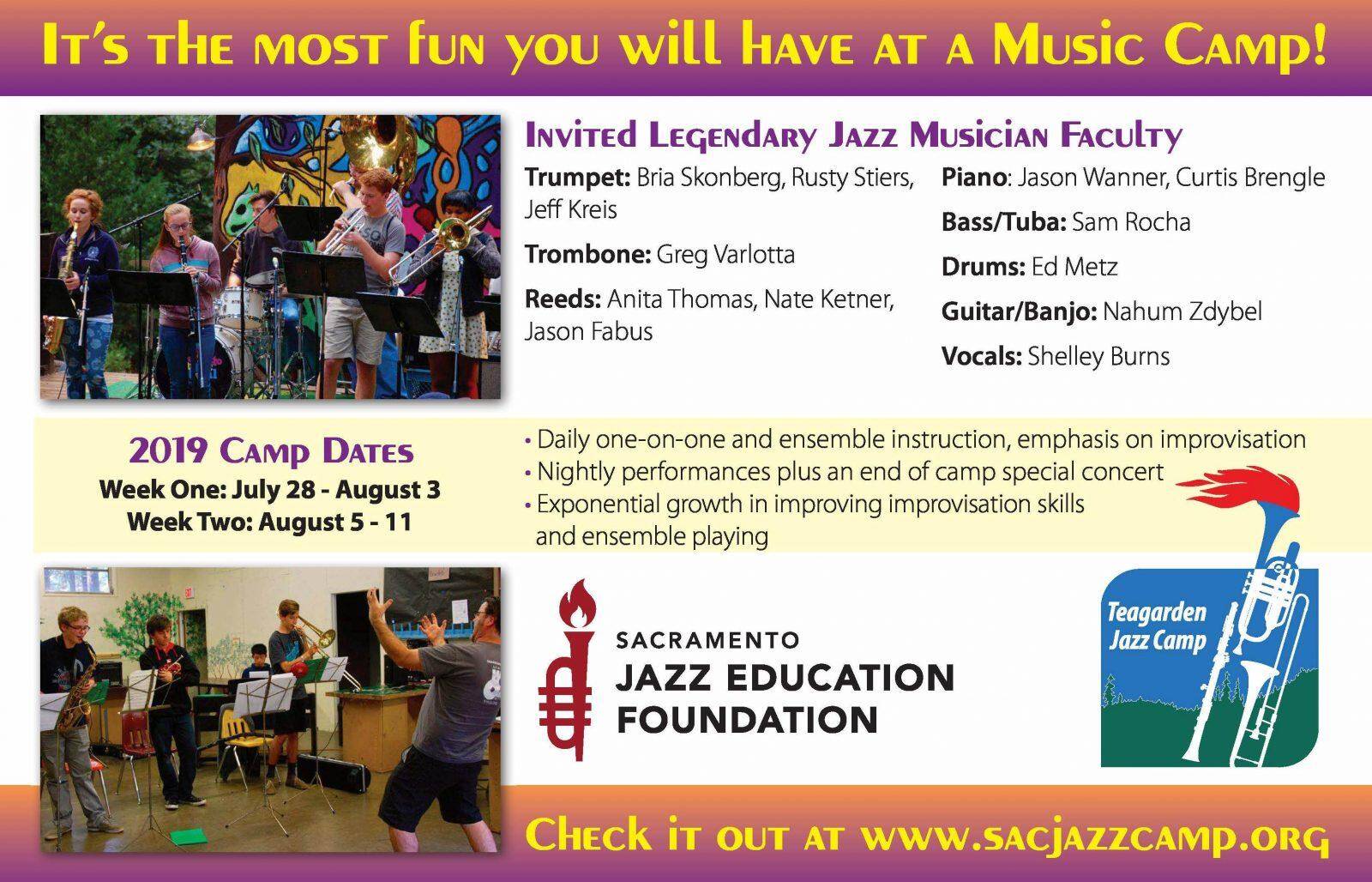 Swinger takes readers on a wild ride from Costa Mesa to New York City to which Judy moved in 1985. It takes us into tape-strewn recording studios and dimly lit piano lounges, from grungy bar gigs to elegant venues like Tanglewood and Carnegie Hall. We hear her play rags at the Tale of the Whale bar on the good ship Pavilion Queen and we hear her take it all in stride at Hanratty's in East Harlem.
In other chapters, Judy reluctantly watches a porn film, trudges through a Hawaiian rain forest with Sarah Vaughan, auditions as a rodeo rider, flirts with Mr. Big, and gets a kiss from Paul Newman, and that's before she gets to Brazil where things get seriously interesting.
One of the memoir's high points is the creation in 1980 of Two Handed Stride, her first ensemble album on which she performed with several Basie veterans including Marshal Royal, Freddie Green, Red Callender and Harold Jones.
Another memorable moment came in 1992, when Judy became the first jazz musician to be sponsored by the U.S. government for a tour of China. On that trip and others, she thanks her stars for sidemen Michael Hashim on sax and Chris Flory on guitar, both of whom played in her early trio and, later, her quintet.
In 2000, three years before being diagnosed with cervical cancer, Judy became host of Jazz Inspired. Among her many guests on the radio show have been Billy Joel, Skitch Henderson, Jerry Wexler, Steve Allen, and several folks from outside music who have found in jazz inspiration that has contributed towards their work in other fields.
As she wrapped up the memoir, Judy recalled asking Count Basie his opinion on the secret of life.
"Listen," he told her. "Just listen."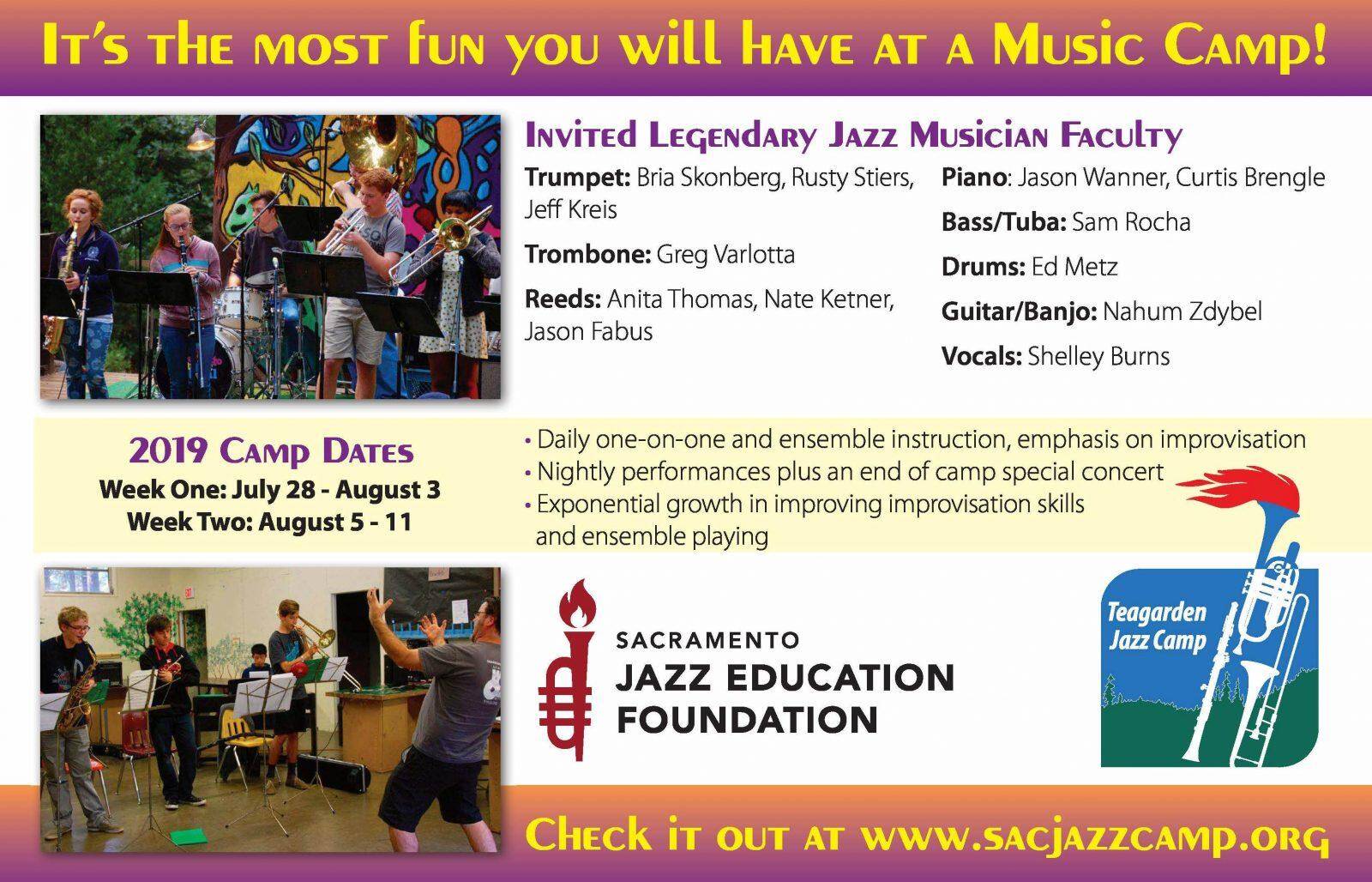 For those seeking answers to such questions, I suggest you read Judy's book. Just read it.
—Russ Tarby
Related Story: Jazz Inspired on Long Island
---
This is what our print edition feels like. If you want good news to read with your morning coffee, order a print subscription. You'll get full online access to our archives, web extras, and our next issue will arrive at your door. Online only access to all of our original material is also available! Support Hot Jazz Journalism- Subscribe