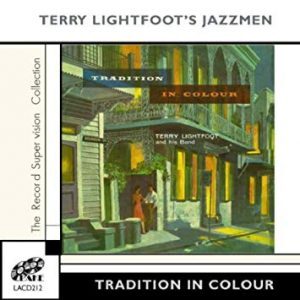 Terry Lightfoot (1935-2013) was a significant British trad clarinetist and bandleader for several decades. After leading a band in 1952 and serving in the RAF, he put together Terry Lightfoot's New Orleans Jazzmen in 1955 and had hits during the trad boom during 1961-62 with "True Love," "King Kong," and "Tavern In The Town." His band was popular enough to open for both Kid Ory in the late 1950s and Louis Armstrong in 1965 during their European tours.
While one can hear aspects of Johnny Dodds and George Lewis in his playing, Terry Lightfoot had a fluent and personal sound on clarinet. He stuck to trad and (at his most modern) swing throughout his career and was always a bandleader except for a period in the late 1960s when he was part of Kenny Ball's group. Lightfoot's best known sidemen were drummer Ginger Baker (of Cream fame) and Ball but the clarinetist, who was always a crowd pleaser, was the main star.
The British Lake label has released quite a few Terry Lightfoot albums through the years. Tradition In Colour and Trad Parade serve as excellent introductions to Lightfoot's brand of hot jazz. Tradition In Colour has him at the head of his pianoless sextet with such sidemen as Colin Smith, Sonny Morris, Kenny Ball, or Mike Peters on trumpet and John Hunt, John Bennett, or Phil Rhodes on trombone.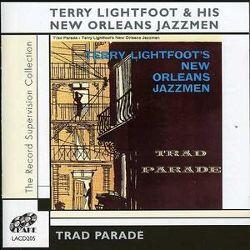 Eleven of the numbers on this CD originally comprised the 1957 LP Tradition In Colour which has a color in each of the song's titles. Most of the other selections are taken from EPs of the era. Highlights overall include a clarinet showcase during a previously unreleased "Lady Be Good," "Blue Turning Grey Over You" (excellent Colin Smith trumpet), "Red Wing," "Panama," and "Coney Island Washboard."
Trad Parade features Lightfoot during 1959-60 when his band included trumpeter Alan Elsdon, trombonist Phil Rhodes, and banjoist Paddy Lightfoot who helped Lightfoot with the vocals. The repertoire is a bit wider than usual, going from Sidney Bechet's "Egyptian Fantasy" and "Dippermouth Blues" to Horace Silver's "The Preacher," "It's Life," and "Sit Down, You're Rockin' The Boat." As was always true with Terry Lightfoot's music, the results are quite fun.
Tradition In Colour
(Lake LACD 212, 22 selections, TT = 69:57)
Trad Parade
(Lake LACD 205, 18 selections, TT = 64:53)
www.fellside.com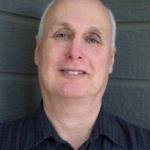 Since 1975 Scott Yanow has been a regular reviewer of albums in many jazz styles. He has written for many jazz and arts magazines, including JazzTimes, Jazziz, Down Beat, Cadence, CODA, and the Los Angeles Jazz Scene, and was the jazz editor for Record Review. He has written an in-depth biography on Dizzy Gillespie for AllMusic.com. He has authored 11 books on jazz, over 900 liner notes for CDs and over 20,000 reviews of jazz recordings.
Yanow was a contributor to and co-editor of the third edition of the All Music Guide to Jazz. He continues to write for Downbeat, Jazziz, the Los Angeles Jazz Scene, the Jazz Rag, the New York City Jazz Record and other publications.