On The Radio
Probably not many reading this have experienced enough birthdays to remember the evenings of elegant big band ballroom performances, hosted and broadcast live to the then very large radio audience of music fans, and glamorized by a mellow-voiced announcer. Al Alexio, vocalist and master of ceremonies for the Buzz Maddox Octet, wanted to revive that memory from the past for this concert at the Valley Jazz Club, simulating a 1939 big band radio broadcast from a fictional prestigious location, as he recreated a pre-war radio broadcast from "a Make Believe Ballroom."
As the announcer, Alexio identified each tune about to be played, often with brief commentary or tune history, and later closed the program with a flowery statement as might the 1939 announcer have done: "You have been listening to the music of Buzz Maddox and his renowned orchestra, playing for your dancing and listening pleasure, from the legendary Magnolia Ballroom, high up in San Diego's Washington Hotel, overlooking the beautiful Pacific Ocean. We hope you have enjoyed this broadcast of music and good times, and will join us again, soon! This is Al Alexio, bidding you, good night and good listening." It was nostalgic and fun to hear the dated spiel, and gain perspective on those early days of big band live radio broadcasts, conveying the feeling of a special, perhaps even lavish, music event or happening that was being shared with an envious radio audience.
In the Ballroom
Back at the "real" ballroom at the Canoga Park, California, Elks Lodge, The Buzz Maddox Octet achieved remarkably full big band sound for an octet, thanks to good arrangements and good musicians. The good news is that there are bands this good playing very danceable and listenable music from the Golden Era of big bands. For a practical matter, fulfilling the challenge of big band music with a reduced size band enables many more venues and jazz clubs to afford to book the big band sound. Certainly the purist enthusiast may say for eight musicians to sound like 14, compromise may be necessary—and what enthusiast wouldn't enjoy 14 musicians playing favorite big band tunes if it were physically and economically possible? However, as commented earlier, this octet is remarkable, achieving the goal of playing well, and making it possible for more music fans to enjoy the big band sounds. You will be pleasantly surprised when you hear them playing their carefully worked out arrangements, with precision.
As the music started, the dance floor quickly filled with couples of varying age, skills, and determination, but always with fun and enjoyment. Tunes included: "You'd Be So Nice To Come Home To," "Blue Moon," "A Foggy Day In Old London Town," "Angel Eyes," "Georgia On My Mind," and a medley of "Hello Dolly" and "Cabaret," all featuring vocalist Al Alexio. He did a splendid job of bringing the "big band boy singer" to us with energetic and enthusiastic clear, full-voiced presentations of the era.
The Band
Members of this octet were: Buzz Maddox (leader, trumpet, flugel horn), Kevin MacKeldie (piano), Sam Glenn (tenor sax), Sean Rez (bass), Ed Weiss (trombone), Wayne Hildebrand (drums), and Dennis Kaye (clarinet, baritone sax). Features included the big baritone sax with that wonderfully resonant deep tone that added a granular zest to "I Love You;" Neil Hefti's "Cute," with drums featured throughout; and full band instrumentals of "Stars Fell On Alabama," "Last Dance," and south of the border for rhythmically interesting "Brazil," popularized by Xavier Cugat's orchestra.
The band presented an entertaining, and in this case, informative, program, while being most respectful of the category of music they played. The Buzz Maddox Octet is a fine, well rehearsed band, playing to perfection the music they love, from the Golden Era that many of us appreciate.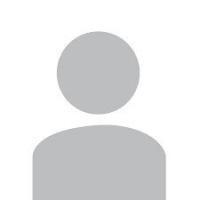 Harvey Barkan has reviewed live jazz events for several decades. His work has been published in the LA Jazz Scene, The American Rag, and many other publications.