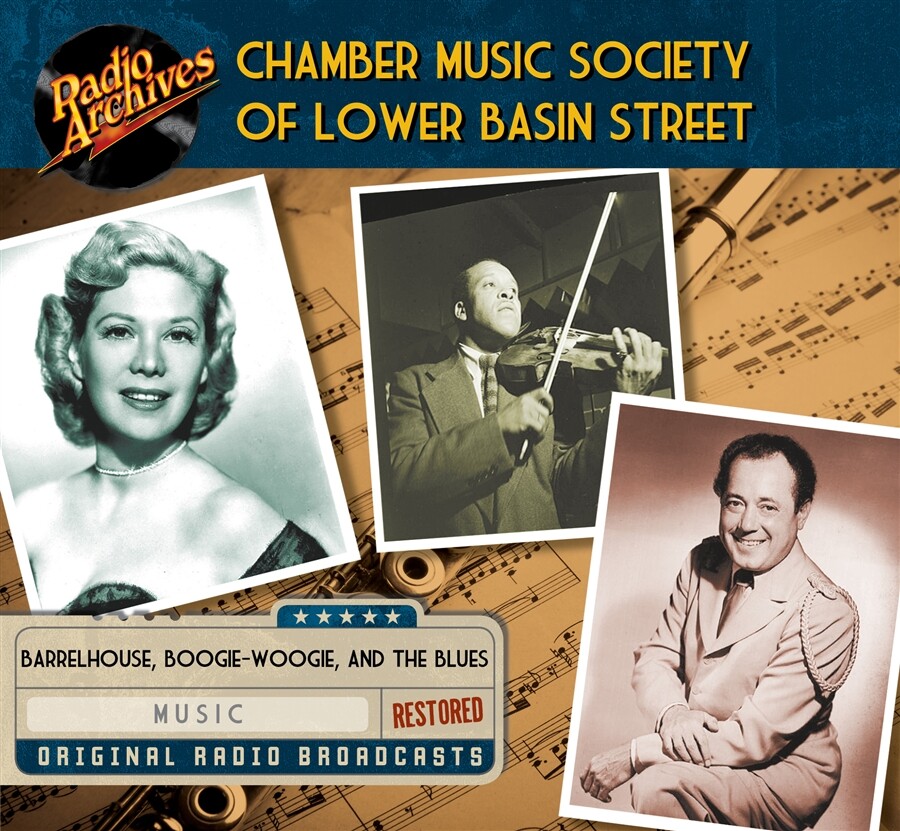 On Feb. 11, 1940, a new weekly radio program made its debut. Called The Chamber Music Society of Lower Basin Street, it was a satire of classical music broadcasts where the announcer could often be stuffy, excessively high-brow, and a little too intellectual for his own good. Hosted by Gene Hamilton (who was renamed Dr. Gino Hamilton), the show had all of the musicians being introduced as either Professor, Dr. or Maestro. The program mixed together humorous commentary and occasional comedy acts with excellent music.
Trumpeter Henry "Hot Lips" Levine led a Dixieland octet that was sometimes introduced as a Dixieland Philharmonic Orchestra. Reed wizard and arranger-composer Paul Laval wrote for a 10-piece woodwind ensemble that employed everything from piccolo to contrabassoon and ranged from a jazz version of "Peter and the Wolf" to swinging the classics pieces and even a polka. Most shows had a guest star, often from the jazz world, who generally played two numbers. The 1940 season also featured a vocal on two on most shows by the program's biggest discovery, Dinah Shore.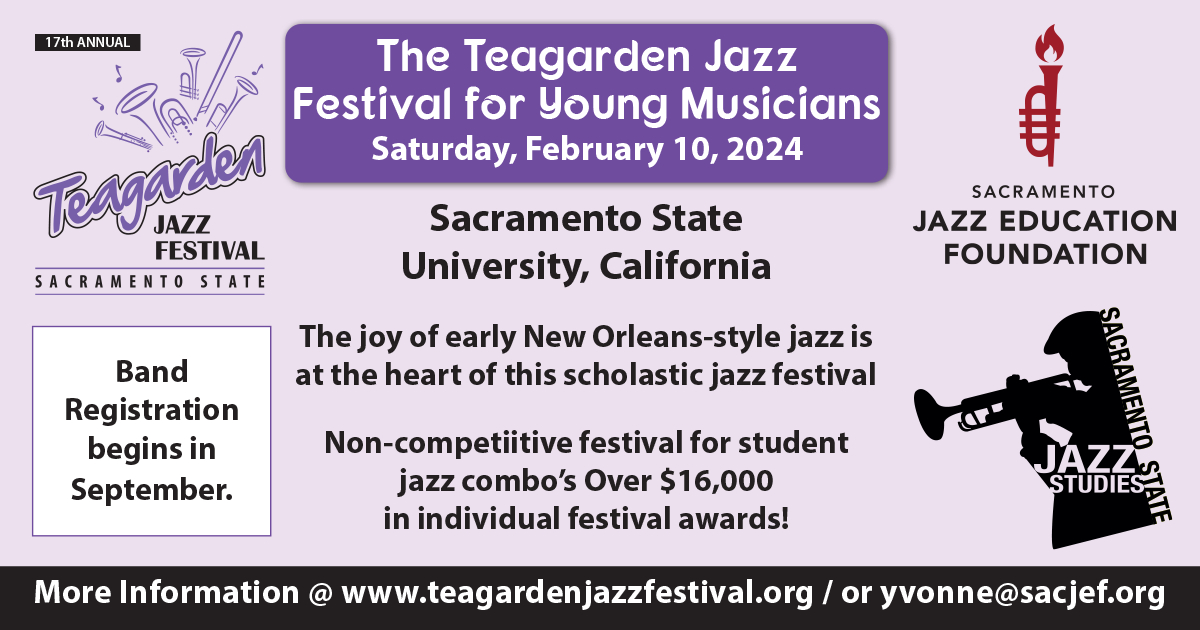 The first season, which had guest appearances by the likes of Jelly Roll Morton (his final recording), Benny Carter, Bobby Hackett, Leadbelly, Lionel Hampton, Benny Goodman, Count Basie, W.C. Handy, Sidney Bechet, and Jack Teagarden, was probably the best year for the show. Gene Hamilton's announcing was both humorous (particularly in its use of slang) and very respectful to the guests. His explanations of what one was going to hear (particularly in long descriptions of Laval's arrangements) were often hilarious.
Halfway through the 1941 season, Hamilton reluctantly left the show when he was promoted to the production department, succeeded by Jack McCarthy who was known as Dr. Jackamo on the show. While McCarthy read his lines well, his voice did not quite have the pseudo-distinguished tone of Hamilton. Still, with guests like Joe Marsala and Earl Hines, and a fine vocalist in Diane Courtney (who was later succeeded by Dodie O'Neill, Dixie Mason, Linda Keene, Loulie Jean Norman, and Lena Horne), the program continued on through the war years before being cancelled in 1944.
The Chamber Music Society of Lower Basin Street program made a comeback in 1950 with Dr. Gino Hamilton returning during the summer season. It also came back for a time in 1952 when it was hosted by Orson Bean.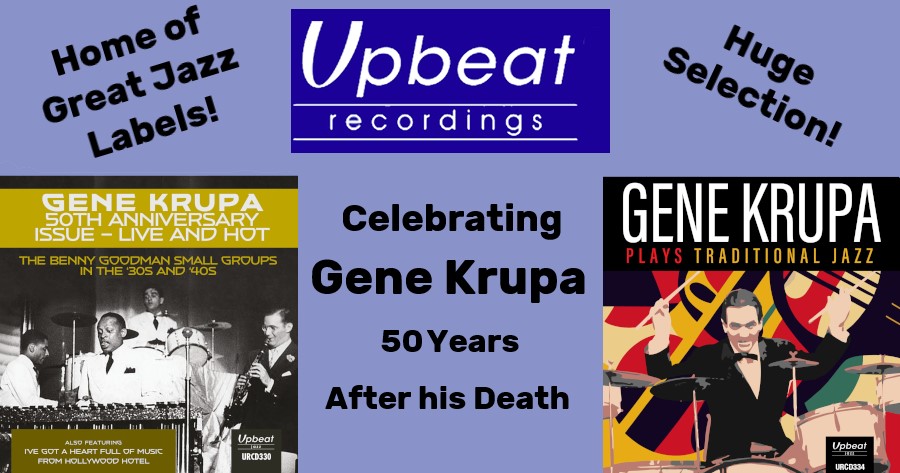 A seven-CD boxed set from Radio Archives contains 14 of the programs from 1941; all of the shows from June 23-Sept. 8 plus the programs of Nov. 19 and Dec. 17. While the lack of any worthwhile liner notes is unfortunate as are a few of the misspellings (especially listing Arturo Tatem!), the sound quality is quite good and the programs are a delight.
About half of the shows feature the announcing of Gino Hamilton. After he hands off his final program to Dr. Jackamo McCarthy, the following show finds him making a surprising return when McCarthy was unable to make it, so he had two grand finales.
The typical program from 1941 has the bands of Hot Lips Levine and Paul Levar featured for one or two numbers apiece, Diane Courtney (who sounds a little like Maxine Sullivan) getting a feature (usually with Levine's group), a comedy routine in the middle of the program that usually does not work, and two numbers for the guests. Among those who drop by are the John Kirby Sextet, trumpeter Erskine Hawkins, the remarkable Art Tatum, the Inkspots, the Lournell Morgan trio, guitarist George Barnes, and the exciting violinist Stuff Smith. An unexpected bonus is that trombonist Miff Mole became a member of Levine's band starting in the summer and he is heard taking solos on several numbers, still sounding pretty distinctive.
Not mentioned anywhere is that the feud between the radio stations and ASCAP resulted in a boycott during Jan.-Oct. 1941 by radio broadcasters of any songs registered with ASCAP. The result is that many of the songs on the Radio Archives release are either ancient folk melodies, new originals, or swing adaptations of classical themes. Also absent is any mention of World War II, at least until the one post-Pearl Harbor broadcast which has a lone patriotic number.
Even with the lack of notes, this is a great box set. Hopefully Radio Archives can someday be persuaded to come out with more music from the unique Chamber Music Society of Lower Basin Street broadcasts.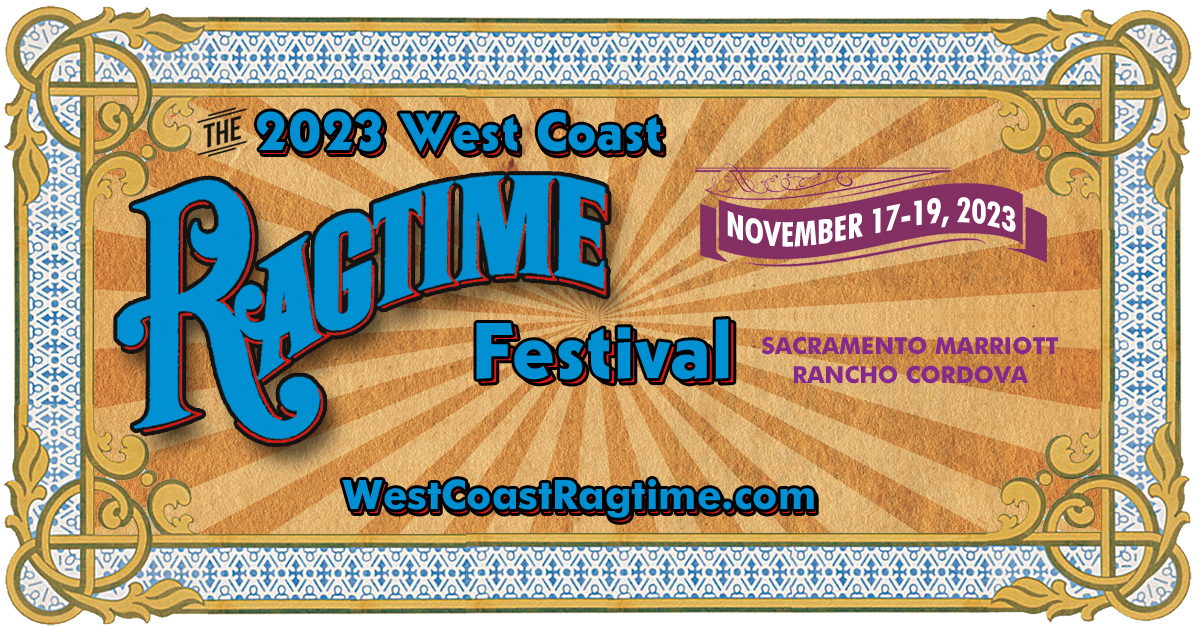 Chamber Music Society Of Lower Basin Street (Radio Archives RA 282, 14 broadcasts, TT = approx. 7 hours) www.radioarchives.com