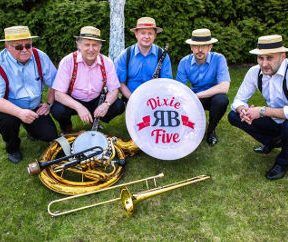 Led by sousaphonist Roman Bartnicki, the R.B. Five is a quintet that also features trumpeter Dominik Mietla, trombonist Robert Szczerba, Janusz Witko on clarinet, tenor and soprano, and banjoist Wiktor Zydron. A spirited band from Poland that swings well despite not using a piano or drummer, the R.B. Five performs ten standards on their privately released CD.
There is nothing about these performances that necessarily sound Polish or European. One could imagine this group playing in the Midwest of the US and delighting local audiences.
The sousaphone playing is solid if basic, the banjoist fills in the background rhythmically, and each of the horn players takes consistently fine solos and contributes to clean ensembles within the Dixieland style. The group mostly performs the usual standards but also including a few offbeat numbers: "Louisiana Fairytale," "Blue Skies," and most notably a swinging rendition of "Mister Sandman."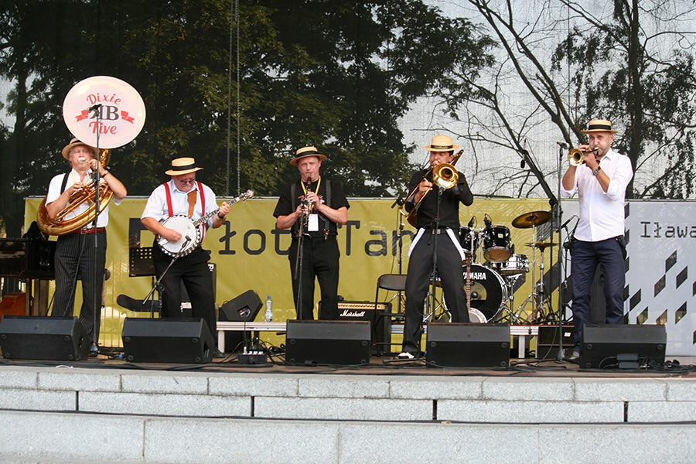 While there are few surprises, Dixie R.B. Five provides a pleasing set of middle-the-road Dixieland.
R.B. Dixie Five (Self-Released, 10 selections, TT = 39:52) contact [email protected]
www.facebook.com/rbdixiefive