Virtuoso violinist Christopher Voelker leads the jazz trio Dizzy Atmosphere featuring modern swing guitarist Jon Ferber and double bass ace Richard Tralles. Since 1999, Dizzy has navigated St. Louis' competitive live music scene with elegant, sweet, sophisticated stylings of American, European, and Latin jazz.
The trio's influences embrace gypsy guitarist Django Reinhardt; French fiddler Stephane Grappelli; Brazilian composer Antônio Carlos Jobim; Cuban bandleader Xavier Cugat; and namesake Dizzy Gillespie, creator of the "Dizzy Atmosphere" jazz standard performed by the trio itself.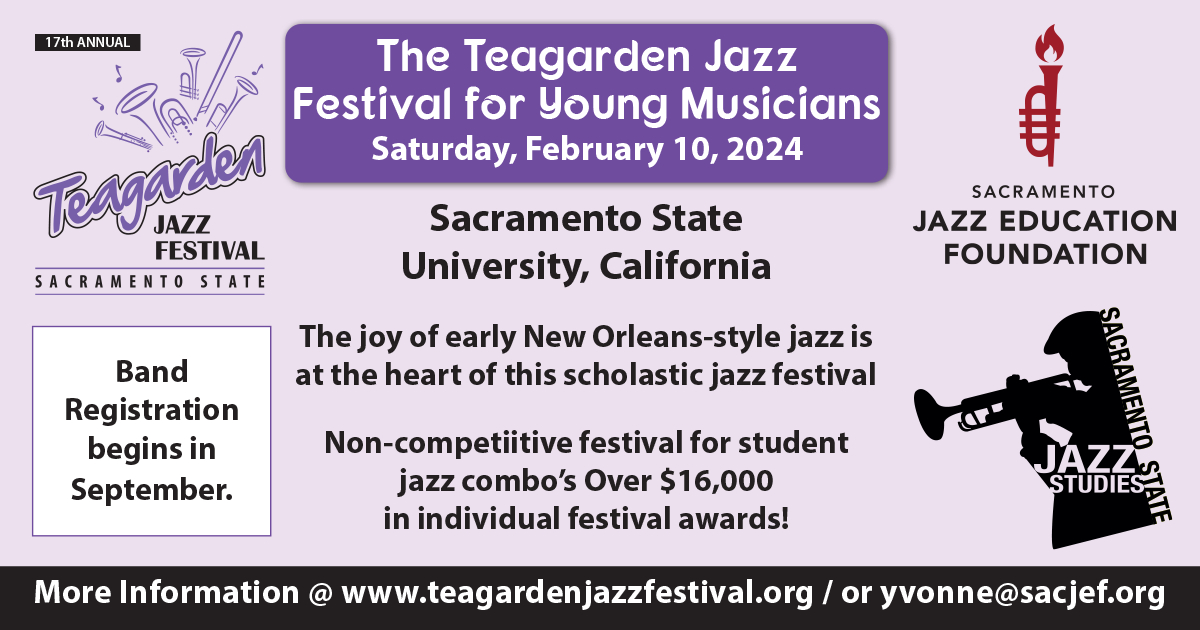 The trio has been lauded by music reviewers across metro St. Louis. It has performed at most music festivals; nightclubs; fine restaurants; and cultural events that feature jazz in this region, including The Focal Point; Sheldon Concert Hall; St. Louis Art Museum; Missouri History Museum; Missouri Botanical Garden; Evangeline's Bistro & Music House; The Dark Room; and many more.
What makes these guys tick?
As a high school senior in University City, guitarist Jon Ferber, now 65, loved playing in a pop music band until he heard the song "Minor Swing" by gypsy jazz guitarist Django Reinhardt. "When I heard that," Ferber says, "a switch went off that said, 'Okay, that's it, forget about electric rock & roll.'"
With his music buddy John Chiecsek, "We learned as many swing numbers as we could" then created a group called Swing Set that became popular wherever it appeared. After several years Ferber joined an all-originals band called Aviation Club, then a group called The Orbits until he eventually met Chris Voelker in 1999.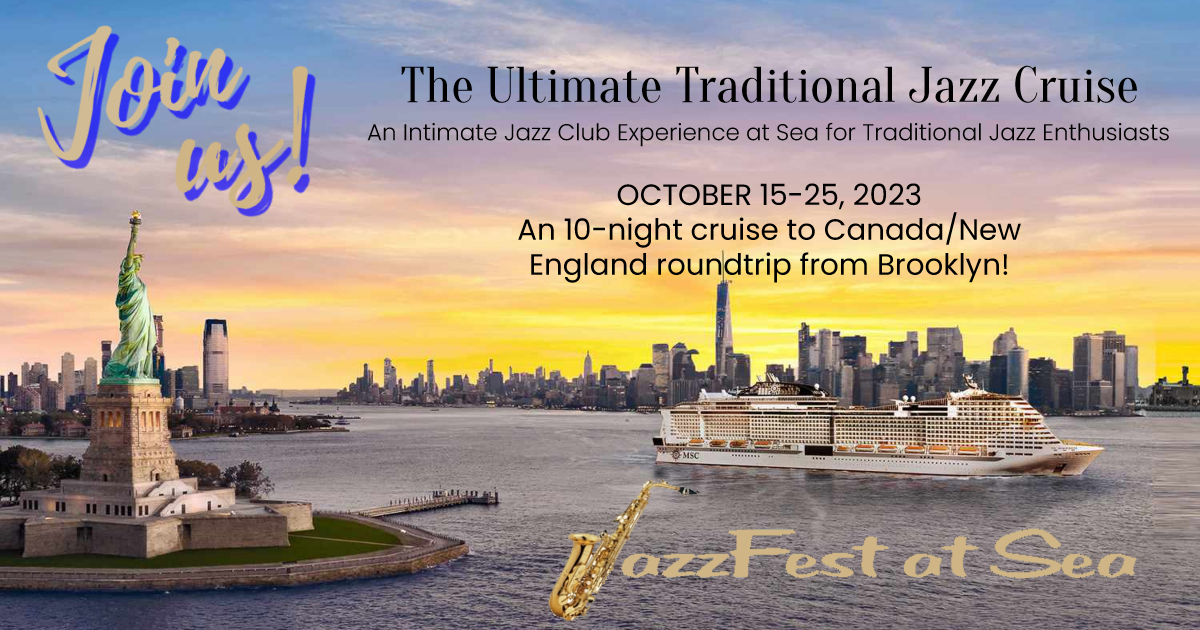 "I never played music to get a big recording contract or be a member of a famous touring group," says Ferber. "I love playing music because it is a direct connection to the spiritual world of human beings. It brings out people's feelings and makes them happy—and that makes me happy. That's what I want to do, that's it," says Ferber. He uses a 1939 Gibson ES-150 guitar noted for its F-holes, solid spruce top, mahogany back and sides, and Gibson bar pickup.
"It's known as the Charlie Christian model," he explains. His guitar amplifier is "an original Fender Deluxe. I've used it for 25 or 30 years; it's the only amplifier you'll ever need." As an expert luthier, Ferber keeps his equipment in superior condition. He often is hired by other stringed instrument players who want the same treatment for their own instruments.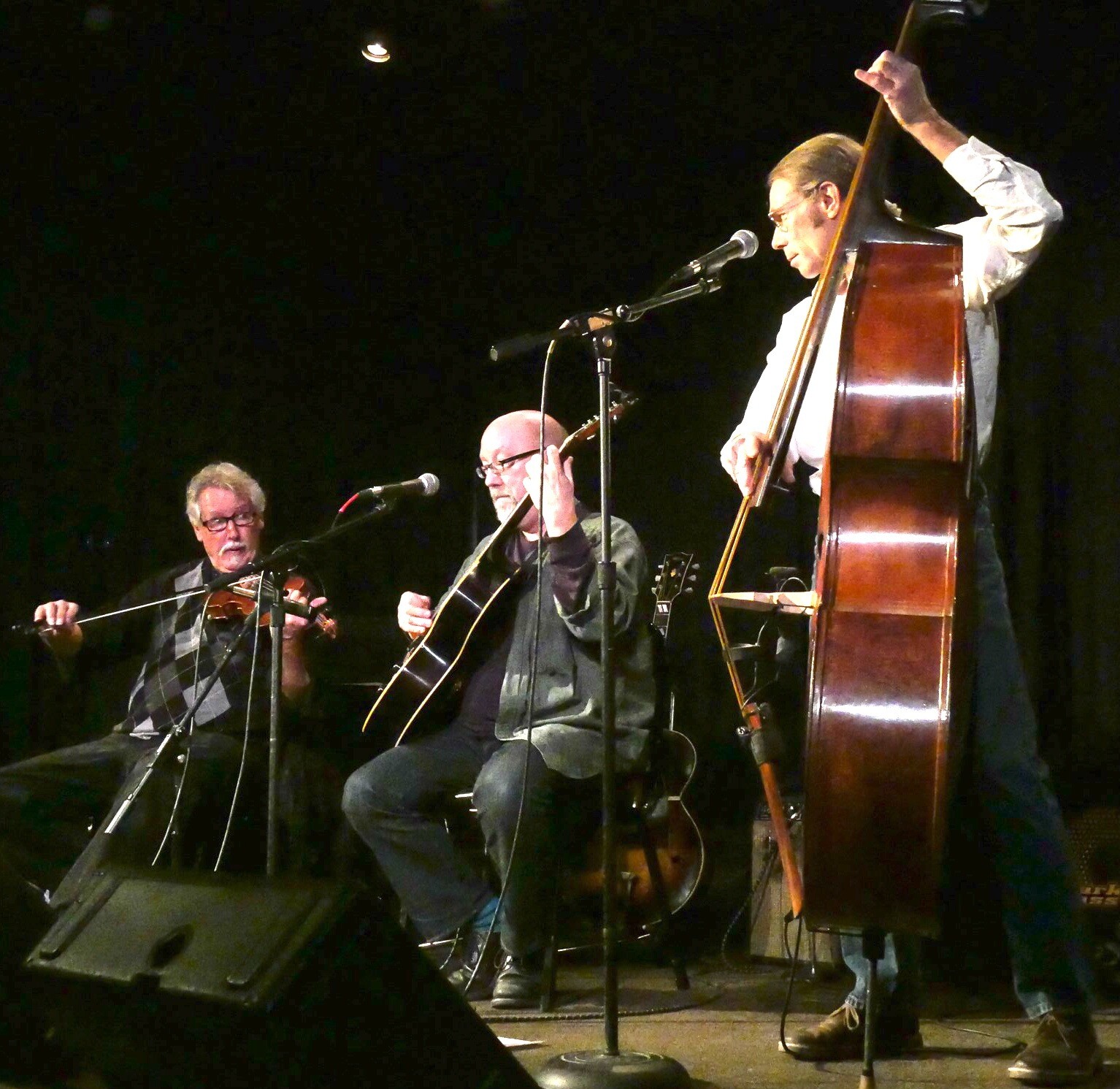 Richard Tralles
Richard Tralles, also age 65, has performed with Dizzy Atmosphere for 17 years. He plays standup bass, also known as the bull fiddle, as if he was born to do it while crooning harmonies or lead vocals, at times adding percussion to the melodies by slapping his bass strings.
"Years ago," he says, "I heard a lot of country and western music with my brother Paul, so he and I started a rockabilly band that was a lot of fun. I bought a standup bass at a pawn shop and got comfortable playing with it pretty quick; learning to play pretty well from the start.
"A great luthier named Michael Boggeman taught me how to take apart and put big basses like mine back together again. Now I do it by myself from time I time—rebuilding and refinishing the ones that I own. I have owned eight or ten upright basses over the years; I generally have from two to four basses at a time.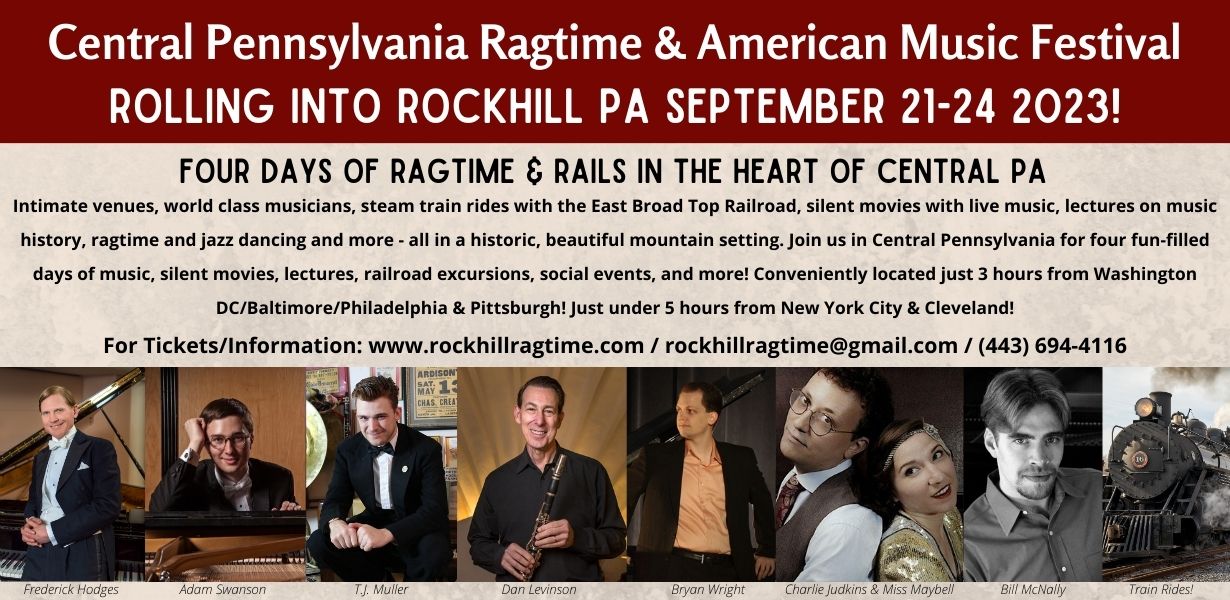 "I have been a huge fan of Django Reinhardt and Hot Club gypsy jazz since the 1980s. When I started playing with Chris and Jon, I was already familiar with the music we were doing. What I really liked is that Django was so free and skilled and uninhibited in his playing."
Christopher Voelker
Gypsy jazz is only one music genre that Dizzy Atmosphere performs. Much of it is recognizable from American and European jazz songbooks in addition to music the trio has captured from the public domain of early and mid-20th century music.
Voelker says, "Nobody wants to be sued for performing someone else's copyrighted music." Now 67, he lived in New Jersey, Texas, California, Massachusetts, and Missouri; studied violin and performed with the Saint Louis Symphony Youth Orchestra and, also, the Kansas City Conservatory of Music; and then at Berklee College of Music in Boston.
A guitarist, too, he made many friends in the folk and rock music world over the years, contributing melodic concepts or performing as a sideman for albums recorded by Mimi Farina, The Cars, and British electric guitar hero Jeff Beck.
Voelker says he focused on mastering violin and viola rather than guitar because "I found I had more opportunities to play a broader range of different musical styles with violin. I think of myself as a listener to all types of music—folk, rock, jazz, classical, new age, musical theatre—because listening is how we learn.
"My main violin was made in Paris by Nicolas Duchene sometime between 1850 and 1900. It has some luxurious tone in the lower register and projects a sweet, focused tone in the upper register with consistent volume output from top to bottom of its frequency spectrum. I love it and play it every day. I bought it from Geoff Seitz, one of my favorite music folks here in the 'Lou. The L.R. Baggs pickup was installed by Top Notch, and they did a great job.
"It helps to know that music connects to everyone's humanity," he adds. "It helps us love each other, and it's so primordial, beckoning us from our prehistoric roots dancing around a fire to celebrate whatever should be celebrated – birth of a child, good food, good friends, the afterlife whatever it is. For me, music creates more iterations of celebratory experiences."
The trio produced a music CD in 2018 called Gaslight featuring music they love to play, and audiences love to hear. A few of its 15 numbers are "Have You Met Miss Jones?" (Richard Rogers), "Caravan" (Juan Tizol), "Swing Gitane" (Stephane Grappelli), "In a Sentimental Mood" (Duke Ellington), "Swing 39" (Django Reinhardt), and "But Beautiful" (Jimmy Van Heusen). Dizzy Atmosphere has a set list of nearly 100 different songs so, when recording the CD, Voelker says, "We picked songs out of our hip pocket that we really wanted to record." (The Gaslight CD is available at Euclid Records and Vintage Vinyl in St. Louis, and Trusty Chords in Edwardsville.)
Covid Pandemic
The Covid-19 pandemic and its repercussions hit Dizzy Atmosphere as hard as it did almost every performing musician and group working anywhere – because the work nearly stopped. After almost 20 years of performing together frequently the trio's scope of paying gigs dwindled as venues cut back public activities or shut their doors.
"The past couple of years were a challenging time for everyone because Covid is everywhere, yet I think we're seeing signs that some things are changing for the better slowly," Voelker observes.
During the pandemic Ferber, Tralles, and Voelker performed individually with other bands when fill-in spots occasionally became available. The trio also performed at outdoor events where social distancing was not an issue, such as Missouri Botanical Garden's "Origami in the Garden" and the City of Maryland Heights' "World Fest," as well as at private occasions and controlled special events.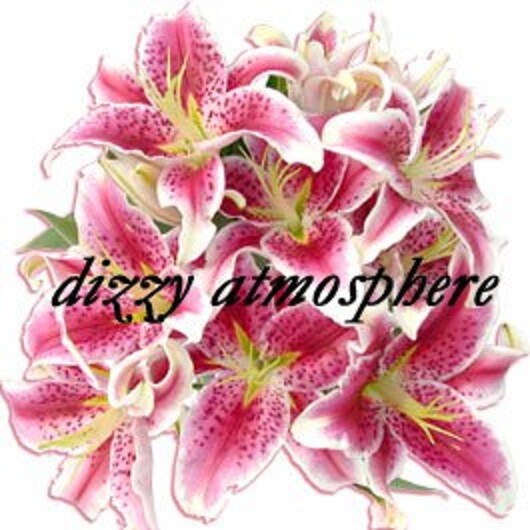 With springtime just around the corner, Dizzy Atmosphere is gearing up for a great season by extending new website features, posting new music video clips, developing a new series of photographs, and growing its interactive social media presence.
The Stargazer blossom that Dizzy Atmosphere adopted for its Gaslight CD cover is a symbol of beauty, love, and peace. "It's my favorite flower," admits Voelker. "It fills a house with a beautiful scent that reminds people that life is beautiful."