This is The Festival Roundup as printed in our February 2017 issue, the most recent roundup can be found in our menu.
To include your multi-act event in The Festival Roundup (for free) or to ask about advertising opportunities with The Syncopated Times contact [email protected]
Festivals
NORTH CAROLINA JAZZ FESTIVAL. (Wilmington, N.C.) – Feb. 2-4.
As the Cape Fear River rolls quietly by, the 37th annual festival resonates rhythmically at the Wilmington Hilton Riverside ballroom, 301 N. Water St. This historic Southern city boasts beautiful art galleries, museums and restaurants, as well as a movie studio and nearby beaches. All evening concerts begin at 7:30 p.m. The Thursday Night Showcase on Feb. 2 focuses on "Styles of Jazz," with performances by Sea Pans from Trinidad, vocalist Nnenna Freelon and Professor Cunningham's Traditional Jazz Jam. Friday and Saturday evenings will feature 14 all-star musicians in the traditional seven sets of six or seven players, each set with a different leader. These will be four-and-a-half-hour concerts. Saturday's Patron Brunch from 10:30 a.m. until 2 p.m. will showcase all of the festival's musicians culminating in an informal "jam" in which audience members have the opportunity to play with the all-stars. Musicians include trumpeters Randy Reinhart and Bruce Harris, trombonists Jim Fryer and Dion Tucker, reed players Adrian Cunningham and Anita Thomas, pianists Rossano Sportiello and Kevin Bales, bassists Herman Burney and Katie Thiroux, guitarist Nate Najar, violinist Jonathan Russell, and drummers Marion Felder and Chuck Redd (who will double on vibes).
Three-day patron tickets cost $225, two-day tickets $200; Thursday only $40, Friday $60, Saturday $60; military $25; students $15; ncjazzfestival.com; (910) 793-1111.
JAZZ INSPIRED ON KIAWAH ISLAND. (Kiawah, S.C.) – Feb. 6-8.
One of the most talented—and loveliest—jazz pianists of the 21st century, Judy Carmichael, invites all her fans to Kiawah Island, a 10,000-acre residential-resort community 21 miles south of historic Charleston, S.C. Kiawah Island features five golf courses including Ocean Course, the site of the 1991 Ryder Cup and the 2012 PGA Championship, and tennis, water fun and wildlife adventures abound. The pianist/radio host and guitarist Chris Flory welcome piano man Mark Shane to the stage on Feb. 8, bassist/saxophonist Mike Karn on Feb. 7, and drummer Tom Melito on Feb. 8.
All concerts are free and open to the public, but tickets are required. For tickets for Jazz Inspired from Kiawah Island, call or email Stephanie Braswell: (843) 768-9166; [email protected]; East Beach Conference Center; Sanctuary Hotel: (800) 654-2924.
SOUNDS OF MARDI GRAS. (Fresno, Calif.) – Feb. 9-12.
The 33rd edition of this festive festival in Fresno kicks off at the Doubletree by Hilton with a Thursday evening pre-party. The schedule picks up Friday with a "Putting on the Ritz" Charleston-themed parade, followed by the annual coronation of the Festival King and Queen, and a hot-jazz Swing Dance. Attendees can meet-and-greet musicians Saturday morning before the Parasol Parade and Masquerade Party and Costume Parade in the grand tradition of Mardi Gras. Things wrap up on Sunday with a Wind Down Dinner and Dance. Bands for 2017 include Grand Dominion JB, High Sierra JB, Midnight Rose, Bob Schulz's Frisco JB, Climax JB, Tom Rigney & Flambeau, Blue Street JB, Gino & The Lone Gunmen, Devil Mountain JB, Yosemite JB, the Zydeco Flames, Dick Williams' Jazz Sea Jammers, Doug Finke's Hot Cookies, Tom Hook & The Terriers, and guest artists Brady McKay and Ken Hall.
Three-day passes cost $110; admission prices for individual events range from $20 to $55; day passes are free for those ages 29 and younger, but a free-entry coupon must be obtained; (209) 534-1924. fresnodixie.com.
CENTRAL ILLINOIS JAZZ FESTIVAL. (Decatur, Ill.) – Feb. 10-12.
The city of Decatur is known far and wide as the Soybean Capital of the World and less famously as the birthplace of jazz singer June Christy and saxophonist Boots Randolph. The Juvae Jazz Society presents the 42nd annual festival at the Decatur Conference Center and Hotel, 4191 US 36 West (Wyckles Road) in Decatur is the county seat of Macon County, located smack dab in the center of the Prairie State about three hours south of Chicago. Featured guests for 2017 will be Marilyn Keller, Kathleen Miller and Robin Hopkins; the CIJF All-Stars – Jeff Barnhart, Danny Coots, Eddie Erickson, Russ Phillips, Ken Peplowski, Bobby Durham & Duke Heitger – and bands such as the Dave Bennett Quartet, Red Lehr's Powerhouse Five, Cornet Chop Suey, Dan Levinson's New Millenium Band with Molly Ryan, Dixie Daredevils, Millikin Jazz Lab Bands, Hot Jazz Pie, Gator Nation, and the Fat Babies JB. Music rings out Friday from 2 p.m. to midnight, Saturday 10 a.m. to 2 a.m., and Sunday 10 a.m. to 5 p.m. Swing dance sets are scheduled for Friday and Saturday evenings at Fountain Hall. A Jazz Gospel Service will be conducted at 10 a.m. Sunday featuring Red Lehr's Powerhouse Five with vocalist Marilyn Keller at Fountain Hall and is free and open to the public.
Admission prices range from $20 to $40; patron packages which include reserved seating at Holiday Hall events cost $160; [email protected]; (217) 546-6091 or (217) 454-2709; juvaejazz.com.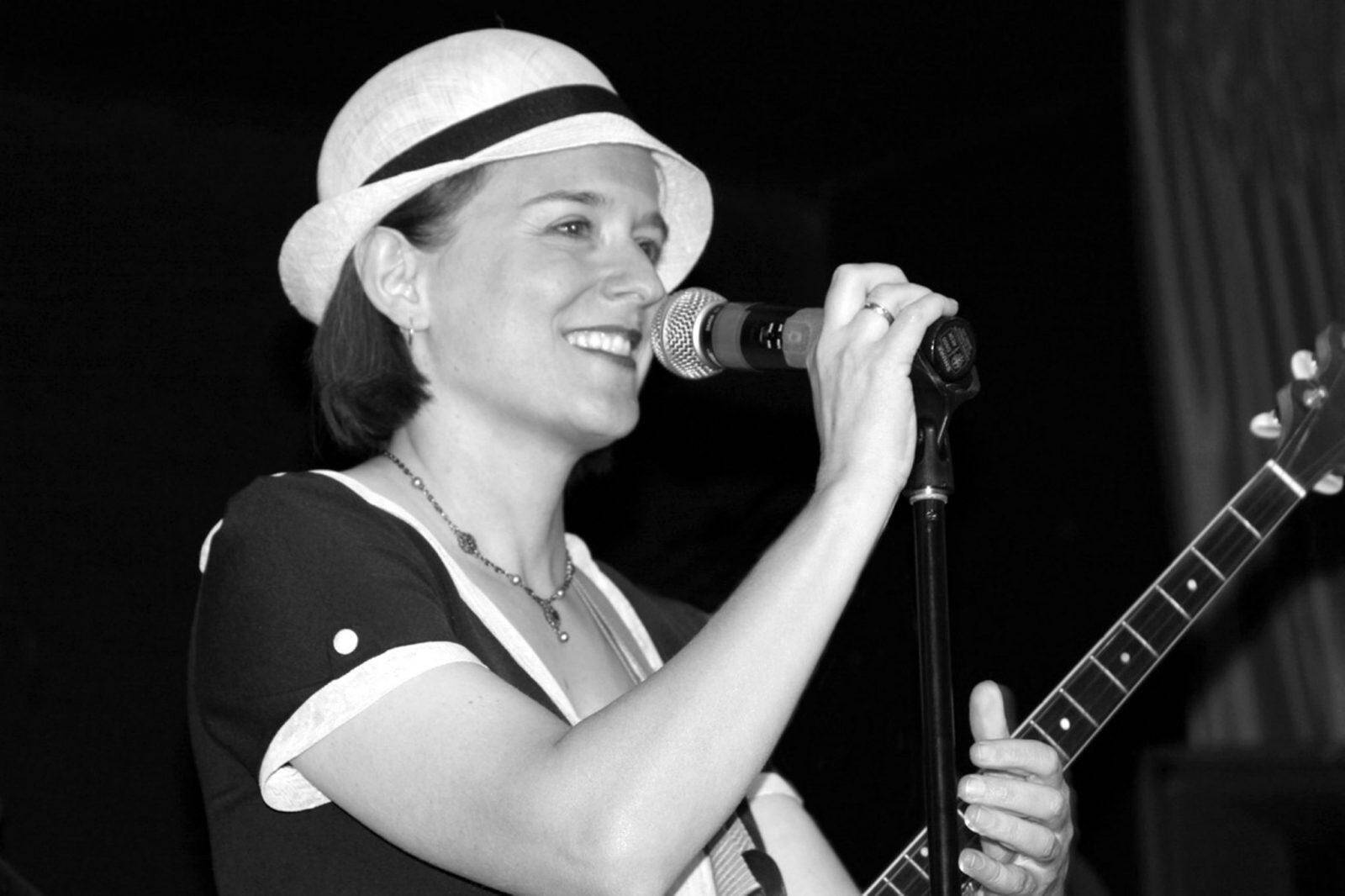 TRADITIONAL JAZZ YOUTH BAND FESTIVAL (Sacramento, Calif.) – Feb. 11.
Staged at Capistrano Hall at California State University, Sacramento a.k.a. Sacramento State, the TJYBF is cosponsored by the Sacramento Traditional Jazz Society Foundation and Sacramento State University Jazz Studies in cooperation with the Trad Jazz Educators Network. It is an all-day festival dedicated to the performance and teaching of traditional jazz open to 30 school bands, jazz-club sponsored bands and independent youth bands with combo bands performing non-competitively. Each ensemble receives onstage feedback and a lead-sheet clinic following its performance. Also included is an optional Friday-evening clinician-mentored jam session; Saturday jazz workshop; noon Jazz'n'Pizza jam session; evening showcase of encore performances and more than $4,000 in awards/scholarships; and closing concert featuring trumpeter Jon-Erik Kellso and the Clinicians Band. Kellso is the 2017 guest artist, aided by clinicians Katie Cavera, Bill Dendle, Bob Draga, Ron Jones, Joe and Paul Midiri, and Jason Wanner, who will also perform as the all-star Clinicians Band at the Sacramento Traditional Jazz Society's "Jazz Sunday" at Elks Lodge No. 6.
Festival tickets cost $10 in advance or $12 at the door. Contact ticket chairperson Kathy Becker at (916) 635-7224 or [email protected] For festival info, call (916) 444-2004; email [email protected]; or visit sacjazzfoundation.org/tjybf/.
MID-ATLANTIC JAZZ FESTIVAL. (Rockville, Md.) – Feb. 16-19.
More than 150 artists will perform this festival produced by the Jazz Academy of Music at the Hilton Hotel, 1750 Rockville Pike, in Rockville, Maryland. Main-stage entertainers include Rene Marie, Houston Person, Etienne Charles, Vanessa Rubin, Kathy Kosins, Paul Carr, The Mid-Atlantic Collegiate Jazz Orchestra with guest conductor Delfeayo Marsalis, a guitar summit featuring Russell Malone, Bobby Broom, and Paul Bollenback, and trombonist Steve Turre. For the first time, a pre-festival Mardi Gras gala at 6 p.m. Feb. 16 will feature the Jazz Academy Youth Orchestra opening for Delfeayo Marsalis and the Uptown Jazz Orchestra. The festival's artistic director is saxophonist Paul Carr.
Voyager passports (previously called all-access pass) $225; Mardi Gras gala $165; ticket prices for individual events range from $5 to $80; midatlanticjazzfestival.org; (888) 909-6330.
SEASIDE JAZZ FESTIVAL. (Seaside, Ore.) – Feb. 23-26.
Formerly called the Oregon Dixieland Jubilee, the Seaside Jazz Festival takes place on the north coast of Oregon in a little town with a population of about 6,500. Seaside is widely known for the stunning sunsets that can be witnessed from its 1.5-mile ocean-side promenade—"The Prom"—as it's known by the locals. The 34th annual jazz fest, organized and presented by the Lighthouse Jazz Society, is headquartered at the Seaside Civic and Convention Center. Concerts are staged at five featured venues, three at the Convention Center, one at Seaside Elks Lodge 1748, and one at the Best Western Ocean View Resort. All located in downtown Seaside, the venues are within easy walking distance of one another, and a free shuttle service will be running between them. A special Thursday-night performance will kick things off with music by Dave Bennett & The Memphis Speed Kings. The festival officially begins on_Friday afternoon and runs through Sunday afternoon. Each band or performer plays multiple one-hour sets, moving between venues. Seaside's featured bands include the Blue Street JB, Bob Draga & Friends, Cornet Chop Suey, Black Swan JB, High Sierra JB, Ivory & Gold, Jacob Miller & The Bridge City Crooners, Tom Rigney & Flambeau, Bob Schulz's Frisco JB, the Roof Garden Jass Band, and the Uptown Lowdown JB.
Festival badges cost $90 through Feb. 1, 2017, and $95 at the door; three-day badges for students cost $15, and kids ages 14 and younger are admitted free if accompanied by a paying adult; daily badge prices range from $20 to $60; PO Box 813, Seaside, OR 97138; information and credit card sales: (866) 345-6257 or (503) 738-8585; jazzseaside.com. Lodging: Visitor's Bureau: 888-306-2326. Email: [email protected]
UNIV. OF IDAHO LIONEL HAMPTON JAZZ FESTIVAL. (Moscow, Idaho.) – Feb. 23-25.
Beginning in February 1984, bandleader Lionel Hampton and his orchestra played at the University of Idaho's jazz festival which had been staged annually for two decades in northern Idaho on the border of the state of Washington. The following year, 1985, the festival was renamed the Lionel Hampton Jazz Festival in honor of the pioneering multi-instrumentalist who excelled on vibraphone, drums, piano and as a leader. Two years later, UI's school of music was renamed for Hampton, becoming the first university music school named for a jazz musician. The festival features hundreds of student performances, a dozen world-class jazz artists and nearly 100 workshops, clinics and special exhibits. The full 2017 series of evening concerts will be staged at 7:30 p.m. on Feb. 23-25, in the ASUI-Kibbie Activity Center. This year's festival celebrates its 50th year of jazz music education. Evening concerts will not only feature world-renowned jazz artists but will also showcase student competition winners on the festival's main stage. Four-time Grammy Award-winning bassist and singer Esperanza Spalding headlines the event on Saturday, Feb. 25, along with the Lionel Hampton Jazz Festival Big Band. Other headliners include New York Voices on Feb. 24, and Brazilian-born trumpeter Claudio Roditi and René Marie and Experiment in Truth on Feb. 23.
Series ticket prices: club seats $120, floor seats $105; center stands $90, outer stands $75; individual club seats $30, $35 and $45; college students, $15, $20 and $25; youth accompanied by a paying adult, $15, $18 and $22; 1-88-88-UIDAHO; uidaho.edu/ticketoffice; uidaho.edu/jazzfest; (208) 885-5900.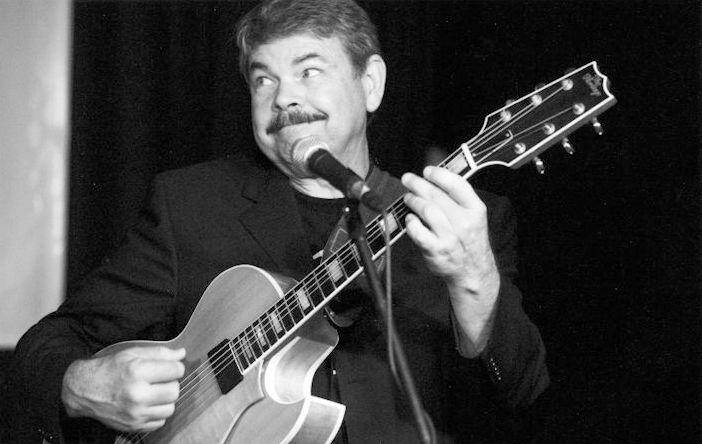 SAN DIEGO JAZZ PARTY (Del Mar, Calif.) – Feb. 24-26, 2017.
Eddie Erickson will stand at center stage at the Del Mar Hilton at 2:10 p.m. on Sunday, Feb. 26, and be introduced as the 2017 Jazz Legend at the annual San Diego Jazz Party in Del Mar, Calif., 20 miles north of San Diego. Expected among the 21 musicians performing during the weekend will be three previous honorees: Ed Polcer and Butch Miles, both of whom took part in the first SDJP in 2005, and Rebecca Kilgore, the 2016 honoree. The genial "Fast Eddie" Erickson is a virtuoso banjoist and guitarist, vocal stylist and entertaining showman and is considered one of the most affable and approachable musicians on the jazz circuit today. His first steady job was at the colorful Capone's Warehouse in Monterey, followed by two years at Disneyland and seven years at Disney World in Florida where he led the Riverboat Rascals. Most recently he has worked with the Rebecca Kilgore Quartet along with Dan Barrett and Joel Forbes. Over the years, he has shared his seasoned skills at youth camps and workshops which he calls "a very rewarding and important experience in helping to keep jazz alive."
Stride pianists Stephanie Trick and her husband, Paolo Alderighi, will make their first appearances at the party, and others due to perform are Howard Alden, Harry Allen, John Allred, Dan Barrett, John Cocuzzi, Jon-Erik Kellso, Ed Metz Jr., Nicki Parrott, Houston Person, Chuck Redd, Richard Simon, Rossano Sportiello, Dave Stone, and Jason Wanner, along with pianist-historian John Eaton who will present a special program on Sunday. This will be the first SDJP directed by Dan Reid, a retired real-estate developer and board member for the past seven years who has taken over from Dave Cooper, who has been in charge the past dozen years and who will continue as treasurer.
All-events badges cost $240 and includes Friday free-bar cocktail party and Saturday jazz brunch; Friday-evening passes cost $80; Saturday passes range from $80 to $130; Sunday passes cost $80; reservations for single sessions accepted after Dec. 1; sandiegojazzparty.com; (619) 787-8792.
–L.S.
SANTA CRUZ RAGTIME FESTIVAL. (Santa Cruz, Calif.) – Feb 24-26.
Surf City becomes Syncopation City on the third weekend of February. The second Santa Cruz Ragtime Festival will be staged at the Calvary Episcopal Church, the Kuumbwa Jazz Center, Lúpulo Craft Beer House and outside on Pacific Avenue. While the rich musical tradition of ragtime will be at the heart of the festival, listeners will be dazzled by interpretations of jazz, swing, boogie-woogie, stride and novelty piano classics performed by some of the best musicians in the world including Elliott Adams, Ramona Baker, Andrew Barrett, Michael Chisholm, Danny Coots, Kylan deGhetaldi, Brian Holland, Vincent Matthew Johnson, Carl Sonny Leyland, Jimin Park, Will Perkins, John Reed-Torres, Daniel Souvigny, Adam Swanson, and others.
All-events passes cost $90; single-day passes $25; Friday and Saturday evening concerts at Kuumbwa Jazz Center, $25 each ; santacruzragtime.com; (831) 421-1734; [email protected]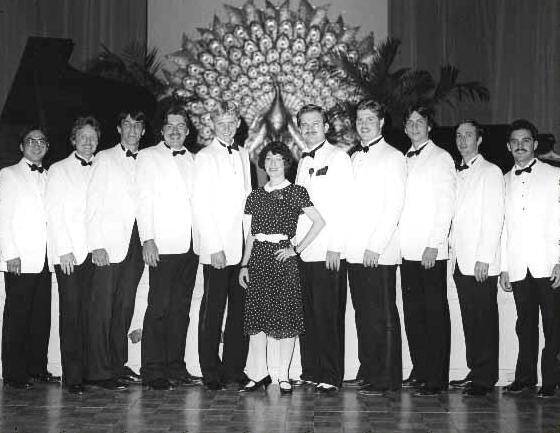 JAZZ BASH BY THE BAY FESTIVAL. (Monterey, Calif.) – March 2-5.
Born in 1980 at the Monterey County Fair, Dixieland Monterey was fathered by the founders of the Monterey Bay Hot Jazz Society (now the Monterey Hot Jazz Society). Encouraged by its initial presentation, the society staged the festival again in 1982, and it has been going great guns every year since. As it celebrates its 37th season, the Jazz Bash is headquartered at the Monterey Conference Center & Portola Hotel & Spa, about a block east of Fisherman's Wharf, where diners can relax to the soothing rhythm of the ocean waves. Performances will also be staged at the Golden State Theatre. Festival founder John Keller appreciates this Pacific Coast location. "Who can resist the beauty of the Monterey waterfront?" he asks. "But the real reason people return each year is because they love the music. Dixieland Monterey offers them the opportunity to experience live jazz performed by some of the world's most talented musicians."
What began as a one-time supplement to the County Fair has evolved into an annual event with live acts in intimate venues, a talented selection of youth bands and a program that includes big band music along with traditional jazz, zydeco, swing, Gypsy swing, blues and ragtime. The featured Bands are: Blues Street Jazz Band, Big Mama Sue Trio, Crescent Katz, Ellis Island Boys, Tom Rigney and Flambeau, High Sierra Jazz Band, Ivory & Gold, Royal Society Jazz Orchestra, Carl Sonny Leyland Trio, Titan Hot Seven Jazz Band, and Yve Evans Trio. Guest Artists: Jeff Barnhart, Danny Coots, Bob Draga, Eddie Erickson, Brian Holland, and Gary Ryan. You can plan on several dual piano sets. Musician of the Year is Sherri Colby.
The 37th annual Jazz Bash by the Bay will begin with pre-festival events on Thursday night March 2nd with a We 3 concert ($30.00) or a dance party ($25.00) or combine them both for $50.00. The We 3 event is limited to space available so get your tickets early. The first Festival event will begin at 11:00 a.m. on Thursday and continue until 10:00 p.m. The Conference Center is still not complete but festival organizers have rented the Golden State Theatre, which is a renovated 1900 theater with a thousand very comfortable seats, only a short block and a half from the hotel.
All-event badges cost $105; daily ticket prices range from $45 to $60 and tickets for individual events runs from $25 to $50. We also offer a Patron Package for all three days with reserved seating (first 10 minutes of each set) and a Saturday Brunch. High-school students and children are admitted free with an adult. Special rates for groups of 10 or more, active duty military and college students; [email protected]; (831) 647-4426; or (831) 754-8786; or (888) 349-6879. For the most up-to-date information or to order tickets please visit jazzbashmonterey.com.
TRIBUTE TO BIX FEST. (Racine, Wisc.) – March 9-12.
Legendary cornetist Bix Beiderbecke is remembered at this 28th annual fest staged at the Architect Conference Center & Hotel (formerly the Marriott), 7111 Washington Ave., Highway 20, in Racine. Known as the Invention City, Racine is located at the mouth of the Root River, halfway between Milwaukee and Chicago. The brainchild of festival Director Phil Pospychala, the Tribute to Bix Fest offers several unique events including the Annual Bus Tour to Hell, rare films, historical fun lectures,_a 1920s Galaxie Girls chorus line, two days of new/used 78/LP/CD record sales with 50 dealer tables, all-night 78 spinning, late-night jam sessions and lobby cartwheels with the famous Schmooze Gals. "We're proud to be out of tune with the times," Phil says. "Good luck to all from Rexall!" Bands include Tuba Skinny featuring Erika Lewis and Shaye Cohn, the Honky Tonk Gang from Germany and Austria and Ralph Norton's Varsity Ramblers with Tom Bartlett, Andy Schumm, and Steve Torrico.
Patron with bus tour plus all events, $100; patron minus bus tour, otherwise all-events, $85; bus tour only, $30; Saturday night concerts, $25; Sunday afternoon concerts, $20; lectures, films, record sales, $5/admission; free admission to after-hours jam sessions; bixfest.com; (847) 996-0246; [email protected]
SOUTH COAST CLAMBAKE JAZZ FESTIVAL (North Bend, Ore.) – March 10-12.
Since 1988 jazz fans have flocked to southwestern Oregon to attend the annual South Coast Clambake Festival now staged at the Mill Casino, in North Bend. The bands play at four different venues – the Salmon Room, Hazel Room, Cedar Room and Saw Blade – within the hotel owned and operated by the Coquille Indian Tribe. Located on Highway 101, the venue overlooks lovely Coos Bay, an S-shaped water inlet and estuary where the Coos River enters the big bay. Volunteers from the Bay Area Traditional Society for Jazz ("B.A.T.S for Jazz") continue to keep the flame burning for Dixieland jazz. This year's clambake serves a hot mix of traditional jazz, swing, doo-wop, blues, big band and zydeco. Performers will include the Barn Door Slammers, guitarist Lisa Mann, Jacob Miller & The Bridge City Crooners, the Phat Cat Swingers, and others TBA.
All-event badges can be purchased for $75 before March 1, and $85 after that; prices for daily badges range from $16.42 to $53.34. For info, call (541) 267-7665; email [email protected]; or write to P.O Box 374, North Bend, Ore. 97459; or visit clambakejazz.com.
CONGO SQUARE NEW WORLD RHYTHMS FESTIVAL. (New Orleans, La.) – March 18-19.
In the years before emancipation, slave owners in New Orleans granted their workers a day off on Sundays. The slaves would gather in a place known as Congo Square to sing, dance and play drums in keeping with their African heritage. From these hypnotic tribal rhythms and other strains of music that filtered into New Orleans in the late 1800s evolved the musical art form now known as jazz. The 10th annual Congo Square Festival will be staged for free from 11 a.m. to 7:30 p.m. on both Saturday and Sunday, March 18-19, in Louis Armstrong Park, 701 N. Rampart St., in old New Orleans. Performers include the Grammy-winning Rebirth Brass Band, Corey Henry & The Treme Funktet, the reunited Chocolate Milk, singer Erica Falls and DJ Soul Sister.* Admission is free, but donations will be accepted; (504) 558-6100; jazzandheritage.org/congo-square; (504) 410-4100.
MARDI GRAS INDIANS SUPER SUNDAY. (New Orleans, La.) – March 19.
To most Americans, "Super Sunday" connotates the day on which the NFL Super Bowl is played. In old New Orleans, however, Super Sunday has a different, totally unrelated meaning, a day for the city's Mardi Gras Indian tribes to don their colorful suits and strut their stuff while marching through the streets of their neighborhoods. In keeping with traditions that date back to the 19th century, Super Sunday New Orleans-style takes place on the Sunday closest to St. Joseph's Day (March 19). During their processions, the participating Mardi Gras Indian tribes led by their Big Chiefs try to outdo the others in a friendly competition of dances, chants and other rituals.
The largest and most popular of the Super Sunday festivities is the procession staged by the New Orleans Mardi Gras Indian Council in the Central City neighborhood, originating at A.L. Davis Park (Washington Avenue and LaSalle Street). Also on that day, the Tambourine and Fan organization stages its traditional annual Super Sunday parade at Bayou St. John and Orleans Avenue in the Mid-City neighborhood, and there are related festivities at the Backstreet Cultural Museum in the Treme neighborhood.
All Super Sunday Mardi Gras Indian outdoor gatherings and processions are free and open to the public; presented by The New Orleans Mardi Gras Indian Council founded by Bertrand Butler; (504) 248-0724 mardigrasneworleans.com/supersunday; mardigrasindiancouncil.org/.
DURANGO RAGTIME AND EARLY JAZZ FESTIVAL. (Durango, Colo.) – March 24-26.
What better place for a Ragtime and Early Jazz Festival than in the heart of the Old West where the cowboys still amble about, saloon girls melt hearts and the uplifting music can be heard playing out onto the streets of this old mining town—Durango, Colorado—known as one of the most scenic places in the world. For three days, the historic Strater Hotel will be filled with the sound of old ragtime tunes and early jazz by an assorted group of entertainers—from young to seasoned, from spirited to swanky, TBA. The 5th Annual Durango Ragtime & Early Jazz Festival also offers silent film comedies, dance lessons, after-hours parties and a Farewell Sunday Brunch in the_hotel's Diamond Belle Saloon. Festival music director is pianist Alan Swanson.
Festival pass for two costs $185; festival pass for one costs $99; day tickets cost $45; individual concert ticket prices cost $20/afternoon, $25/evening; reduced rates for students; silent movie admission costs $8; prices remain subject to change prior to purchase; (970) 375-7160; durangoragtimefestival.com; Strater Hotel: (800) 247-4431.
RIVERSIDE JAZZ PARTY. (Boise, Idaho.) – March 24-26.
For the second year in a row, this classy jazz bash presented by the Sun Valley Jazz & Music Festival will be staged at the amazing Sapphire Room at the Riverside Hotel, 2900 W. Chinden Blvd., in Boise, Idaho, from March 24 to 26, 2017. The hotel is on the riverwalk on the banks of the Boise River and minutes from Payette Brewing Company and close to Idaho State Capitol Building. This family-friendly hotel is near Kathryn Albertson Park and Ann Morrison Park. The party's entertainment lineup includes Tom Hook, Bill Allred, Rebecca Kilgore, Eddie Erikson, Jason Wanner, Rob Verdi, Sam Rocha, Charlie Bertini, Ed Metz Jr., Greg Varlotta, Bobby Durham, Jim Lawlor, and Nate Ketner.
General admission tickets cost $125; event is limited to 170 seats; sunvalleyjazz.com/riverside-jazz-party/; (877) 478-5277.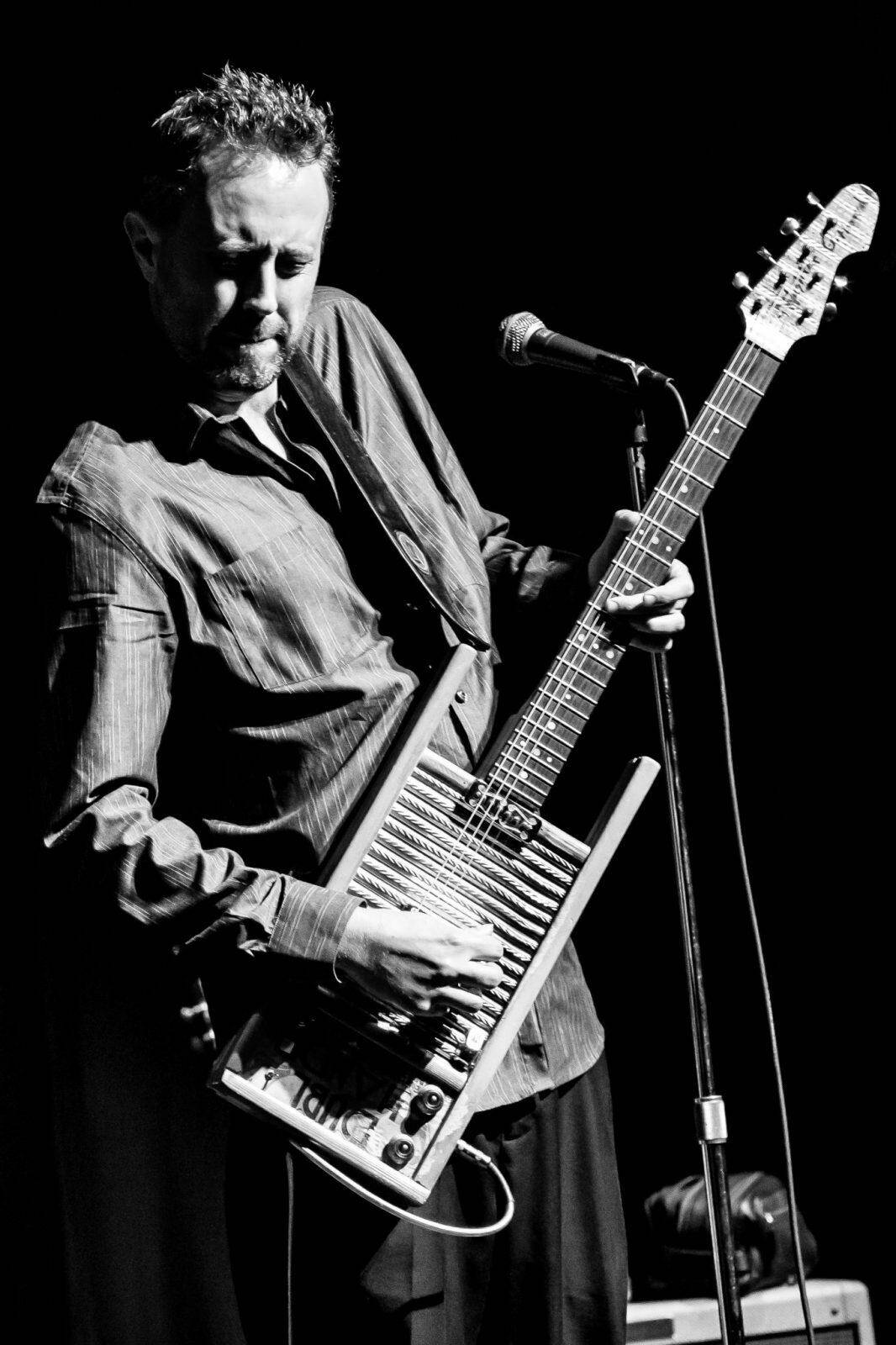 REDWOOD COAST MUSIC FESTIVAL. (Eureka, Calif.) – March 30-April 2.
The Northern California city of Eureka sits amid towering redwood forests south of Arcata Bay, 275 miles north of San Francisco. Eureka's atmospheric Old Town waterfront district stands adjacent to this festival's six venues – The Red Lion Hotel, The Adorni Center, the Eureka Theater, The Sequoia Center, Morris Graves Museum and Eureka Municipal Auditorium. The 27th annual Redwood Coast Music Festival presents four days of traditional jazz, swing, rockabilly and zydeco, and two nights of blues. 2017 performers include Bob Draga & Friends, Jacob Miller & The Bridge City Crooners, Mona's Hot Four, The Au Brothers, Le Jazz Hot, the Grand Street Stompers with Molly Ryan, Jonathan Stout and His Campus Five, Dave Bennett & The Memphis Speed Kings, the Kris Tokarski Quintet with Chloe Feoranzo, Sonny Leyland & Friends, Stompy Jones, Nathan James & The Rhythm Scratchers, Gator Nation, Cocuzzi and Coots Courtet, Dave Stuckey & The Hot House Gang, Two Tone Steiny & The Cadillacs, Gino & The Lone Gunman, Tom Rigney & Flambeau, and Michael Doucet. Blues artists include Duke Robillard, Rick Estrin & The Nightcats and the James Harman Band.
Ticket prices are TBA, but in 2016 all-event tickets cost $75, $25 for youth; blues package $40; and daily ticket prices ranged from $25 to $50; 523 Fifth St., Eureka, CA 95501; (707) 445-3378; [email protected]; rcmfest.org.
11th ANNUAL CHARLES TEMPLETON RAGTIME AND JAZZ MUSIC FESTIVAL. (Starkville, Miss.) – March 30-April 1.
This ragtime romp is named after the Starkville, Miss. businessman who donated his extensive collection of sheet music, instruments, record players and memorabilia to Mississippi State University in the late-1980s. Charles H. Templeton particularly appreciated ragtime music, a genre that enjoyed its peak popularity between 1895 and 1918, right around the time Machine Gun Kelly was attending Mississippi State during World War I. Although this decade-old festival has academic roots—it's hosted by the University Library and the Charles Templeton Sr. Music Museum as a means of enhancing research of early jazz—it showcases some of the world's best ragtime and stride piano players. For 2017, Festival Artistic Director Jeff Barnhart, himself a terrifically talented pianist, will perform along with keyboardist Brian Holland and Dan Levinson's Roof Garden Jass Band from NYC. Daytime events take place in the Templeton Music Museum, while evening concerts are staged at McComas Hall Auditorium.
All-event tickets cost $50; Friday only $30; Saturday only $30; individual concerts $10; and seniors receive a 20 percent discount; P.O. Box 5408, Mississippi State, MS 39762; (662) 325-6634; Lynda Graham, 662-325-6634, email: [email protected] msstate.edu; library.msstate.edu/ragtimefestival.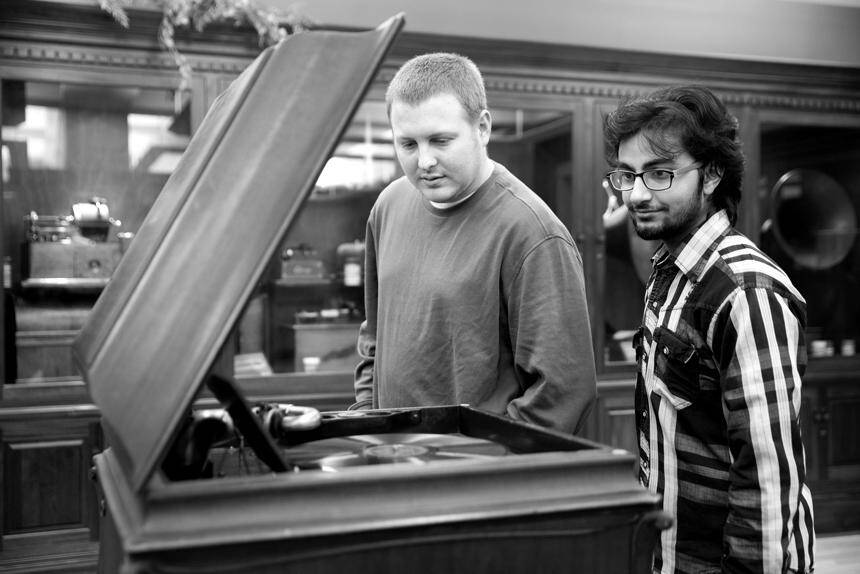 FRENCH QUARTER FESTIVAL (New Orleans, La.) – April 6-9.
Started as a neighborhood gathering more than three decades ago, the French Quarter Festival has since grown into "The World's Largest Block Party" where visitors join locals to enjoy the best of Louisiana music, food and culture, all for free. Featuring more than 800 musicians on 20 stages, more than five dozen food-and-beverage vendors (all dishes are priced in the $3-$5 range), kid-friendly attractions, free tours of hidden French Quarter patios and gardens, a Pirate's Alley art show, the world's largest praline, and fireworks exploding over the Mississippi River. The 33rd annual French Quarter Festival will be staged over a half dozen blocks between Bourbon Street and the Mississippi Riverfront, there is no admission and fences do not enclose the site. Performers for 2017 are TBA, but last year's headliners included vocalist Meschiya Lake, trumpeter Wendell Brunious, Big Chief Bo Dollis Jr. & The Wild Magnolias, and brass bands such as the Hot 8 Brass Band and The Original Pinettes Brass Band.
More than 60 food and beverage booths will be scattered throughout the historic French Quarter. Admission is free; (504) 522-5730; fqfi.org/frenchquarterfest/.
JAZZAFFAIR 2017. (Three Rivers, Calif.) – April 7-9.
Inspired by its longtime hosts—The High Sierra Jazz Band—the Jazzaffair takes place annually in the Central California town of Three Rivers, nestled in the Kaweah River canyon just above Lake Kaweah, in the Sierra Nevada Mountains. Festival venues include the Lions Club, the Veterans Memorial Building and the St. Anthony Retreat. Free shuttle buses transport festival goers from place to place, according to festival director Rusty Crain. Along with the High Sierra combo, performers for the 44th annual Jazzaffair will be Bob Draga, Tom Rigney, Cornet Chop Suey, Grand Dominion, The Stardust Cowboys, Kylie Castro, High Street, Carl Sonny Leyland, Shelley, Bill & Eddie, Titan Hot Seven, Jerry Krahn Quartet, and the Flip Oakes Quartet.
All-event three-day badge costs $95 if purchased on or before March 15 or $100 after March 15; children ages 13-90 three-day ticket $50; children ages 12 and younger are admitted free when accompanied by parent or guardian; April 6 Lions Recognition Dinner-concert $15. For info, write Jazzaffair, Box 712, 42490 Kaweah River Drive, Three Rivers, CA 93271; call (559) 561-4549; email [email protected]; sierratraditionaljazz club.com/jazzaffair/index.php.
OAKHURST RAGTIME FESTIVAL. (Oakhurst, Calif.) April 21-23.
Before 1912, the Central California town of Oakhurst was known as Fresno Flats. Before 1912, jazz was known as ragtime. This humble celebration of ragtime piano playing is staged at the Oakhurst Community Center, 39800 Road 425-B, south of China Creek and just north of Oakhurst Mobile Home Estates. Oakhurst is located in the foothills of the Sierra Nevadas, 14 miles south of the entrance to Yosemite National Park. This year's performers are Tom Brier, Larisa Migachyov, Jack and Chris Bradshaw, John Reed Torres, and 17-year-old prodigy Diego Bustamante, who plays an ice-cream social concert Saturday afternoon. A donation-only finale will be staged at 1 p.m. Sunday at the Oakhurst Lutheran Church, 39255 Black Road.
Weekend passes cost $40; individual concerts tickets range from $6 to $24; RVs can be parked at the Community Center for $15 nightly; facebook.com/oakhurstragtimefestival; (559) 683-7860 or (559) 683 6570;
ZEHNDER'S RAGTIME FESTIVAL. (Frankenmuth, Mich.) – April 26-29.
Zehnder's 23rd Annual Ragtime Festival featuring the pride of Michigan, pianist Bob Milne, will be staged at Zehnder's of Frankenmuth, 730 S. Main St., in the colorful city nicknamed Little Bavaria. Also called "Muth" for short, the city is located in Saginaw County, in Michigan's Lower Peninsula, about 22 miles south of Lake Huron. Events include dinner concert on Wednesday, lunch concerts on Thursday, Friday and Saturday, Vaudeville Night Thursday, a Friday-night picnic and a grand finale dinner concert on Saturday. By the way, Zehnder's serves a world-famous chicken dinners along with tantalizing breads and pastries. Performers for 2017 tentatively include homeboy Bob Milne along with Jeff Barnhart, Dave Majchrzak, Bob Seeley, Fred "Mickey" Finn, Cathy Reilly, and Dan Souvigny.
Ticket prices for individual events range from $25 to $55. Reservations are required for lunch, brunch and all dinner concerts. For more info or reservations call (800) 863-7999, ext. 450; or visit zehnders.com.
NEW ORLEANS JAZZ & HERITAGE FESTIVAL. (New Orleans, La.) – April 28 – May 7.
One of America's singular celebrations, this multi-faceted festival presents music between 11 a.m. and 7 p.m. during the last weekend of April and first weekend of May, at a dozen different stages all over the Fair Grounds Race Course, in the Crescent City's historic Mid-City neighborhood. Each stage is dedicated to different style of music, and jazz fans pay particular attention to venues such as the Congo Square Stage, the Gospel Tent, the Blues Tent, and the Economy Hall Tent. Performers for the 48th annual festival are TBA.
Ticket prices for 2017 are also TBA, but last year when more than 425,000 fans attended, three-day passes cost $406; daily ticket prices ranged between $70 and $164; children ages 2 through 10 were admitted for $5 each; advance adult single-day tickets cost $58, or $70 at the gate. (504) 410-4100 or (504) 558-6100; nojazzfest.com.
CAPITAL CITY JAZZ FEST. (Fitchburg, Wisc.) – April 29-May 1.
Hosted by the Madison Jazz Society, this 29th annual three-day fest is staged at the Wyndham Garden Fitchburg (formerly the Quality Inn), 2969 Cahill Main, in Fitchburg, in Southern Wisconsin. Headliners for 2017 are TBA, but last year they included the Fat Babies Jazz Band, the Wolverine Jazz Band, and the Yerba Buena Stompers.
All-event badges cost $140 or $40 for children; individual session tickets cost $35 or $10 for children. The Saturday afternoon session on April 30 is already sold out; madisonjazz.com/event/capital-city-jazz-fest/; (608) 850-5400.
BAYOU BOOGALOO. (Bayou St. John, New Orleans, La.) – May 17-21.
Since 2006 along this colorful revel has been presented free of charge by the MotherShip Foundation at Bayou Saint John at Orleans Avenue and North Jefferson Davis Parkway, in the City that Care Forgot. Performers for 2017 are TBA, but last year's Boogaloo featured Buckwheat Zydeco, George Porter, Irma Thomas, the Soul Brass Band, Debbie Davis & The Mesmerizers, the Red Hot Brass Band, the Creole String Beans, and the Trombone Shorty Academy Band.
Admission is free; but don't try to swim in the bayou (it's populated by alligators); (504) 488-3865; thebayouboogaloo.com; [email protected] .org.
Jazz Cruises:
THE WORLD'S HIPPEST JAZZ CLUB CRUISE. (Departs Ft. Lauderdale, Fla.) Feb. 4-11.
Get funky aboard the M/S Celebrity Summit making stops in Nassau, Bahamas, San Juan, P.R., Samana, D.R. and Labadee, Haiti, on this week-long trip hosted by Entertainment Cruise Productions of St. Louis, Mo. Entertainers include Gregory Porter, Dianne Reeves, David Sanborn, Terence Blanchard, Joshua Redman, Wycliffe Gordon, Pat Metheny, Grace Kelly, Ronnie Scott's Jazz All-Stars, and others.
Stateroom prices range from $2,300 to $8,500; Thecontemporaryjazzcruise.com; (844) 768-5157.
JAZZDAGEN TOURS AUSTRALIA & NEW ZEALAND. (Departs Sydney, Australia.) –March 14-26.
The MS Noordam of Holland America sets sail from Eastern Australia for a 14-day cruise with stops at Hobart and Port Arthur in Tasmania and Milford Sound, Fjordland, Port Chalmers, Akaroa, Wellington Napier, Tauranga and Auckland in New Zealand. Two hot bands—Cornet Chop Suey and the Pieter Meijers Quartet—will feature Ms. Brady McKay with Randy Morris and Australians James Clark, Jo Stevenson, and Ian Smith.
Prices begin at $1,849 per person, double-occupancy; pre- and post-cruise packages available; (800) 433-0078; jazzdagen.com.
JAZZDAGEN TOURS JAZZ ALIVE 2017. (Departs Los Angeles, Calif.) – June 9-19.
The Crystal Serenity sails from L.A. to Vancouver, on this 10-day cruise co-hosted by Arbors Records. Stops are planned at Santa Barbara, San Francisco, Astoria, Seattle and Victoria. Performers include Antti Sarpila, Warren Vaché, Harry Allen, Butch Miles, Jacob Fischer, Ulf Johansson, Eddie Metz, Danny Coots, Bill Allred, John Allred, Rebecca Kilgore, Jason Wanner, Kristin Korb, Richard Simon, Pieter Meijers and the Titan Hot Seven.
Prices begin at $2,880 per person, double-occupancy; (800) 433-0078; jazzdagen.com.
ALASKA SAWYER GLACIER JAZZ CRUISE. (Departs Seattle, Wash.) – June 16-23.
MG Travel hosts a seven-day round-trip cruise aboard the Royal Caribbean's Explorer of the Seas, ports of call include at Juneau, Skagway and Victoria, B.C. before_returning to Seattle._Live music will be performed onboard by the Black Swan Classic JB from Portland, Ore., vocalist Yves Evans and saxman Don Rice from the Desert and trombonist Paul Ingle from Australia.
Prices start at $887 plus taxes, gratuities and insurance; pricing is per person and based on double occupancy. After disembarking passengers will have the opportunity to attend America's Classic Jazz Festival hosted by the Greater Olympia Dixieland Jazz Society in Lacey, Wash.; mgtravelsandiego.com ; (760) 754-7081; [email protected]
Jazz Camps:
SAN DIEGO ADULT TRADITIONAL JAZZ CAMP. (San Diego, Calif.) – Jan. 12-15, 2017.
Staged at the elegant Lafayette Hotel, the camp is headed by cornetist/trumpeter Clint Baker and the faculty includes trombonist Howard Miyata, reedman Dan Levinson, banjoist/guitarist Katie Cavera, bassist Marty Eggers, drummer Steve Apple and pianist John Royen. The Lafayette Hotel San Diego is located at 2223 El Cajon Blvd., in the North Park neighborhood near Balboa Park overlooking Mission Valley; lafayettehotelsd.com/.
Tuition costs $425, but students who lodge at the Lafayette Hotel receive a $50 discount; SDjazzfest.org; (619) 297-5277; [email protected]
NEW YORK HOT JAZZ YOUTH CAMP. (Greenwich Village, N.Y.) – April 10-14.
This camp for musicians age 13-17 will be conducted at the picturesque Greenwich House Music School, 46 Barrow St., in Manhattan. The faculty includes directors Bria Skonberg and Molly Ryan, and instructors Dan Levinson on reeds, Sean Cronin on bass, Jim Fryer -on trombone, Jesse Gelber on piano, Nick Russo on guitar and banjo, and Rob Garcia on drums. Classes are scheduled from 9 a.m. to 3 p.m. Tuesday-Friday. Tuition costs $600 and includes catered lunches and transportation for group-scheduled field trips, as well as admission to Friday night's camper-and-faculty concert; [email protected]; Greenwich House: (212) 242-4770; nyhotjazzcamp.com.
NEW YORK HOT JAZZ ADULT CAMP. (Greenwich Village, N.Y.) – May 15-21.
This camp for musicians age 18 and older will also take place at the Greenwich House Music School, 46 Barrow St., in Manhattan. The historic venue is not yet handicapped-accessible. The faculty includes directors Bria Skonberg and Molly Ryan, and instructors: trumpeter Randy Reinhart, trombonist Vincent Gardner, clarinetist Dan Levinson, guitarist Nick Russo, bassist Jared Engel, pianist Jesse Gelber, drummer Kevin Dorn, and vocalist Queen Esther. Classes are scheduled from 9 a.m. to 3 p.m. Tuesday-Friday. Tuition costs $900 and includes catered lunches, transportation to group events and admission to Sunday's camper-and-faculty concert; [email protected]; Greenwich House: (212) 242-4770; nyhotjazzcamp.com.
NEW ORLEANS TRADITIONAL JAZZ CAMP. (New Orleans, La.) June 10-16.
Adults will enjoy ensemble, sectional and private lessons, evening jam sessions, sit-ins at jazz clubs, play at Preservation Hall, march and play in a second line parade through the French Quarter and perform in a Thursday concert in the Bourbon Orleans Hotel Ballroom. Also available is an optional extra day to perform and jam at The Back Room at Buffa's on Lagnaippe Day, Friday, June 16, 11 a.m. to 3 p.m. (extra night's housing available at a discounted rate of $160.) There will only be one camp in 2017. Students younger than age 18 can register if accompanied by an adult and a letter of recommendation. The executive director is the talented vocalist and banjo/guitar player Banu Gibson. The 2017 faculty includes Banu Gibson, Dan Levinson, Katie Cavera, Tom Fischer, Leah Chase, Steve Pistorius, Kris Tokarski, David Boeddinghaus, Gerald French, and others. Tuition includes six nights' housing (Saturday through Thursday) breakfast and lunch Sunday through Thursday.
Registration is ongoing. Tuition costs $2,100. Cancellation fees may be applied; [email protected]; (504) 895-0037; neworleanstradjazzcamp.com.
CAZADERO MUSIC CAMP. (Cazadero, Calif.) – June 19-Aug. 5.
Located at 5000 Austin Creek Road in Cazadero, about 10 miles northwest of Santa Rosa, in Sonoma County, this camp's students make music in the shade of majestic redwood trees. Cazadero's core program consists of five hours each day of small and large group instruction in orchestra, jazz ensemble, or concert band. Camps designed for younger musicians start June 19; middle-school students arrive June 27; junior-high students July 11; and senior-high students July 25. Also offered: classical and jazz piano, and classical guitar as well as an All-Camp Choir. At night, students sleep outside on single-sex tent decks, beneath the star-filled sky. Three healthy meals cooked from scratch are served daily. Concert schedule and guest conductors TBA. A JumpStart in Music program for younger students is conducted during May.
Fees range in price from $775 to $1,720. Contact Executive Director Emily Wainacht at [email protected]; (510) 527-7500, ext.13.