This is the Roundup as it ran way back in February 2019, for the latest month look here: HERE
NORTH CAROLINA JAZZ FESTIVAL (Wilmington, NC) – Jan. 31 – Feb. 2
The 39th annual festival will be staged at the Hotel Ballast, 301 N. Water St., overlooking the Cape Fear River. This historic city has many interesting shops, art galleries, museums and restaurants, as well as a movie studio, nearby beaches, plus Revolutionary and Civil War sites to explore during your days here.
In 2019 festival features Bruce Harris, Chuck Redd, Dion Tucker, Cynthia Sayer, and Brazilian born vocalist Maucha Adnet (former chanteuse for Antonio Carlos Jobim) and her husband Duduka da Fonseca joined by NYC's Harry Allen on tenor sax, re-creating the sounds of Stan Getz; Israeli born pianist Ehud Asherie; and Tampa native guitarist Nate Najar. This musical weekend features Brazilian Jazz starting on Thursday evening and then the Jazz continues Friday and Saturday night with four hour concerts featuring seven sets with six or seven musicians per set (each with a different leader). Come experience some fantastic musicians from around the globe.
Single Night Tickets: Thurs.: $40, Fri. & Sat.: $60, Active Military: $25, Students: $15 each night; 3-Day Patron Pass: $225; 2-Day Patron Pass: $200; ncjazzfestival.org; (910) 793-1111; NCJF, P.O. Box 7681, Wilmington, NC 28406.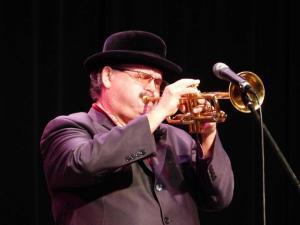 SOUNDS OF MARDI GRAS (Fresno, CA) – Feb. 7-10.
The 2019 edition of this festive festival in Fresno kicks off at the Doubletree by Hilton with a Thursday evening pre-party. The schedule picks up Friday with a "Putting on the Ritz" Charleston-themed parade, followed by the annual coronation of the Festival King and Queen, and a hot-jazz Swing Dance.
Attendees can meet-and-greet musicians Saturday morning before the Parasol Parade and Masquerade Party and Costume Parade in the grand tradition of Mardi Gras. Things wrap up on Sunday with a Wind Down Dinner and Dance.
Returning bands for 2019 include Grand Dominion, Climax Jazz Band, Cell Block 7, Gator Nation, Tom Rigney & Flambeau, Bob Schulz Frisco Jazz Band, Devil Mountain, Gino and the Lone Gunmen, Yosemite Jazz Band, High Sierra Jazz Band, Blue Street, Tom Hook & the Terriers. New bands invited this year are Dave Stuckey & Hot House Gang, The Young Bucs, Stardusters Big Band, and B Sharp and the Axxidentals. This year's guest artist is Brian Casserly.
Three-day passes cost $125 before December 16, 2018 ($135 thereafter); admission prices for individual events range from $20 to $65; admission is free for those ages 18 and younger when accompanied by a paying adult; (209) 534-1924; fresnodixie.com.
TEAGARDEN JAZZ FESTIVAL (Sacramento, CA) – Feb. 8-10
Trumpet legend Jim Cullum of Riverwalk Jazz fame will be the featured guest artist at three events during the 14th annual Teagarden Jazz Festival (formerly the Trad Jazz Youth Band Festival) February 8, 9, and 10, 2019. He will be backed up by an all-star group of jazz musicians. Venues include Rio Americano High School Performing Arts Center, 4540 American River Dr.; Sacramento State University, Capistrano Hall, 6000 J St.; and Elks Lodge #6, 6446 Riverside Blvd.
Single tickets to each concert, or combo tickets for the entire weekend, are available. Advance ticket sales will end on February 8. Tickets may be available at the door at a higher price. Students with ID are free to the events, and do not need advance tickets, but entrance will be based on space availability at the Friday and Sunday venues. The Sunday concert will feature Jim Cullum and the All-Star Festival Clinicians, plus award-winning youth bands.
Combo tickets are $15 (for Fri. night concert and Sat. festival entrance); $30 (for Fri., Sat. and Sun. concerts); $45 for Fri. VIP seating, Sat. festival, and Sun. concert including brunch buffet; individual admission ranges from $10-$25. More information at www.teagardenjazzfestival.org.
UNIV. OF IDAHO LIONEL HAMPTON JAZZ FESTIVAL (Moscow, ID) – Feb. 22-23
Beginning in February 1984, bandleader Lionel Hampton and his orchestra played at the University of Idaho's jazz festival which had been staged annually for two decades in northern Idaho on the border of the state of Washington. The following year, 1985, the festival was renamed the Lionel Hampton Jazz Festival in honor of the pioneering multi-instrumentalist who excelled on vibraphone, drums, piano and as a leader. Two years later, UI's school of music was renamed for Hampton, becoming the first university music school named for a jazz musician. The festival features hundreds of student performances, a dozen world-class jazz artists and nearly 100 workshops, clinics and special exhibits. The full 2019 series of evening concerts will be staged at 7:30 pm on Feb. 22-23, in the ASUI-Kibbie Activity Center. Evening concerts will not only feature world-renowned jazz artists but will also showcase student competition winners on the festival's main stage. Headliners include The New Lionel Hampton Big Band, Dawn Clement's Gratitude Trio, Vanguard Jazz Orchestra, and trombonist Paul McKee.
Series ticket prices: club seats $80, floor seats $75; center stands $60, outer stands $50; individual club seats $30, $35 and $45; college students, $15, $20 and $30; youth accompanied by a paying adult, $15, $18 and $22; 1-88-88-UIDAHO; uidaho.edu/ticketoffice; uidaho.edu/jazzfest; (208) 885-5900.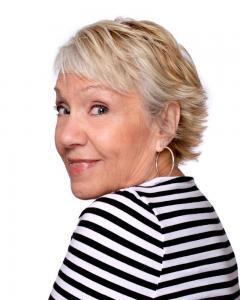 SAN DIEGO JAZZ PARTY (Del Mar, CA) – Feb. 22-24
At the San Diego Jazz Party, held at the Hilton San Diego/Del Mar over the weekend of February 22-24, drummer Ed Metz, Jr., will be honored as the 2019 SDJP Legend. Other invited musicians include Jon-Erik Kellso and Ed Polcer, trumpets; Harry Allen, Ken Peplowski, Evan Arntzen, and Houston Person, reeds; John Allred and Dan Barrett, trombones; Paolo Alderighi, Rossano Sportiello, Stephanie Trick, and Jason Wanner, piano; Chuck Redd, vibes; Nicki Parrott, Richard Simon, and Dave Stone, bass; Howard Alden, Eddie Erickson and Rebecca Kilgore, guitar; Danny Coots and Chuck Redd, drums; Eddie Erickson, Nicki Parrott, and Rebecca Kilgore, vocals.
The festival, which boasts two dance floors, starts on Friday at 4 pm with a Patron Cocktail Reception; the jazz party itself begins at 7 pm. After the Patron Brunch on Saturday, there is music all dayuntil 10:30 pm, with a two-hour dinner break at 5. There's solo piano music on Sunday from 9 am, with the party continuing from 11 am until 4:30 pm.
Special Jazz Party rates at the Hilton San Diego/Del Mar $152 + tax, based on availability. For the special rates, reservations must be made before January 23, 2019. Mention San Diego Jazz Party when you make your reservation. There is plenty of great dining nearby. For hotel reservations call: 858-792-5200.
All-events badges cost $250 and includes Friday free-bar cocktail party and Saturday jazz brunch; Friday-evening passes cost $85; Saturday passes range from $85 to $145; Sunday passes cost $85; reservations for single sessions accepted after Dec. 1; sandiegojazzparty.com; [email protected]; (619) 787-8792
JUMP, JIVE, & JAZZ (Wilsonville, OR) – Feb. 23
Jump, Jive, and Jazz, a one-day mini-fest hosted by the popular "Live at the Shrine" dance committee, takes place at the Wilsonville Shrine Center, 25100 SW Parkway Ave., Wilsonville, Oregon on Saturday, February 23, 2019. The event will showcase three bands and two dance floors, with continuous music from 1:00 p.m. to 7:00 p.m.
Event Chairperson Earline Dawes said, "We wanted Pacific Northwest jazz to have a place to party on this last weekend in February, which is normally the date for the Seaside Jazz Festival. When we heard that Seaside will be taking a year off in 2019, we wanted to fill the gap with good music."
The featured bands include: Black Swan Classic Jazz Band with Marilyn Keller, Columbia Classic Jazz Band, and Pete Krebs and the Portland Playboys.
The event is a fundraiser to benefit the Shrine Travel Fund. The Wilsonville Shrine Center is approximately 15 miles south of Portland near Interstate 5. Three hotels are located nearby, and shuttle service is planned.
Ticket price is only $25 per person for the entire day. Food and beverages are available for purchase all day. Tickets are limited, so we recommend ordering soon. For more information on tickets and lodging contact Earline Dawes, (503) 789-5608.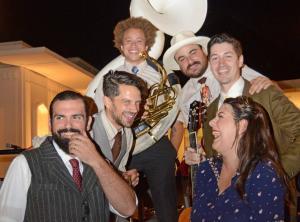 JAZZ BASH BY THE BAY (Monterey, CA) – March 1-3
Dixieland Monterey hosts the 39th annual Jazz Bash by the Bay, with eight venues including seven dance floors all under one roof in the newly refurbished Portola Hotel & Spa and the totally remodeled Monterey Conference Center.
This year's guest artists include Blue Street Jazz Band, Bob Draga, Brian Holland, Bye Bye Blues Boys Band, Carl Sonny Leyland Trio, Crescent Katz, Danny Coots, Dawn Lambeth, Eddie Erickson, Fast Mama Excitement, Grand Dominion, High Sierra, Holland/ Coots Jazz Quintet, Holy Crow Jazz Band, Ivory&Gold®, Jeff Barnhart, Katie Cavera, Mark Allen Jones, Midiri Brothers, Pacific Brass, Royal Society Jazz Orchestra, Stephanie Trick & Paolo Alderighi, Titan Hot Seven, Tom Hook & The Terrier Brothers, Tom Rigney & Flambeau, Washboards, Yve Evans and Company, and Zydeco Flames.
Individual Early Bird All-Event Badges for 3 days are $115.00 through December 31, 2017. Day badges are available. Patron Badges, which includes the Patrons' Brunch and reserved seating, are $290.00 each.
For more information or to order Badges, please call 831-754-8786 or 888-349-6879; [email protected]; www.jazzbashbythebay.com.
SARASOTA JAZZ FESTIVAL (Sarasota, FL) – March 3-9
The 39th Annual Sarasota Jazz Festive, whose theme this year is "Generations in Jazz" is set to take place over the week beginning Sunday, March 3, at the Hyatt Regency in Sarasota.
Main Stage artists include Music Director Ken Peplowski, with Shelly Berg, Randy Brecker, Bill Charlap, Roxy Coss, Dick Hyman, Aaron Johnson, John Lamb, Houston Person, Randy Sandke, Mary Stallings, James Suggs, Charles Turner, the University of Miami Big Band, Alejando Arenas, Mark Feinman, and John O'Leary. On the Blues Stage are Selwyn Birchwood, Betty Fox Band, and Lauren Mitchell; on the Classic Stage: Gene Bertoncini, Katt Hefner, and Allan Vaché; on the Contemporary Stage: Marlon Boone, Jeremy Carter, and Hiram Hazley; and on the Latin Stage: Tom Carabasi Band, Joe Delaney Band, and Frankie Pineiro. A special presentation, Generations of Jazz: 100 Years of Bruno Family Musicians, will be featured on Friday, March 8.
The festival begins Sunday with a free concert at Phillippi Estate Park. There will also be a special theatrical presentation, Lil & Louis (requiring separate admission), a Jazz Trolley and Pub Crawl on Thursday, March 7, and showings of the film 'Round Midnight.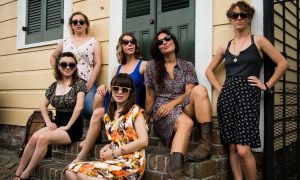 Festival Packages do not include Lil & Louis, but feature four night hotel / VIP Combo Ticket package with preferred seating, $1298 (one guest)/ $1448 (two guests); VIP Combo Tickets with preferred seating, $350; and Combo Tickets with General Admission seating, $295. Paid events cost $15-$55 per admission. Write: Jazz Club of Sarasota, 330 S. Pineapple Ave, Suite 111, Sarasota, Florida 34236; telephone: 941-366-1552; or visit online at jazzclubsarasota.org. To book Jazz Fest rates at the Hyatt Regency, Call Hyatt Worldwide Reservation Center at 800-233-1234 and provide your Group Code: G-JZCS; or book rooms online through www.hyatt.com and provide Group Code: G-JZCS.
TRIBUTE TO BIX FEST (Racine, WI) – March 7-10
The 30th annual Tribute to Bix Fest returns March 7, 2019, to the Delta Hotel (formerly the Marriott), 7111 Washington Ave., Highway 20, in Racine. According to Director Phil Pospychala, "Prepare yourselves for the new, all-woman Shake 'em Up Jazz Band led by Marla Dixon (Remember her with the Shotgun Band?) and we plan on a prohibition-like club and review for Friday, March 8th. Don't worry. All-Nite 78 playing will start, one hour later, and our regular film show will now include a silent film with John Reed-Torres as piano accompaniment, Galaxy Girls chorus line, the Sweet Sheiks, and Andy Schumm's Cellar Boys with authentic 1920s warbler, Roya Naldi."
Patron with bus tour (all events): $90; Patron without bus tour (all other events): $75; Thursday bus tour only: $30; Fri./Sat. record sales: $5; $20 before 9 am; Friday Jazz & Films (Speakeasy Nite): $10; Fri./Sat. Lectures & Contest: $5 each; Saturday Concert: $25; Sunday Concert: $15; Sat. & Sun. Two-Day Special Admission: $15; Jam Sessions and 78 spinning: FREE.
Bix Fest rate: the Delta Hotel will accommodate up to four people per room at $99 total, plus tax. To reserve, call Toll Free 888-816-5003; Say you are with "Tribute to Bix Fest 2019" to guarantee rate and to be eligible for prize drawing of free room. Reservations are accepted until February 8, 2019, at Bix Fest rate, and will continue thru March 10, if available. bixfest.com, (847) 996-0246; [email protected]
SOUTH COAST CLAMBAKE MUSIC FESTIVAL (North Bend, OR) – March 8-10
Since 1988 jazz fans have flocked to southwestern Oregon to attend the annual South Coast Clambake Festival now staged at the Mill Casino, in North Bend. The bands play at four different venues—the Salmon Room, Hazel Room, Cedar Room, and Saw Blade—within the hotel owned and operated by the Coquille Indian Tribe. Located on Highway 101, the venue overlooks lovely Coos Bay, an S-shaped water inlet and estuary where the Coos River enters the big bay. Volunteers from the Bay Area Traditional Society for Jazz ("B.A.T.S for Jazz") continue to keep the flame burning for Dixieland jazz. This year's clambake serves a hot mix of traditional jazz, swing, doo-wop, blues, big band and zydeco. Performers will include the Barn Door Slammers, Dave Bennett Quartet, Bay City Swing, Gator Nation, Good Co., Gino & The Lone Gunmen, Lisa Mann, Phat Cat Swinger, Royal Jelly Jive, Dave Stuckey & The Hot House Gang, and The Young Bucs.
Early Bird Discounts: All Events Badge (January 1st through March 1st), $80.00 (price does not include Warm Up Party); Regular Badge Prices: All Event, $85.00 (Price does not include Warm Up Party on Thursday); Thursday (March 7) Warm Up Party, $10.00 ($8.00 with purchase of All Event Pass); Friday, $30.00; Saturday All Day, $50.00; Saturday Day (10:00 am – 5:00 pm), $25.00; Saturday Evening (5:00 pm – Midnight) $30.00; Sunday, $25.00; Student (13-20 years with student body card), $15.00; Youth (12 years and under), Free with paid adult.
For info, telephone (541) 267-7665; email [email protected]; or write to P.O Box 374, North Bend, Ore. 97459; or visit clambakejazz.com.
ST. GEORGE JAZZ PARTY (St. George, UT) – March 22-24
The St. George Jazz Party, produced by Sun Valley's Jeff and Carol Loehr, takes place at the Sun River Community Center in St. George, Utah. The three-day event hosts a panoply of stellar jazz musicians, including John Cocuzzi, Steve Pikal, Carl Sonny Leyland, Yve Evans, Evan Arntzen, Sam Rocha, Josh Collazo, Marc Caparone, Clint Baker, Nate Ketner, Paul Midiri, Dave Stuckey, Russ Phillips, and Dawn Lambeth.
An all-weekend pass is available for $125, with individual five-hour session tickets $35. Sponsor tables (four seats) are available for $950, with individual sponsor seats at $250. (A private sponsor party will take place on Saturday). Accommodations through Hampton Inn & Suites in St. George; telephone (435) 656-9900 for jazz party rates.
Visit online at www.sunvalleyjazz.com; telephone (877) 478-5277; PO Box 309, Battle Ground, WA 98604.
13th ANNUAL CHARLES TEMPLETON RAGTIME AND JAZZ MUSIC FESTIVAL (Starkville, MS) – March 28-30
Mississippi State University Libraries' 13th Annual Charles Templeton Ragtime and Jazz Festival & the Gatsby Gala. The Festival will be held in Starkville, MS, on the MSU campus in Mitchell Memorial Library and McComas Hall Auditorium on March 28-30, 2019. This Festival is the only one of its kind in the southeast and brings world-renowned artists and entertainers to campus to perform throughout the weekend, sharing their insights and love of ragtime/jazz music. Portions of the festival are held in the Charles H. Templeton, Sr., Music Museum which showcases an amazing collection of over 200 musical instruments, sheet music and recordings. Concerts, seminars, and tours of the Charles H. Templeton, Sr., Music Museum combine for a fantastic weekend on the MSU campus.
Please visit our Festival website library.msstate.edu/festival. Contact Info: Mississippi State University, PO Box 5408, Mississippi State, MS 39762-5408. Lynda Graham, 662-325-6634. Email: [email protected] .msstate.edu.
FRENCH QUARTER FESTIVAL (New Orleans, LA) – April 11-14
Started as a neighborhood gathering more than three decades ago, the French Quarter Festival has since grown into "The World's Largest Block Party" where visitors join locals to enjoy the best of Louisiana music, food and culture, all for free. Featuring more than 800 musicians on 20 stages, more than five dozen food-and-beverage vendors (all dishes are priced in the $3-$5 range), kid-friendly attractions, free tours of hidden French Quarter patios and gardens, a Pirate's Alley art show, the world's largest praline, and fireworks exploding over the Mississippi River. The 35th annual French Quarter Festival will be staged over a half dozen blocks between Bourbon Street and the Mississippi Riverfront, there is no admission and fences do not enclose the site. Performers for 2019 will be announced in late January, with a full schedule available in March.
More than 60 food and beverage booths will be scattered throughout the historic French Quarter. Admission is free; (504) 522-5730; fqfi.org/frenchquarterfest/.
JAZZAFFAIR (Three Rivers, CA) – April 12-14
The 46th annual Jazzaffair, hosted by the Sierra Traditional Jazz Club, will be a bittersweet—but not-to-be-missed—event as the High Sierra Jazz Band plays their last gig, ever. Jazzaffair takes place at three venues in Three Rivers: the Lions Club Arena, the Memorial Building, and St. Anthony's Retreat.
In addition to High Sierra, the "All New" High Street Party Band, Blue Street Jazz Band, Cornet Chop Suey, Dave Bennett Quartet, Bob Schulz Frisco Jazz Band, Reedley Rats, Carl Sonny Leyland, Dixie Dominus, Tom Rigney and Flambeau, Bob Draga, and Holland & Coots Jazz Quintet are scheduled to play.
Early birds' three-day all-event badges are $100 if postmarked before March 15, $110 thereafter; children attend for $50 each; the Lions Recognition Dinner with Music on Thursday, April 11, is $15. Sponsor Jazzaffair for $250 (two badges included); be a Jazz Patron for $500 (two badges, preferred seating, access to hospitality room); be a Band Sponsor for $1000 (four badges, preferred seating, access to hospitality room).
Visit the Sierra Traditional Jazz Club online at sierratraditionaljazzclub.com; download order form from S.T.J.C., PO Box 712, Three Rivers, CA 93271.
ZEHNDER'S RAGTIME FESTIVAL (Frankenmuth, MI) – April 24-27
Zehnder's 25th Annual Ragtime Festival featuring the pride of Michigan, pianist Bob Milne, will be staged at Zehnder's of Frankenmuth, 730 S. Main St., in the colorful city nicknamed Little Bavaria. Also called "Muth" for short, the city is located in Saginaw County, in Michigan's Lower Peninsula, about 22 miles south of Lake Huron. Events include dinner concert on Wednesday, lunch concerts on Thursday, Friday and Saturday, Vaudeville Night Thursday, a Friday-night picnic, and a grand finale dinner concert on Saturday. By the way, Zehnder's serves a world-famous chicken dinner along with tantalizing breads and pastries. Performers for 2017 tentatively include homeboy Bob Milne along with Jeff Barnhart, Sue Keller, Bill Wescott, Eric Shore, Jeff & Anne Barnhart, Frederick Hodges, Dan Petrella, Eddie "Blues" Barney, Kerry Price, Adam Swanson, Andrew Ratazcyk, Tony Caramia, Dave Majchrzak, Richard Dowling, Bob Seeley, Don Burns, The Clausons, Bill Edwards Bryan Wright, and Martin Spitznagel.
Ticket prices for individual events last year ranged from $30 to $60. Reservations are required for lunch, brunch, and all dinner concerts. For more info or reservations call (800) 863-7999, ext. 450; or visit zehnders.com.
JAZZ PARTY WEEKEND (McCall, ID) – April 26-28
The beautiful Shore Lodge at McCall, Idaho, is again the host venue for the Loehr's Jazz Party Weekend, which this year takes place over the last weekend in April. A fine roster of musicians has been lined up for the weekend: Brian Casserly, Joe Midiri, Jason Wanner, Russ Phillips, Bobby Durham, Sherri Lynn Colby, Dexter Williams, Tom Hook, Katie Cavera, Eddie Metz, Jr., and Jim Lawlor.
This is an intimate event, with limited table seating. Reservations should be made soon; the event will sell out quickly. Call (877) 478-5277 to purchase tickets; www.sunvalleyjazz.com.
REDWOOD COAST MUSIC FESTIVAL (Eureka, CA) – May 9-12
The Redwood Coast Music Festival moves to the second weekend in May for 2019. This year's festival, which takes place in Eureka, California, boasts seven venues: Hagadone Stage at Eureka Municipal Auditorium, Chevron & George Petersen Insurance Stage at The Adorni Center, Pierson Building Center Stage at The Sequoia Center, The Eagle House Stage at The Inn & 2nd and C, Sun Valley Group Stage at Morris Graves Museum, and two performance stages at The Red Lion Hotel (which is the home base of the festival). All venues have food, bars, and dance floors—with complimentary shuttles between venues.
Over 30 bands and artists are scheduled to the four-day event, including The Hot Baked Goods, Jonathan Doyle Swingtet, Stompy Jones, Cornet Chop Suey, Cocuzzi Courtet, Au Brothers Jazz Band, Clint Baker's Jazz Band, On The Levee Jazz Band, Kris Tokarski Quartet, Gino & The Lone Gunmen, Gator Nation, Tom Rigney & Flambeau, Dan Walton's Jump Swing Imperials, Dave Stuckey & The Hot House Gang, Charlie Halloran & The Quality Six, Carl Sonny Leyland's House Party, Hal Smith's Swing Central, Dave Stuckey's Hoot Owls, Redwood Coast Western Swing All-Stars With Elana James, The Delta Nationals, The Yokels. Guest artists include Elana James, Little Charlie Baty, Katie Cavera, Josh Collazo, Nate Ketner, Ben Polcer, Marc Caparone, and Brian Casserly.
On the Blues stages, invited guests are Curtis Salgado & Alan Hager, Rick Estrin & The Nightcats, Little Charlie Baty & Carl Sonny Leyland, Aki Kumar & Rockin' Johnny Burgin, Mitch Woods & The Rocket 88s, Anthony Paule Soul Orchestra With Wee Willie Walker, Two Tone Steiny & The Cadillacs, The Uptown Kings, and Steve Freund Blues Band.
Advance price for a four-day Adult Pass (over 23 years)is $100; after March 16, $115; a four-day youth pass (ages 13-23)is $35 (ages 12 and under free with adult); Prime Time tickets (after 5:00pm Friday or Saturday) are $35; single-day tickets are $40 (Friday), $55 (Saturday), and $30 (Sunday); Thursday night only, $15 (Thursday night events included in four-day pass).
Telephone (707) 445-3378. Open Tuesday & Thursday, 10am-4pm. Please leave message. Send payment to P.O. Box 314, Eureka, CA 95502. State which tickets you want and include your name, mailing address, phone number and email. Checks are payable to RCMF. PayPal options and other information online at www.rcmfest.org. Please check the hotel page to see if there are ticket packages available from official festival hotels. Special combination packages may be available.
WORLD CHAMPIONSHIP OLD-TIME PIANO PLAYING CONTEST & FESTIVAL (Oxford, MS) – May 23-26
Festival Artistic Director Ian Hominick writes, "Join us in beautiful Oxford, Mississippi for the 45th annual World Championship Old-Time Piano Playing Contest & Festival. The 2019 schedule of events is posted on our web site and performers have begun registering to compete in their respective divisions. Visit the 2019 Schedule/Purchase Tickets page at www.oldtimepianocontest.com for a complete list of events. Customers may purchase tickets through our on-line store or complete the mail-order form and send a check.
"New this year is a bus excursion to Clarksdale in the Mississippi Delta for a guided tour of the Delta Blues Museum followed by a musical luncheon next door at Ground Zero Blues Club. This requires a separate purchase and must be reserved by April 23rd. In addition to the contests and workshops, we are happy to partner once again with Chancellor's House on the historic Oxford Square for all of our after-hours activities."
For more information, write: Old Time Piano Contest, 350 University Ave., Oxford, MS 38655; [email protected]; telephone 662-915-1282; www.oldtimepianocontest.com.
SCOTT JOPLIN RAGTIME FESTIVAL (Sedalia, MO) – May 29-June 1
More than 6,000 people attend the Scott Joplin Ragtime Festival each June, turning downtown Sedalia into a turn-of-the-20th century party. This year's festival, the 38th annual, is replete with symposia, special events, and concerts with a focus on all things ragtime.
This year's featured presenters and musicians are Paul Asaro, Jeff Barnhart, Taslimah Bey, Danny Coots, Neville Dickie, Bill Edwards, Marty Eggers, Alex Hassan, Frederick Hodges, Brian Holland Ivory&Gold, Max Keenlyside, Carl Sonny Leyland, Tom McDermott William McNally Dave Majchrzak, Oliver Moore, John Reed-Torres, David Refkin, The Rhythmia, Dalton Ridenhour, Martin Spitznagel, Virginia Tichenor, Stephanie Trick, and Bryan Wright.
Ticket pricing not available at press time; Write: Scott Joplin International Ragtime Foundation, P O Box 1244, Sedalia, MO 65302; (660) 826-2271; [email protected]; scottjoplin.org.
AMERICA'S CLASSIC JAZZ FESTIVAL (Lacey, WA) – June 27-30
America's Classic Jazz Festival, hosted by the Greater Olympia Dixieland Jazz Society, is back at the Marcus Pavilion at Saint Martin's University, 5300 Pacific Avenue SE. Lacey is a suburb of Olympia, in the western part of state of Washington, at the southern end of Puget Sound. The music is staged at four Marcus Pavilion venues—three for dancing, one for listening—and dance lessons by Hal and Georgia Myers will demonstrate the Foxtrot, Balboa, and Charleston. Special features include nearby lodging, on-site RV parking, shuttle service, and parasol parades.
Pacific Northwest favorites such as Uptown Lowdown from Bellevue will be featured along with jazz greats such as Yerba Buena Stompers, Wolverines, Fat Babies, Ivory & Gold, Jeff Barnhart & Charlotte's Boys, Tom Rigney & Flambeau, Ray Skjelbred & His Cubs, Queen City, CanUS Jazz Band, Grand Dominion, Black Swan with Marilyn Keller, Evergreen Jazz Band, and The Graystone Monarchs.
All-event badge prices range from cost $100 to $115; individual event ticket prices range from $15 to $50. Tickets and sponsorships available at door. Lodging is available at two dozen hotels in the Olympia-Lacey area, and RV parking is available by calling (360) 943-9123; olyjazz.com; (360) 705-3024; [email protected]