This is the Roundup as it appeared way back in July 2016, for this month's roundup look HERE.
WATERFRONT BLUES FESTIVAL. (Portland, Ore.) – July 1-4.
The 29th annual Waterfront Blues Festival is a four-day event staged at Tom McCall Waterfront Park. Headliners include the Tedeschi-Trucks Band, JJ Grey & Mofro, Maceo Parker, ZZ Ward, Curtis Salgado Band , Soul Rebels Brass Band, Femi Kuti, Chubby Carrier & the Bayou Swamp Band and additional performers include the California Honeydrops, Steve Riley & The Mamou Playboys, Liz Vice, the Polyrhythmics, Los Straitjackets, Grace Love & The True Loves Passes range in price from $35 to $1,250, with all proceeds benefitting the Oregon Food Bank; waterfrontbluesfest.com; (503) 282-0555.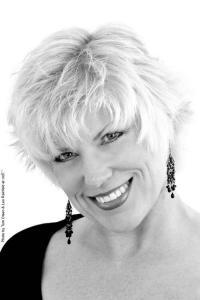 SYRACUSE JAZZ FESTIVAL. (Syracuse, N.Y.) – July 2-3.
Staged on a natural grass amphitheater on the campus of Onondaga Community College, in Syracuse, N.Y., this two-day event is considered the largest free jazz festival in the Northeast U.S. The 34th annual fest presents an all-star tribute to the late jazz singer Mark Murphy on Saturday, July 2, featuring New York Voices, Nancy Kelly, and Jay & Marty Ashby. Also performing that day will be vocalist Michael McDonald, The Mavericks and Notefied featuring singer Julia Goodwin. The lineup on Sunday, July 3, is topped by Trombone Shorty & Orleans Avenue, Groove Legacy, Larry Coryell & The Eleventh House, and Second Line Syracuse, a new brass band led by trombonist Melissa Gardiner. Brassman Randy Brecker will serve as the festival's 2016 artist-in-residence, performing at the Murphy tribute Saturday and sitting in with Larry Coryell on Sunday. Admission is free, and parking charges range from $5 to $10; syracusejazzfest.com; (315) 437-5627.
NEW YORK STATE BLUES FESTIVAL. (Syracuse, N.Y.) – July 8-9.
Billed as the largest, admission-free blues festival in the Northeast, this two-day affair is staged at Clinton Square, the former site of the Erie Canal, in downtown Syracuse smack dab in the center of the Empire State. Friday's performers include the hometown Westcott Jug Suckers, harp-meister Brandon Santini and Sister Sparrow & the Dirty Birds. Saturday's audiences will see guitarist Tas Cru, Skip Murphy & His Merry Pranksters, Chicago six-stringer Toronzo Cannon, The Fabulous Ripcords, Mississippi guitarist Sonny Landreth and Butch Trucks & Freight Train. Admission is free; nysbluesfest.com; (315) 422-8284.
CLINE WINE & DIXIELAND JAZZ FESTIVAL. (Sonoma, Calif.) – July 9.
This single-day event is staged from 11 a.m. to 6:30 p.m., at the beautifully landscaped Cline Cellars, an award-winning winery specializing in California Rhône-style wines and Zinfandels, at 24737 Arnold Drive, in Sonoma, on California's North Coast. Performers include Beyond Salvation, Black Diamond Blue Five, Devil Mountain Jazz Band, Fog City Stompers, Golden Gate Rhythm Machine, Jambalaya Big Swing Band, Natural Gas Jazz Band, Ray Skjelbred and his Cubs, and the Royal Society Jazz Orchestra. Pianists include Tom Barnebey, Tom Brier, Frederick Hodges, Gary Neuman, Ray Skjelbred, and Virginia Tichenor. Tickets cost $40; (800) 546-2070; clinecellars.com.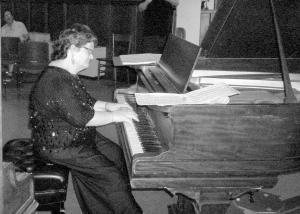 RAGTIME TO RICHES FESTIVAL. (Omaha, Neb.) – July 10.
The First Central Congregational United Church of Christ, in Omaha, Neb., is the site for the 12th annual Ragtime to Riches Festival, Proceeds from this year's festival will benefit the Great Plains Ragtime Society. Performers this year include Marty Mincer from Hamburg, Iowa, the 1993 Regular Division champion at the World Championship Old-Time Piano Playing Contest and Festival, and Faye Ballard of Champaign, IL, frequent Regular Division finalist at the same event, and now its contest coordinator. All-event tickets cost $10; r2rfestival.webs.com/; (402) 556-3340.
GREATER HARTFORD FESTIVAL OF JAZZ. (Hartford, Conn.) July 15-17.
Now in its 25th year, this free-of-charge festival is staged over three days at Bushnell Park in downtown Hartford. This summer's performers include Carl Allen, Dance Troop, Funky Dawgz Brass Band, Gerald Albright, Hartford Legacy Jazz Orchestra, Jeff Bradshaw, Jonathan Butler, Just Us, Marcus Anderson, Marcus Young, Najee, Phil French, The Bronx Conexion, The Daughters of Rhythm & Blues. Free; hartfordjazz.org; (860) 490-2199.
COLUMBUS JAZZ & RIB FEST. (Columbus, Ohio.) – July 22-24.
With the addition of 33 acres of parkland along the Scioto Mile, the revitalized downtown riverfront provides the perfect location for the free-admission Jazz & Rib Fest. Relocating this year to both sides of the Scioto River in Bicentennial, West Bank and Genoa Parks, the festival offers three days of continuous jazz by renowned international and local musicians while barbecue pit masters serve up sizzling meats as 23 award-winning barbecue teams compete for "Best Ribs" bragging rights. Headliners include the Dirty Dozen Brass Band on July 22, Doc Severinsen & Byron Stripling July 23, Tower of Power July 24, and many others. It's free: (614) 645-7995; hotribscooljazz.org.
CARAMOOR JAZZ FESTIVAL. (Katonah, N.Y.) July 23.
Jazz found its home in 1988 at the Caramoor Center for Music and the Arts with performances by the great Ray Brown and later, by the Count Basie and Duke Ellington bands. Caramoor is an 81-acre parcel on Girdle Ridge Road just east of Route 22, in Westchester County. In recent years its jazz programing has expanded to include a Latin Jazz series, Sonidos Latinos, a platform for emerging stars and, most recently, an ongoing collaboration with Jazz at Lincoln Center. Performances are staged throughout its picturesque gardens and grounds. Daytime artists scheduled to appear at the estate's Venetian Theater include Catherine Russell, Brianna Thomas, Charenee Wade, the Evan Sherman Big Band, Gotham Kings, Etienne Charles & Creole Soul, Bria Skonberg, the Eddie Barbash Band, the Jonathan Barber Quartet, and others. Prices: day only $25; full festival prices run from $30, to $110; children ages 17 and younger half-price; caramoor.org/events/jazz-festival-160723/; (914) 232-5035.
NORTHEAST JAZZ & WINE FESTIVAL. (Syracuse, N.Y.) – July 29-30.
Known from 2003 to '07 as Jazz in the Square, the ninth annual Northeast Jazz & Wine Festival presented by the CNY Jazz Arts Foundation will take place this year in downtown Syracuse's Clinton Square on July 29 and 30. The free festival is part of Syracuse ArtsWeek, a partnership between the music fest and the Syracuse Arts & Crafts Festival in nearby Columbus Circle. This year's main-stage headliners are TBA. Two ancillary stages – the Mardi Gras Tent and the World Beat Pavilion – showcase dance bands and sounds from the around the globe; (315) 479-JAZZ; cnyjazz.org/.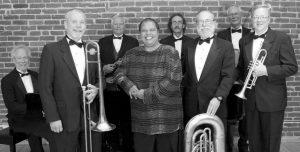 EVERGREEN JAZZ FESTIVAL. (Evergreen, Colo.) – July 29-31.
The Rocky Mountains never sounded so good! Eleven world-class bands will perform and The Fat Babies, Joe Smith and the Spicy Pickles and the Kris Tokarski Trio all appear for the first time ever in Evergreen. Other performers include Nicki Parrott & B.A.D. Rhythm, the Carl Sonny Leyland Trio, After Midnight, Poudre River Irregulars, Queen City Jazz Band with Wende Harston, and Denver's own Gypsy Swing Revue. The festival's four venues are Evergreen Elks Lodge, the lovely Evergreen Lake House, Evergreen Christian Church and the Stagecoach Sports Grill. Three-day pass $100 before May 31, then $130; three-day badge for students, $50; daily ticket prices range from $55 to $105; evergreenjazz.org; (303) 674-5390.
NEWPORT JAZZ FESTIVAL. (Newport, R.I.) – July 29-31.
Established in 1954 by socialite Elain Guthrie Lorillard, the Newport Festival is one of the longest-running such events in the world. This year the festival is under the direction of Christian McBride. Performances will take place this year at Fort Adams State Park and the International Tennis Hall of Fame at the Newport Casino. The park offers panoramic views of Newport Harbor and Narragansett Bay, and the Newport Casino, located at 186-202 Bellevue Ave., is a designated National Historic Landmark dating back to 1880. Headliners this year include Chick Corea, vocalist Gregory Porter and saxophonist Kamasi Washington, New Orleans' Galactic, vocalist Tierney Sutton, the brass quartet the Westerlies, the Hot Sardines; Potter, Holland, Loueke & Harland; and pianists Rossano Sportiello, Kris Davis and Terry Waldo. More than 50 acts are booked including Angélique Kidjo; John Scofield/Joe Lovano Quartet; Darcy James Argue's Secret Society; Charles Lloyd New Quartet; Robert Glasper Experiment; Django Festival All-Stars; Kenny Barron Trio; Yosvanny Terry Quintet; Toshiko Akiyoshi; Steve Coleman and Five Elements; Christian Scott aTunde Adjuah Presents Stretch Music; José James; Kneebody. New ensembles or artists presenting new projects are Eric Revis Parallax; the Bad Plus performing Ornette Coleman's 1972 album Science Fiction; Monty Alexander Harlem-Kingston Express; Edmar Castañeda World Ensemble; Butler, Bernstein & the Hot 9; Stefon Harris Sonic Creed; Dave Liebman Expansions Group; and Anat Cohen's Clarinet Re-Imagined.
Ticket prices range from $45 to $100 at the International Tennis Hall of Fame and between $15 to $170 at Fort Adams. newportjazzfest.org; email [email protected]; or call (401) 848-5055.
CAMBRIDGE JAZZ FESTIVAL. (Cambridge, Mass.) – July 31.
Staged at Danehy Park, a 50-acre recreational facility built in North Cambridge on the site of the former city landfill which was closed in the early 1970s. Performers include Walter Beasley, Russell Malone, Bill Pierce, Nadia Washington, the Ron Savage Trio and the Rebecca Cline Trio. Free tickets available: please visit our website at cambridgejazzfestival.org; (617) 945-8052.
BIX BEIDERBECKE MEMORIAL JAZZ FESTIVAL. (Bettendorf, Iowa) – Aug 4-7.
The Bix Beiderbecke Memorial Society has changed the location for its 2016 festival. Because the Davenport Rivercenter was unavailable this year, the society has partnered with the Isle of Capri and the City of Bettendorf to host the 45th annual Bix Fest at the Waterfront Center and Isle of Capri Hotel and Convention Center. Performers include Randy Sandke and Dick Hyman, The Rock Island Roustabouts, Dan Levinson's Six Shades Of Bix, Dave Bennett Quartet, The Lakeshore Syncopators, Dave Greer's Classic Jazz Stompers, The Graystone Monarchs, Miss Jubilee and Her Humdingers, River City 6, Jimmy Valentine Jazz Band, Josh Duffee Orchestra, Basin Street Boys, Tony Hamilton Orchestra, Kix Orchestra, Ron Tegeler Trio, and The Bix Beiderbecke Memorial Youth Jazz Band; the special guest band for the Thursday night fundraiser: The Memphis Speed Kings, featuring Dave Bennett.
All-event passes cost $110 in advance and at the gate; all-day tickets cost $55 for Friday and $65 Saturday; individual weekend sessions cost $30 and $35; (888) BIX-LIVS; (563) 324-7170; [email protected]
SATCHMO SUMMERFEST. (New Orleans, La.) – Aug. 4-7.
The 16th annual Satchmo Summerfest will draw thousands of trad-jazz fans to New Orleans on Aug. 4 through 7. The free event is presented by French Quarter Festivals, Inc. Music will ring out all weekend on festival stages spotlighting traditional jazz, brass bands and children's programming. Among many SatchmoFest highlights is the "Satchmo Club Strut" down Frenchmen Street. The three-day festival features more than 40 jazz performances by local legends and nationally touring virtuosos as well as screenings of jazz films and documentaries, in-depth seminars on jazz history, hands-on workshops, swing dance lessons, trumpet tributes to Pops and interactive exhibits. This year's musical lineup is TBA, but past festivals have featured The Dirty Dozen Brass Band, James Andrews, Glen David Andrews, Don Vappie & The Creole Jazz Serenaders, Leroy Jones, Wycliffe Gordon, Kermit Ruffins, and Mark Braud. Admission is free all weekend; (504) 522-5730; fqfi.org/satchmo;
TELLURIDE JAZZ FESTIVAL. (Telluride, Colo.) – Aug. 5-7.
Since 1977, Telluride's majestic perch high in the San Juan Mountains of southwestern Colorado has been the site of an annual cultural event produced by the Telluride Society for Jazz. Combining pristine natural aesthetics and boundless artistic creativity, the Telluride Jazz Fest is a three-day-and-night live music event centered around jazz that is staged annually on the first weekend of August. Performers for the 40th annual festival include Kermit Ruffins & The BBQ Swingers, Jon Scofield/Jon Cleary Duo, the Rebirth Brass Band, Caleb Chapman's Crescent Superband, Galactic, Jon Cleary & The Absolute Monster Gentlemen. Weekend all-access passes cost $175 in advance, $200 after May 31; three-day park passes cost $125 in advance and $145 at the gate; children ages 12 and younger will be admitted free; camping costs $69 per person or $79 per vehicle; (970) 728-7009; [email protected]telluridejazz.org.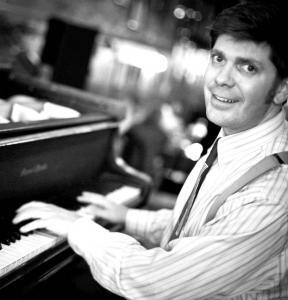 DENVER VINTAGE JAZZ FESTIVAL. (Denver, Colo.) Aug. 5-7.
Staged at the three-story City Hall Events Venue, 1144 N. Broadway St., in Denver, this exceptional festival focuses primarily on pre-war swing and vintage jazz of the 1930s' and '40s. This year's bands include the Jonathan Doyle Swingtet, Paul Asaro & His Rhythm, the Aaron Johnson Quintet. And the Joe Smith Orchestra featuring the All-Stars, plus hundreds of swing dancers and selected Denver-area musicians. Denvervintagejazzfestival.org; (303) 883-6691; cmDance.org.
LITCHFIELD JAZZ FESTIVAL. (Goshen, Conn.) – Aug. 6-7.
Launched in 1996, the Litchfield Jazz Festival relocated two years later to the Goshen Fairgrounds in the southern Berkshire Mountains because it had outgrown the Litchfield park. This year marks the festival's 21st anniversary. Performers include Andrew Hadro with Tony Malaby; Richie Barshay with Jimmy Greene; Albert Rivera with Paul Bollenback; Nicole Zuraitis with Dave Stryker; Daryl Johns with Orrin Evans; Big Bass Blowout with Avery Sharpe and Matt Wilson; Emmet Cohen with Jimmy Heath; the Curtis Brothers with Donald Harrison; and, of course, the Litchfield Jazz Orchestra with Don Braden. On Sunday, the festival will present its first ever Scat & Scramble Jazz Brunch, to benefit need-based scholarships to Litchfield Jazz Camp. Delicious Southern-style food served by O'Deens BBQ will create a Big Easy atmosphere with music to match. Donald Harrison will lead a big band of top jazz campers and instructors from New Orleans. The Goshen Fairgrounds are located at 116 Old Middle St. (Rte. 63), just south of the center of town. A large portion of the Mohawk State Forest is located in the Northwest Connecticut town. Ticket prices range from $39.96 to $524.95; (860) 361-6285; litchfieldjazzfest.com/.
HUDSON VALLEY JAZZ FESTIVAL. (Warwick, N.Y.) – Aug. 11-14.
Founded in 2010 as the Warwick Valley Jazz Festival, the event was renamed Hudson Valley Jazz Festival in 2012 and expanded into other areas in Orange County and the greater Hudson Valley. Centered in Warwick, an affluent town in southwest Orange County, N.Y., the seventh annual festival will be staged at several area venues including a theatre, cafés, restaurants, parks, arts centers, and libraries. "The idea to present varied formats in different environments," said drummer Steve Rubin, the festival's chief organizer. In the past, venues have included the Dautaj in Warwick, the Falcon in Marlboro, and even the Bean Runner Cafe in Peekskill over in Westchester County. Performers for 2016 are TBA. Admission prices at the various venues range from free to $20; hudsonvalleyjazzfest.com/; (917) 903-4380.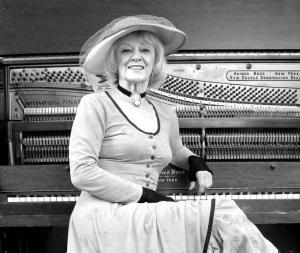 SUTTER CREEK RAGTIME FESTIVAL. (Sutter Creek, Calif.) – Aug. 12-14.
Hosted by the Mother Lode Ragtime Society, the 18th annual Sutter Creek Ragtime Festival will be staged Aug. 12 through 14, at venues such as the Sutter Creek Ice Cream Emporium, the Hotel Sutter and the Sutter Creek Theatre. Known far and wide as the jewel of the gold country, Sutter Creek is located 46 miles southeast of Sacramento. Performers for 2016 include Elliott Adams, Patrick Aranda, Jack and Chris Bradshaw, Tom Brier, Michael Chisholm, Danny Coots, the Drivons, the Crown Syncopators, Brian Holland, Carl Sonny Leyland, Ray Skjelbred, Squeek Steele, Virginia Tichenor and others. All-event badges cost $70 before July 15, or $80 after that date; day badge prices range from $15 to $35; children ages 16 and younger will be admitted free if accompanied by a paying adult; (209) 405-1563; suttercreekragtime.com.
MORRISTOWN JAZZ & BLUES FESTIVAL. (Morristown, N.J.) – Aug. 20.
The sixth annual festival turns the green blue on Saturday, Aug. 20, from noon until 10 p.m. Parking is available in public lots and the train station just a couple of blocks away. Festival-goers should bring blankets and lawn chairs. This year's free concert will celebrate the 90th birthday of legendary jazz guitarist Bucky Pizzarelli who has become a regular fixture here. In addition, performers will pay tribute to the late Rusty Paul, the bass-playing son of the great Les Paul. Rusty – who had a special relationship with the festival – passed away in January after a long illness. _This year's festival begins at noon with the George Gee Swing Orchestra._At two o'clock, legendary guitarist Bucky Pizzarelli returns to the stage and at 4 p.m. Louis Prima Jr. and the Witnesses jump, jive and wail. Guitarist Quinn Sullivan picks at 6 p.m. followed by sacred steel giant Robert Randolph & The Family Band at 8 p.m.
Contact Don Jay Smith of LKS Associates at (908) 832-1020; [email protected]; morristownjazzandblues.org/.
GRANDJAZZFEST. (Grand Rapids, Mich.) – Aug. 20-21.
Founded in 2012 by jazz enthusiast Audrey Sundstrom, GRandJazzFest is West Michigan's only free, weekend-long jazz festival. The fifth annual event will be staged Aug. 20 and 21, at Rosa Parks Circle in the heart of downtown Grand Rapids, at 135 Monroe Center NW, a couple blocks east of Grand River. The family-friendly festival will present notable jazz performers as well as up-and-coming artists for diverse audiences. "We're proud to say GRandJazzFest is one of the most diverse, community-oriented festivals for people who live here, who travel here, and who want to enjoy two days of great live music in a vibrant downtown setting," Sundstrom said. Performers for 2016 were being announced April 27; grandjazzfest.org ; (616) 617-7720.
PRESCOTT JAZZ SUMMIT. (Prescott, Ariz.) – Aug. 26-28.
Prescott, Arizona is located in Arizona's high country, just 90 miles north of Phoenix. Combining the dulcet sounds of some of the nation's most outstanding jazz musicians with the moderate summer temperatures and towering shade trees of Prescott means "cool" is a word often uttered by attendees at the annual Prescott Jazz Summit. Performers and prices for 2016 TBA; (928) 277-1576 or (928) 830-2462 or (484) 558-0066; prescottjazz.com/.
HOT JAZZ JUBILEE. (Sacramento, Calif.) – Sept. 2-5.
Staged at the DoubleTree by Hilton in Sacramento, this festival kicks off at noon on Friday, Sept. 2 when The Ophir Prison Band leads a parade of festive ladies in flapper dresses, parasols, boas and beads. Performers include the Au Bros., Vince Bartels All-Star Band, Bechet Fantasy Band, Blue Street, Shelly Burns, Brian Casserly, Kylie Castro, John Cocuzzi, Danny Coots, Crescent Katz, Bill Dendle, Bob Draga, Eddie Erickson, Yve Evans, Fulton Street, Gator Nation, Ken Hall, High Sierra, Brian Holland, Tom Hook & the Terriers, Hot City, Midiri Brothers, Tom Morgan & the Emblems, New Orleans Racket Makers, Tom Rigney & Flambeau, Side Street Strutters, Ray Skjelbred & The Cubs, Sister Swing, Smart Fellers, Claudette Stone, Vanna Turner, Randi Cee, Bob Williams, and Pat Yankee.
Badge prices range from $20 for students per session to $110 for a four-day all events badge ($100 if purchased before July 31); hotjazzjubilee.com; (916) 813-7665.
GATEWAY JAZZ FESTIVAL. (St. Louis, Mo.) – Sept. 4-5.
The fourth annual fest hosted by the St. Louis Jazz Club at the DoubleTree by Hilton Hotel at Westport,
features Cornet Chop Suey, the St. Louis Stompers, Miss Jubilee & The Humdingers, Pat Joyce with Scott Alberici, the Liberty Jazz Band and Michael Lacey's Dixie Swing Band. Reserved seating: $125, all events: $80, individual sessions: $35; stlouisjazzclub.org; (314) 972-8298.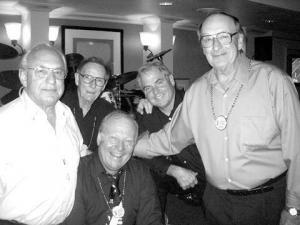 GRUGELFEST 2016. (Toledo, Ohio.) – Sept. 9-11.
Grugelfest will be staged at the Park Inn by Radisson Hotel in downtown Toledo starting at 6 p.m. on Friday, Sept. 9. Five veteran jazz bands and world-class piano players will be featured on the two main stages. On Thursday, Sept. 8, a free pre-festival party at the Durty Burd Gastropub on St. Clair Street at Washington, starts at 8 p.m. Ragtime Rick and the Chefs of Dixieland will perform, and many guest musicians are likely to join them. This year, The Yerba Buena Stompers with Miss Ida Blue, The New Orleans Nighthawks, Red Lehr's Powerhouse Five, and Jon Seiger and the All Stars will appear. Toledo's Cakewalkin' Jass Band will once again be featured, and special guest Duke Heitger will return on trumpet. Tickets for Grugelfest 2016 will soon be on sale at the Huntington Center Box Office (419 321-5007) and also at ticketmaster.com. Weekend passes will be available along with individual session tickets. Tickets cost $45 per session or $130 for all three days, and $160 for VIP pass. Profits from Grugelfest 2016 will benefit the Dyslexia Education Training Center of Northwest Ohio (formerly the 32° Masonic Learning Center for Children); grugelfest.com; email: [email protected]; (419) 389-0956.
PENTASTIC HOT JAZZ FESTIVAL. (Penticton, B.C., Canada.) – Sept. 9-11.
The 20th anniversary Pentastic Fest will feature Dave Bennett & Memphis Speed Kings, Gonzalo Bergera Quartet, Black Swan Classic JB, Lance Buller, Cornet Chop Suey, Draga's Dragons, Gator Nation, Tom Hook, Le Dixieland, and Tom Rigney & Flambeau. Of the festival's five fine venues, four feature ample dance floors, and all are within walking distance. Tickets cost $60 Friday, $75 Saturday and $55 Sunday, or $110 for all three days; pentasticjazz.com; (866) 599-3494.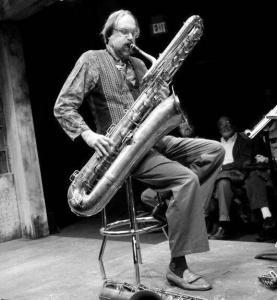 CLEVELAND CLASSIC JAZZ PARTY. (Cleveland, Ohio.) – Sept. 15-18.
Presented by the Allegheny Jazz Society at the Intercontinental Hotel in Cleveland, the third annual party showcases Howard Alden, Harry Allen, Bill Allred, Ehud Asherie, Dan Barrett, Dan Block, Jon Burr, James Dapogny, Faux Frenchmen, Mike Greensill, Marty Grosz, Duke Heitger, Jon-Erik Kellso, Rebecca Kilgore, Dan Levinson, Kerry Lewis, Ricky Malichi, Randy Reinhart, Scott Robinson, Pete Siers, Hal Smith, Rossano Sportiello, Andy Stein, Frank Tate, Wesla Whitfield, and historian Phil Atteberry.  Ticket prices range from $50 per session to $310 for full-four-day admission. One free student ticket is available with each paid ticket to any session; (216) 956-0886; alleghenyjazz.org.
MONTEREY JAZZ FESTIVAL. (Monterey, Calif.) – Sept. 16-18.
The 59th annual Monterey Jazz Festival will take place in mid-September on the 20-acre, oak-studded Monterey County Fairgrounds, at 2000 Fairground Road in marvelous Monterey, Calif. Performances will include a Tribute to Quincy Jones, Wayne Shorter Quartet, Pat Metheny, Branford Marsalis Quartet with Kurt Elling, Gregory Porter, The Bad Plus with Joshua Redman, Terri Lyne Carrington's Mosaic Project, Kamasi Washington, Maceo Parker, Cory Henry, Richard Bona, Cécile McLorin Salvant, Davina and the Vagabonds, and others. Three-day Arena & Grounds Ticket Packages Ticket prices range from $310 to $350; full weekend grounds packages cost $137 for adults or $52 for youth ages 3 to 18; single day tickets range from $22 to $154; montereyjazzfestival.org; (888) 248-6499.
STEAMBOAT STOMP MUSIC FESTIVAL. (New Orleans, La.) – Sept. 23-25.
The New Orleans Steamboat Company kicks off of the fourth annual Steamboat Stomp Music Festival on Friday, Sept. 23 in old New Orleans. The three-day program will feature some of the world's finest musicians performing New Orleans-style jazz on the last authentic steamboat on the Mississippi River. "The Steamboat Stomp emphasizes the historical and cultural significance of jazz on the Mississippi River through a weekend of live performances in local venues," said Duke Heitger, bandleader of Duke Heitger & The Steamboat Stompers. The Stomp opens in the French Quarter with a Friday-night concert followed by Saturday afternoon festivities, a Natchez Dinner Jazz Cruise on Saturday night and a Jazz Brunch cruise on Sunday. The lineup for 2016 includes Yerba Buena Stompers, DUKES of Dixieland, Duke Heitger's Steamboat Stompers, Tim Laughlin, Tuba Skinny, and Kris Tokarski. Weekend packages are available for $225. Patron-level and sponsor packages are also available starting at $300. Tickets to individual events will be made available in the summer; (504) 586-8777; steamboatstompneworleans.com; [email protected]
SOUTHERN OREGON MUSIC FESTIVAL. (Medford, Ore.) – Sept. 30-Oct. 2.
Fifteen bands will perform a total of 95 sets of danceable music at five distinct venues, all within seven blocks in downtown Medford, Ore. – the birthplace of Ginger Rogers – in southwestern Oregon. Bands include Dave Bennett & Memphis Speed Kings, Cornet Chop Suey, Bob Draga, Gator Nation, High Sierra JB, High Street, Carolyn Martin's Swing Band, Midiri Brothers, Oregon Coast Lab Band, Tom Rigney & Flambeau, Wally's Warehouse Waifs, The Young Bucs, and Twice as Good. All-event passes cost $80 if purchased through 9/25 and $90 thereafter; daily ticket prices range from $20 to $50; (866) 448-1948; somusicfest.org.
SUMMIT JAZZ 2016. (Aurora, Colo.) – Sept. 30-Oct. 2
The 38th annual Summit Jazz will be hosted at the Radisson Southeast located at 3155 South Vaughn Way, Aurora, CO 80014 under the auspices of the Summit Jazz Foundation. This year's event features special guests The Jim Cullum Jazz Band, Barnhart's Classic Summit (Jeff Barnhart, piano & vocals; Dave Kosmyna, trumpet; Jim Buchmann, reeds; Allan Vaché, reeds; Jim Fryer, trombone; Sam Rocha, bass, tuba; Josh Duffee, drums), The Summit Allstars (Rossano Sportiello, piano; Dan Barrett, trombone; Howard Alden, guitar; Duke Heitger, trumpet; Frank Tate, bass; Josh Collazo, drums), Ivory&Gold® & Other Elements (Jeff Barnhart, piano & vocals; Anne Barnhart, flute & vocals), and Three Ivory Ticklers (Rosanno Sportiello, John Sheridan, Jeff Barnhart). Colorado favorites at Summit Jazz 2016 include After Midnight, Joe Smith & The Spicy Pickles, and The Summit Hot Seven, with a special feature: A Tribute to The World's Greatest Jazz Band.An all-event Weekend Badge is $115; a Patron Badge is $215 and includes reserved seating, your name in the festival program, and a reception with the musicians. Single-session badges range from $32-$40. Visa and Mastercard are accepted. Summit Jazz Foundation, PO Box 1150, Evergreen CO 80437; visit us online at www.summitjazz.org; [email protected]; 303-670-3820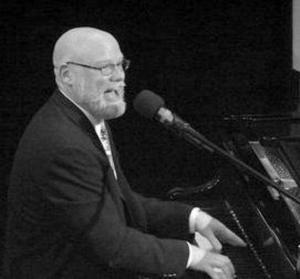 JEFF & JOEL'S HOUSE PARTY. (Branford, Conn.) Oct. 8-10.
Jeff Barnhart and Joel Schiavone, two of the leaders of Connecticut Jazz and the Connecticut Jazz Festival, decided to collaborate and Jeff and Joel's House Party was born. After six spectacular events starting in 2012,_Jeff and Joel's House Party_is reconvening for a seventh round in October on Columbus Day weekend, at the Branford Elks Club, 158 South Montowese Street (Route 146), Branford, Conn._ These house parties are a memorable experience. These musicians do not normally play together and mix and match with each song. Just 80 tickets are sold for each session. Friday Night Taste of the Weekend!_– 7:30-9:30 p.m., Oct. 7, $45 per person featuring_ the one and only Paris Washboard with Jeff Barnhart._ Saturday and Sunday sessions $80 per person._ Three session $225 and Friday night $40; jeffandjoelshouseparty.com; (203) 208-1481.
SUN VALLEY JAZZ & MUSIC FESTIVAL. (Sun Valley, Idaho.) – Oct. 19-23.
Venues include the Sun Valley Inn, the River Run Lodge, the Sun Valley Lodge, a local indoor ice rink with seating for 850, and the Sun Valley Operas House. If you need a break from the music, visitors can indulge in mountain biking, golfing, silent movies, fly-fishing and goat-watching. This year's entertainers include Paolo Alderighi, the Banjomanacs, Jeff Barnhart, Gonzalo Bergara Quartet, Big Band Bashes, Black Swan Classic JB, Blue Street JB, Boise Straight Ahead, Clarinet Clambake, John Cocuzzi Trio, Sherri Colby's Racket Makers, Danny Coots, Cornet Chop Suey, Bob Draga, Yve Evans, Joe Fos, Gator Nation, High Street, Brian Holland, Bruce Innis, Ivory & Gold, Kings of Swing, Jerry Krahn Quartet, Brady McKay, Pieter Meijers Quartet, Midiri Brothers Sextet, Jacob Miller & Bridge City Crooners, PBJ, Kyle Rowland Blues Band, Gary Ryan, Side Street Strutters (with Meloney Collins), Joe Smith & The Spicy Pickles, Stephanie Trick, We Three, Yale Whiffenpoofs, Sun Valley Jazz Marching Band Salute.
Early Bird special $145 ends July 31; starting Aug. 1_– $160; day and evening passes range from $28 to $72; (877) 478-5277; sunvalleyjazz.com.
ROSWELL JAZZ FESTIVAL. (Roswell, N.M.) – Oct. 20-23.
The annual Roswell Jazz Festival begins during the week prior to the second weekend of October and runs through the weekend with performances at several venues located within a few minutes' drive from the center of Roswell, New Mexico. More than 40 world-class musicians will gather for this fall's 10th annual Roswell Jazz Fest including Harry Allen, John Allred, Ehud Asherie, Dan Barrett, Joe Barriga, Dan Barta, John Cocuzzi, Roger Dickerson, Eddie Erickson, Joel Forbes, Michael Francis, Tardo Hammer, Willie Hernandez, Rebecca Kilgore, Ricky Malichi, Ed Metz Jr., Tony Monaco, Cecilia Noel, Frank Otero, Nicki Parrott, Ken Peplowski, Chuck Redd, Jason Roberts, Rossano Sportiello, Frank Tate, Raziel Tortow and Erik Unsworth. Preferred package costs $195; weekend package: $85; individual event ticket prices range from $15 to $35; jazz, food and drink at the exclusive VIP Party at the Anderson Museum of Contemporary Art for donors at the Gold Level of $500; (505) 359-4876; roswelljazzfestival.org
"RUBY" JUBILEE BY THE SEA. (Pismo Beach, Calif.) – Oct. 27-30.
Framed by rolling white sand dunes and green-leaved eucalyptus trees, Jubilee by the Sea is staged on California's Central Coast, just a few miles south of Morro Bay in San Luis Obispo County. Once known as "The Clam Capital of the World," Pismo Beach is now a bustling resort town of 8,000 inhabitants. Although clams are no longer harvested at Pismo Beach, the city remains proud of its seaside heritage. Every October since 1976, the Basin Street Regulars (also called the Central Coast Hot Jazz Society) have hosted this world-class traditional jazz festival. The music rings out for four days at multiple venues including the Pismo Beach Veteran's Memorial Building, in two tents at St. Anthony's Fair Ground, and on the beach at the Addie Street parking lot. Buses run continuously between venues where hardwood dance floors are maintained, and catered food is available for sale. The 2016 lineup features Jeff Barnhart, Blue Street, Clam Chowder JB, Danny Coots, Creole Syncopators, Crescent Katz, Bob Draga, High Street, High Sierra, Ivory & Gold, Judith & the Jazz Krewe, Sonny Leyland Trio, Midiri Brothers, Cornet Chop Suey, Maria Muldaur & Her Jazz Quintet, Night Blooming Jazzmen, Pacific Swing, Sue Palmer's Motel Band, Red Skunk Band, Tom Rigney & Flambeau, Royal Garden Swing Band, Larry Scala Rhythm Jesters, Bob Schulz, Ulysses Jasz Band, We Three + 1, Dick Williams Jammers, Pat Yankee, plus bands from Dos Pueblo HS, Cal Poly, Hancock College, and the Cuesta Jazz Ensemble. pismojazz.com.
COLORADO SPRINGS JAZZ PARTY. (Colorado Springs, Colo.) Oct. 28-30.
America's music comes to America's Mountain as the Friends of Colorado Springs Jazz present the Colorado Springs Jazz Party at Antlers Hotel, 4 S. Cascade Ave., in the shadow of Pike's Peak. One of the key components of the Jazz Party is the master's program open to high-school students focusing on jazz when professional musicians work with the teenagers for two hours. The party features four fabulous sessions – three on Saturday and one on Sunday afternoon – after opening with a cocktail reception on Friday. Performers include_Harry Allen, saxophone; Bill Allred, trombone; Ehud Asherie, piano; Dan Barrett, trombone; John Cocuzzi, piano and vibes; Adrian Cunningham, clarinet; Rebecca Kilgore, vocal; Eddie Metz Jr., drums; Richard Moten, bass; Nicki Parrott, bass and vocal; Ben Polcer, trumpet; Ed Polcer, cornet; Chuck Redd, drums and vibes; Wayne Wilkinson, guitar; David Siegel, violin (Sunday); Lila Mori, vocal (Sunday); and Stephan Doucette, guitar. Prices for patron badges range from $200 to $1,000; individual sessions cost $75, students $25; [email protected]; (719) 471-3124; csjazzparty.com.
ARIZONA CLASSIC JAZZ FESTIVAL. (Chandler, Ariz.) – Nov. 3-6.
Staged at the Crowne Plaza San Marcos Golf Resort in Chandler, Arizona, the 27th annual festival features ample dance floors at four venues and offers jammers three sets at which to strut their stuff. Performers include Howard Alden, B.A.D. Rhythm, Dave Bennett Quartet, John Cocuzzi Quartet, Danny Coots, Cornet Chop Suey, 52nd Street JB, High Sierra JB, Brian Holland, Nicki Parrott, Queen City JB, Dan Reed's Dixieland Hotshots, Slides & Strings, Sun City Stomperz, Wally's Warehouse Waifs, Wildcat Jazz, Wolverine JB.
All-event badge prices cost $90 before Aug. 15, or $100 thereafter; (480) 620-3941; azclassicjazz.org.
THE MIKE DURHAM CLASSIC JAZZ PARTY. (Newcastle upon Tyne, U.K.) – Nov. 4-6.
The Mike Durham Classic Jazz Party will run from mid-day on Friday until late on Sunday evening at the Village Hotel, Newcastle upon Tyne, some 70 miles south of Scotland in northeast Great Britain. The concert takes place in a luxurious setting with assigned seating of eight to a table, and tables are rotated twice daily. The program explores jazz from its first 40 years, with special jam sessions in the Victory Pub in the wee small hours. This year's musicians include trumpeters Andy Schumm, Menno Daams and Duke Heitger, reed players Lars Frank, Claus Jacobi and Robert Fowler, trombonists Jim Fryer and Graham Hughes, pianists Keith Nichols and David Boeddinghaus, bassists Henry LaMaire and Malcom Sked, banjo/guitarist Spats Langham, drummers Josh Duffee and Nicholas Ball, bass saxist Frans Sjostrom, violinists Emma Fisk and Dawn Allen and vocalists Janice Day and Mellow Baku. whitleybayjazzfest.org; send us an email at [email protected];
TREME CREOLE GUMBO FESTIVAL. (New Orleans, La.) Nov 12–13.
The ninth annual Treme Creole Gumbo Festival is New Orleans' premier brass band showcase, the best place on earth to sample a dozen different styles of gumbo, and admission is free. Music rings out from 11 a.m. to 7 p.m., both days at Armstrong Park, 701 N. Rampart St., in New Orleans. Last year's lineup included the Fairview Baptist Church Brass Band with Lucien Barbarin, and the Rebirth, Onward and Eureka brass bands. This year's lineup is TBA. Gumbos served include dark roux chicken and sausage gumbo, Creole filé gumbo, seafood gumbo as well as po-boys, pecan pralines and shrimp'n'grits. Food prices range from $3 for tastings to $12 for fried soft-shall crab po-boys. Free admission; (504) 558-6100; jazzandheritage.org/treme-gumbo/.
SUNCOAST JAZZ CLASSIC. (Clearwater Beach, Fla.) – Nov. 18-20.
This vacation destination with the #1 award-winning beaches hosts the 26th annual Suncoast Jazz Classic at the Sheraton and Marriott Sand Key Resorts. Come early—stay late! Five venues are used to accommodate the worlds top jazz artists. Plus dance floors for your pleasure. Shuttles are available to transport attendees between hotels.
Artists alphabetically: Alfonso Ponticelli & Swing Gitan,Betty Comora, Bill Allred Classic Jazz Band with Jamie Roberts, Bob Price, Climax Jazz Band, Cornet Chop Suey, Dave Bennett Quartet, High Sierra, Hot Jazz Pie with Theresa Scavarda, Ken Peplowski Quartet, LaLucha with Whitney James, Nate Najar, The Fat Babies, The Midiri Brothers. Guest Artists: Pepper, John Lamb, and the Swing Time Dancers during the weekend plus dance lessons and dance party. Friday night, Nov. 16th, we partner with the Largo Cultural Center to present The Four Freshmen (separate ticket required) and Nov. 17th we host the VIP Gala for Sponsors and Benefactors. Youth bands, per our youth education program, plus additional performers will be announced later. All Event tickets (Nov 18-20) are $112.50 until 10/1/16, then $125. Daily tickets $36-45. Sponsors are always welcome – see web site for benefits. Students (to age 21) $10. Host hotel-Sheraton Jazz rate $155./night (800-456-7263), Marriott Suites (venue hotel) $158.50 (888-303-4428), Holiday Inn $124.(800-770-6461), Chart House $109 (877-242-7899). Hotel rates are good from 11/14/16-11/24/16 with plenty to enjoy while here. Please visit www.visitstpeteclearwater.com for additional area information. For more info on the festival go to www.SuncoastJazzClassic.com, call 727-248-9441, or email [email protected]
WEST COAST RAGTIME FESTIVAL. (Rancho Cordova, Calif.) – Nov. 18-20.
The 30th annual fest will be staged at the Sacramento Marriott Rancho Cordova, 211 Point East Drive, some 15 miles east of Sacramento. Six ground-floor venues present live music nearly nonstop through the festival's three days. This fall's performers include Elliott Adams, Paolo Alderighi, Clint Baker, Tom Barnebey, Jeff Barnhart, Mimi Blais, The Bradshaws, Tom Brier, Danny Coots, Richard Dowling, Marty Eggers, Andrew Greene, Dale Hadley, Frederick Hodges, Brian Holland, Vincent Johnson, Max Keenlyside, Morten Gunnar Larsen, Carl Sonny Leyland, Frank LiVolsi, Jonathan Meredith, Larisa Migachyov, Max Morath, Ezequiel Pallejá, Will Perkins, John Reed-Torres, David Thomas Roberts, Jack Rummel, Sean Sharp, David Shepard, Patrick Skiffington, Adam Swanson, Virginia Tichenor, Stephanie Trick, and groups Big Mamma Sue & Fast Eddie, Ivory & Gold, Raspberry Jam Band, the Porcupines, Sullivan/Drivons and the Pacific Coast Ragtime Orchestra. All-events badges cost $95, $110 after Nov. 1; Fri-Sat badges $85; Sat-Sun $75; Sat $55; Sun $35; (866) 724-9273 or (916) 457-3324; westcoastragtime.com/.
SAN DIEGO JAZZ FEST. (San Diego, Calif.) – Nov. 23-27.
The Town & Country Resort and Convention Center serves at the festival headquarters. Invited Guest Artists: Stephanie Trick, Paolo Alderighi, Katie Cavera and Chloe Feoranzo. Invited Bands & Groups: Buck Creek J.B., High Sierra J.B., Cornet Chop Suey, Dave Bennett Quartet, Tom Rigney & Flambeau, Dave Stuckey and the Hot House Gang (Los Angeles), Lakeshore Syncopators (Chicago), High Society J.B., Memphis Speed Kings, Night Blooming Jazzmen, Uptown Lowdown J.B., Red Skunk Quartet, Sue Palmer and her Motel Swing Orchestra, Yerba Buena Stompers, Grand Dominion J.B., Titanic J.B., Jazz Jammers, Euphoria Brass Band, Heliotrope Ragtime Orchestra, Mission Bay High School Preservations, Spicy Pickles (Denver), Champaign Dixie, and more to be announced.
A-E Badges: 5-Days $110 each; 4-Days $105 each; 3-Days $100 each. Multi-day badge $5 discount is available with T&C reservation and if purchased before 10/15/2016. Daily badges available at the door. Contact Info: AFCDJS, P.O. Box 880387, San Diego, CA 92168-0387. 619-297-5277. Email: [email protected] Website: http://www.sdjazzfest.org/
Jazz Cruises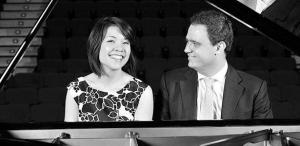 JAZZDAGEN TOURS JAZZ ALIVE 2016. (Departs New York, N.Y.) – Oct. 2-9.
Eight-day cruise aboard the Crystal Serenity visits Newport, Boston, Bar Harbor, Saint John and Halifax. Performers include some of the Big Apple's best, such as Harry Allen, Ehud Asherie, Adrian Cunningham, Nicki Parrott, Jon-Erik Kellso, Chuck Redd and Warren Vaché. New Orleans chanteuse Banu Gibson will be aboard along with trombonist Bill Allred and St. Louis stride pianists Stephanie Trick and Paolo Alderighi. Prices start at $2,700, based on sharing; (800) 433-0078; [email protected]; jazzdagen.com.
BREVARD MUSIC GROUP CRUISE TO CUBA. (Departs Miami, Fla.) – Oct. 29-Nov. 5.
Join Roland Guilarte, founder of Brevard Music Group, aboard the MV Adonia on_the BMG Cultural Cruise to Cuba, which he calls "an adventure of a lifetime." A pre-cruise party will be celebrated at Miami's Little Havana Cubaocho Cultural & Arts Center on Saturday, Oct. 29. Ports of call include Havana, Cienfuegos, Santiago de Cuba. The music of Cuba – instruments, performance and dance – comprises unique traditions influenced primarily by West African and European (especially Spanish) music. Due to the syncretic nature of its genres, Cuban music is considered one of the richest and most influential regional musics of the world since the 19th century.
Staterooms range from $4,398 to $6,998 per couple; (321) 632-5610; BrevardMusicGroup.com.
JAZZDAGEN TOURS NEW ORLEANS FLAVORS. (Departs New Orleans, La.) – Nov. 22-Dec. 6.
The Lena Prima Band will perform daily during the first part of the cruise on the Crystal Serenity from New Orleans to Puerto Rico, while Banu Gibson and the Pieter Meijers Quartet will take over from Puerto Rico back to New Orleans. Singer-pianist Yve Evans will perform every day, and other performers will be Tom Hook, Danny Coots, Ed Wise and David Boeddinghaus. Prices begin at $4,925 per person, double-occupancy; (800) 433-0078; [email protected]; jazzdagen.com.
JAZZFEST AT SEA. (Departs Miami, Fla.) – Dec. 6-16.
The MSC Divina will sail to exotic ports such as Aruba, Curaçao, Cartegena and Colombia. Performers include John Altman, Harry Allen, Banu Gibson, Allan Vaché, Duke Heitger, Danny Coots, Russ Phillips, Charlie Silva, Bob Leary, Anne and Jeff Barnhart, Kevin Dorn, Terry Blaine, Stephanie Trick, Paolo Alderighi and others. The cruise also offers passengers the opportunity to participate in informal jam sessions.
Staterooms and suites range in price from $1,399 to $2,999; jazzfestatsea.com; (800) 654-8090.
JAZZDAGEN TOURS MEXICAN RIVERA. (Departs San Diego, Calif.) – Dec. 31, 2016-Jan. 7, 2017.
Celebrate New Year's with an eight-day round-trip on Holland America's MS Westerdam making visits to Cabo San Lucas, Mazatlan, and Puerto Vallarta. Three bands will rotate: Wally's Warehouse Waifs with Theresa Scarvarda, Tom Rigney & Flambeau and the High Sierra Band. Jam sessions will be hosted by Cheryl Thurston and Gary Church. Prices begin at $1,249 per person, double-occupancy; (800) 433-0078; jazzdagen.com.
THE JAZZ CRUISE '17 (Departs Ft. Lauderdale, Fla.) – Jan. 28-Feb. 4, 2017.
Set to sail next Jan. 28-Feb. 4, the m/s Eurodam departs from Fort Lauderdale to Key West, Costas Maya to Belize City to Cozumel, and passengers will hear music by a superband featuring Randy Brecker, Mike Stern, Bill Evans, Tom Kennedy and Dennis Chambers. Other entertainers will include Eliane Elias, Jimmy Cobb, Eddie Daniels, Take 6, Grégoire Maret, René Marie, Clint Holmes, Bria Skonberg, the Clayton Brothers Quintet, Benny Green Trio, Lewis Nash and Paquito D'Rivera. The Jazz Cruise '17 will also feature music director Shelly Berg, big band director John Fedchock, hosts Wycliffe Gordon, Marcus Miller, Ken Peplowski, John Pizzarelli, Jeff Hamilton, Houston Person and Freddy Cole. You can select the category and cabin of your choice, and pay the required deposit to secure your reservation. Rates range from $1,900 to $3,250; per-person deposit_is $600 for suites, $500 for verandah staterooms and $400 for interior and oceanview staterooms;ecpcruises.com; (888) 852-9987; [email protected]
JAZZDAGEN TOURS AUSTRALIA & NEW ZEALAND. (Departs Sydney, Australia.) –March 14-26, 2017. The MS Noordam of Holland America sets sail from Easter Australia for a 14-day cruise with stops at Hobart and Port Arthur in Tasmania and Milford Sound, Fjordland, Port Chalmers, Akaroa, Wellington Napier, Tauranga and Auckland in New Zealand. Two hot bands – Cornet Chop Suey and the Pieter Meijers Quartet – will feature Ms. Brady McKay with Randy Morris and Australians James Clark and Ian Smith.
Prices begin at $1,849 per person, double-occupancy; (800) 433-0078; jazzdagen.com.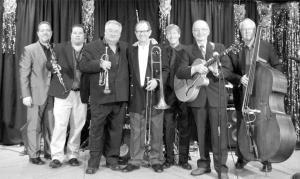 JAZZDAGEN TOURS JAZZ ALIVE 2017. (Departs Los Angeles, Calif.) – June 9-19, 2017.
The Crystal Serenity sails from L.A. to Vancouver, on this 10-day cruise co-hosted by Arbors Records. Stops are planned at Santa Barbara, San Francisco, Astoria, Seattle and Victoria. Performers include Antti Sarpila, Warren Vaché, Harrty Allen, Butch Miles, Jacob Fischer, Ulf Johansson, Eddie Metz, Danny Coots, Bill Allred, John Allred, Rebecca Kilgore, Jason Wanner, Kristin Korb, Richard Simon, Pieter Meijers, and the Titan Hot Seven.
Prices begin at $2,880 per person, double-occupancy; (800) 433-0078; jazzdagen.com.
ALASKA SAWYER GLACIER JAZZ CRUISE. (Departs Seattle, Wash.) – June 16-23, 2017.
MG Travel hosts a seven-day round-trip cruise aboard the Royal Caribbean's Explorer of the Seas, ports of call include at Juneau, Skagway and Victoria, B.C. before_returning to Seattle._Live music will be performed onboard by the Black Swan Classic JB from Portland, Ore., vocalist Yves Evans and saxman Don Rice from the Desert and trombonist Paul Ingle from Australia. Prices start at $887 plus taxes, gratuities and insurance; pricing is per person and based on double occupancy._ After disembarking passengers will have the opportunity to attend America's Classic Jazz Festival hosted by the Greater Olympia Dixieland Jazz Society in Lacey, Wash.; mgtravelsandiego.com ; (760) 754-7081; [email protected]
JAZZ CAMPS
EASTERN U.S. MUSIC CAMP. (Hamilton, N.Y.) – June 26-July 23.
The Eastern U.S. Music Camp for students ages 10 to 18 is conducted at Colgate University in Upstate New York on a not-for-profit, single-fee basis. Now in its 41st season, the camp offers two-, three- and four-week sessions. Tuition, which is non-refundable, covers lodging, meals, instruction, campus health services and all in-camp activities, including participation on more than one instrument and/or voice at no additional cost. Day students are provided the complete program with lunch as the only meal provided Monday through Saturday. Tuition does not cover optional private lessons, class workbook, laundry or an off-campus trip. Instruction given for symphonic and chamber groups along with four jazz groups and a vocal jazz choir. Faculty includes composer and trombonist Angelo Candela, trumpeter Sean Lowery, clarinetist Robin Seletsky, saxophonists Johnathan Lowery and Tom Christensen, and pianist Reuben Allen. Fees range from $995 for a two-week program for day students to $4,398 for four-week programs for boarding students; (866) 777-7841; easternusmusiccamp.com.
CAZADERO MUSIC CAMP. (Cazadero, Calif.) – June 28-Aug. 6.
Located at 5000 Austin Creek Road in Cazadero, about 10 miles northwest of Santa Rosa, this camp's students make music in the shade of majestic redwood trees. Cazadero's core program consists of five hours each day of small and large group instruction in orchestra, jazz ensemble, or concert band. Also offered: classical and jazz piano, and classical guitar, as well as an All Camp Choir for young musicians. At night, students sleep outside on single-sex tent decks, beneath the star-filled sky. Three healthy meals are served per day, cooked from scratch. Concert schedule and guest conductors TBA. A JumpStart in Music program for younger students is conducted during May.
Fees range in price from $775 to $1,720. Contact Executive Director David Wagner at [email protected]cazadero.org; (510) 527-7500, ext.13.
JAMEY AEBERSOLD SUMMER JAZZ CAMP. (Louisville, Ky.) – July 3-8, July 10-15.
NEA Jazz Master Jamey Aebersold has been teaching saxophone and conducting jazz workshops for 50 years. The 2016 faculty at the University of Louisville includes Rufus Reid, Dave Stryker, Eric Alexander, Bobby Shew, Jennifer Barnes, and others. Tuition costs $595, and campers will be housed in university dormitories; (812) 944-8141; workshops.jazzbooks.com/.
ADVANCED SUMMER JAZZ CAMP. (Fort Pierce, Fla.) July 5-8.
Founded in 1996 by Darryl Bey & Larry Lee together with a group of Jazz and Blues enthusiasts, the Fort Pierce Jazz & Blues Society is a nonprofit organization whose mission is to foster a greater awareness and love for jazz and blues by exposing these great American art forms to the community at large and to the schools. An advanced class is scheduled in July for students age 13 and older who meet daily between 10 a.m. and 2 p.m. at the society's offices at 4861 Indianapolis Drive, one block north of Midway Drive off of Indian River Drive, in Fort Pierce, Fla.
$110; (772) 460-JAZZ; jazzsociety.org
LITCHFIELD JAZZ CAMP. (New Milford, Conn.) – July 10-Aug. 5.
Founded in 1997, Litchfield Jazz Camp now serves 70-150 residential and day students each week for one- to four-week sessions on the campus of Canterbury School in New Milford, Conn. Operated by Litchfield Performing Arts, a charitable organization dedicated to changing lives through music, the camp welcomes all learners and students age 12 and older, including beginners, intermediate and advanced players and students with learning disabilities. Litchfield promises a collaborative, supportive and fun atmosphere. Music Director is Don Braden. Annual Jazz Festival slated Aug. 6 and 7. Canterbury is one hour and 45 minutes from NYC and air travel is available via LaGuardia and Bradley International Airports. Call or write for fees; P.O. Box 69, Litchfield, CT 06759; (860) 361-6285; [email protected]litchfieldjazzfest.com.
INTERLOCHEN CENTER FOR THE ARTS SUMMER JAZZ CAMP. (Interlochen, Mich.) – July 17-Aug. 8. At Interlochen, located in northwest lower Michigan, high schoolers can spend three weeks immersed in the world of jazz as they perform in both a big band and combos. Faculty for 2016 TBA. Tuition costs $5,467; camp.interlochen.org; (800) 681-5912; (231) 276-7472.
STANFORD JAZZ WORKSHOP. (Stanford, Calif.) – July 17-22 & July 24-29.
Since 1972 students have enjoyed instruction in small combo, one-on-a-part improvisation and performance, instrument specific and vocal master classes, jazz theory and musicianship, plus free admission to nightly Stanford Jazz Festival concerts on campus in Santa Clara County. One private lesson is offered for each student along with social activities and sports, showcase performance and family dinner on Friday at Stanford University. Faculty includes trumpeter Ambrose Akinmusire, drummer Ana Barreiro, reedman Ben Flocks and guitarist Ila Cantor.
Stay on campus with meal plan included or commute from off-campus. Prices range from $1,350 to $2,855; (650) 736-0324; stanfordjazz.org/.
TEAGARDEN JAZZ CAMPS. (Pollock Pines, Calif.) – July 24-29, Aug. 1-7.
The camps are hosted by the Sacramento Traditional Jazz Society at Sly Park in Pollock Pines. The address is 5600 Sly Park Road, Pollock Pines, adult camp July 24-19, youth camp, ages 12-18, Aug. 1-7. Faculty features camp director and multi-instrumentalist Bill Dendle, singer Shelley Burns, trumpeter Rusty Stiers, guitarist Howard Alden, drummer Eddie Metz Jr., reed players Terry Myers and Anita Thomas and others. Tuition costs $900/adults, $650/youth, and includes three meals per day in the school cafeteria (vegan options available), on-campus housing and all study materials and access to all classes; sacjazzcamp.org; (916) 228-2485.
TRITONE JAZZ AT NAZ. (Rochester, N.Y.) – July 24-30
This lively summer jazz camp is located at Rochester's Nazareth College, a small, private college which offers an outstanding music facility, including plenty of air-conditioned classrooms, performance halls and piano-equipped practice rooms. The 2016 faculty features Gene Bertoncini, Mark Ferber, Clay Jenkins, Mark Kellogg, Kristen Shiner-McGuire, Doug Stone, Ike Sturm, and others. Tuition costs $845; tuition plus meals $1,175; tuition plus meals and room $1,450; tuition plus meals, room and non-participating spouse: $1,975; tuition plus room minus meals $1,125; tritonejazz.com/camps/1; [email protected]; (585) 377-2222.
MARYLAND SUMMER JAZZ. (Rockville, Md.) – July 27-29.
Adult and high school musicians – join us for our 12th year of great Summer Jazz education, performances, jam sessions and concerts! Plan to attend our three-day camp from July 27-29, 2016, and our popular "Music Theory and Prep Session" three weeks before the camp on July 9. Many participants travel from other states to this family vacation destination just a few miles from Washington, D.C. Attend public concerts and enjoy sight-seeing at national museums. Area residents commute to jazz camp; out of towners stay at nearby hotels.
Artistic director of saxophonist Jeff Antoniuk and faculty includes trombonist Greg Boyer, pianist Max Murray, drummer Warren Wolf and flutist Ali Ryerson. Cost is $600, or $190 per day for auditors; July 9 prep session $105 or $190; (443) 822-6483; marylandsummerjazz.com.
NEW ORLEANS TRADITIONAL JAZZ CAMP. (New Orleans, La.) – July 30-Aug. 4.
Adults will enjoy individual lessons and group classes, jam sessions, Second Line parades, a session at Preservation Hall; with an optional day to perform, Aug. 5. Students younger than age 18 can register if accompanied by an adult and a letter of recommendation. The executive director is the talented vocalist and banjo player Banu Gibson, who founded the camp in 2010 along with singer Leslie Cooper and drummer Nita Hemeter. The 2016 faculty includes Dan Levinson, Tom Fischer, Leah Chase, Ben Polcer, Connie Jones, David Sager and others. Tuition costs $1,900, and cancellation fees may be applied; (504) 895-0037; neworleanstradjazzcamp.com; [email protected]
JAZZ CAMP FOR GROWNUPS. (Warwick, R.I.) – Aug. 7-12.
"It's not just the music," says Jazz Camp Program Director Byron Siegal. "It's not just the beautiful setting. This is an opportunity [for our students] to live the dream they might have had about playing in a band every day, jamming every day, it's the way they can, for at least five days maybe, have the life that they wanted but they don't have now." This year's faculty at Warwick's Crowne Plaza Hotel includes trombonists Steve Davis and Michael Treni, trumpeters Vinnie Cutro and Charlie Sarling, pianist Doug Johnson, guitarist Ben Sher and others. Tuition costs $1,799; jazzcamp.com; (800) 951-6056; [email protected]
SAN DIEGO ADULT TRADITIONAL JAZZ CAMP. (San Diego, Calif.) Jan. 12-15, 2017.
Staged at the elegant Lafayette Hotel, the camp is headed by cornetist/trumpeter Clint Baker and the faculty includes trombonist Howard Miyata, reedman Dan Levinson, banjoist/guitarist Katie Cavera, bassist Marty Eggers, drummer Steve Apple and pianist John Royen. The Lafayette Hotel San Diego is located at 2223 El Cajon Blvd., in the North Park neighborhood near Balboa Park overlooking Mission Valley; lafayettehotelsd.com/.
Tuition costs $425, but students who lodge at the Lafayette Hotel receive a discount; SDjazzfest.org; (619) 297-5277.