This is The Festival Roundup as printed in our July 2017 issue, the most recent event listings can be found in our menu. 
---
CLINE WINE & DIXIELAND JAZZ FESTIVAL (Sonoma, CA) – July 8
This single-day event is staged from 11 a.m. to 6:30 p.m., at the beautifully landscaped Cline Cellars, an award-winning winery specializing in California Rhône-style wines and Zinfandels, at 24737 Arnold Drive, in Sonoma, on California's North Coast. Performers include Black Diamond Blue Five, Devil Mountain Jazz Band, Fog City Stompers, Golden Gate Rhythm Machine with Pat Yankee, Jambalaya Big Swing Band, Mission Gold Jazz Band, Natural Gas Jazz Band, Ray Skjelbred and his Cubs, and The Royal Society Jazz Orchestra. Pianists include John Allair, Frederick Hodges, Gary Neuman, Ray Skjelbred, and Virginia Tichenor.
Tickets will be available for purchase at the door on the day of the event for $45 (Wine Club price $40). Visit us online at clinecellars.com/ or call (800) 546-2070.
RAGTIME TO RICHES FESTIVAL (Omaha, NE) – July 9
The First Central Congregational United Church of Christ, in Omaha, Nebraska, is_the site for the 13th annual Ragtime to Riches Festival, Proceeds from this year's festival will benefit the Great Plains Ragtime Society. Scheduled to appear at this year's festival: Faye Ballard (Champaign, IL), seven-time Regular Division finalist- and now contest coordinator- at Illinois'-turned-Mississippi's World Championship Old-Time Piano Playing Contest and Festival; Nathan Beasley (Eldorado, IL), 2015, 2016, and 2017 Junior Division contestant at the same event; Jim Boston (Omaha, NE), seven-time finalist at Iowa's National Old-Time Country, Bluegrass, and Folk Music Festival and Contest. All-event tickets cost $10; r2rfestival.webs.com/; (402) 556-3340.
EVERGREEN JAZZ FESTIVAL (Evergreen, CO) – July 29-31
Eleven world-class bands from across the country will perform at four attractive venues, the Evergreen Elks Lodge, the Evergreen Lake House, the Evergreen Christian Church, the Hiwan Museum, and the Stagecoach Sports Grill. All five venues are quite intimate, creating a rapport between musicians and audience that both say makes the Evergreen Festival a special experience. Free shuttle service runs every 20 minutes between venues, and food and beverages are available at all five. The 2017 lineup is as impressive as the mountain range itself, featuring the Fat Babies, Carl Sonny Leyland Trio, Ivory & Gold, Tight Like That, Joe Smith and the Spicy Pickles, the Queen City JB with Wende Harston, the Cali-Co Ragtime Quartet, and Denver's own Gypsy Swing Revue. Three top bands make their Evergreen debuts this summer, the Brain Cloud, the Ellis Island Boys, and the Barnhart-Midiri Quartet,
Three-day pass costs $100 before June 30, and $130 thereafter; three-day badge for students, $50; daily ticket prices range from $30 to $105; order tickets prior to June 30 and receive a discount of up to 23 percent; evergreenjazz.org; (303) 697-5467.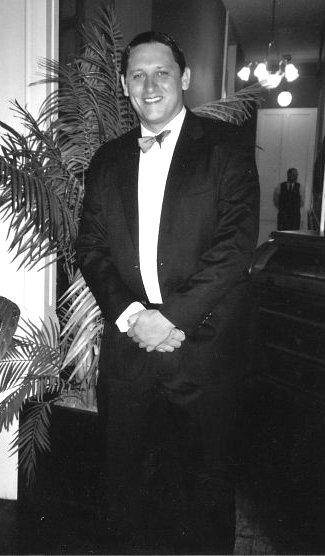 BIX BEIDERBECKE MEMORIAL JAZZ FESTIVAL (Davenport, IA) – Aug. 3-5
The 2017 Bix Festival has a new location: the Rhythm City Casino Resort in north Davenport will offer festival concerts in its Event Center, and boasts three restaurants, free parking (with valet parking available), and is the festival host hotel and a major sponsor of the event. The Resort is in close proximity to many shopping and outside-of-venue dining options. (Festival-goers may make reservations at the RCCR by calling 1-844-852-4386 or 563-328-8000 and asking for the "Bix Fest group rate," which begins as low as $109/night.) Scheduled bands include The Fat Babies (Beau Sample, Chicago), Roof Garden Jass Band (Dan Levinson, NYC), Dave Bennett Quartet (Michigan), Swing Central with Hal Smith, and The Graystone Monarchs (Josh Duffee, Davenport). A benefit concert on Thursday, August 3, will feature The Dave Bennett Quartet, The Fat Babies, and Swing Central.
All-event passes cost $105; all-day tickets cost $55 for Friday and Saturday; Thursday evening fundraiser event tickets are $25; individual weekend sessions cost $30; Youth under age 17 enter free when accompanied by a paid adult. (888) BIX-LIVS; (563) 324-7170; [email protected] Visit online at www.bixsociety.org.
SATCHMO SUMMERFEST (New Orleans, LA) – Aug. 3-6
The 17th annual Satchmo Summerfest will draw thousands of trad-jazz fans to New Orleans on August 3 through 6. The free event is presented by French Quarter Festivals, Inc. Music will ring out all weekend on festival stages spotlighting traditional jazz, brass bands and children's programming. Among many Summerfest highlights is the "Satchmo Club Strut" down Frenchmen Street. The three-day festival features more than 40 jazz performances by local legends and nationally touring virtuosos as well as screenings of jazz films and documentaries, in-depth seminars on jazz history, hands-on workshops, swing dance lessons, trumpet tributes to Pops, and interactive exhibits. This year's musical lineup is not available at press time, but past festivals have featured The Dirty Dozen Brass Band, James Andrews, Glen David Andrews, Don Vappie & The Creole Jazz Serenaders, Leroy Jones, Wycliffe Gordon, Kermit Ruffins, and Mark Braud
Admission is free all weekend; (504) 522-5730; fqfi.org/satchmo.
TELLURIDE JAZZ FESTIVAL (Telluride, CO) – Aug. 4-6
Since 1977, Telluride—situated high in the San Juan Mountains of southwestern Colorado—has been the site of an this annual event produced by the Telluride Society for Jazz. The Telluride Jazz Fest is a three-day-and-night live music event centered around jazz that is staged annually on the first weekend of August. Scheduled for the 41st annual festival are headliners Mavis Staples, Macy Gray, and Bootsy Collins and World-Wide Funk Drive, with other featured performers Lee Fields and the Expressions, Miles Mosely and the West Coast Get Down, Vaud and the Villains, Divina and the Vagabonds, Hazel Miller Gospel Band, Ranky Tanky, Cha Wa Mardi Gras Indian Band, Bob Montgomery Quintet, Kevin McCarthy Trio, Voodoo Orchestra, Hooligan Brass Band, and many others.
Weekend all-access passes cost $185 in advance, $200 after May 31; three-day park passes cost $145 in advance and $160 after 5/31; day passes are $60-$70; children ages 11 and younger will be admitted free; camping costs $50 per person or $125 per car ($175 for RVs); (970) 728-8037 (please note that you may not place ticket orders by phone); visit online at www.telluridejazz.org.
LITCHFIELD JAZZ FESTIVAL (Goshen, CT) – Aug. 5-6
Plan a weekend get-away for the 22nd annual Litchfield Jazz Festival (August 5th-6th): whether you're looking for an antiquing retreat, quiet time by a lake, or a weekend of great food and rural vistas, a few days in the Litchfield Hills will satisfy your every fancy. The festival itself takes place at the Goshen Fairgrounds, in Goshen, Connecticut. Headlining this year are Ken Peplowski's Benny Goodman Tribute (with Bucky Pizzarelli, Joe Locke, Nicki Parrott, Matt Wilson, and Ehud Asherie) and the John Pizzarelli Quartet (performing the music of Frank Sinatra and Antônio Carlos Jobim); also appearing are Ada Rovatti Quartet, Michael Mayo Quintet, Julian Shore Quintet, Gabriel Alegria Afro-Peruvian Sextet, Joe Alterman Trio, Rudresh Mahanthappa Indo-Pak Coalition, and others.
Advance tickets cost $37 (one-day lawn); $69 (one-day) tent; $70 (two-day lawn); $125 (two-day tent); Sunday brunch and other options are available. Day-of-event tickets are $46 (lawn) and $79 (tent); students (age 13-22) are $25 at the gate; children 12 and younger attend free with ticketed adult. The
Litchfield Jazz Festival is a production of Litchfield Performing Arts: [email protected]; (860) 361-6285; visit online at litchfieldjazzfest.com.
PROVINCETOWN JAZZ FESTIVAL (Provincetown, MA) Aug. 10 & 14
The 13th annual Provincetown Jazz Festival occurs on two dates and at two locations on Cape Cod, Massachusetts. On August 10, at The Crown & Anchor, 247 Commercial Street, Provincetown, Molly Ringwald performs songs from the Great American Song Book and her recently recorded CD Except Sometimes; this is her Cape Cod Debut. She will be accompanied by Alex Smith (piano), Ron Ormsby on bass, and Bart Weisman on drums. Opening act will be pianist Takumi Kakimoto, who will be accompanied by Ron Ormsby on bass and Bart Weisman on drums.
On August 14, clarinetist Ken Peplowski is featured at The Cotuit Center for the Arts, 4404 Route 28, Cotuit. Peplowski will be accompanied by Matt DeChamplain on piano, Ron Ormsby on bass, and Bart Weisman on drums. Vocalist Atla DeChamplain and pianist Matt DeChamplain will open the concert, with Ormsby and Weisman accompanying.
Tickets for the August 10th show are $30 ($50 VIP seating); tickets for the August 14th show are $30; Cotuit Center for the Arts phone is (508) 428-0669. For further information write [email protected] or call (508) 274-2513; www.provincetownjazzfestival.org.
CENTRAL PENNSYLVANIA JAZZ FESTIVAL – (Harrisburg, PA) Aug. 10-13
A cruise along the Susquehanna River is a highlight of this 37th annual festival. Performances will also be staged at Gretna Hideaway in Mt. Gretna, the River City Blues Club in Harrisburg, and the lovely Mt. Gretna Playhouse. On Sunday, August 13, a Jazz Picnic will be held at Indian Echo Caverns in Hummelstown.
Performers include Dave Stahl's Quintet, special guest Delfeayo Marsalis, with more to be announced. For ticket pricing for each event, please see Friendsofjazz.org; or call (717) 525-8926.
SUTTER CREEK RAGTIME FESTIVAL (Sutter Creek, CA) – Aug. 11-13
Hosted by the Mother Lode Ragtime Society, the 19th annual Sutter Creek Ragtime Festival will be staged August 11 through 13, at venues such as the Sutter Creek Ice Cream Emporium, the Hotel Sutter, and the Sutter Creek Theatre. Considered one of the most charming and possibly the most visited of California's gold-mining villages, Sutter Creek is located 46 miles southeast of Sacramento. Performers for 2017 include Elliott Adams, Patrick Aranda, Nick Arteaga, Ramona Baker, Jack and Chris Bradshaw, Amanda Castro, Michael Chisholm, Danny Coots, the Drivons, Marty Eggers, Brian Holland, Vincent Johnson, Carl Sonny Leyland, Larisa Migachyov, Will Perkins, Stevens Price, the Ragnolia Ragtette, The RJB Trio, John Reed-Torres, John Remmers, Julia Riley, Marc Silverstein, Ray Skjelbred, Squeek Steele, Paul Stewart, Monty Suffern, the Sullivans, Adam Swanson, Virginia Tichenor, Galen Wilkes, and Ryan Wishner.
All-event badges cost $70 before July 15, or $80 after that date; day badge prices range from $15 to $35; children ages 16 and younger will be admitted free if accompanied by a paying adult; (209) 405-1563; suttercreekragtime.com.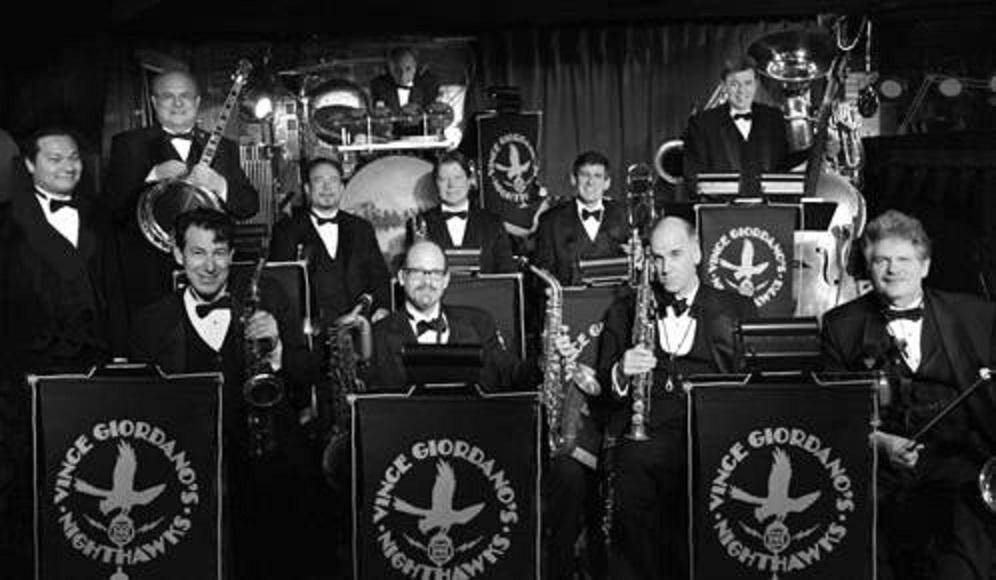 MORRISTOWN JAZZ & BLUES FESTIVAL (Morristown, NJ) – Aug. 19
The seventh annual festival turns the green blue on Saturday, Aug. 20, from noon until 10 p.m. Parking is available in public lots and the train station just a couple of blocks away. Festival-goers should bring blankets and lawn chairs. This year's free event will feature Vince Giordano and the Nighthawks at noon, the Bucky Pizzarelli Quintet featuring Ed Laub at 2 pm, Louis Prima Jr. and the Witnesses at 4, Ana Popovic at 8, and finishes with the Walter Trout Band from 8 until 10 pm.
Contact Don Jay Smith of LKS Associates at (908) 832-1020; [email protected];
morristownjazzandblues.org/.
HOT JAZZ JUBILEE (Sacramento, CA) – Aug. 25-27
Staged at the DoubleTree by Hilton in Sacramento, the fifth annual Hot Jazz Jubilee features performances by the Midiri Brothers, High Street Band, Side Street Strutters, Sister Swing, Yve Evans & Company, Holland & Coots, Blue Street Jazz Band, Tom Rigney & Flambeau, Crescent Katz, Old West Trio, Bob Draga with Friends, Cornet Chop Suey, High Sierra Jazz Band, Titan Hot 7, Pub Crawlers, Shelley, Bill & Eddie, Jay Paulus Society Band, 101st Army Dixieland Band, Gator Nation, Vince Bartels All-Stars (a.k.a. The Migrant Jazz Workers) and special guests Eddie Erickson, Ken Hall, Claudette Stone, and Pat Yankee.
Hot Jazz Jubilee will again have a Special Thursday Night set for those who plan on arriving early to the festival, featuring the River City Swingers-SYB, Bob Draga with Friends (including the Midiri Bros and Brian Casserly), and the High Street Band. This set will be held in the Grand Ballroom at the DoubleTree from 7 pm to 10:30 pm and the cost is $20.
Badge prices range from $20 for students per session to $115 for a three-day all events badge ($105 if purchased before July 31); hotjazzjubilee.com; (916) 813-7665.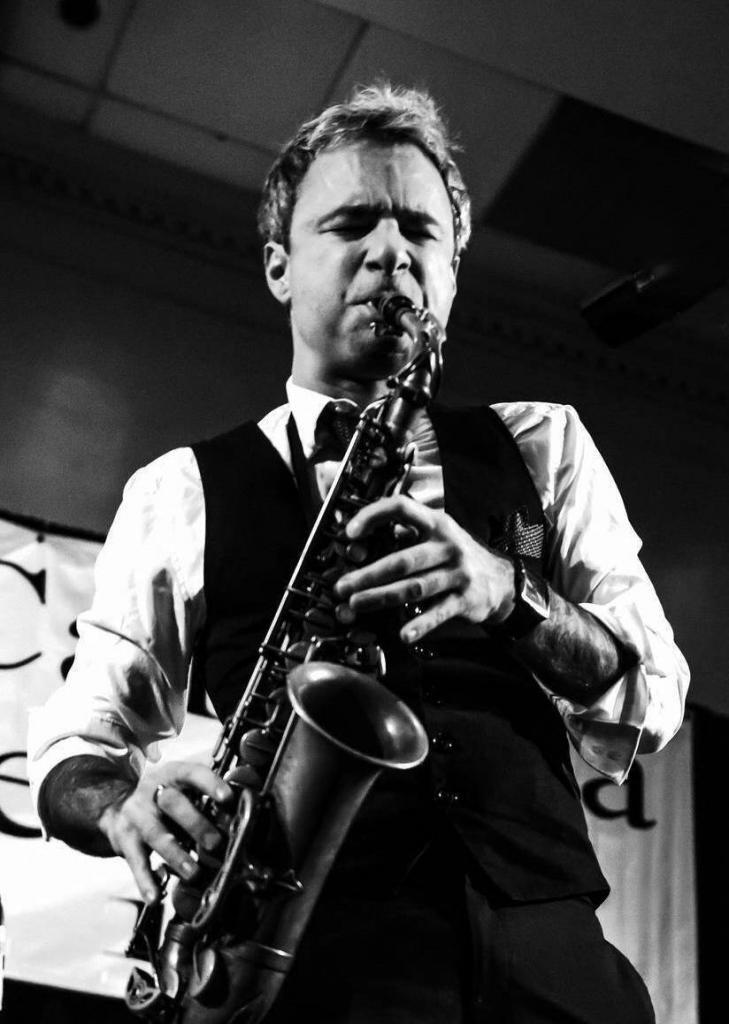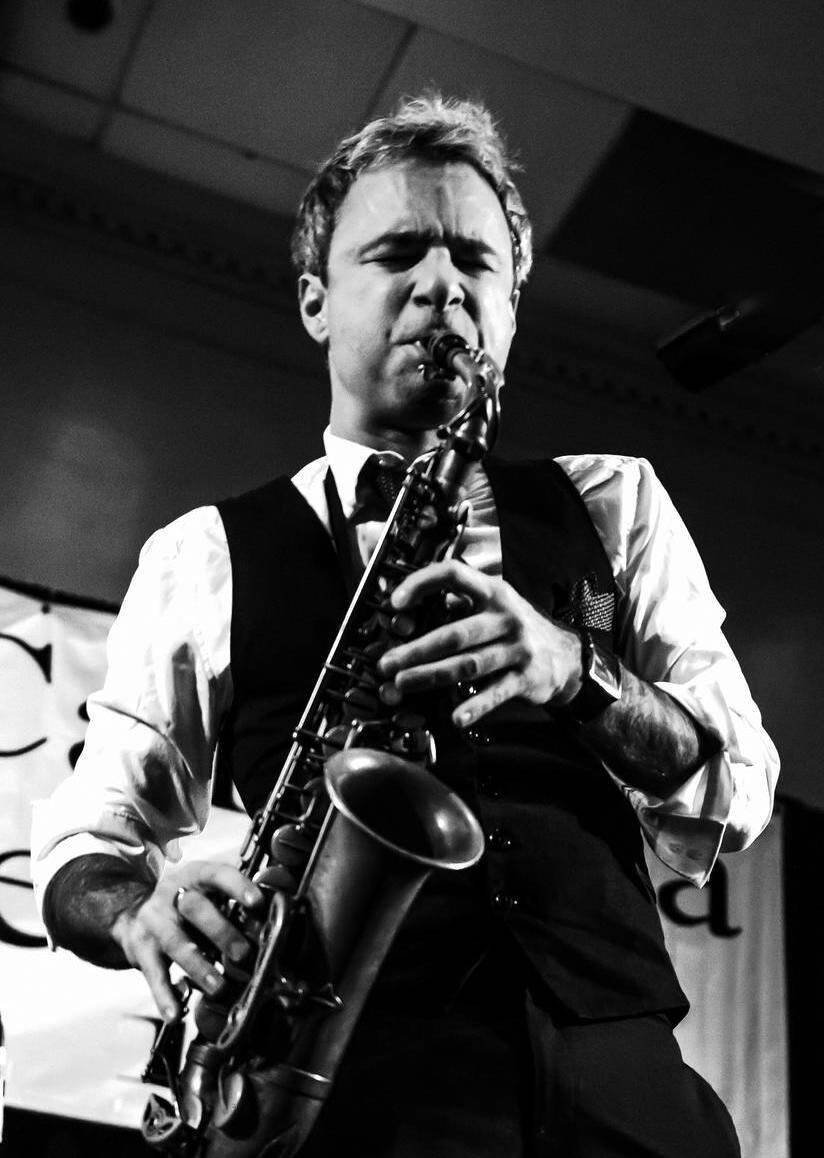 VAIL JAZZ PARTY (Vail, CO) – Aug 31-Sept. 4
The Vail Jazz Party takes place over Labor Day Weekend with a unique mix of world-class musicians in an engaging, one-of-a-kind format. All Vail Jazz Party events take place in Lionshead Village within the Town of Vail. The Vail Marriott is the headquarters hotel, and hosts all evening sessions of music. The jazz tent at Vail Square is the location for the the Opening Session on Thursday night, the Gospel Prayer Meetin', and all daytime sessions.Whether it's group performances, multi-artist jam sessions, or the inspiring multimedia tributes to jazz legends, the weekend has a party spirit that attracts musicians and jazz lovers from all over the world. Performers include Ernie Adams, Adam Arruda, Jacob Christoffersen, Jeff Clayton, John Clayton, Bill Cunliffe, Adrian Cunningham, Graham Dechter, EC3 (Ernest Coleman III), Sinne Eeg, Jerohn Garnett, Wycliffe Gordon, Karen Hammack, Tyrone Jackson, Jeff Hamilton, Niki Haris, Butch Miles, James Morrison, Dick Oatts, Ken Peplowski, Byron Stripling, and Akiko Tsuruga.
Performance pass $375, patron pass $450, individual performances, $55-$75; vailjazz.org; (970) 479-6146; (888) 824-5526.
GRUGELFEST 2017 (Toledo, OH) – Sept. 8-10
Grugelfest will be staged at its new location from Friday, September 8 through Sunday, September 10 at the Holiday Inn French Quarter Perrysburg, 10630 Fremont Pike, Perrysburg, Ohio. So far, two bands are confirmed: Toledo's Cakewalkin' Jass Band and Dave Greer's Classic Jazz Stompers from Dayton. Full festival information is not available at press time. For more information, please write [email protected]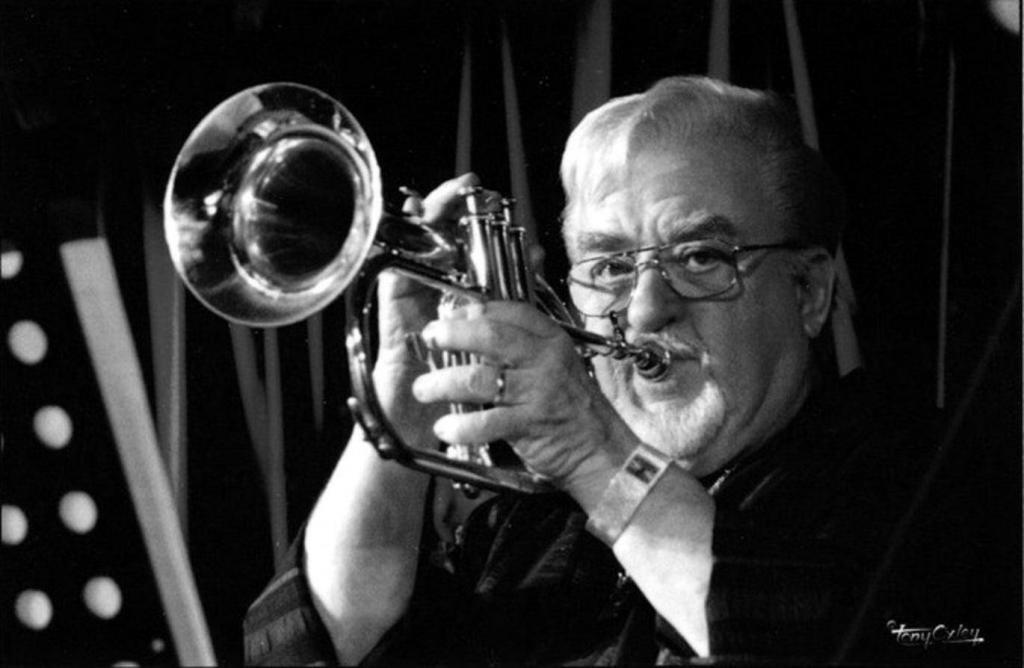 PENTASTIC HOT JAZZ FESTIVAL (Penticton, B.C., Canada) – Sept. 8-10
The 21st Pentastic Fest will feature Dave Bennett & Memphis Speed Kings, Black Swan Classic JB, Cornet Chop Suey, Bob Draga and Friends, Gator Nation, Lance Buller, Benny & the Good Men, Cocuzzi Coots Courtet, Tom Rigney & Flambeau, and Lennart Axelsson and his European All Stars. The 2017 festival's various venues include the SS Sicamous, the Days Inn & Conference Centre, the Elks Hall, and the Trade and Convention Centre. A shuttle makes regular runs between the venues to transport patrons from one location to another.
Tickets cost $60 Friday, $75 Saturday and $55 Sunday, or $110 for all three days; pentasticjazz.com; (866) 599-3494.
CLEVELAND CLASSIC JAZZ PARTY (Cleveland, OH) – Sept. 14-17
Presented by the Allegheny Jazz Society at Wyndham Hotel at Playhouse Square (in the center of Cleveland's theatre district), 1260 Euclid Ave., Cleveland, Ohio, the fourth annual party showcases Duke Heitger, Joel Forbes, Randy Reinhart, Nicki Parrott, Andy Schumm, Frank Tate, Dan Block, Ricky Malichi, Ken Peplowski, Pete Siers, Scott Robinson, Hal Smith, Dan Barrett, Petra van Nuis, Howard Alden, Faux Frenchmen, Andy Brown, Ehud Asherie, James Dapogny, Nancy Griffith, John Di Martino, Rossano Sportiello, and historian Phil Atteberry.
Ticket prices range from $50 per session to $310 for full-four-day admission. One free student ticket is available with each paid ticket to any session; (216) 956-0886; alleghenyjazz.org.
DENVER VINTAGE JAZZ FESTIVAL (Denver, CO) Sept. 15-17
Staged at the three-story City Hall Events Venue, 1144 Broadway Blvd., in Denver, this exceptional festival, staged in connection with Lindy on the Rocks, focuses primarily on pre-war swing and vintage jazz of the 1930s and '40s. This year's bands include the Michael Gamble & The Vanguard Serenaders, Kris Tokarski Quintet with Chloe Feoranzo, The Joe Smith Orchestra Featuring the All-Stars, The Spicy Pickles, and The Denver Jazz Club Youth All-Stars, plus hundreds of swing dancers and selected Denver-area musicians.
The Full Festival Pass is $109, with Individual Session Passes costing Friday Evening ($30), Saturday Afternoon ($20), Saturday Evening ($30), Sunday Afternoon ($10), and Sunday Evening ($20). Denverjazzfestival.org; (303) 883-6691; cmDance.org; www.LindyOnTheRocks.com.
CENTRAL PENNSYLVANIA RAGTIME AND AMERICAN MUSIC FESTIVAL (Orbisonia/ Rockhill Furnace, PA) Sept. 22-24
These two tiny towns—Orbisonia and Rockhill, each with populations of less than 500—were forever united by the East Broad Top Railroad and Coal Company. The railroad, constructed in 1873, ceased operation in 1956, but it continues to a source of pride in Huntington County. In the railroad's early days, ragtime was the popular music of the day, and this festival celebrates that exciting musical style. This year's performers, drawn from the world's best ragtime pianists, are sure to please.
For ticket pricing and other festival information, please contact David Brightbill at (814) 447-3984; rockhillragtime.org/
SOUTHERN OREGON MUSIC FESTIVAL (Medford, OR) – Sept. 29-Oct. 1
Seventeen bands will perform a total of 95 sets of danceable music at five distinct venues, all within seven blocks in downtown Medford, Oregon. Bands include High Street Band, Gator Nation, Dave Bennett & The Memphis Speed Kinds, Tom Rigney& Flambeau, Gino & The Lone Gunmen, Bob Draga with Friends, High Sierra Jazz Band, Midiri Brothers, Twice as Good 2xG, The Young Bucs, Cocuzzi Courtet, Dave Bennett Quartet, Oregon Coast Lab Band, Jacob Miller & The Bridge City Crooners, guest artists Brian Casserly and Kacie Garner-Bowers, and (in their West Coast debut) Blair Crimmins & The Hookers.
Membership levels (all-event) are $125, $210, or $325; all-event passes cost $85 until Sept. 22, $90 thereafter ($20 for students 12-23); daily ticket prices range from $30 to $50; (866) 448-1948; somusicfest.org; email: [email protected]
OREGON COAST JAZZ PARTY (Newport, OR) – Oct. 6-8
Oregon Coast Council for the Arts celebrates 14 years with the Oregon Coast Jazz Party October 6-8, 2017 at the Newport Performing Arts Center and at the Shilo Inn Suites Hotel, both in Newport. Music Director Holly Hofmann will perform this year, and has assembled a roster of longtime favorites—as well as exciting performers who haven't appeared before at the Oregon Coast Jazz Party. New to the event this year are pianist George Cables's trio with bassist Essiet Okon Essiet and drummer Victor Lewis, pianist George Colligan, guitarist Russell Malone, Thomas Marriott on trumpet, vocalist Greta Matassa, and drummer Ryan Shaw. And many superb favorites return for this year: bassist John Clayton, pianist Gerald Clayton, drummer Jeff Hamilton, bassist Mary Ann McSweeney, tenor sax man Houston Person, drummer Chuck Redd, and pianist Mike Wofford.
Jazz party patron levels, $250, $500 and $1,000; Ticket prices TBA; (541) 265-2787; oregoncoastjazzparty.org.
JEFF & JOEL'S HOUSE PARTY (Branford, CT) Oct. 13-15
Jeff Barnhart and Joel Schiavone, two of the leaders of Connecticut Jazz and the Connecticut Jazz Festival, decided to collaborate and Jeff and Joel's House Party was born. JJHP is returning to The Elks Lodge in Branford Connecticut, 58 South Montowese Street (Route 146), October 13-15, 2017.
The "Taste of the Weekend" will kick off Friday with our special guests Banu Gibson of New Orleans fame and Grammy Award winner Vince Giordano joined in a jazz quintet with Dan Levinson, Tom Palinko, and Jeff Barnhart.
Returning musicians are Fred Vigorito, Noel Kaletsky, Tom Boates and Kevin Dorn,
joined, of course, by Jeff and Joel. New to JJHP will be Dalton Ridenhour (keyboard), Matt Musselman (trombone), Mike Davis (trumpet) and Frank Tate (bass).
Musical Director Jeff Barnhart conducts the amazing musical merry-go-round. The JJHP experience is like listening to a different band with each musician grouping. Until July 1, 2017 sales are limited to the full weekend package at $225 per person with Friday night at $25 per person. Seating is limited to preserve the house party feel of musicians and audience. Delicious meals are served at each Saturday and Sunday session.
For information and to purchase tickets, please call 203-208-1481; jeffandjoelshouseparty.com;
email: [email protected]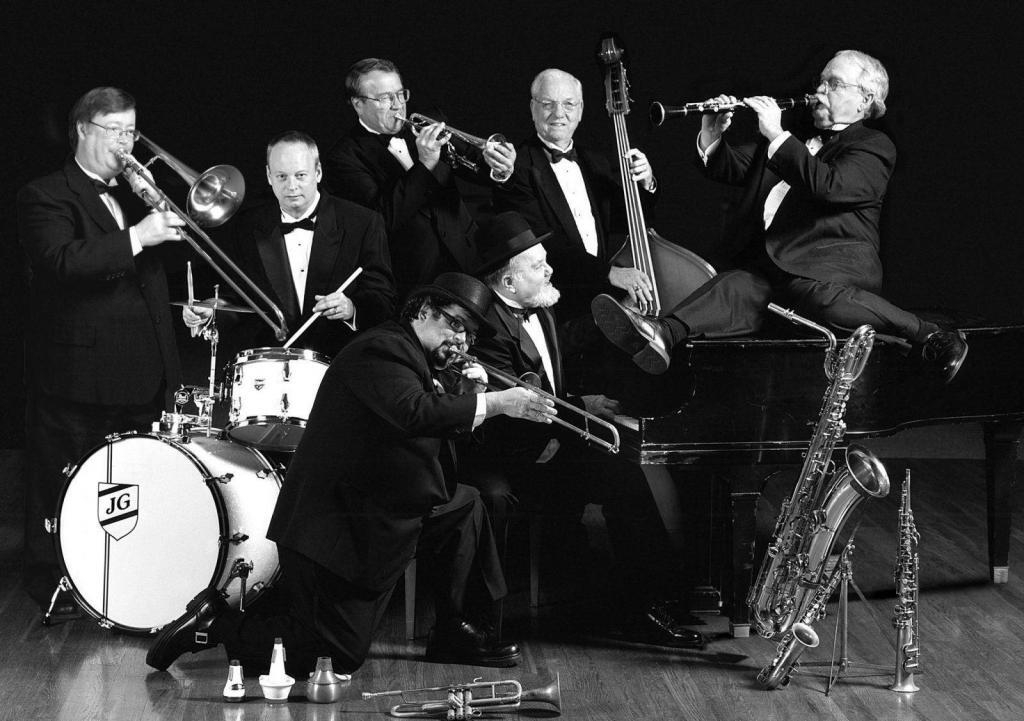 SUN VALLEY JAZZ & MUSIC FESTIVAL (Sun Valley, ID) – Oct. 18-22
Venues for the 2017 edition of the Sun Valley Jazz and Music Festival include the Sun Valley Inn, the River Run Lodge, the Sun Valley Lodge, Satchmo's, the Sun Valley Opera House, and the Sawtooth Speakeasy. This year's Fest features a one-time appearance by the Tommy Dorsey Orchestra under the direction of Terry Myers. Other scheduled entertainers include the Barnhart/Midiri Quartet, Blue Renditions, Blue Street Jazz Band, Bob Draga with Friends, Boise Straight Ahead, Bruce Innes Trio,Carolyn Martin Swing Band, Cocuzzi Trio, Cornet Chop Suey, Yve Evans, Gator Nation, High Sierra Jazz Band, High Street Party Band, Holland & Coots, Tom Hook, Jacob Miller & The Bridge City Crooners, Jerry Krahn Quartet, Ivory&Gold, Kings of Swing, Midiri Brothers Sextet, Paris Washboard, Pearl Django, PBJ (Paul Reid, Brian Casserly, & Jim Lawlor), Gary Ryan, Sherri Colby's Racket Makers, Side Street Strutters with Meloney Collins, Sun Valley Jazz All Stars w/Marilyn Keller, Terry Myers Quartet with Jaimie Roberts, Tom Rigney & Flambeau, We Three, and the Yale Whiffenpoofs.
All-event $157 Early Bird special (including $5 for Tommy Dorsey Orchestra) ends July 31; starting Aug. 1, $167; $177 at door; Tommy Dorsey ticket $25 without fest pass; day and evening passes range from $28 to $72 (please call or see website for details); (877) 478-5277; sunvalleyjazz.com.
ROSWELL JAZZ FESTIVAL (Roswell, NM) – Oct. 18-22
Every October, world class jazz musicians from across the country convene in Roswell at venues for every taste from intimate to large club settings, community jazz worship services, Sunday afternoon museum concerts, and more. The Guest of Honor for the 2017 Roswell Fest is Allan Vaché. A host of world-class musicians will gather for this fall's 11th annual Roswell Jazz Fest including headliners Houston Person, Chuck Redd, Warren Vaché, Ken Peplowski, and Ernie Andrews; pianists Bruce Barth, Richard Dowling, Michael Francis, Roger Dickerson, Carl Sonny Leyland, and Larry Fuller; bassists Richard Simon, Frank Tate, Erik Unsworth, and Tom Wakeling; drummers Ricky Malichi and Hal Smith; tubist Jim Shearer; guitarists/banjoists Howard Elkins and Curt Warren; trumpeter Randy Sandke; saxophonist Mack Goldsbury; trombonists John Allred, Dan Barrett, and Russ Phillips; and vocalist Hillary Smith.
Ticket prices and full schedule not available at press time. Please call or write for more information: (505) 359-4876; roswelljazz.org; email: [email protected]
PISMO JAZZ JUBILEE (by the Sea) (Pismo Beach, CA) – Oct. 26–29
Pismo Jazz Jubilee (by the Sea) is celebrating its 41st year with new indoor venues, new bands, more comfortable seating, better handicapped-accessibility, and more buses—and a New Orleans themed-event.
New bands for 2017 include: The Uptown Lowdown Jazz Band, Bob Schulz's Frisco Jazz Band, The JC Jazz Crew (Justin Au, Chloe Feoranzo, Conrad Cayman), Mariachi Autlence, and guest artists Washboard Steve and Brian Holland.
Returning favorites include: Tom Rigney and Flambeau, High Street Band, Sue Palmer's Motel Band, Cornet Chop Suey, The Midiri Brothers, High Sierra Jazz Band, Night Blooming Jazzmen, Crescent Katz, and We Three + 1 (Bob Draga, Jeff Barnhart, Danny Coots, Larry Scala).
In addition, the Central Coast welcomes Ivory and Gold, Larry Scala's Rhythm Jesters, Creole Syncopators, Judith and the Jazz Krewe, Ulysses Jasz Band, Dick Williams' Jammers, and Pacific Swing. The guest artists are Pat Yankee, Jeff Barnhart, Bob Draga, Danny Coots, Carl Sonny Leyland, and Larry Scala. The school bands scheduled to date are: The Hancock College Jazz Band and Dos Pueblos High School Jazz Band.
The prices for Early Bird 3-day badges (before 9-11-2017) are $95. "Pre-Jubilee" 3-day badges (Sep 11th – Oct 25th)) are $105. 3-Day badges can be purchased at the Jubilee for $110. Will call will be at the Vet's Hall this year.
New this year: three-day badges are only $30 for attendees under 30 years old (with ID); and $90 over 90 years old. Children under 12 are free. Volunteers get in free.
Day badges and evening badges are available. For badge Sales and Hotel Specials go to: http://pismojazz.com/JubileeByTheSea.htm. Information: [email protected] Badge Sales (805)539-5696. Information only (Rhonda) (805) 937-8402.
COLORADO SPRINGS JAZZ PARTY (Colorado Springs, CO) – Oct. 27-29
This year the Friends of Colorado Springs Jazz again present the Colorado Springs Jazz Party at Antlers Hotel, 4 S. Cascade Ave., in the shadow of Pike's Peak. The 2017 Jazz Party brings together world-class musicians with international recognition and featured this year are local talents at the Sunday performance. The party features three sessions—two on Saturday and one on Sunday afternoon—after opening with a cocktail reception on Friday. Performers include Alvin Atkinson, Drums; Dan Barrett, Trombone; Adrian Cunningham, Clarinet; Vincent Gardner, Trombone; Eddie Metz, Drums; Richard Moten, Bass; Nicki Parrott, Bass and Vocal; Ken Peplowski, Saxophone; Ben Polcer, Trumpet; Ed Polcer, Cornet; Rosanno Sportiello, Piano; Johnny Varro, Piano; and Wayne Wilkinson, Guitar; On
Sunday: David Siegel, Violin and Stefan Doucette, Guitar.
Prices for patron badges range from $250 to $1,500; individual sessions cost $50-$75, students $25; Sunday brunch costs $30; [email protected]; (719) 471-3124; csjazzparty.com.
THE MIKE DURHAM CLASSIC JAZZ PARTY (Newcastle upon Tyne, UK) – Oct. 27-29
There is some great music in store on the other side of the Pond. The Mike Durham Classic Jazz Party will run from mid-day on Friday until late on Sunday evening at the Village Hotel, Newcastle upon Tyne, some 70 miles south of Scotland in northeast Great Britain. The festival takes place in a luxurious setting with assigned seating of eight to a table, and tables are rotated twice daily. The program explores jazz from its first 40 years, with special jam sessions in the Victory Pub in the wee small hours. This year's musicians include trumpeters/cornetists Mike Davis, Andy Schumm, Duke Heitger, Jamie Brownfield, Malo Mazurié; reed players Michael McQuaid, Matthias Seuffert, Jean-Francois Bonnel, Lars Frank, Claus Jacobi, Richard Exall, Ewan Bleach; trombonists Jim Fryer, Kristoffer Kompen, Graham Hughes; pianists Keith Nichols, Martin Litton, David Boeddinghaus, Morten Gunnar Larsen; banjoists/guitarists Thomas "Spats" Langham, Martin Wheatley, Jacob Ullberger; percussionists Nick Ball, Nick Ward, Josh Duffee, Richard Pite; bassists/tubists Henri Lemaire, Malcolm Sked, Elise Sut, Phil Rutherford; bass saxophonist Frans Sjostrom; violinist Emma Fisk; and vocalists Joan Viskant, Nicolle Rochelle, and "Spats" Langham.
Places for the 2017 Party will cost £160 per person for the weekend. (Exchange rate as of June 19: $1.27 US = £1 UK.) All bookings are 100% refundable in case of cancellation due to serious illness, bereavement, or other unavoidable cause. For tickets and other information, please visit whitleybayjazzfest.org; email: [email protected]
ARIZONA CLASSIC JAZZ FESTIVAL (Chandler, AZ) – Nov. 2-5
Staged at the Crowne Plaza San Marcos Golf Resort in Chandler, Arizona, the 28th annual festival features ample dance floors at four venues and offers jammers three sets at which to strut their stuff.
2017 will be another exciting year for ACJF. They will be welcoming four bands for the first time (Hot Jazz Pie, the Kris Tokarski Trio, the incredible husband and wife piano team Stephanie Trick & Paolo Alderighi, and straight from New Orleans the New Orleans Swamp Donkeys). The St. Louis Rivermen return after a seven-year absence.
The Festival opens on Thursday, November 2, 2017, at 5:30 p.m. with lively music from Stephanie & Paolo and closes at 5 p.m. on Sunday, November 5, after the Grand Finale presented by the New Orleans Swamp Donkeys.
Other performers include Howard Alden, B.A.D. Rhythm, Dave Bennett Quartet, Danny Coots, Cornet Chop Suey, 52nd Street Jazz Band, High Sierra Jazz Band, Brian Holland, Queen City Jazz Band, Dan Reed's Dixieland Hotshots, Sun City Stomperz, and the Wildcat Jazz Band.
All-event badge prices cost $110 before Aug. 15, or $130 thereafter; (480) 620-3941; azclassicjazz.org; email: [email protected] For Crowne Plaza info, call (480) 812-0900.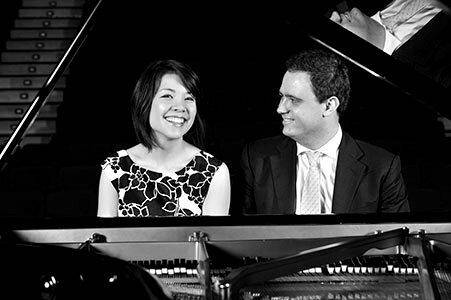 WEST COAST RAGTIME FESTIVAL (Rancho Cordova, CA) Nov. 17-19
The 31st annual fest will be staged at the Sacramento Marriott Rancho Cordova, 211 Point East Drive, some 15 miles east of Sacramento. Six ground-floor venues present live music nearly nonstop through the festival's three days. This fall's performers include Martin Spitznagel, Frederick Hodges, Carl Sonny Leyland, Richard Dowling, Scott Kirby, David Thomas Roberts, Brian Holland, Danny Coots, Adam Swanson, Stephanie Trick, Max Morath, Paolo Alderighi, Tom Bopp, Dick Zimmerman, Ezequiel Palleja, and others.
All-events badges cost $105, and $115 after Nov. 1; Fri-Sat badges $95; Sat-Sun $85; Fri $50, Sat $60; Sun $40 through Oct. 31. (916) 457-3324; westcoastragtime.com/.
SAN DIEGO JAZZ FEST (San Diego, CA) Nov. 22-26
The Town & Country Resort and Convention Center, 500 Hotel Circle North, San Diego, serves as festival headquarters for the 38th Annual San Diego Jazz Fest, as continuous music enlivens seven different rooms. Invited guest artists this year include Stephanie Trick, Paolo Alderighi, Katie Cavera, Chloe Feoranzo, and Carl Sonny Leyland, with invited bands and groups The Original Cornell Syncopators, High Sierra J.B., Dave Bennett Quartet, High Society J.B., Big Butter J.B., Kris Tokarski Quintet, Memphis Speed Kings, Night Blooming Jazzmen, Uptown Lowdown J.B., Sue Palmer and her Motel Swing Orchestra, Grand Dominion J.B., Titanic J.B., Euphoria Brass Band, Frederick Hodges & the Crown Syncopators, The World's Finest Apples, Yerba Buena Stompers, Jazz Jammers, Mad Hat Hucksters, Uptown Rhythm Makers, Champagne Dixie, Mission Bay HS Preservationists, Saturday Swing Dance, and more to be announced.
All Event Badges: 5-Days $115 each; 4-Days $110 each; 3-Days $105 each; daily badges available at the door. Please write: AFCDJS, P.O. Box 880387, San Diego, CA 92168-0387; call 619-297-5277; or email: [email protected]; www.sdjazzfest.org/
Festival lodging will be at the Town & Country Resort and Convention Center, 500 Hotel Circle North, San Diego, CA, 92108.; 800-772-8527 or 619-291-7131. Please ask for Jazz Festival reservations for the festival rates, which start at $109 per night, not including fees and taxes.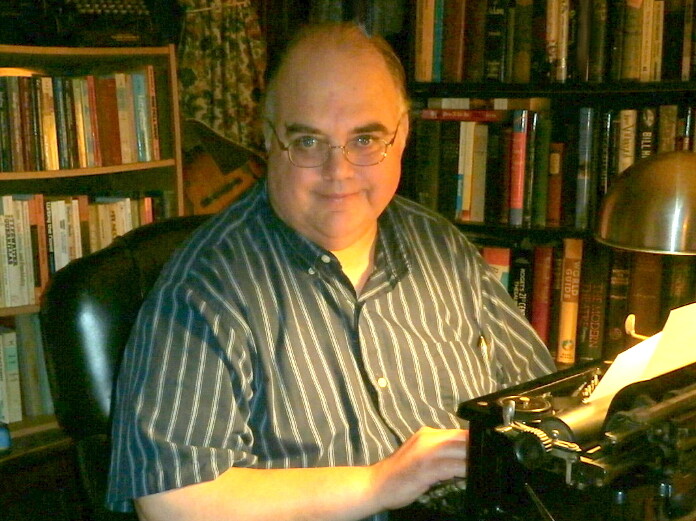 Andy Senior is the Publisher of The Syncopated Times and on occasion he still gets out a Radiola! podcast for our listening pleasure.