SCOTT JOPLIN RAGTIME FESTIVAL. (Sedalia, Mo.) – June 1-4.
More than 6,000 people attend the Scott Joplin Ragtime Festival each June, turning downtown Sedalia into a turn-of-the-20th century party. The weeklong celebration of Scott Joplin's music takes place at the historic Hotel Bothwell, which opened in 1926. The Katy Depot Historic Site, one of the largest train depots between Kansas City and St. Louis, is only a mile away. The festival stages several free concerts, while some are ticketed. You can take lessons to learn the steps to the dances such as_the Grizzly Bear, Turkey Trot, Bunny Hug, and Camel Walk. Audience members are also invited to show off their skills tickling the ivories. This year's featured pianists are Tom Brier, Phillip Dyson, Frank LiVolsi, and Sue Keller. Individual concert ticket prices range from $20 to $32; (660) 826-2271; scottjoplin.org.
FLAGSTAFF BREWS & BLUES. (Flagstaff, Ariz.) – June 18.
Staged at the Continental Country Club Driving Range, at the corner of North Country Club and Oakmont, in Flagstaff, this year's festival features The Sugaray Rayford Blues Band, Danielle Nicole, MonkeyJunk, the Austin Young Band, the Blues Review Band, Smokestack Lightning, and the Arizona Hired Guns. Music starts at 11:30 a.m. and runs long into the night. Ticket prices range from $38.70 to $107.30, with discounts for children; (928) 606-5601;*flagstaffblues.com.
RIVERSIDE JAZZ PARTY. (Boise, Idaho) – June 3-5.
Jeff and Carol Loehr, directors of the Sun Valley Jazz & Music Festival, host this late-spring jazz bash at The Riverside Hotel in Boise, Idaho. The hotel's Sapphire Room will sparkle with 21 hours of music beginning at 5 p.m. Friday and continuing until 3 p.m. Sunday. Artists will be mixed and matched as they effortlessly float across wide spectrum of American music styles. This year's performers include trumpeter Charlie Bertini, singer SherriLynn Colby, bassists Bobby Durham and Sam Rocha, pianists Yve Evans, Jason Wanner and Tom Hook, trombonists Jim Fryer and Greg Varlotta, drummers Paul Johnson and Ed Metz Jr., reedmen Nate Ketner and Terry Myers, and guitarist/banjoman Bob Leary. Table seating is available at prices ranging from $239 to $339; sunvalleyjazz.com/riverside-jazz-party/; (877) 478-5277.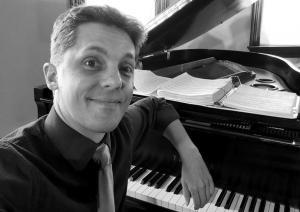 CHICAGO BLUES FESTIVAL. (Chicago, Ill.) – June 10-12.
One of the Windy City's biggest and brightest annual events is the Chicago Blues Festival staged over three days in Grant Park, at the corner of Jackson and Columbus. The location is central to the downtown loop and the picturesque Lake Michigan waterfront, and admission is free! For the 33rd annual festival, June 10 performers include Shemekia Copeland, Curtis Salgado, Tommy Castro & The Painkillers, Li'l Ed and The Blues Imperials, Corky Siegel; June 11 will feature trombonist Fred Wesley & The New JBs, Irma Thomas, and Wee Willie Walker & We R. On June 12, the festival closes with a Tribute to Otis Rush featuring Ronnie Earl & The Broadcasters, Eddie "The Chief" Clearwater, Big Ray, Jimmy Johnson, Diane Blue and others. Popular day stages feature local and national blues musicians celebrating the genre's rich tradition. Stages and performance times are: Bud Light Crossroads stage, 11:15 a.m. – 5:30 p.m.; the Jackson Mississippi Rhythm and Blues stage, 11:30 a.m. – 7:45 p.m. and the Pepsi Front Porch, noon – 5:30 p.m. Paid-parking is available at Millennium Park Garage and Millennium Lakeside Garage (regular rates apply at Grant Park North & Grant Park South Garages); (312) 616-0600. For festival info, visit chicagobluesfestival.us, or call (312) 744-5000.
AMERICA'S CLASSIC JAZZ FESTIVAL. (Lacey, Wash.) – June 23-26.
The 26th annual festival at the Marcus Pavilion at Saint Martin's University, 5300 Pacific Avenue SE, is hosted by the Greater Olympia Dixieland Jazz Society. Lacey is a suburb of O-Town, in the western part of state of Washington, at the southern end of Puget Sound. The music is staged at four Marcus Pavilion venues—three for dancing, one for listening—and dance lessons will demonstrate the Balboa, Foxtrot and Charleston. Special features include nearby lodging, on-site RV parking, shuttle service, parasol parades, a swing set, and After Glow Party. Pacific Northwest favorites such as Uptown Lowdown from Bellevue will be featured along with jazz greats such as Grand Dominion, Yerba Buena Stompers, St. Louis Rivermen, Jeff Barnhart & Charlotte's Boys, Bob Schulz Frisco Jazz Band, The Black Swan Classic JB, Tom Hook and His Terriers, Fat Babies, High Sierra, and the Graystone Monarchs. Tom Rigney and Flambeau will cover the Cajun and zydeco two steps, and jazz singer Joep Peeters from Breda, Holland, will also entertain. All-event badge prices range from cost $90 to $150; individual event ticket prices range from $15 to $50. Lodging is available at two dozen hotels in the Olympia-Lacey area, and RV parking is available; olyjazz.com; (360) 705-3024; [email protected]
ELKHART JAZZ FESTIVAL. (Elkhart, Ind.) – June 24-26.
Since 1988, jazz legends and fans have gathered each summer at the Elkhart Jazz Festival which combines warm, intimate, small-town hospitality with the excitement of big-city jazz. Known as the Band Instrument Capital of the World, Elkhart companies employ nearly 2,000 skilled craftsmen in the production of musical instruments. Headliners for 2016 have yet to be announced, but the festival will continue its educational component. Students ages 5 to 25 are welcome at "Hoagy's Workshop." Two days of sessions at Elkhart Central High School will culminate in a performance with the pros at the free EJF All-Stars Jam on the unofficial opening night of the festival on Thursday, June 23. The 2016 All-Stars will include trumpeter Randy Reinhart, reed player Terry Myers, trombonist John Allred, pianist Terry Lower, guitarist Howard Alden, drummer Butch Miles, bassist Frank Tate, and singer Edye Evans-Hyde. Ticket prices range from $110 to $400; individual session tickets cost $35; elkhartjazzfestival.com; (800) 597-7627 or (574) 529-1455; box office: (574) 293-4469.
ROCHESTER INTERNATIONAL JAZZ FESTIVAL. (Rochester, N.Y.) – June 24-July 2.
Headliners for the 15th edition of the Rochester International Jazz Festival will be Grace Potter, Erykah Badu, Chris Botti, Chick Corea and Gregg Allman. All five concerts will take place at the Kodak Hall at Eastman Theatre over the nine-day event. Potter, a blues-rock singer-songwriter, will play opening night on Friday, June 24, at 8 p.m. Badu, R&B's "First Lady of Neo Soul," will follow on Saturday, June 25, at 8 p.m. Corea will share the stage with 12-year-old jazz piano prodigy Joey Alexander on Tuesday, June 28, at 8 p.m. Botti, a Grammy-winning trumpeter, will take the stage Thursday, June 30, at 8 p.m. And Southern Rock icon Gregg Allman appears on July 1. Prices range from $55-$95 for Potter, $70-$105 for Badu, $40-$75 for Corea and Alexander, $55-$105 for Botti, and $65-$105 for Allman. Among this festival's hundreds of performers will be Bria Skonberg, Joey Alexander, Trombone Shorty, Cyrille Aimee, and Nicolas Payton. Passes for multiple days are available through rochesterjazz.com. A three-day Club Pass costs $154 and a nine-day Club Pass costs $204, plus service fees; rochesterjazz.com; (585) 454-2060.
SASKATCHEWAN JAZZ FESTIVAL. (Saskatoon, Saskatchewan, Canada.) June 24-July 3.
The Saskatchewan Jazz Festival celebrates its 30th anniversary June 24 to July 3, by presenting 140-plus ticketed and free shows over 10 days in Saskatoon, known far and wide as "The Paris of the Prairies," located 633 miles north of Butte, Mont. Performers include Lauryn Hill, Metric, Tedeschi Trucks Band, Jesse Cook, The Legendary Downchild Blues Band, Big Boi, and City and Colour. Other shows in the lineup feature Royal Wood, Hiromi: The Trio Project, Poncho Sanchez and his Latin Band and Joe Lovano's Classic Quartet. For info, visit saskjazz.com; (306) 652-4700.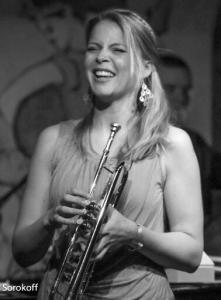 NEW YORK HOT JAZZ FESTIVAL @ CENTRAL PARK SUMMERSTAGE. (New York, N.Y.) – June 25.
Central Park's Rumsey Playfield will be transformed into a free New Orleans-style summer mini-fest from 2 to 7 p.m. on Saturday, June 25, as hot jazz and swing warm the middle of Manhattan as part of Central Park's SummerStage program. Rumsey Playfield is located just off Fifth Avenue and East 72nd Street in New York City. Headliners will be Bria Skonberg & The New York Hot Jazz Festival All-Stars featuring Vince Giordano, Anat Cohen, Joe Saylor and others; The Hot Sardines; and Butler, Bernstein & The Hot 9 with New Orleans piano legend Henry Butler. Admission is free; facebook.com/events/ 1707963669453384/; tinyurl.com/j8v7uff.
*SARATOGA JAZZ FESTIVAL. (Saratoga Springs, N.Y.) – June 25-26.
For more than 30 years, the Saratoga Jazz Festival has presented some of the best jazz musicians in the world at its gorgeous performance space in the foothill of the Adirondacks. In addition to the music performed on both the main stage and at the gazebo, guests enjoy fine arts vendors, barbecue, children's events and a lawn party over the course of two days. This year's headliners are Smokey Robinson, Chick Corea, and Joey Alexander who will perform there on his 13th birthday. Also featured will be Pieces of a Dream, Christian Scott aTunde Adjuah and the Steps Ahead Reunion. Other 2016 performers include Elaine Elias, Shemekia Copeland, Eric Lindell, Karrin Allyson, Lizz Wright, Pat Martino, John Cleary & The Absolute Monster Gentlemen, the Bria Skonberg Quintet, and Vincent Herring & The Kings of Swing. Amphitheater seating prices range from $75 to $105 per day; lawn tickets $65 per day; Ticket info: [email protected]; (518) 584-9330; spac.org/events/2016/06/26/freihofers-saratoga-jazz-festival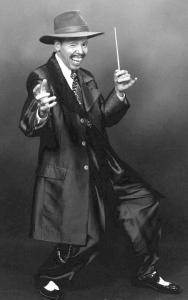 MONTREAL JAZZ FESTIVAL. (Montreal, Quebec, Canada) – June 29-July 9.
Set in the heart of the Quartier des spectacles in downtown Montreal, the 37th annual Festival International de Jazz de Montréal site occupies the quadrilateral area bordered by St. Laurent Boulevard and De Bleury Street from east to west, and Ste. Catherine Street and President-Kennedy Avenue from north to south. By virtue of their central location amid the festivities, the Complexe Desjardins and Place des Arts are useful landmarks. Initial performers confirmed for 2016 include Gregory Porter, Melody Porter, the Jazz at Lincoln Center Orchestra featuring Wynton Marsalis, Lauryn Hill, Joey Alexander, the Chick Corea Trio with Christian McBride and Brian Blade, Emilie-Claire Barlow Orchestral, Jay-Jay Johanson, Susie Arioli, Avishai Cohen, Fred Hersch, Rufus Wainwright, Angele Dubeau, Ben Harper, and a battle of the ghost bands of Glenn Miller and Cab Calloway is scheduled for the festival's final day. Ticket prices for individual concerts range from $31.45 to $158.50; (514)_871-1881, toll-free at 85JAZZFEST; montrealjazzfest.com.
WATERFRONT BLUES FESTIVAL. (Portland, Ore.) – July 1-4.
The 29th annual Waterfront Blues Festivalis a four-day event staged at Tom McCall Waterfront Park. Headliners include the Tedeschi-Trucks Band, JJ Grey & Mofro, Maceo Parker, ZZ Ward, Curtis Salgado Band , Soul Rebels Brass Band, Femi Kuti, Chubby Carrier & the Bayou Swamp Band and additional performers include the California Honeydrops, Steve Riley & The Mamou Playboys, Liz Vice, the Polyrhythmics, Los Straitjackets, Grace Love & The True Loves Passes range in price from $35 to $1,250, with all proceeds benefitting the Oregon Food Bank; waterfrontbluesfest.com; (503) 282-0555.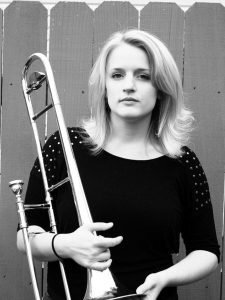 SYRACUSE JAZZ FESTIVAL. (Syracuse, N.Y.) – July 2-3.
Staged on a natural grass amphitheater on the campus of Onondaga Community College, in Syracuse, N.Y., this two-day event is considered the largest free jazz festival in the Northeast U.S. The 34th annual fest presents an all-star tribute to the late jazz singer Mark Murphy on Saturday, July 2, featuring New York Voices, Nancy Kelly, and Jay & Marty Ashby. Also performing that day will be vocalist Michael McDonald, The Mavericks and Notefied featuring singer Julia Goodwin. The lineup on Sunday, July 3, is topped by Trombone Shorty & Orleans Avenue, Groove Legacy, Larry Coryell & The Eleventh House, and Second Line Syracuse, a new brass band led by trombonist Melissa Gardiner. Brassman Randy Brecker will serve as the festival's 2016 artist-in-residence, performing at the Murphy tribute Saturday and sitting in with Larry Coryell on Sunday. Admission is free, and parking charges range from $5 to $10; syracusejazzfest.com; (315) 437-5627.
NEW YORK STATE BLUES FESTIVAL. (Syracuse, N.Y.) – July 8-9.
Billed as the largest, admission-free blues festival in the Northeast, this two-day affair is staged at Clinton Square, the former site of the Erie Canal, in downtown Syracuse smack dab in the center of the Empire State. Friday's performers include the hometown Westcott Jug Suckers, harp-meister Brandon Santini and Sister Sparrow & the Dirty Birds. Saturday's audiences will see guitarist Tas Cru, Skip Murphy & His Merry Pranksters, Chicago six-stringer Toronzo Cannon, The Fabulous Ripcords, Mississippi guitarist Sonny Landreth and Butch Trucks & Freight Train. Admission is free; nysbluesfest.com; (315) 422-8284.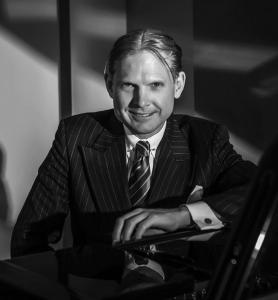 CLINE WINE & DIXIELAND JAZZ FESTIVAL. (Sonoma, Calif.) – July 9.
This single-day event is staged from 11 a.m. to 6:30 p.m., at the beautifully landscaped Cline Cellars, an award-winning winery specializing in California Rhône-style wines and Zinfandels, at 24737 Arnold Drive, in Sonoma, on California's North Coast. Performers include Beyond Salvation, Black Diamond Blue Five, Devil Mountain Jazz Band, Fog City Stompers, Golden Gate Rhythm Machine, Jambalaya Big Swing Band, Natural Gas Jazz Band, Ray Skjelbred and his Cubs, and the Royal Society Jazz Orchestra. Pianists include Tom Barnebey, Tom Brier, Frederick Hodges, Gary Neuman, Ray Skjelbred, and Virginia Tichenor. Tickets cost $40; (800) 546-2070; clinecellars.com/.*
RAGTIME TO RICHES FESTIVAL. (Omaha, Neb.) – July 10.
The First Central Congregational United Church of Christ, in Omaha, Neb., is the site for the 12th annual Ragtime to Riches Festival, Proceeds from this year's festival will benefit the Great Plains Ragtime Society. Performers this year include Marty Mincer from Hamburg, Iowa, the 1993 Regular Division champion at the World Championship Old-Time Piano Playing Contest and Festival, and Faye Ballard of Champaign, IL, frequent Regular Division finalist at the same event, and now its contest coordinator. All-event tickets cost $10; r2rfestival.webs.com/; (402) 556-3340.
CARAMOOR JAZZ FESTIVAL. (Katonah, N.Y.) July 23.
Jazz found its home in 1988 at the Caramoor Center for Music and the Arts with performances by the great Ray Brown and later, by the Count Basie and Duke Ellington bands. Caramoor is an 81-acre parcel on Girdle Ridge Road just east of Route 22, in Westchester County. In recent years its jazz programing has expanded to include a Latin Jazz series, Sonidos Latinos, a platform for emerging stars and, most recently, an ongoing collaboration with Jazz at Lincoln Center. Performances are staged throughout its picturesque gardens and grounds. Daytime artists scheduled to appear at the estate's Venetian Theater include Catherine Russell, Brianna Thomas, Charenee Wade, the Evan Sherman Big Band, Gotham Kings, Etienne Charles & Creole Soul, Bria Skonberg, the Eddie Barbash Band, the Jonathan Barber Quartet, and others. Prices: day only $25; full festival prices run from $30, to $110; children ages 17 and younger half-price; caramoor.org/events/jazz-festival-160723/; (914) 232-5035.
NORTHEAST JAZZ & WINE FESTIVAL. (Syracuse, N.Y.) – July 29-30.
Known from 2003 to '07 as Jazz in the Square, the ninth annual Northeast Jazz & Wine Festival presented by the CNY Jazz Arts Foundation will take place this year in downtown Syracuse's Clinton Square on July 29 and 30. The free festival is part of Syracuse ArtsWeek, a partnership between the music fest and the Syracuse Arts & Crafts Festival in nearby Columbus Circle. This year's main-stage headliners are TBA. Two ancillary stages – the Mardi Gras Tent and the World Beat Pavilion – showcase dance bands and sounds from the around the globe; (315) 479-JAZZ; cnyjazz.org/.

EVERGREEN JAZZ FESTIVAL. (Evergreen, Colo.) – July 29-31.
The Rocky Mountains never sounded so good! Eleven world-class bands will perform and The Fat Babies, Joe Smith and the Spicy Pickles and the Kris Tokarski Trio all appear for the first time ever in Evergreen. Other performers include Nicki Parrott & B.A.D. Rhythm, the Carl Sonny Leyland Trio, After Midnight, Poudre River Irregulars, Queen City Jazz Band with Wende Harston, and Denver's own Gypsy Swing Revue. The festival's four venues are Evergreen Elks Lodge, the lovely Evergreen Lake House, Evergreen Christian Church and the Stagecoach Sports Grill. Three-day pass $100 before May 31, then $130; three-day badge for students, $50; daily ticket prices range from $55 to $105; evergreenjazz.org; (303) 674-5390.
NEWPORT JAZZ FESTIVAL. (Newport, R.I.) – July 29-31.
Established in 1954 by socialite Elain Guthrie Lorillard, the Newport Festival is one of the longest-running such events in the world. This year the festival is under the direction of Christian McBride. Performances will take place this year at Fort Adams State Park and the International Tennis Hall of Fame at the Newport Casino. The park offers panoramic views of Newport Harbor and Narragansett Bay, and the Newport Casino, located at 186-202 Bellevue Ave., is a designated National Historic Landmark dating back to 1880. Headliners this year include Chick Corea, vocalist Gregory Porter and saxophonist Kamasi Washington, New Orleans' Galactic, vocalist Tierney Sutton, the brass quartet the Westerlies, the Hot Sardines; Potter, Holland, Loueke & Harland; and pianists Rossano Sportiello, Kris Davis and Terry Waldo. More than 50 acts are booked including Angélique Kidjo; John Scofield/Joe Lovano Quartet; Darcy James Argue's Secret Society; Charles Lloyd New Quartet; Robert Glasper Experiment; Django Festival All-Stars; Kenny Barron Trio; Yosvanny Terry Quintet; Toshiko Akiyoshi; Steve Coleman and Five Elements; Christian Scott aTunde Adjuah Presents Stretch Music; José James; Kneebody. New ensembles or artists presenting new projects are Eric Revis Parallax; the Bad Plus performing Ornette Coleman's 1972 album Science Fiction; Monty Alexander Harlem-Kingston Express; Edmar Castañeda World Ensemble; Butler, Bernstein & the Hot 9; Stefon Harris Sonic Creed; Dave Liebman Expansions Group; and Anat Cohen's Clarinet Re-Imagined.
Ticket prices range from $45 to $100 at the International Tennis Hall of Fame and between $15 to $170 at Fort Adams. newportjazzfest.org; email [email protected]; or call (401) 848-5055.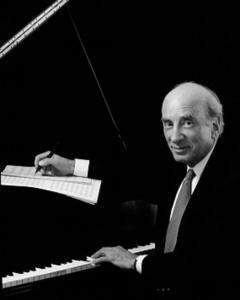 BIX BEIDERBECKE MEMORIAL JAZZ FESTIVAL. (Bettendorf, Iowa) – Aug 4-7.
The Bix Beiderbecke Memorial Society has changed the location for its 2016 festival. Because the Davenport Rivercenter was unavailable this year, the society has partnered with the Isle of Capri and the City of Bettendorf to host the 45th annual Bix Fest at the Waterfront Center and Isle of Capri Hotel and Convention Center. Performers include Randy Sandke and Dick Hyman, The Rock Island Roustabouts, Dan Levinson's Six Shades Of Bix, Dave Bennett Quartet, The Lakeshore Syncopators, Dave Greer's Classic Jazz Stompers, The Graystone Monarchs, Miss Jubilee and Her Humdingers, River City 6, Jimmy Valentine Jazz Band, Josh Duffee Orchestra, Basin Street Boys, Tony Hamilton Orchestra, Kix Orchestra, Ron Tegeler Trio, and The Bix Beiderbecke Memorial Youth Jazz Band; the special guest band for the Thursday night fundraiser: The Memphis Speed Kings, featuring Dave Bennett.
All-event passes cost $110 in advance and at the gate; all-day tickets cost $55 for Friday and $65 Saturday; individual weekend sessions cost $30 and $35; (888) BIX-LIVS; (563) 324-7170; [email protected]
SATCHMO SUMMERFEST. (New Orleans, La.) – Aug. 4-7.
The 16th annual Satchmo Summerfest will draw thousands of trad-jazz fans to New Orleans on Aug. 4 through 7. The free event is presented by French Quarter Festivals, Inc. Music will ring out all weekend on festival stages spotlighting traditional jazz, brass bands and children's programming. Among many SatchmoFest highlights is the "Satchmo Club Strut" down Frenchmen Street. The three-day festival features more than 40 jazz performances by local legends and nationally touring virtuosos as well as screenings of jazz films and documentaries, in-depth seminars on jazz history, hands-on workshops, swing dance lessons, trumpet tributes to Pops and interactive exhibits. This year's musical lineup is TBA, but past festivals have featured The Dirty Dozen Brass Band, James Andrews, Glen David Andrews, Don Vappie & The Creole Jazz Serenaders, Leroy Jones, Wycliffe Gordon, Kermit Ruffins, and Mark Braud. Admission is free all weekend; (504) 522-5730; fqfi.org/satchmo;
TELLURIDE JAZZ FESTIVAL. (Telluride, Colo.) – Aug. 5-7.
Since 1977, Telluride's majestic perch high in the San Juan Mountains of southwestern Colorado has been the site of an annual cultural event produced by the Telluride Society for Jazz. Combining pristine natural aesthetics and boundless artistic creativity, the Telluride Jazz Fest is a three-day-and-night live music event centered around jazz that is staged annually on the first weekend of August. Performers for the 40th annual festival include Kermit Ruffins & The BBQ Swingers, Jon Scofield/Jon Cleary Duo, the Rebirth Brass Band, Caleb Chapman's Crescent Superband, Galactic, Jon Cleary & The Absolute Monster Gentlemen. Weekend all-access passes cost $175 in advance, $200 after May 31; three-day park passes cost $125 in advance and $145 at the gate; children ages 12 and younger will be admitted free; camping costs $69 per person or $79 per vehicle; (970) 728-7009; [email protected]telluridejazz.org.
LITCHFIELD JAZZ FESTIVAL. (Goshen, Conn.) – Aug. 6-7.
Launched in 1996, the Litchfield Jazz Festival relocated two years later to the Goshen Fairgrounds in the southern Berkshire Mountains because it had outgrown the Litchfield park. This year marks the festival's 21st anniversary. Performers include Andrew Hadro with Tony Malaby; Richie Barshay with Jimmy Greene; Albert Rivera with Paul Bollenback; Nicole Zuraitis with Dave Stryker; Daryl Johns with Orrin Evans; Big Bass Blowout with Avery Sharpe and Matt Wilson; Emmet Cohen with Jimmy Heath; the Curtis Brothers with Donald Harrison; and, of course, the Litchfield Jazz Orchestra with Don Braden. On Sunday, the festival will present its first ever Scat & Scramble Jazz Brunch, to benefit need-based scholarships to Litchfield Jazz Camp. Delicious Southern-style food served by O'Deens BBQ will create a Big Easy atmosphere with music to match. Donald Harrison will lead a big band of top jazz campers and instructors from New Orleans. The Goshen Fairgrounds are located at 116 Old Middle St. (Rte. 63), just south of the center of town. A large portion of the Mohawk State Forest is located in the Northwest Connecticut town. Ticket prices range from $39.96 to $524.95; (860) 361-6285; litchfieldjazzfest.com/.
HUDSON VALLEY JAZZ FESTIVAL. (Warwick, N.Y.) – Aug. 11-14.
Founded in 2010 as the Warwick Valley Jazz Festival, the event was renamed Hudson Valley Jazz Festival in 2012 and expanded into other areas in Orange County and the greater Hudson Valley. Centered in Warwick, an affluent town in southwest Orange County, N.Y., the seventh annual festival will be staged at several area venues including a theatre, cafés, restaurants, parks, arts centers, and libraries. "The idea to present varied formats in different environments," said drummer Steve Rubin, the festival's chief organizer. In the past, venues have included the Dautaj in Warwick, the Falcon in Marlboro, and even the Bean Runner Cafe in Peekskill over in Westchester County. Performers for 2016 are TBA. Admission prices at the various venues range from free to $20; hudsonvalleyjazzfest.com/; (917) 903-4380.
SUTTER CREEK RAGTIME FESTIVAL. (Sutter Creek, Calif.) – Aug. 12-14.
Hosted by the Mother Lode Ragtime Society, the 18th annual Sutter Creek Ragtime Festival will be staged Aug. 12 through 14, at venues such as the Sutter Creek Ice Cream Emporium, the Hotel Sutter and the Sutter Creek Theatre. Known far and wide as the jewel of the gold country, Sutter Creek is located 46 miles southeast of Sacramento. Performers for 2016 include Elliott Adams, Patrick Aranda, Jack and Chris Bradshaw, Tom Brier, Michael Chisholm, Danny Coots, the Drivons, the Crown Syncopators, Brian Holland, Carl Sonny Leyland, Ray Skjelbred, Squeek Steele, Virginia Tichenor and others. All-event badges cost $70 before July 15, or $80 after that date; day badge prices range from $15 to $35; children ages 16 and younger will be admitted free if accompanied by a paying adult; (209) 405-1563; suttercreekragtime.com.
GRANDJAZZFEST. (Grand Rapids, Mich.) – Aug. 20-21.
Founded in 2012 by jazz enthusiast Audrey Sundstrom, GRandJazzFest is West Michigan's only free, weekend-long jazz festival. The fifth annual event will be staged Aug. 20 and 21, at Rosa Parks Circle in the heart of downtown Grand Rapids, at 135 Monroe Center NW, a couple blocks east of Grand River. The family-friendly festival will present notable jazz performers as well as up-and-coming artists for diverse audiences. "We're proud to say GRandJazzFest is one of the most diverse, community-oriented festivals for people who live here, who travel here, and who want to enjoy two days of great live music in a vibrant downtown setting," Sundstrom said. Performers for 2016 were being announced April 27; grandjazzfest.org ; (616) 617-7720.
PRESCOTT JAZZ SUMMIT. (Prescott, Ariz.) – Aug. 26-28.
Prescott, Arizona is located in Arizona's high country, just 90 miles north of Phoenix. Combining the dulcet sounds of some of the nation's most outstanding jazz musicians with the moderate summer temperatures and towering shade trees of Prescott means "cool" is a word often uttered by attendees at the annual Prescott Jazz Summit. Performers and prices for 2016 TBA; (928) 277-1576 or (928) 830-2462 or (484) 558-0066; prescottjazz.com/.
HOT JAZZ JUBILEE. (Sacramento, Calif.) – Sept. 2-5.
Staged at the DoubleTree by Hilton in Sacramento, this festival kicks off at noon on Friday, Sept. 2 when The Ophir Prison Band leads a parade of festive ladies in flapper dresses, parasols, boas and beads. Performers include the Au Bros., Vince Bartels All-Star Band, Bechet Fantasy Band, Blue Street, Shelly Burns, Brian Casserly, Kylie Castro, John Cocuzzi, Danny Coots, Crescent Katz, Bill Dendle, Bob Draga, Eddie Erickson, Yve Evans, Fulton Street, Gator Nation, Ken Hall, High Sierra, Brian Holland, Tom Hook & the Terriers, Hot City, Midiri Brothers, Tom Morgan & the Emblems, New Orleans Racket Makers, Tom Rigney & Flambeau, Side Street Strutters, Ray Skjelbred & The Cubs, Sister Swing, Smart Fellers, Claudette Stone, Vanna Turner, Randi Cee, Bob Williams, and Pat Yankee.
Badge prices range from $20 for students per session to $110 for a four-day all events badge ($100 if purchased before July 31); hotjazzjubilee.com; (916) 813-7665.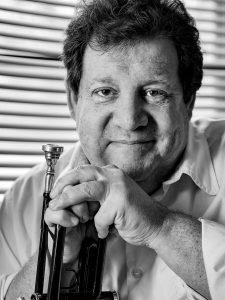 GRUGELFEST 2016. (Toledo, Ohio.) – Sept. 9-11.
Grugelfest will be staged at the Park Inn by Radisson Hotel in downtown Toledo starting at 6 p.m. on Friday, Sept. 9. Five veteran jazz bands and world-class piano players will be featured on the two main stages. On Thursday, Sept. 8, a free pre-festival party at the Durty Burd Gastropub on St. Clair Street at Washington, starts at 8 p.m. Ragtime Rick and the Chefs of Dixieland will perform, and many guest musicians are likely to join them. This year, The Yerba Buena Stompers with Miss Ida Blue, The New Orleans Nighthawks, Red Lehr's Powerhouse Five, and Jon Seiger and the All Stars will appear. Toledo's Cakewalkin' Jass Band will once again be featured, and special guest Duke Heitger will return on trumpet. Tickets for Grugelfest 2016 will soon be on sale at the Huntington Center Box Office (419 321-5007) and also at ticketmaster.com. Weekend passes will be available along with individual session tickets. Tickets cost $45 per session or $130 for all three days, and $160 for VIP pass. Profits from Grugelfest 2016 will benefit the Dyslexia Education Training Center of Northwest Ohio (formerly the 32° Masonic Learning Center for Children); grugelfest.com; email: [email protected]; (419) 389-0956.
PENTASTIC HOT JAZZ FESTIVAL. (Penticton, B.C., Canada.) – Sept. 9-11.
The 20th anniversary Pentastic Fest will feature Dave Bennett & Memphis Speed Kings, Gonzalo Bergera Quartet, Black Swan Classic JB, Lance Buller, Cornet Chop Suey, Draga's Dragons, Gator Nation, Tom Hook, Le Dixieland, and Tom Rigney & Flambeau. Of the festival's five fine venues, four feature ample dance floors, and all are within walking distance. Tickets cost $60 Friday, $75 Saturday and $55 Sunday, or $110 for all three days; pentasticjazz.com; (866) 599-3494.
CLEVELAND CLASSIC JAZZ PARTY. (Cleveland, Ohio.) – Sept. 15-18.
Presented by the Allegheny Jazz Society at the Intercontinental Hotel in Cleveland, the third annual party showcases Howard Alden, Harry Allen, Bill Allred, Ehud Asherie, Dan Barrett, Dan Block, Jon Burr, James Dapogny, Faux Frenchmen, Mike Greensill, Marty Grosz, Duke Heitger, Jon-Erik Kellso, Rebecca Kilgore, Dan Levinson, Kerry Lewis, Ricky Malichi, Randy Reinhart, Scott Robinson, Pete Siers, Hal Smith, Rossano Sportiello, Andy Stein, Frank Tate, Wesla Whitfield, and historian Phil Atteberry. Ticket prices range from $50 per session to $310 for full-four-day admission. One free student ticket is available with each paid ticket to any session; (216) 956-0886; alleghenyjazz.org.
MONTEREY JAZZ FESTIVAL. (Monterey, Calif.) – Sept. 16-18.
The 59th annual Monterey Jazz Festival will take place in mid-September on the 20-acre, oak-studded Monterey County Fairgrounds, at 2000 Fairground Road in marvelous Monterey, Calif.
Performances will include a Tribute to Quincy Jones, Wayne Shorter Quartet, Pat Metheny, Branford Marsalis Quartet with Kurt Elling, Gregory Porter, The Bad Plus with Joshua Redman, Terri Lyne Carrington's Mosaic Project, Kamasi Washington, Maceo Parker, Cory Henry, Richard Bona, Cécile McLorin Salvant, Davina and the Vagabonds, and others. Three-day Arena & Grounds Ticket Packages Ticket prices range from $310 to $350; full weekend grounds packages cost $137 for adults or $52 for youth ages 3 to 18; single day tickets range from $22 to $154; montereyjazzfestival.org; (888) 248-6499.
STEAMBOAT STOMP MUSIC FESTIVAL. (New Orleans, La.) – Sept. 23-25.
The New Orleans Steamboat Company kicks off of the fourth annual Steamboat Stomp Music Festival on Friday, Sept. 23 in old New Orleans. The three-day program will feature some of the world's finest musicians performing New Orleans-style jazz on the last authentic steamboat on the Mississippi River.
"The Steamboat Stomp emphasizes the historical and cultural significance of jazz on the Mississippi River through a weekend of live performances in local venues," said Duke Heitger, bandleader of Duke Heitger & The Steamboat Stompers. The Stomp opens in the French Quarter with a Friday-night concert followed by Saturday afternoon festivities, a Natchez Dinner Jazz Cruise on Saturday night and a Jazz Brunch cruise on Sunday. The lineup for 2016 includes Yerba Buena Stompers, DUKES of Dixieland, Duke Heitger's Steamboat Stompers, Tim Laughlin, Tuba Skinny, and Kris Tokarski. Weekend packages are available for $225. Patron-level and sponsor packages are also available starting at $300. Tickets to individual events will be made available in the summer; (504) 586-8777; steamboatstompneworleans.com; [email protected]
SOUTHERN OREGON MUSIC FESTIVAL. (Medford, Ore.) – Sept. 30-Oct. 2.
Fifteen bands will perform a total of 95 sets of danceable music at five distinct venues, all within seven blocks in downtown Medford, Ore. – the birthplace of Ginger Rogers – in southwestern Oregon. Bands include Dave Bennett & Memphis Speed Kings, Cornet Chop Suey, Bob Draga, Gator Nation, High Sierra JB, High Street, Carolyn Martin's Swing Band, Midiri Brothers, Oregon Coast Lab Band, Tom Rigney & Flambeau, Wally's Warehouse Waifs, The Young Bucs, and Twice as Good. All-event passes cost $125, $210 or $325; daily ticket prices range from $20 to $50; (866) 448-1948; somusicfest.org.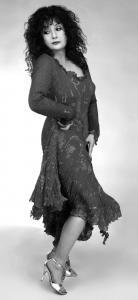 "RUBY" JUBILEE BY THE SEA. (Pismo Beach, Calif.) – Oct. 27-30.
Framed by rolling white sand dunes and green-leaved eucalyptus trees, Jubilee by the Sea is staged on California's Central Coast, just a few miles south of Morro Bay in San Luis Obispo County. Once known as "The Clam Capital of the World," Pismo Beach is now a bustling resort town of 8,000 inhabitants. Although clams are no longer harvested at Pismo Beach, the city remains proud of its seaside heritage. Every October since 1976, the Basin Street Regulars (also called the Central Coast Hot Jazz Society) have hosted this world-class traditional jazz festival. The music rings out for four days at multiple venues including the Pismo Beach Veteran's Memorial Building, in two tents at St. Anthony's Fair Ground, and on the beach at the Addie Street parking lot. Buses run continuously between venues where hardwood dance floors are maintained, and catered food is available for sale.
The 2016 lineup features Jeff Barnhart, Blue Street, Clam Chowder JB, Danny Coots, Creole Syncopators, Crescent Katz, Bob Draga, High Street, High Sierra, Ivory & Gold, Judith & the Jazz Krewe, Sonny Leyland Trio, Midiri Brothers, Maria Muldaur & Her Jazz Quintet, Night Blooming Jazzmen, Pacific Swing, Sue Palmer's Motel Band, Red Skunk Band, Tom Rigney & Flambeau, Royal Garden Swing Band, Larry Scala Rhythm Jesters, Bob Schulz, Ulysses Jasz Band, We Three + 1, Dick Williams Jammers, Pat Yankee, plus bands from Dos Pueblo HS, Cal Poly, Hancock College, and the Cuesta Jazz Ensemble. pismojazz.com.
ARIZONA CLASSIC JAZZ FESTIVAL. (Chandler, Ariz.) – Nov. 3-6.
Staged at the Crowne Plaza San Marcos Golf Resort in Chandler, Arizona, the 27th annual festival features ample dance floors at four venues and offers jammers three sets at which to strut their stuff.
Performers include Howard Alden, B.A.D. Rhythm, Dave Bennett Quartet, John Cocuzzi Quartet, Danny Coots, Cornet Chop Suey, 52nd Street JB, High Sierra JB, Brian Holland, Nicki Parrott, Queen City JB, Dan Reed's Dixieland Hotshots, Slides & Strings, Sun City Stomperz, Wally's Warehouse Waifs, Wildcat Jazz, Wolverine JB.
All-event badge prices cost $90 before Aug. 15, or $100 thereafter; (480) 620-3941; azclassicjazz.org.
SUNCOAST JAZZ CLASSIC. (Clearwater Beach, Fla.) – Nov. 18-20.
This vacation destination with the #1 award-winning beaches hosts the 26th annual Suncoast Jazz Classic at the Sheraton and Marriott Sand Key Resorts. Come early—stay late! Five venues are used to accommodate the worlds top jazz artists. Plus dance floors for your pleasure. Shuttles are available to transport attendees between hotels.
Artists alphabetically: Alfonso Ponticelli & Swing Gitan,Betty Comora, Bill Allred Classic Jazz Band with Jamie Roberts, Bob Price, Climax Jazz Band, Cornet Chop Suey, Dave Bennett Quartet, High Sierra, Hot Jazz Pie with Theresa Scavarda, Ken Peplowski Quartet, LaLucha with Whitney James, Nate Najar, The Fat Babies, The Midiri Brothers. Guest Artists: Pepper, John Lamb, and the Swing Time Dancers during the weekend plus dance lessons and dance party.
Friday night, Nov. 16th, we partner with the Largo Cultural Center to present The Four Freshmen (separate ticket required) and Nov. 17th we host the VIP Gala for Sponsors and Benefactors. Youth bands, per our youth education program, plus additional performers will be announced later. All Event tickets (Nov 18-20) are $112.50 until 10/1/16, then $125. Daily tickets $36-45. Sponsors are always welcome – see web site for benefits. Students (to age 21) $10. Host hotel-Sheraton Jazz rate $155./night (800-456-7263), Marriott Suites (venue hotel) $158.50 (888-303-4428), Holiday Inn $124.(800-770-6461), Chart House $109 (877-242-7899). Hotel rates are good from 11/14/16-11/24/16 with plenty to enjoy while here.
Please visit www.visitstpeteclearwater.com for additional area information. For more info on the festival go to www.SuncoastJazzClassic.com, call 727-248-9441, or email ja[email protected]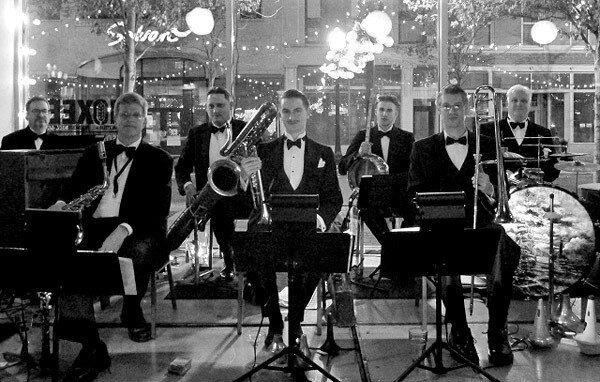 SAN DIEGO JAZZ FEST. (San Diego, Calif.) – Nov. 23-27.
The Town & Country Resort and Convention Center serves at the festival headquarters. Invited Guest Artists: Stephanie Trick, Paolo Alderighi, Katie Cavera and Chloe Feoranzo. Invited Bands & Groups: Buck Creek J.B., High Sierra J.B., Cornet Chop Suey, Dave Bennett Quartet, Tom Rigney & Flambeau, Dave Stuckey and the Hot House Gang (Los Angeles), Lakeshore Syncopators (Chicago), High Society J.B., Memphis Speed Kings, Night Blooming Jazzmen, Uptown Lowdown J.B., Red Skunk Quartet, Sue Palmer and her Motel Swing Orchestra, Yerba Buena Stompers, Grand Dominion J.B., Titanic J.B., Jazz Jammers, Euphoria Brass Band, Heliotrope Ragtime Orchestra, Mission Bay High School Preservations, Spicy Pickles (Denver), Champaign Dixie, and more to be announced.
A-E Badges: 5-Days $110 each; 4-Days $105 each; 3-Days $100 each. Multi-day badge $5 discount is available with T&C reservation and if purchased before 10/15/2016. Daily badges available at the door.
Contact Info: AFCDJS, P.O. Box 880387, San Diego, CA 92168-0387. 619-297-5277. Email: [email protected] Website: http://www.sdjazzfest.org/