This is The Festival Roundup as printed in our May 2017 issue, the most recent monthly roundup can be found in our menu. 
---
NEW ORLEANS JAZZ & HERITAGE FESTIVAL (New Orleans, LA) – April 28-May 7
One of the biggest and best festivals in North America, the New Orleans Jazz and Heritage Festival presents music between 11 a.m. and 7 p.m. during the last weekend of April and first weekend of May, at a dozen different stages all over the Fair Grounds Race Course, in the historic Mid-City neighborhood. Each stage is dedicated to different style of music, and jazz fans pay particular attention to venues such as the Congo Square Stage, the Gospel Tent, the Jazz & Heritage Stage, the Blues Tent, and the Economy Hall Tent. Performers for the 47th annual festival include headliners Stevie Wonder, Tom Petty & The Heartbreakers, Maroon 5, Dave Matthews, and Tim Reynolds, Harry Connick, Jr., Meghan Trainor, Lorde, Snoop Dogg, Alabama Shakes, and Widespread Panic. Many of New Orleans' best-known performers will include Trombone Shorty and Orleans Avenue, Rebirth Brass Band, Ivan Neville, Irma Thomas, Big Chief Monk Boudreaux & The Golden Eagles, Kermit Ruffins, Henry Butler, Big Chief Donald Harrison, James Andrews and the Crescent City All-Stars, John Mooney & Bluesiana, and Dr. Michael White, the Preservation Hall JB, Cyril Neville & SwampFunk, a salute to Louis Armstrong by Hugh Masekela, and a tribute to Pete Fountain featuring Banu Gibson, Tim Laughlin, and Evan Christopher. On the opening day, a tribute to Blue Lu Barker will be performed by Meschiya Lake and Quiana Lynell.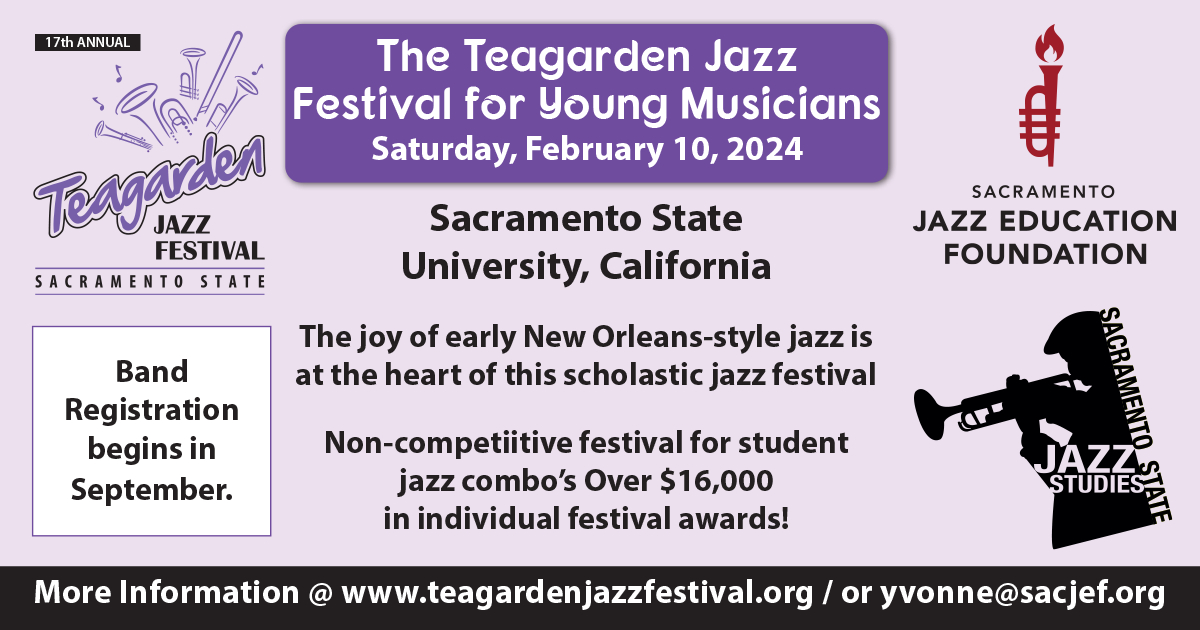 Prices for VIP passes for first weekend range from $600 to $1,200; second weekend VIP prices range from $700 to $1,400; daily ticket prices range between $70 through April 27 or $80 at the gate; children ages 2 through 10 cost $5 each, at the gate only; (504) 410-4100; nojazzfest.com.
CAPITAL CITY JAZZ FEST (Fitchburg, WI) – April 28-30
Jazz fans from all over the country will converge on Madison to hear non-stop jazz at the 29th annual Capital City Jazz Fest sponsored by the Madison Jazz Society at the Wyndham Garden Hotel, 2969 Cahill Main, in Fitchburg, Wisconsin. More than 400 jazz fans are expected to attend four sessions over the three days of the fest: Friday, April 28, from 6:30 to 11 p.m.; Saturday, April 29 from 11 a.m. to 4 p.m. and 6 to 11 p.m. and Sunday, April 30 from 11:30 a.m. to 4 p.m.
Trumpeter/vocalist Bria Skonberg will arrive in Madison before the festival to present workshops for high school and college students. The Vaché/Coots/Trick Trio will feature clarinetist Allan Vaché, drummer Danny Coots and stride pianist Stephanie Trick and her husband, pianist Paolo Alderighi. Returning to the festival again this year will be Bob Schulz's Frisco Jazz Band. A jazz worship will be staged Sunday morning featuring Bob Schulz, and the Rev. Allan Townsend will conduct the service. The fest's Jazz Mall will sell books, records, CDs, videos, jazz clothing and souvenirs.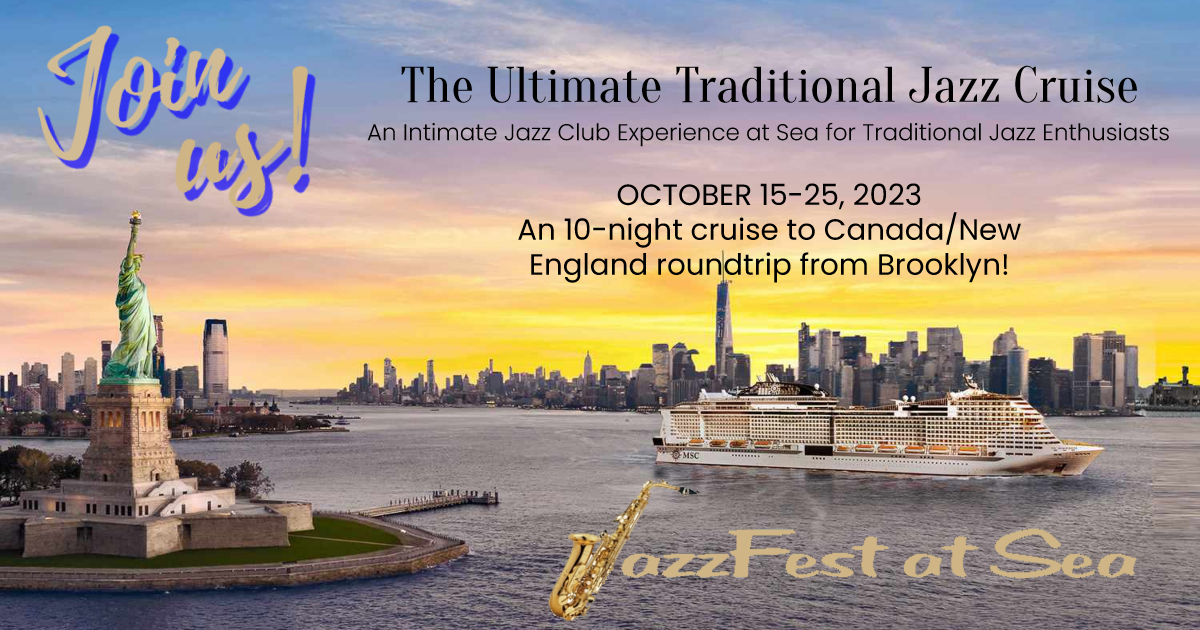 All-events passes cost $140; individual session tickets costing $35 per session are available by mail or can be purchased at the door 30 minutes before a session; Madison Jazz Society, P.O. Box 8866, Madison, WI 53708-8866; (608) 850-5400; madisonjazz.com.
SHORTY FEST (New Orleans, LA) – May 4
Shorty Fest 2017 presented by Presqu'ile Winery is the largest fundraiser of the year for the Trombone Shorty Foundation, which provides music education, instruction, mentorship and performance to young, underserved musicians, helping to pass on the unique cultural and musical heritage of New Orleans to its youth. Shorty Fest 2017 will take place May 4 at the House of Blues New Orleans, 225 Decatur St., with performances on two stages beginning at 9 p.m. Performers include Trombone Shorty and Orleans Avenue, Voices of a Nation, the Peterson Brothers, MainLine, The Main Squeeze, Sexual Thunder, the Seratones, New Breed Brass Band, and Trombone Shorty Academy students.
Ticket pricing ranges from $80 general admission to $250 VIP tickets, which include an open bar and access to the VIP balcony; [email protected]; (504) 214-9554.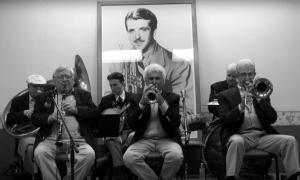 BUNNY BERIGAN JAZZ JUBILEE (Fox Lake, WI) – May 19-21
Roland "Bunny" Berigan was one of the most charismatic trumpeters of all time. Now his humble hometown of Fox Lake, Wisc., celebrates his short life with a three-day jubilee. In addition to more than 20 hours of jazz, swing and Dixieland favorites, the event includes presentations covering Berigan's contributions to jazz and swing. The festival stages concerts throughout the quaint city of Fox Lake, located 55 miles north of Chicago, Ill. Venues include Moose's Root Beer Stand, the Fox Lake Community Center, Mullin's Drive-In, and the American Legion Hall.
Performers for 2017 are the Bob Schulz Mid-West All-Stars, St. Louis Stompers led by Steve Lilley, Jack's Jubilee Band playing Bunny's music, the Kaye Berigan 5-Tet, the Matt Miller Jazz Trio, and special guest trumpeter Duke Heitger. There will be a Dixieland Graveside Service at Bunny's resting place at 10:30 a.m. at Annunciation Cemetery, with a sermonette delivered by the Rev. Al Townsend, and two Sunday-morning church services by the St. Louis Stompers at First Evangelical Lutheran Church in Beaver Dam.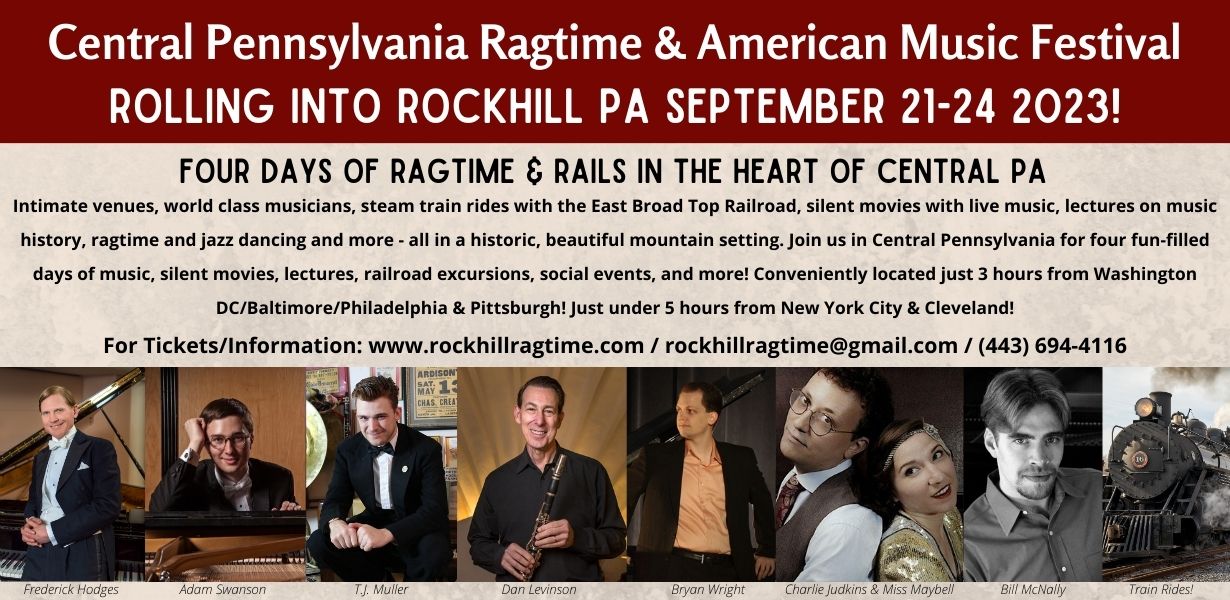 Weekend passes cost $105 in advance, and daily tickets cost $30. For info, contact jubilee chairperson Julie Fleming at (920) 928-6094; via mail N10472 Chief Kuno Trail, Fox Lake, WI 53933; via email at [email protected]; or visit bunnyberiganjazzjubilee.com.
JACKSONVILLE JAZZ FESTIVAL (Jacksonville, FL) – May 25-28
Three stages of live jazz, local food, drinks, shopping and entertainment will fill downtown Jacksonville along the banks of the St. John's River, on Memorial Day Weekend. Since its inception in 1981, the Jazz Fest has become one of the largest festivals in the country with a vibrant street-festival atmosphere, and in 2017 you can experience it on an even larger scale throughout 15 blocks of downtown. The 36th annual festival showcases a wide variety of artists and musical styles, including Bria Skonberg, Gregory Porter, The Rippingtons, Joey Alexander, Jane Monheit, Jazzmeia Horn, Chick Corea, Lisa Kelly, Airmen of Note, the Jax Jazz Collective, and the Lucky Chops.
Admission is free, but VIP packages are available , and three-day VIP passes cost $289 in advance and $319 at the gate; Friday $99; Saturday $139; Sunday $139; tickets to the Jacksonville Jazz Piano Competitions on May 26 cost $10; jacksonvillejazzfest.com/; (904) 630-3690.
WORLD CHAMPIONSHIP OLD-TIME PIANO PLAYING CONTEST (Oxford, MS) – May 25-28
Since its inception as a fundraiser for the Monticello Railway Museum in 1975, the World Championship Old-time Piano Playing Contest and Festival sought to educate the general public about Ragtime melodies and other popular music written prior to 1930. It recently relocated from Illinois to Mississippi and all competitions, workshops and concerts take place at Nutt Auditorium in the Music Building on the campus of the University of Mississippi in Oxford. Ole Miss is located in the north-central hills of Mississippi. Featured pianists include last year's winner, William McNally, plus four-time champion Adam Swanson, Paul Asaro, Bryan Wright, Tom McDermott, David Cavalari, Jacob Adams, Raymond Liebau, Michael Drexler, Daniel Souvigny, Charles Mink, Paul Orsi, Isaac Smith, Diana Stein, and Bill Edwards, among others.
All-events badges cost $250 by May 15 (or $280 after 5/15); those wishing to attend only the contests and workshops, plus the PianoStravaganza pay $110 by May15 (or $125 after 5/15); for the Main Event (contests): Preliminary Round (Junior Contest included), Semi-finals, and Finals, pay $50 by May 15 (or $60 after 5/15); admission prices for individual events range from $15 to $45. For contest info, write oldtimepian[email protected] or call (662) 915-1282; visit us online at oldtimepianocontest.com.
SACRAMENTO MUSIC FESTIVAL (Sacramento, CA) – May 26-29
Every Memorial Day Weekend since 1974, Old Sacramento and more than a dozen other downtown venues have hosted one of the area's biggest parties of the year. Originally known as the Old Sacramento Dixieland Jazz Jubilee, the festival has expanded into other styles of music in addition to classic jazz and swing. This will be the 43rd edition of what many people consider the granddaddy of jazz festivals hosted by the Sacramento Traditional Jazz Society. Guest artists this year are Banu Gibson with the Clint Baker All-Stars, drummer Danny Coots, clarinetist Bob Draga and piano prodigy Jason Wanner. Other performers include Cornet Chop Suey, The Zydeco Flames, Crescent Katz, High Street JB, the Pub Crawlers, Sister Swing, Avalon Swing. Igor & Gaylan, Gator Nation, Bill Eddie & Shelley, Black Tuesday JB, Midnight Rose JB, Mumbo Gumbo, Fulton Street JB, stride pianists Stephanie Trick & Paolo Alderighi, The Royal Society Jazz Orchestra, Cell Block 7, Tom Rigney & Flambeau, Beth Duncan, and the STJS All-Star Band.
All-event tickets $99 plus $5.94 fee for a limited time; $125 at gate; $315.99/VIP, limited to 50; daily passes range from $41.94 to $48.24; discounts for students; sacmusicfest.com/; (916) 444-2004.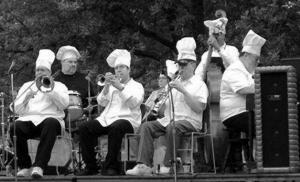 GRAND INTERNATIONAL RAGTIME-JASSTIME FESTIVAL SPRING FLING (Alexandria Bay, NY) – May 26-28
Located in the heart of the Thousand Islands, on the lovely St. Lawrence River in Upstate New York, the Grand International Ragtime Jazz Festival Spring Fling blooms toward the end of May every year, at Alexandria Bay's Bonnie Castle Resort. Festival directors are husband-and-wife Wayne and Nancy Pauli, from the Kitchener-Waterloo Dixieland Jazz Club, in Kitchener, Ontario, Canada.
This 27th annual Spring Fling features three bands and plenty of piano players. The Chefs of Dixieland, Dinny & The CanAm All-Stars, and the Mardi Gras Spirit Brass Band will entertain and piano soloists will be Prof. Don Burns, Ragtime Rick Grafing, Jon Seiger, and British stride pianist Neville Dickie. This year's theme is "The Joint is Jumpin'" and "Louis, Louis, Louis." Trumpeter Jon Seiger, who is internationally known for his perfect imitations of Satchmo's vocals and horn playing, will present a performance dedicated to Louis Armstrong.
Festival admission costs $135; (519) 744-2665; email [email protected]. For room reservations, call the resort at (800) 955-4511 or (315) 482-4511. For festival info, visit alexbayjazz.wordpress.com/.
SCOTT JOPLIN RAGTIME FESTIVAL (Sedalia, MO) – May 31-June 3
More than 6,000 people attend the Scott Joplin Ragtime Festival each June, turning downtown Sedalia into a turn-of-the-20th century party. This year the festival at the Liberty Center commemorates the centennial of Joplin's death with a stellar lineup of symposia focusing on the composer and his timeless music. The festival is staged at the historic Hotel Bothwell, which opened in 1926. The Katy Depot Historic Site, one of the largest train depots between Kansas City and St. Louis, is only a mile away. The festival stages several free concerts, while some are ticketed. Seminars include discussions of Joplin's use of counterpoint and ensemble-thinking, the etymology of rag into ragtime, and a look at sheet music covers and photos from the composer's short life. You can learn the steps to the dances such as_the Grizzly Bear, Turkey Trot, Bunny Hug, and Camel Walk, and audience members are invited to show off their piano-playing skills.
Among this year's featured presenters and pianists are Ed Berlin, Bryan Cather, Bill Edwards, Andrew Greene, Fred Hoeptner, Scott Kirby, David Refkin, and David Thomas Roberts.
Individual concert ticket prices range from $20 to $35; Joplin's Footsteps tour (May 31) costs $20; Cakewalk Dance on June 2 costs $15; symposia tickets cost $15 each; 826-2271; scottjoplin.org.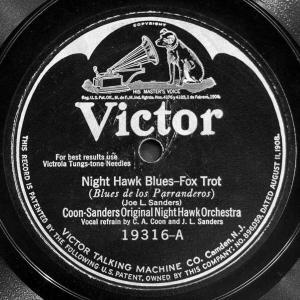 COON-SANDERS NIGHTHAWKS FANS' DIXIELAND JAM (Huntington, WV) – June 2-3
These free-wheeling jam sessions celebrate the music of the legendary Coon Sanders Nighthawks Orchestra. The sessions – which have a proud 49-year history – are staged at the Grand Ballroom of the Pullman Plaza Hotel, in Huntington, West Virginia, at the confluence of the Guyanotte and Ohio rivers. Admission is free! Assembled in 1919 in Kansas City by Carleton Coon and Joe Sanders, the 10-piece combo reached its peak between 1926 and 1932. Live performances at the Muehlebach Hotel in K.C. were broadcast over WDAF, a radio station which could be received throughout the United States. In later years, the orchestra held forth at the Blackhawk restaurant in Chicago giving performances that were aired on WGN. The orchestra's top Victor recordings included "Nighthawk Blues" and "Flamin' Mamie." The jam-session format allows musicians to move on and off the stage as they desire, reports President Dale Jones. Musicians for 2017 are TBA.
The Pullman Plaza Hotel is located in Huntington at 1001 Third Ave., (304) 525-1001. The entertainment is free and open to the public and will likely run from 6 until 11 p.m. both nights; (304) 633-5241; [email protected].
SYRACUSE JAZZ FESTIVAL (Syracuse, NY) – June 8-10
Staged at a natural grass amphitheater on the campus of Onondaga Community College, in Syracuse, New York, this two-day event is considered the largest free jazz festival in the Northeast US. The 35th annual fest presents the Rebirth Brass Band, Asleep at the Wheel, the Ramsey Lewis Quintet, The Mavericks, Todd Rundgren, and UAD: Kings of the Fall, the Soft Spoken Band, 14-year-old Ithaca singer Canen, and trumpet prodigy Nick DiMaria.
Admission is free, and parking charges range from $5 to $10; syracusejazzfest.com; (315) 437-5627.
AMERICA'S CLASSIC JAZZ FESTIVAL (Lacey, WA) – June 22-25
The 27th annual festival at the Marcus Pavilion at Saint Martin's University, 5300 Pacific Avenue SE, is hosted by the Greater Olympia Dixieland Jazz Society. Lacey is a suburb of Olympia, in the western part of state of Washington, at the southern end of Puget Sound. The music is staged at four Marcus Pavilion venues—three for dancing, one for listening—and dance lessons by Hal and Georgia Myers will demonstrate the Foxtrot, Balboa, and Charleston. Special features include nearby lodging, on-site RV parking, shuttle service, parasol parades, A Farmers' Market on June 23, a gospel service and After Glow Party on June 25. Pacific Northwest favorites such as Uptown Lowdown from Bellevue will be featured along with jazz greats such as Grand Dominion, High Sierra, Yerba Buena Stompers, Jeff Barnhart & Charlotte's Boys, The Black Swan Classic JB, Queen City, the Wolverines, Joe Smith's Spicy Pickles, Tom Rigney & Flambeau, Ivory & Gold, the Graystone Monarchs, the Evergreen JB, the Can/U.S. JB, Black Swan with Marilyn Keller, and festival guest artist Dawn Lambeth.
All-event badge prices range from cost $90 to $115; individual event ticket prices range from $15 to $50. Lodging is available at two dozen hotels in the Olympia-Lacey area, and RV parking is available by calling (360) 943-9123; olyjazz.com; (360) 705-3024; [email protected].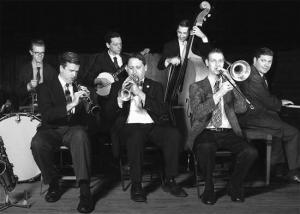 ELKHART JAZZ FESTIVAL (Elkhart, IN) – June 23-25
Since 1988, jazz legends and fans have gathered each summer at the Elkhart Jazz Festival which combines warm, intimate, small-town hospitality with the excitement of big-city jazz. Known as the Band Instrument Capital of the World, Elkhart companies employ nearly 2,000 skilled craftsmen in the production of musical instruments. Students with musical abilities and an interest in jazz are welcome at "Hoagy's Workshop," an educational component of the Elkhart Jazz Festival. Workshop instructors will cover two afternoons at Elkhart Central High School. Students will be welcomed to the stage to perform with the pros at the free EJF All-Stars Jam during the festival's opening ceremony—the first Main Street Stage session, June 23, 2017. The 2017 All-Stars will include trumpeter Rob Parton, reed player Terry Myers, trombonist John Allred, pianist Terry Lower, guitarist Howard Alden, drummer Eddie Metz, bassist Frank Tate, and singer Edye Evans-Hyde.
Headliners at the 2017 festival are Ramsey Lewis, Ben Folds, and Terence Blanchard. Featured performers and bands include Bobby Lewis and the 1988 Rhythmakers Revival Band, Bria Skonberg, Dave Bennett, Rossano Sportiello, Climax Jazz Band, Davina and the Vagabonds, Ed Laub Trio, The Fat Babies, The Rad Trads, Farmland Jazz Band, Blair Clark, Danny Lerman, and many others.
Ticket pricing: $100 for Basic (headliners excluded), $200 for Premium (all events), $300 VIP pass, and $400 Top Brass; elkhartjazzfestival.com; (574) 293-4469.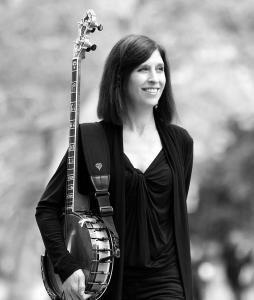 ROCHESTER INTERNATIONAL JAZZ FESTIVAL (Rochester, NY) – June 23-July 1
The 2017 Xerox Rochester International Jazz Festival will take place at 19 venues over nine days throughout Rochester—and feature more than 325 shows by 1500 artists, including: 78RPM Big Band, Cynthia Sayer, Django Festival All Stars, Hot Club Of Cowtown, John La Barbera Big Band "Celebrating Buddy Rich At 100," Mark Kelso & The Jazz Exiles, Prime Time Brass, Rochester Metropolitan Jazz Orchestra, Scott Bradlee's Postmodern Jukebox (headliner; call for ticket availability), Steve Kuhn Trio, The Red Hot & Blue Band, Walt Weiskopf Quartet, and the Zion Hill Mass Choir.
A three-day Club Pass costs $154 and a nine-day Club Pass costs $204, plus service fees (230+ shows may be attended through the Club Pass series); for ticket information and full schedule of performances please visit rochesterjazz.com; (585) 454-2060.
CEDAR BASIN JAZZ FESTIVAL (Cedar Falls, Iowa) – June 23-25
As in years past, the Cedar Basin Festival will be staged at two venues. The Main Stage is at Sturgis Park, behind the Ice House Museum, in Cedar Falls, Iowa. For the second year in a row, a satellite venue at New Aldaya, located at 7511 University Ave., will host traditional jazz bands throughout the weekend. Performers include the Saints Dixieland Jazz Band, the St. Louis Stompers, the Diplomats of Solid Sound, banjoman William Elliott Whitmore, the Pelican Jazz Band, the Petra Van Nuis Quintet, the Maytags, the Trippin Billies, and the Dandelion Stompers.
Pricing and contact information is not available at press time; please visit cedarbasinjazz.org.
SARATOGA JAZZ FESTIVAL (Saratoga Springs, NY) – June 24-25
For more than 30 years, the Saratoga Jazz Festival has presented some of the best jazz musicians in the world at its gorgeous performance space in the foothills of the Adirondacks. In addition to the music performed on both the main stage and at the gazebo, guests enjoy fine arts vendors, barbecue, children's events, and a lawn party over the course of two days. This year's headliners include Cecile McLorin Salvant, Chaka Khan, Jacob Collier, Jean-Luc Ponty, Gipsy Kings, To Ray, With Love featuring Maceo Parker, the Ray Charles Orchestra & the Raelettes, Dee Dee Bridgewater, Quinn Sullivan, and Jane Bunnett & Maqueque. Also featured will be Blind Boy Paxton, Adam O'Farrill's Stranger Days, Noah Preminger/Jason Palmer Quartet, Barbara Fasano, Jack Broadbent, Dave Stryker Organ Quartet featuring Eric Alexander, Jared Gold & McClenty Hunter, and Aruan Ortiz Trio.
Amphitheater seating prices range from $75 to $105 per day; lawn tickets $65 per day; Ticket info: [email protected]; (518) 584-9330; www.spac.org/events/jazz-festival.
CLINE WINE & DIXIELAND JAZZ FESTIVAL (Sonoma, CA) – July 8
This single-day event is staged from 11 a.m. to 6:30 p.m., at the beautifully landscaped Cline Cellars, an award-winning winery specializing in California Rhône-style wines and Zinfandels, at 24737 Arnold Drive, in Sonoma, on California's North Coast. Performers include Black Diamond Blue Five, Devil Mountain Jazz Band, Fog City Stompers, Golden Gate Rhythm Machine with Pat Yankee, Jambalaya Big Swing Band, Mission Gold Jazz Band, Natural Gas Jazz Band, Ray Skjelbred and his Cubs, and The Royal Society Jazz Orchestra. Pianists include John Allair, Frederick Hodges, Gary Neuman, Ray Skjelbred, and Virginia Tichenor.
Tickets will be available for purchase at the door on the day of the event for $45 (Wine Club price $40). Visit us online at clinecellars.com/ or call (800) 546-2070.
RAGTIME TO RICHES FESTIVAL (Omaha, NE) – July 9
The First Central Congregational United Church of Christ, in Omaha, Nebraska, is_the site for the 13th annual Ragtime to Riches Festival, Proceeds from this year's festival will benefit the Great Plains Ragtime Society. Scheduled to appear at this year's festival: Faye Ballard (Champaign, IL), seven-time Regular Division finalist- and now contest coordinator- at Illinois'-turned-Mississippi's World Championship Old-Time Piano Playing Contest and Festival; Nathan Beasley (Eldorado, IL), 2015, 2016, and 2017 Junior Division contestant at the same event; Jim Boston (Omaha, NE), seven-time finalist at Iowa's National Old-Time Country, Bluegrass, and Folk Music Festival and Contest.
All-event tickets cost $10; r2rfestival.webs.com/; (402) 556-3340.
EVERGREEN JAZZ FESTIVAL (Evergreen, CO) – July 29-31
Eleven world-class bands from across the country will perform at four attractive venues, the Evergreen Elks Lodge, the Evergreen Lake House, the Evergreen Christian Church, the Hiwan Museum, and the Stagecoach Sports Grill. All five venues are quite intimate, creating a rapport between musicians and audience that both say makes the Evergreen Festival a special experience. Free shuttle service runs every 20 minutes between venues, and food and beverages are available at all five. The 2017 lineup is as impressive as the mountain range itself, featuring the Fat Babies, Carl Sonny Leyland Trio, Ivory & Gold, Tight Like That, Joe Smith and the Spicy Pickles, the Queen City JB with Wende Harston, the Cali-Co Ragtime Quartet, and Denver's own Gypsy Swing Revue. Three top bands make their Evergreen debuts this summer, the Brain Cloud, the Ellis Island Boys, and the Barnhart-Midiri Quartet,
Three-day pass costs $100 before June 30, and $130 thereafter; three-day badge for students, $50; daily ticket prices range from $30 to $105; order tickets prior to June 30 and receive a discount of up to 23 percent; evergreenjazz.org; (303) 697-5467.
BIX BEIDERBECKE MEMORIAL JAZZ FESTIVAL (Davenport, IA) – Aug. 3-5
The 2017 Bix Festival has a new location: the Rhythm City Casino Resort in north Davenport will offer festival concerts in its Event Center, and boasts three restaurants, free parking (with valet parking available), and is the festival host hotel and a major sponsor of the event. The Resort is in close proximity to many shopping and outside-of-venue dining options. (Festival-goers may make reservations at the RCCR by calling 1-844-852-4386 or 563-328-8000 and asking for the "Bix Fest group rate," which begins as low as $109/night.) Scheduled bands include The Fat Babies (Beau Sample, Chicago), Roof Garden Jass Band (Dan Levinson, NYC), Dave Bennett Quartet (Michigan), Swing Central, and The Graystone Monarchs (Josh Duffee, Davenport). A benefit concert on Thursday, August 3, will feature The Dave Bennett Quartet, The Fat Babies, and The Hot Jazz Alliance.
All-event passes cost $105; all-day tickets cost $55 for Friday and Saturday; Thursday evening fundraiser event tickets are $25; individual weekend sessions cost $30; Youth under age 17 enter free when accompanied by a paid adult. (888) BIX-LIVS; (563) 324-7170; [email protected]. Visit online at www.bixsociety.org.
SATCHMO SUMMERFEST (New Orleans, LA) – Aug. 3-6
The 17th annual Satchmo Summerfest will draw thousands of trad-jazz fans to New Orleans on August 3 through 6. The free event is presented by French Quarter Festivals, Inc. Music will ring out all weekend on festival stages spotlighting traditional jazz, brass bands and children's programming. Among many Summerfest highlights is the "Satchmo Club Strut" down Frenchmen Street. The three-day festival features more than 40 jazz performances by local legends and nationally touring virtuosos as well as screenings of jazz films and documentaries, in-depth seminars on jazz history, hands-on workshops, swing dance lessons, trumpet tributes to Pops, and interactive exhibits. This year's musical lineup is not available at press time, but past festivals have featured The Dirty Dozen Brass Band, James Andrews, Glen David Andrews, Don Vappie & The Creole Jazz Serenaders, Leroy Jones, Wycliffe Gordon, Kermit Ruffins, and Mark Braud
Admission is free all weekend; (504) 522-5730; fqfi.org/satchmo.
TELLURIDE JAZZ FESTIVAL (Telluride, CO) – Aug. 4-6
Since 1977, Telluride—situated high in the San Juan Mountains of southwestern Colorado—has been the site of an this annual event produced by the Telluride Society for Jazz. The Telluride Jazz Fest is a three-day-and-night live music event centered around jazz that is staged annually on the first weekend of August. Scheduled for the 41st annual festival are headliners Mavis Staples, Macy Gray, and Bootsy Collins and World-Wide Funk Drive, with other featured performers Lee Fields and the Expressions, Miles Mosely and the West Coast Get Down, Vaud and the Villains, Divina and the Vagabonds, Hazel Miller Gospel Band, Ranky Tanky, Cha Wa Mardi Gras Indian Band, Bob Montgomery Quintet, Kevin McCarthy Trio, Voodoo Orchestra, Hooligan Brass Band, and many others.
Weekend all-access passes cost $185 in advance, $200 after May 31; three-day park passes cost $145 in advance and $160 after 5/31; day passes are $60-$70; children ages 11 and younger will be admitted free; camping costs $50 per person or $125 per car ($175 for RVs); (970) 728-8037 (please note that you may not place ticket orders by phone); visit online at www.telluridejazz.org.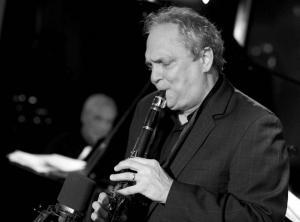 LITCHFIELD JAZZ FESTIVAL (Goshen, CT) – Aug. 5-6
Plan a weekend get-away for the 22nd annual Litchfield Jazz Festival (August 5th-6th): whether you're looking for an antiquing retreat, quiet time by a lake, or a weekend of great food and rural vistas, a few days in the Litchfield Hills will satisfy your every fancy. The festival itself takes place at the Goshen Fairgrounds, in Goshen, Connecticut. Headlining this year are Ken Peplowski's Benny Goodman Tribute (with Bucky Pizzarelli, Joe Locke, Nicki Parrott, Matt Wilson, and Ehud Aherie) and the John Pizzarelli Quartet (performing the music of Frank Sinatra and Antônio Carlos Jobim); also appearing are Ada Rovatti Quartet, Michael Mayo Quintet, Julian Shore Quintet, Gabriel Alegria Afro-Peruvian Sextet, Joe Alterman Trio, Rudresh Mahanthappa Indo-Pak Coalition, and others.
Advance tickets cost $37 (one-day lawn); $69 (one-day) tent; $70 (two-day lawn); $125 (two-day tent); Sunday brunch and other options are available. Day-of-event tickets are $46 (lawn) and $79 (tent); students (age 13-22) are $25 at the gate; children 12 and younger attend free with ticketed adult. The Litchfield Jazz Festival is a production of Litchfield Performing Arts: inf[email protected]; (860) 361-6285; visit online at litchfieldjazzfest.com.
PROVINCETOWN JAZZ FESTIVAL (Provincetown, MA) Aug. 10 & 14
The 13th annual Provincetown Jazz Festival occurs on two dates and at two locations on Cape Cod, Massachusetts. On August 10, at The Crown & Anchor, 247 Commercial Street, Provincetown, Molly Ringwald performs songs from the Great American Song Book and her recently recorded CD Except Sometimes; this is her Cape Cod Debut. She will be accompanied by Alex Smith (piano), Ron Ormsby on bass, and Bart Weisman on drums. Opening act will be pianist Takumi Kakimoto, who will be accompanied by Ron Ormsby on bass and Bart Weisman on drums.
On August 14, clarinetist Ken Peplowski is featured at The Cotuit Center for the Arts, 4404 Route 28, Cotuit. Peplowski will be accompanied by Matt DeChamplain on piano, Ron Ormsby on bass, and Bart Weisman on drums. Vocalist Atla DeChamplain and pianist Matt DeChamplain will open the concert, with Ormsby and Weisman accompanying.
Tickets for the August 10th show are $30 ($50 VIP seating); tickets for the August 14th show are $30; Cotuit Center for the Arts phone is (508) 428-0669. For further information write bart[email protected] or call (508) 274-2513; visit online at www.provincetownjazz festival.org.
SUTTER CREEK RAGTIME FESTIVAL (Sutter Creek, CA) – Aug. 11-13
Hosted by the Mother Lode Ragtime Society, the 19th annual Sutter Creek Ragtime Festival will be staged August 11 through 13, at venues such as the Sutter Creek Ice Cream Emporium, the Hotel Sutter, and the Sutter Creek Theatre. Considered one of the most charming and possibly the most visited of California's gold-mining villages, Sutter Creek is located 46 miles southeast of Sacramento. Performers for 2017 include Elliott Adams, Patrick Aranda, Nick Arteaga, Ramona Baker, Jack and Chris Bradshaw, Amanda Castro, Michael Chisholm, Danny Coots, the Drivons, Marty Eggers, Brian Holland, Vincent Johnson, Carl Sonny Leyland, Larisa Migachyov, Will Perkins, Stevens Price, the Ragnolia Ragtette, The RJB Trio, John Reed-Torres, John Remmers, Julia Riley, Marc Silverstein, Ray Skjelbred, Squeek Steele, Paul Stewart, Monty Suffern, the Sullivans, Adam Swanson, Virginia Tichenor, Galen Wilkes, and Ryan Wishner.
All-event badges cost $70 before July 15, or $80 after that date; day badge prices range from $15 to $35; children ages 16 and younger will be admitted free if accompanied by a paying adult; (209) 405-1563; suttercreekragtime.com.
GRANDJAZZFEST (Grand Rapids, MI) – Aug. 19-20
GRandJazzFest returns to Rosa Parks Circle in downtown Grand Rapids, Mich., this August 19 and 20, for the sixth annual festival. The popular family-friendly festival is West Michigan's only free, weekend-long jazz festival. "There's something special about jazz that brings people together like no other art form. It's because jazz is so diverse—it has so many styles, from Big Band to Latin to Contemporary, and I'm just naming a few," GRandJazzFest Founder Audrey Sundstrom said. "GRandJazzFest is what community is all about."
This year, GRandJazzFest features (on 8/19): the Grand Rapids Jazz Orchestra with Edye Evans Hyde, Organissimo, Tumbao Bravo, Steve Hilger, Tim Bowman, and headliner Cindy Bradley; on August 20th: Bierenga-Sullivan Quintet, Lakeshore Big Band, Urban Jazz Coalition, Walter White, and Chris Standring. On Saturday 8/20. the After Party jazz jam session at The BOB (Big Old Building) begins in downtown Grand Rapids, starting at about 9:30 p.m.
For more on this free festival, including accommodations, parking, and other travel information, please visit grandjazzfest.org.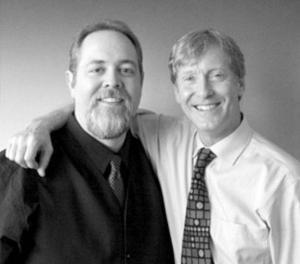 HOT JAZZ JUBILEE (Sacramento, CA) – Aug. 25-27
Staged at the DoubleTree by Hilton in Sacramento, the fifth annual Hot Jazz Jubilee features performances by the Midiri Brothers, High Street Band, Side Street Strutters, Sister Swing, Yve Evans & Company, Holland & Coots, Blue Street Jazz Band, Tom Rigney & Flambeau, Crescent Katz, Old West Trio, Bob Draga with Friends, Cornet Chop Suey, High Sierra Jazz Band, Titan Hot 7, Pub Crawlers, Shelley, Bill & Eddie, Jay Paulus Society Band, 101st Army Dixieland Band, Gator Nation, Vince Bartels All-Stars (a.k.a. The Migrant Jazz Workers) and special guests Eddie Erickson, Ken Hall, Claudette Stone, and Pat Yankee.
Hot Jazz Jubilee will again have a Special Thursday Night set for those who plan on arriving early to the festival, featuring the River City Swingers-SYB, Bob Draga with Friends (including the Midiri Bros and Brian Casserly), and the High Street Band. This set will be held in the Grand Ballroom at the DoubleTree from 7 pm to 10:30 pm and the cost is $20.
Badge prices range from $20 for students per session to $115 for a three-day all events badge ($105 if purchased before July 31); hotjazzjubilee.com; (916) 813-7665.