WORLD CHAMPIONSHIP OLD-TIME PIANO PLAYING CONTEST & FESTIVAL (Oxford, MS) – May 26-29
Every year over Memorial Day weekend in Oxford, Mississippi, the World Championship Old-Time Piano Playing Contest is held to provide an opportunity for pianists to compete and learn in a stimulating atmosphere, and to educate people about old-time piano music written prior to 1940.
Through the years, the contest has provided more than $60,000 in prize money to more than 500 piano players from across the United States and from five foreign countries. Players in 2020 will compete in three divisions—Regular, Junior & Senior—as they vie for over $6,000 plus trophies—as well as the New Rag Contest, where aspiring composers present their original tunes.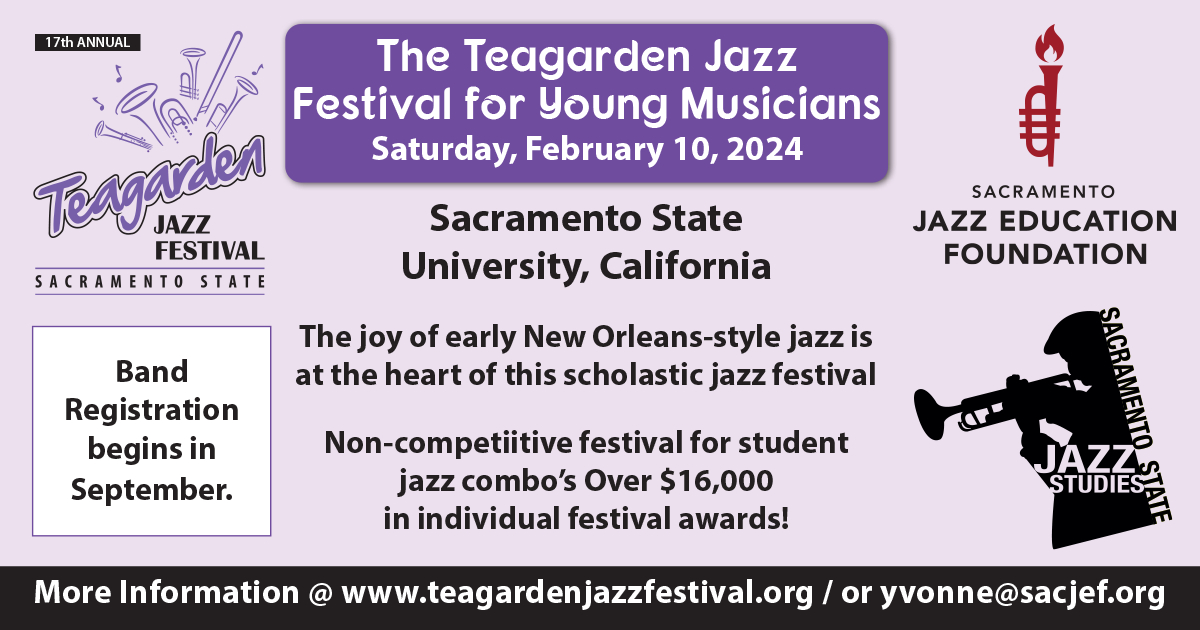 A variety of other activities include workshops, guest artist performances, silent movies, an old-time sing-along, a double-decker bus tour of historic Oxford, and after-hours events every night on the Oxford Square.
For more information, write: Old Time Piano Contest, 350 University Ave., Oxford, MS 38655; [email protected]; telephone 662-915-1282; www.oldtimepianocontest.com.
SCOTT JOPLIN RAGTIME FESTIVAL (Sedalia, MO) – June 1-4th
More than 6,000 people attend the Scott Joplin Ragtime Festival each June, turning downtown Sedalia into a turn-of-the-20th century party.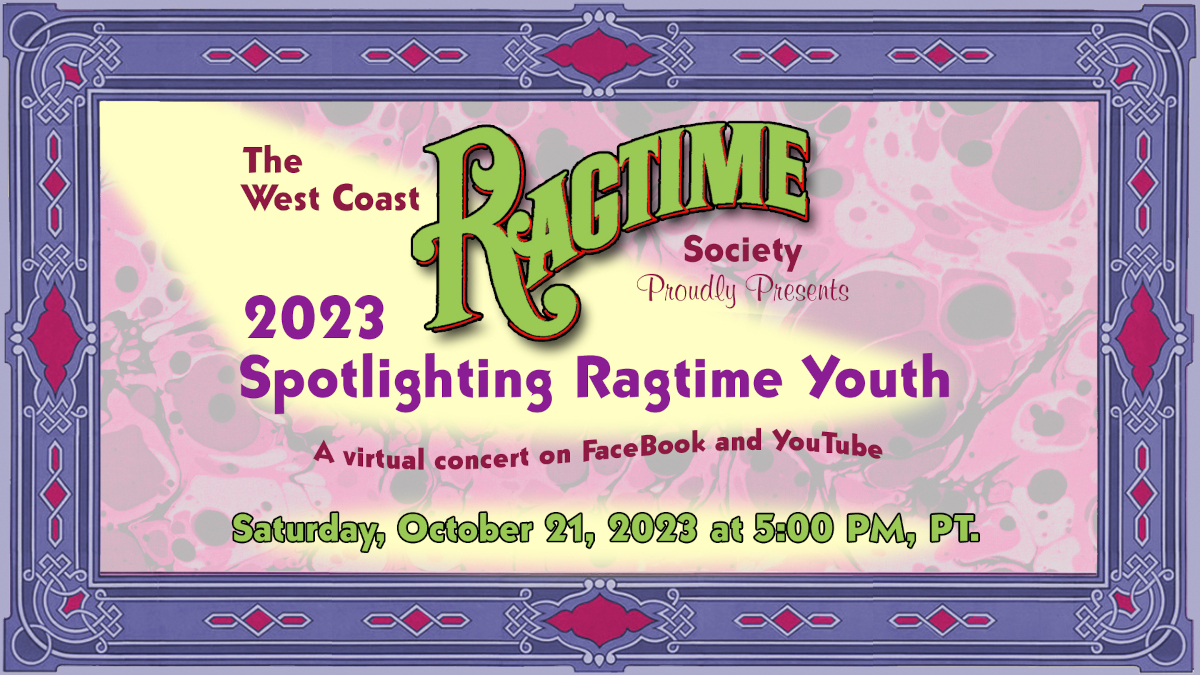 This year's scheduled presenters and musicians include Clint Baker, Ramona Baker, Anne Barnhart, Jeff Barnhart, Peter Bergin, Taslimah Bey, Danny Coots, Bill Edwards, Marty Eggers, Virginia Eskin, Frederick Hodges, Brian Holland, Dave Majchrzak, Marilyn Nonken, David Reffkin, Joyce Richardson, Martin Spitznagel, Squeek Steele, Adam Swanson, Virginia Tichenor, Stephanie Trick, and Bryan Wright..
Write: Scott Joplin International Ragtime Foundation, P O Box 1244, Sedalia, MO 65302; (660) 826-2271; [email protected]; scottjoplin.org.
56th ANNUAL WEST TEXAS JAZZ PARTY (Odessa, TX) –  June 2-4, 2022

The 2022 West Texas Jazz Party—the 56th annual—will be held at the Odessa Marriott Hotel and Conference Center. Musicians to appear at the Jazz Party include: Jon-Erik Kellso, Randy Sandke, Dan Barrett, Russ Phillips, John Allred, William Anderson, Peter Anderson, Harry Allen, Johnny Varro, Rossano Sportiello, Brian Piper, Nate Najar, Daniela Soledade, Rebecca Kilgore, Richard Simon, Frank Tate, Ricky Malichi, AND MORE! West Texas Jazz Party
Ticket prices are: Patron Pass $200 (all performances); Table for 8, $1600 (all performances). To purchase tickets, please visit wtjs.org or call (432) 217-0765 for details and membership information. The address for the Marriott is 305 East 5th St., Odessa, Texas 79761. Contact the Marriott at (432) 580-5805 to book your rooms at the special Jazz Party rate.
ELKHART JAZZ FESTIVAL (Elkhart, IN) – June 17-19
Since 1988, jazz legends and fans have gathered each summer at the Elkhart Jazz Festival which combines warm, intimate, small-town hospitality with the excitement of big-city jazz. Known as the Band Instrument Capital of the World, Elkhart companies employ nearly 2,000 skilled craftsmen in the production of musical instruments.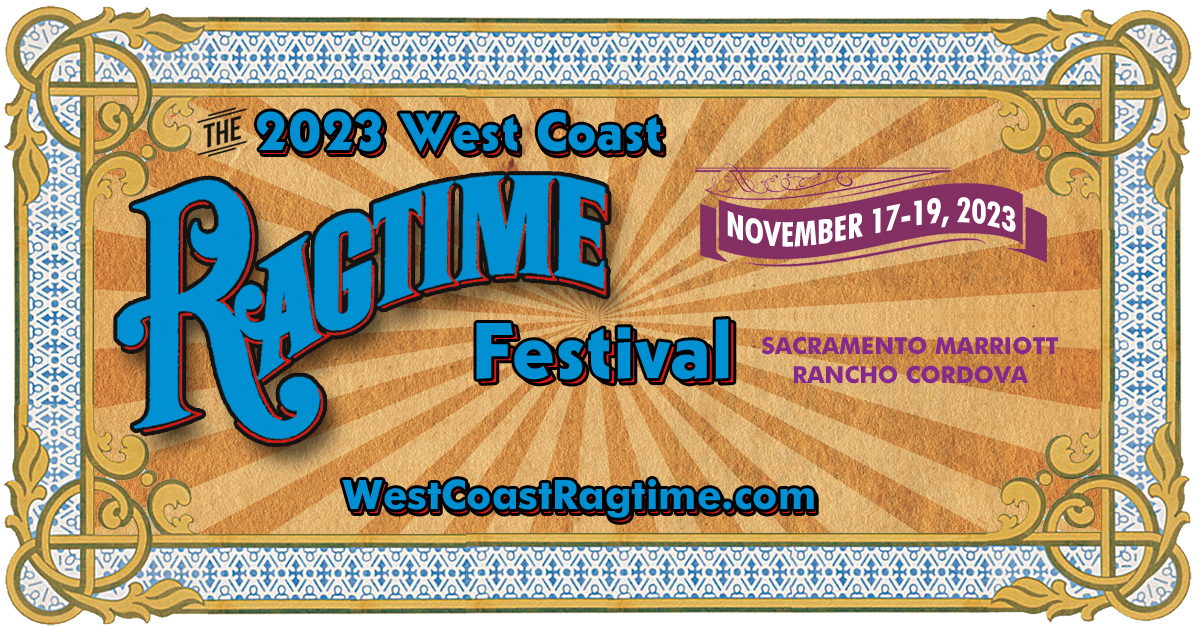 Headliners at the 2022 festival are Bruce Hornsby & The Noisemakers, Gunhild Carling Experience, The Queen's Cartoonists, and the Shades of Blue Jazz Ensemble. The festival will also include appearances from  After Ours, Andy Brown Trio, Christopher Lucas Wilson Trio, Couch, Craig Gildner & The Ivy City 6, Darryl Buchanan's Soul Motown Allstars, Dave Bennett Quartet, David Hilliker Trio, Emily Cavanagh, French Quarter, Generations Trio, Jazmin Ghent, Jazz Assemblage, Jonathan Scales Fourchestra, Kanola Band, Kris Brownlee, Lena Seikaly Trio, Nia Quintet, Notre Dame Faculty Jazz Trio, Paul Decker & The Real Deal, Q Sonics, Rica Obsesion, River Oaks Community Church, Scott Allen, Shades of Blue USAF, Shelly Cowling Quartet, The Dean's List, Truth in Jazz, VibeNation, Whistle Pigs, and the Yellow Creek Jazz Project.
For ticket pricing visit elkhartjazzfestival.com; tickets: (574) 293-4469; festival info: (574) 218-6477.
ROCHESTER JAZZ FEST (Rochester, NY) June 17-25
The CGI Rochester International Jazz Festival is one of the world's leading jazz festivals. Held annually in Rochester, NY, more than 200,000 music fans attend the nine-day Festival, which presents 320+ shows 20+ venues with more than 1750 artists from around the world. Booking is well underway for the 2022 Club Pass Series, giving the right of first refusal as promised to artists originally booked for the 19th Edition. The 2022 Club Pass Series will feature 219 sets of music at 12 venues in downtown Rochester including the Bethel Church (new this year), Hatch Hall, Hyatt Regency Ballroom (new this year), Kilbourn Hall, Little Theatre, Lutheran Church of the Reformation, Max of Eastman Place, Montage Music Hall, Temple Theater, Theater at Innovation Square (formerly Xerox Auditorium and newly renovated), Rochester Regional Health Big Tent, and the Wilder Room. More information forthcoming at www.rochesterjazz.com
16th RAGTIME TO RICHES FESTIVAL (Omaha, NE & Crescent, IA) July 9-10
COME ON IN…THE MUSIC'S FINE! First Central Congregational United Church of Christ, in Omaha, NE, and the Pink Poodle Steakhouse, in Crescent, IA, are the sites for the sixteenth annual Ragtime to Riches Festival, scheduled to take place July 9-10, 2022. Proceeds from this year's festival will go to…the Great Plains Ragtime Society.
Scheduled to appear at this year's festival: MARTY MINCER (Hamburg, IA), 1990 and 1993 Regular Division winner at Illinois' turned Mississippi's World Championship Old-Time Piano Playing Contest and Festival; FAYE BALLARD (Champaign, IL), seven-time Regular Division finalist- and now contest coordinator- at the same event; JIM BOSTON (Omaha, NE), seven-time finalist at Iowa's turned Nebraska's National Old-Time Country, Bluegrass, and Folk Music Festival and Contest. More Information: The phone number for the Great Plains Ragtime Society is 402 556-3340. Check it out! r2rfestival.webs.com
19th EVERGRENN JAZZ FESTIVAL (Evergreen, CO) July 29-31
Following two Covid postponements, the 19th Evergreen Jazz Festival is set for July 29,30 and 31. Known for its beautify Rocky Mountain setting and up-close-and-personal atmosphere, the event will feature four intimate venues, each offering a unique listening experience. Invited bands include After Midnight, Carl Sonny Leyland Trio, Felonius Smith Trio, Holland-Coots Swingin' West, Hot Tomatoes Dance Orchestra, Joe Smith and The Spicy Pickles, LaPompe, Louis Ford & His New Orleans Flairs, Queen City Jazz Band with Wende Harston and The Dalton Ridenhour Trio. In addition, several dueling piano sets are planned featuring Brian Holland, Sonny Leyland and Dalton Ridenhour. Dancers welcome at all venues. For details and tickets, visit www.EvergreenJazz.org or call 303-697-5467.
THE BIX BIEDERBECKE JAZZ FEST (Davenport, IA ) Aug 4-6
The 51st Annual Bix Jazz Fest will be held at Rhythm City Casino & Hotel in Davenport, IA.  Come to experience great Trad Jazz Era music and see the sights of the Quad Cities Area.  Multiple Cities on both sides of the river comprise the QCA, where the river runs East to West.  visitquadcities.com
Invited bands performing at this year's Jazz Fest are:  Jeff Barnhart, "Ragtime to Swing"; Hal Smith's New Orleans Night Owls; Dave Bennett Quartet, T.J. Muller Trio, Chicago Cellar Boys, The Graystone Monarchs, Joe Smith & The Spicy Pickles, NOLA Jazz Band, and the Bix Beiderbecke Youth Jazz Band.   The Jazz Fest begins Thursday evening, with afternoon and evening sessions on Friday and Saturday.
For more information on this event visit:  bixsociety.org, email questions: [email protected] or contact our office at (563) 324-7170.  Join us for outstanding music and while you are here visit the ballpark, museums, art galleries, distilleries, take a River Taxi Tour or sit along the river's edge while enjoying dinner.
2022 Announced Dates
Sept. 2-5 Hot Jazz Jubilee (Sacramento, CA)
Sept. 9-11 Pentastic Jazz Festival (Penticton, BC)
 Sept 29 – Oct 2 Redwood Coast Music Festival (Eureka, CA)
Oct. 12-16 Sun Valley Jazz and Music Festival (Sun Valley, ID)
Nov. 3-6 Arizona Classic Jazz Festival (Chandler, AZ)
Nov. 18-20  Suncoast Jazz Festival (Clearwater Beach, FL)
Nov. 23-27 Sand Diego Jazz Festival (San Diego, CA)